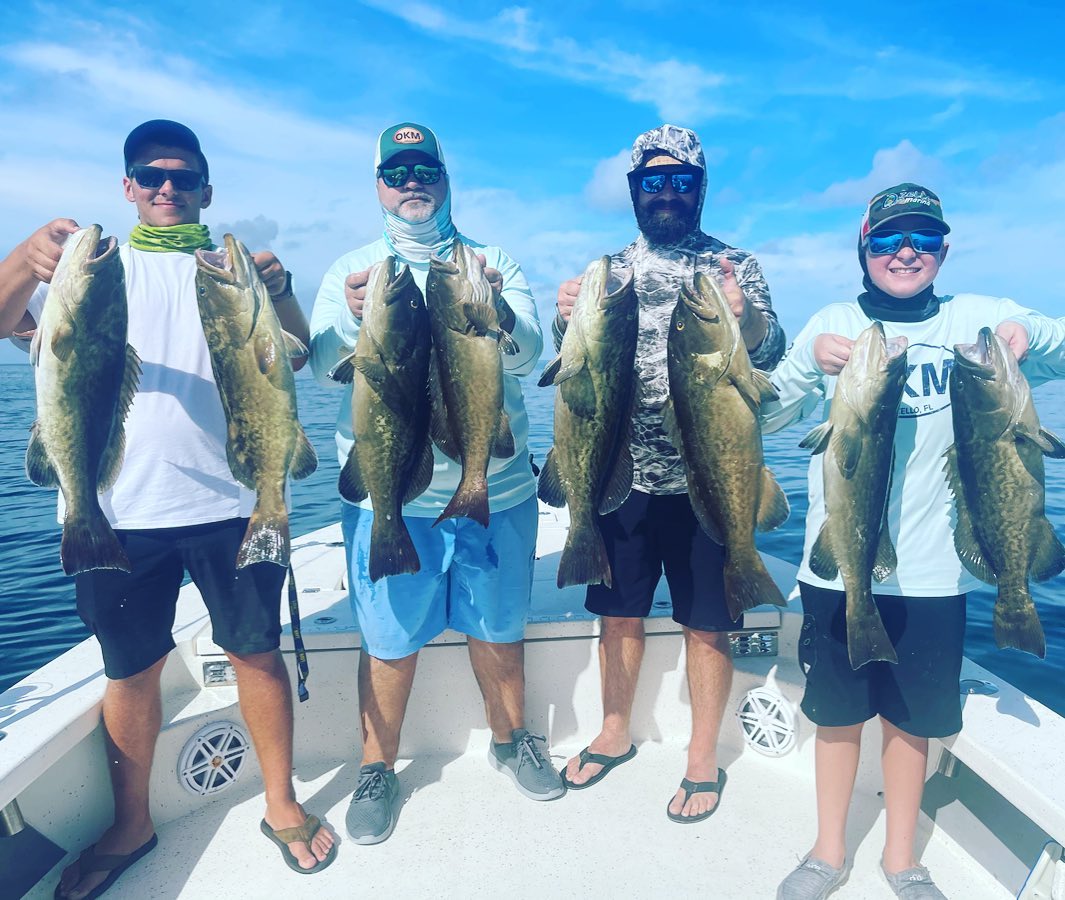 Last Updated on January 11, 2023 by Eric Bonneman
Fishing in Florida is one of the state's most beloved pastimes, and what better way to experience it than with a trip package from Florida Fishing Adventures? They have been offering all-inclusive vacation packages for years, designed to fit the experience you are dreaming about. The packages include all the amenities necessary for an experience of a lifetime!
Crystal River: The Heart of Fishing Opportunities
Crystal River is home to many essences of wildlife that are sometimes difficult to see in just one day. The backwoods of the mangrove forests, seasonal scalloping, dolphin watching, and playing in the springs with the manatees are just a few of the not to be missed outdoor activities in Citrus County.
And the best part is that Florida Fishing Adventures' "Client Condo" is located in the heart of Crystal River on a quiet street, giving you the feeling of a true getaway. The condo is perfect for a couple or small family, with a queen bed, double sofa bed, full kitchen, large jacuzzi tub, walk-in closet, private entrance, and a large deck with a grill.
Fishing Experiences for Everyone
For those who want to fish in the Gulf of Mexico, Florida Fishing Adventures offers fishing for Redfish, snook, trout, black drum, flounder, and more, targeting these species in the expansive grass flats, creeks, rivers, oyster bars, and grass flats in Crystal River. They also offer "World Class" year-round fly fishing opportunities for fly anglers of all skill levels, targeting Redfish, Speckled Trout, Tarpon, Tripletail, Jack Crevalle, Mackerel, Bonita, and other species in the clear flats of Crystal River and Homosassa.
Another exciting option is Tarpon fishing, with peak season from May through June, but these hard-fighting fish can be targeted throughout the year until January.

Shark Fishing Adventure
Florida Fishing Adventures offers shark fishing charters in Crystal River for those looking for an adrenaline rush. With an active season that lasts from Spring through Fall, it is rarely a bad time to schedule a shark fishing charter.
The shark species available to target include Blacktip Sharks, Tiger Sharks, Bull Sharks, Sharpnose Sharks, and Hammerhead Sharks. Not only is shark fishing an exciting experience, but it is also kid-friendly and can provide a lot of action. Additionally, some species can be harvested for their meat and shared with family and friends.
Kayak Fishing on the Nature Coast
Florida Fishing Adventures offers kayak fishing for a more peaceful and tranquil experience. Many of the most beautiful areas in Florida and along the Nature Coast are only accessible by kayaks and canoes during certain times of the year. During the times of the year when the local tides are less than ideal, many of the targeted backcountry creeks and coves can be dry or have very little water.
However, kayak fishing in these shallow waters can be exciting and thrilling as it allows anglers to target species like Redfish, Speckled Trout, Sheephead, Black Drum, and Snook. The unspoiled islands scattered throughout the Nature Coast are a "World Class" kayaking experience that can't be beaten anywhere in Florida.
Scalloping, Grouper fishing, and much more
In addition to these experiences, Florida Fishing Adventures also offers Scalloping during the appropriate season, and grouper fishing in the shallow waters of Crystal River, targeting these fish in anywhere from 8 feet to 35 feet of water. Crystal River is home to fantastic bottom habitats for these fish to hide and ambush their prey and house them all year long.

Now.. Let's Get on the Water
Florida Fishing Adventures offers a wide range of fishing experiences for all skill levels and interests. Whether you are a seasoned angler or a first-timer, they have something to offer. From inshore fishing in the Gulf of Mexico to fly fishing and kayak fishing in the Nature Coast, they strive to make your experience unforgettable with their all-inclusive packages, great accommodations, and professional guides that cater to all clients.
So come and enjoy a "Beautiful Day in Paradise" with Florida Fishing Adventures, and discover the incredible fishing opportunities that Crystal River and the Nature Coast offer. You will be surrounded by Mother Nature's beauty and the thrill of reeling in a big catch. Additionally, with the added perks of dinner reservations, and lunch catered onboard by Sea Hag Deli, you can enjoy a delicious meal after a day out on the water. So book your trip with Florida Fishing Adventures today, and start planning your ultimate Florida getaway!