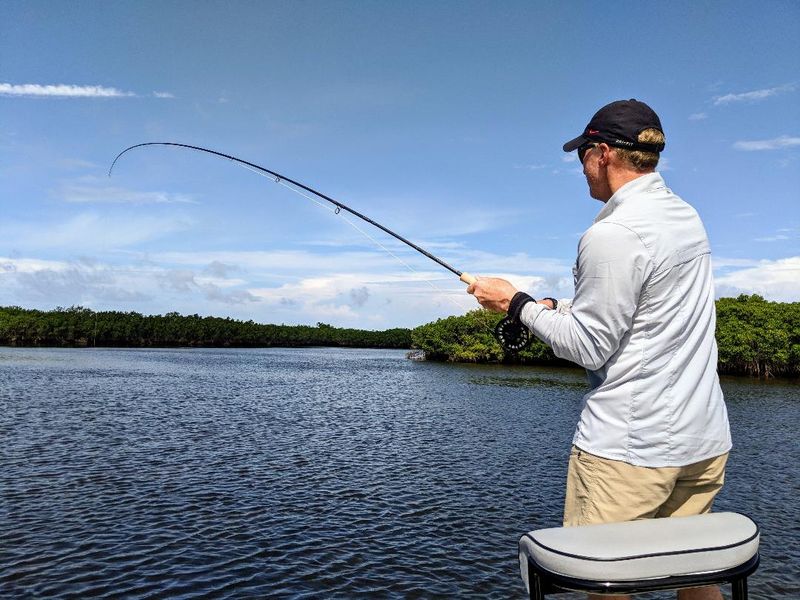 Last Updated on December 5, 2022 by Eric Bonneman
Crystal River offers some of the best fishing in Florida, and winter is a great time to try your luck in the backcountry. Here wintertime fishing is excellent and offers a unique experience to try your hand at extreme shallow-water sight fishing.
Winter Fishing In Crystal River
In Florida's "Nature Coast," there is little to dislike about the unique geography and ecology. You have shallow waters that go out for miles, making scalloping a breeze during their season. There is also the unique experience of fishing for shallow water grouper year-round. But one of the most overlooked parts of fishing in Crystal River is what happens to the tides. During the winter, the outgoing tides drop significantly more than at other times. This negative tide creates bowls of water where the large gamefish we love so much get stuck, and fishing for them becomes a quick cast and reel for us.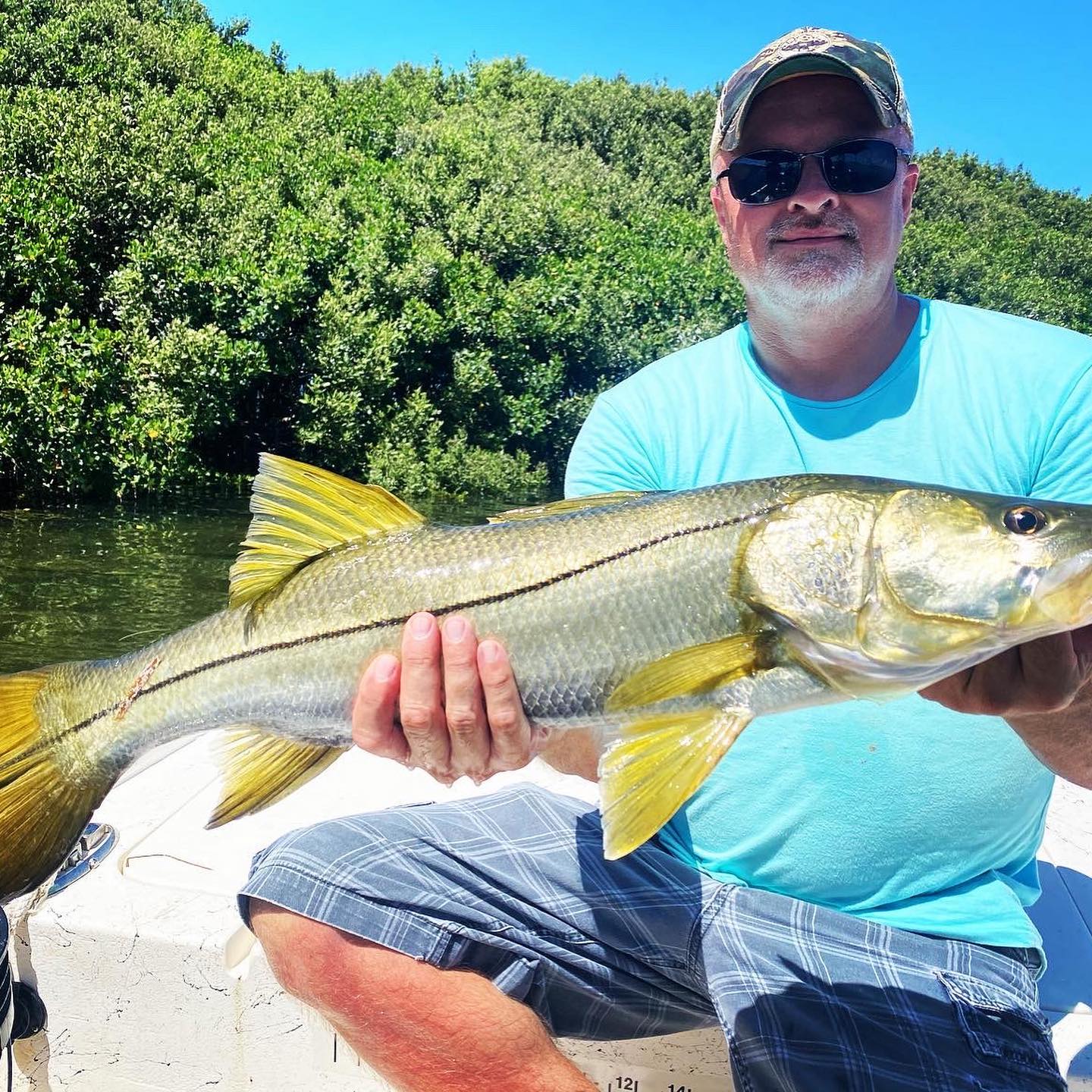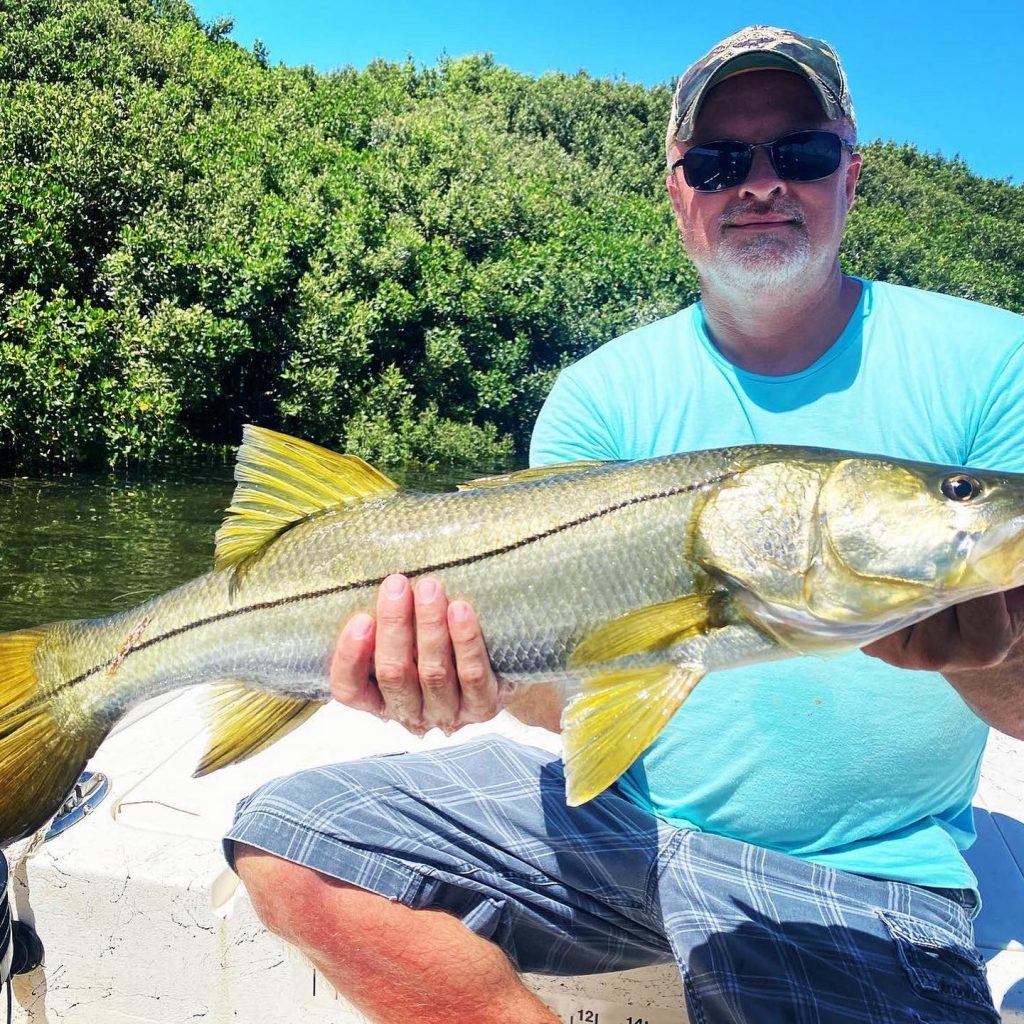 Lucky for you, two things work together to make it an even more enjoyable fishing experience. Due to the cooler weather, people think the fish are less active or migrate, or it's just plain too cold for some folks out on the water. It's hard to see it being too cold; most Florida winters are moderate at their worst. Another issue with attacking these extreme shallow-water backcountry fishing trips is accessibility. For many people getting out on the water to these glorious fishing holes is difficult or impossible due to the extremely shallow waters. Thankfully, Captain Louie at Florida Fishing Adventures has the perfect Cottonmouth Mud Boat to get you to these elusive fishing locations.
The best part about extreme shallow-water fishing in these backcountry locations is that you get to catch all those inshore gamefish you know and love, such as redfish, black drum, snook, spotted seatrout, flounder, and more, without the worry of not finding them or spooking them away. Winter fishing may scare away some folks on the water, but it has no say in what keeps the fish biting!

Fish With Us
Florida Fishing Adventures in Crystal River, Florida, is run and owned by Captain Louie Argiro. He has years and years of fishing Crystal River and Homosassa, meaning that he can get you where to go to catch the fish you want, and he knows how to put you on fish so you don't have to. He is a highly passionate fishing guide and takes pride in teaching you how to put fish on hook and is all about you having a good time. Not only does he specify in the extreme shallow-water sight fishing during the winter, but he takes advantage of Crystal River's unique geography by offering inshore shallow-water grouper trips, fly fishing, tarpon feeding, kayak fishing, shark fishing, and more! He can even set you up with lodging, so he is your one-stop shop for a great Florida Winter Fishing Vacation. Book your trip today!