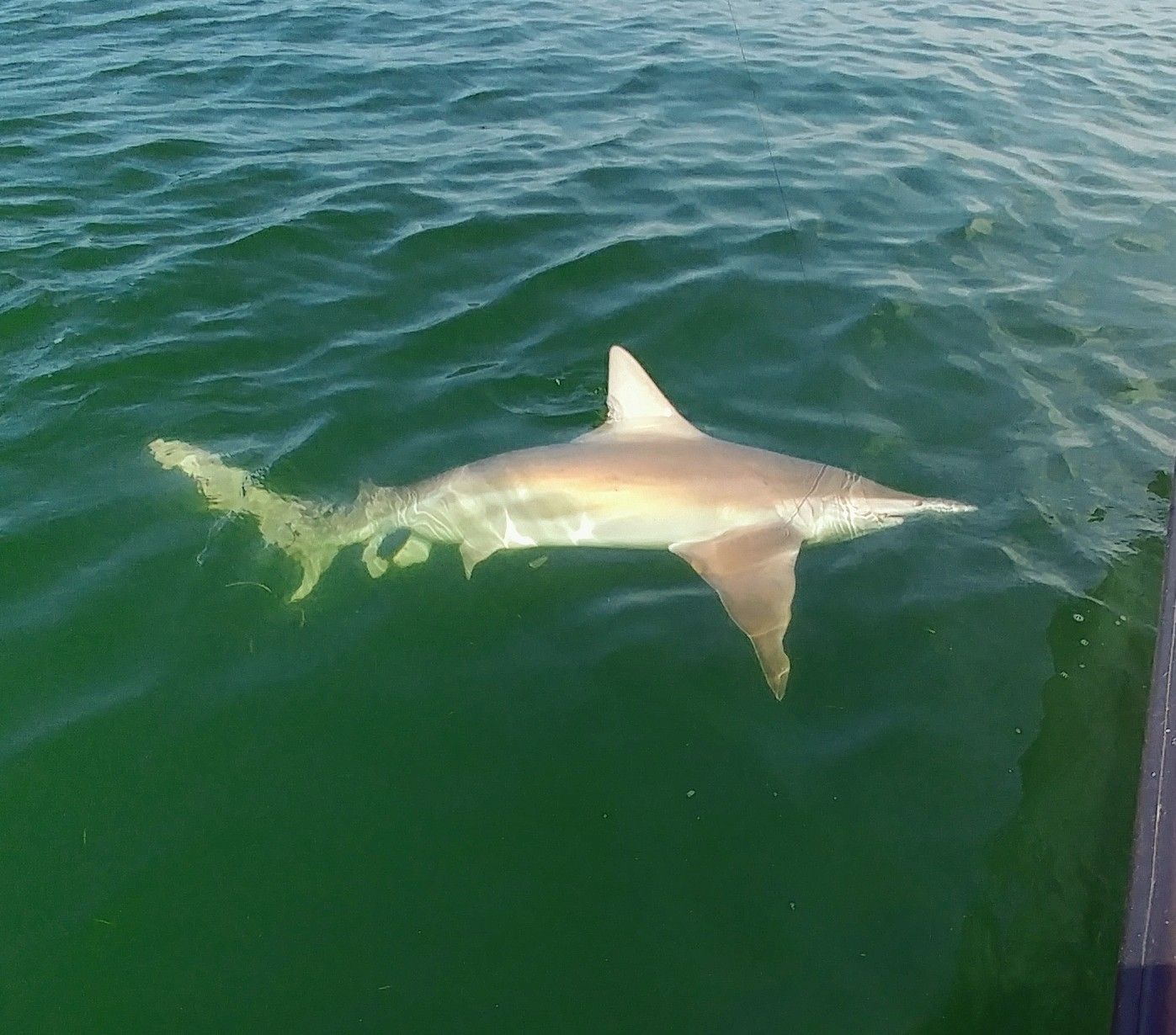 Last Updated on February 7, 2022 by Eric Bonneman
In Crystal River, you'll find some of the best shark fishing in the world. If you're looking for an adrenaline rush, full of plenty of catching and intense action, Crystal River is the right place for you to set out on your fishin' mission to catch Florida sharks.  
What Kinds of Sharks Can You Expect to Catch in Crystal River?
On our trips, we target various species, including tiger sharks, hammerheads, sharpnose, blacktips, and bull sharks.
Special Note:  On our trips, we pay careful attention to regulations that govern fishing for certain species of sharks. We follow the guidelines in the state of Florida that control which kinds of sharks you can and cannot keep.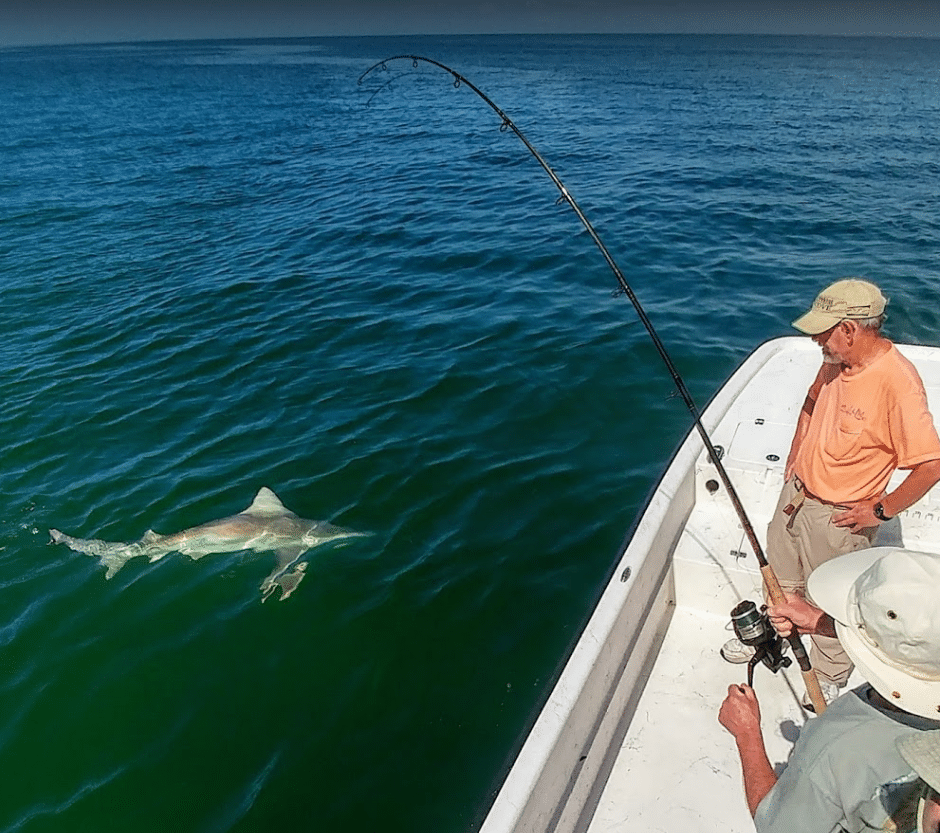 What's the Best Time of Year to Target Sharks Here?
It's Florida! Sharks are here and ready to be caught year-round. Leave the idea of "shark week" behind because shark fishing in the Crystal River area is active most of the year. Peak seasons run from spring through the end of fall. The weather is almost always right here, presenting ample opportunities for great shark fishing.
What Makes Shark Fishing Fun?
There's nothing better than the thrill of a fight with a Florida shark. Once you hook up with one of these giant fish, you'll be well on your way to a battle that you won't soon forget. So brace yourself for drag ripping, rod bending action.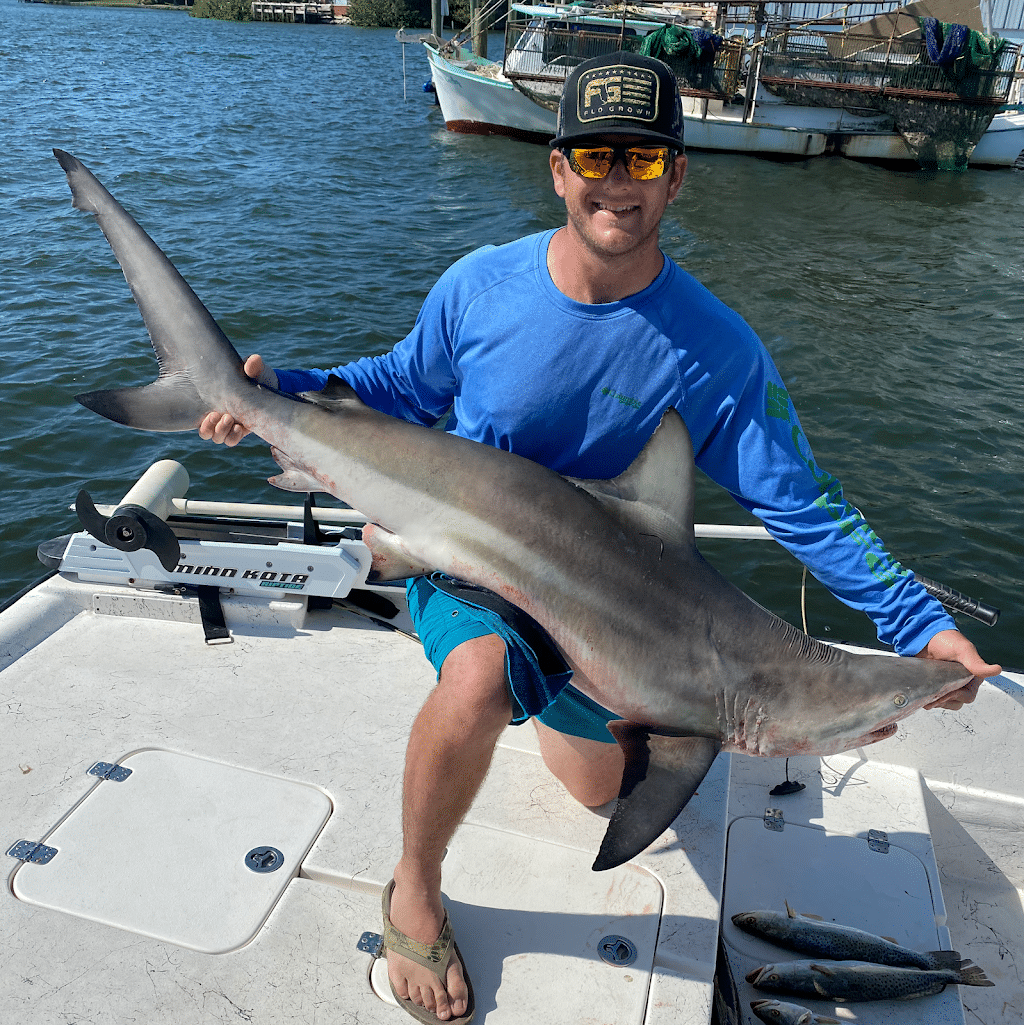 Additionally, shark fishing is family-friendly. Both young and old alike enjoy the day's excitement with nonstop thrills. To top it all off, if you're looking for a tasty treat, you'll have the opportunity to keep and harvest certain species for a fantastic meal.
Final Word
Capt. Louie's years of experience fishing for sharks in and around Crystal River provide him with exceptional insight into the nature and tendencies of these remarkable ocean monsters. So, to make the most of your next Gulf Coast expedition, give Florida Fishing Adventures a call to book your trip and put Capt' Louie's passion for shark fishing in Crystal River to use for you. Book now; the bite is on!