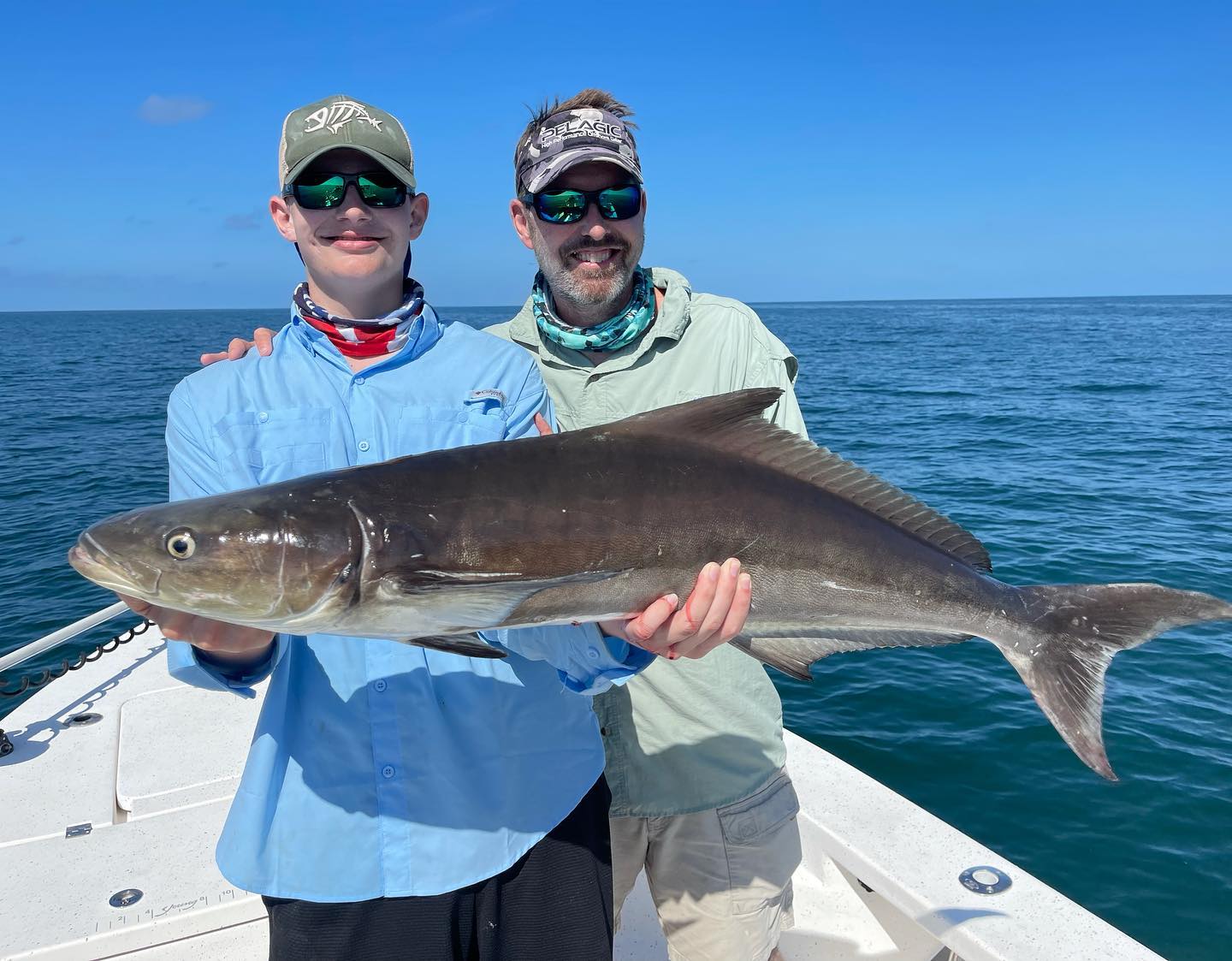 Last Updated on October 21, 2022 by Eric Bonneman
If you're looking for a productive fall fishing spot, look no further than Crystal River, Florida. This quiet town in the heart of nature offers some of the best inshore fishing. Redfish, gag grouper, and cobia are all waiting to be caught! So pack your rods and reel in an unforgettable fishing experience this fall.
Fall Fishing in Crystal River
Fall is an ideal time to fish the Crystal River and Homosassa areas, as the cooler temperatures bring many sought-after species close to shore. Redfish, snook, and gag grouper are just a few of the possibilities, and anglers have their pick of inshore or offshore spots. The scenery is beautiful and diverse, from mangrove-lined flats to seagrass beds and crystal-clear springs. Whether wading in waist-deep water or fishing from a boat, you will have a memorable experience.

Shallow Water Grouper
Crystal River is world-renowned for its abundant and diverse fishing opportunities. One thing that makes it so unique is the local gag grouper bite. The water stays shallow for a long time in Crystal River, and anglers can take advantage of this to catch gags in water so shallow you can stand or so deep you can't see the bottom. The grouper fishery in Crystal River is like no other place, and inshore fishing in and around Crystal River is equally unique.
Targeting Game Fish in Crystal River
In Crystal River, as we move closer to the heart of Fall and Winter, we will start noticing the negative tides that turn inshore fishing for game fish into fish in a barrel. Extreme negative tides can be some of the best times to score a big catch. These tides usually occur during the Full or New moon phases each month, and they can cause water levels to recede on sure flats to the point where they're exposed and dry.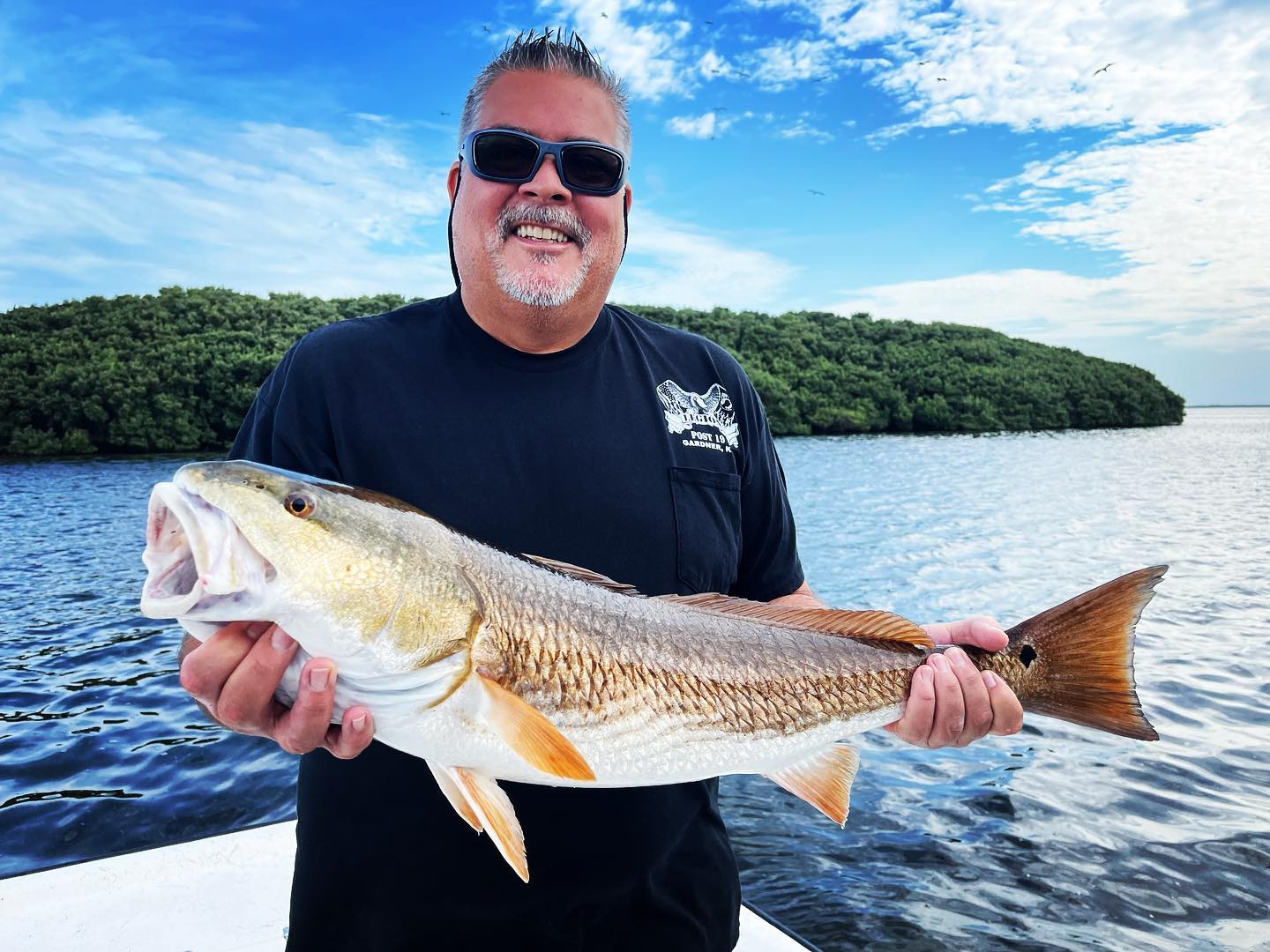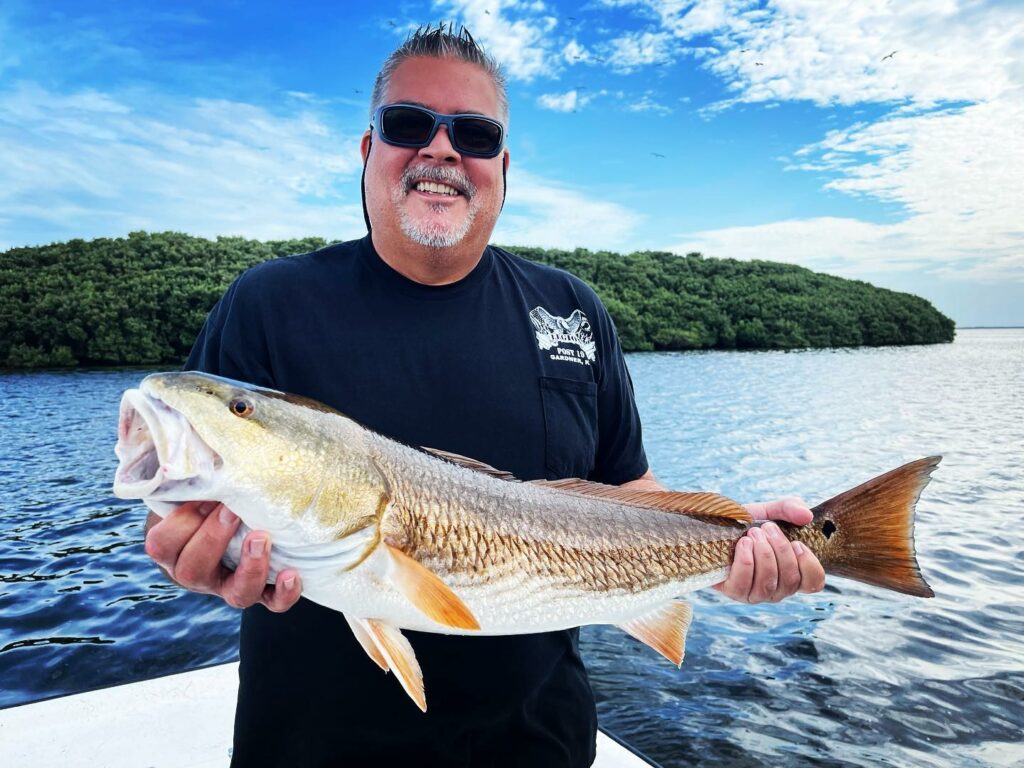 This presents an ideal opportunity for targeting Black Drums and Redfish, as they tend to feed heavily during these times. While both species gorge themselves on the exposed food, Black Drums tend to take refuge in deeper water areas such as potholes or channel edges when the tide drops out. These are two popular gamefish that can be caught in these extreme shallow waters, but snook, seatrout, and more are all available and ripe for the taking.
Go Extreme Shallow Water Fishing With Us In Crystal River
Our wintertime tides in Crystal River can get so shallow that most cannot get back into the creeks where the fish love to be that time of year. Fortunately, we have a boat that can get us there no matter how little water is in these creeks. Our boat brings us to these deeper pockets where the fishing is 100% like "Fishing in a Barrell". The Redfish, Speckled Trout, Sheepshead, and Black Drum have nowhere to go when the water falls out this time of year — except for within the many holes and springs in our area of Crystal River. So if you're looking for a great fishing day, Check us out and book your trip with Florida Fishing Adventures. We'd be happy to show you how to catch 'em all!