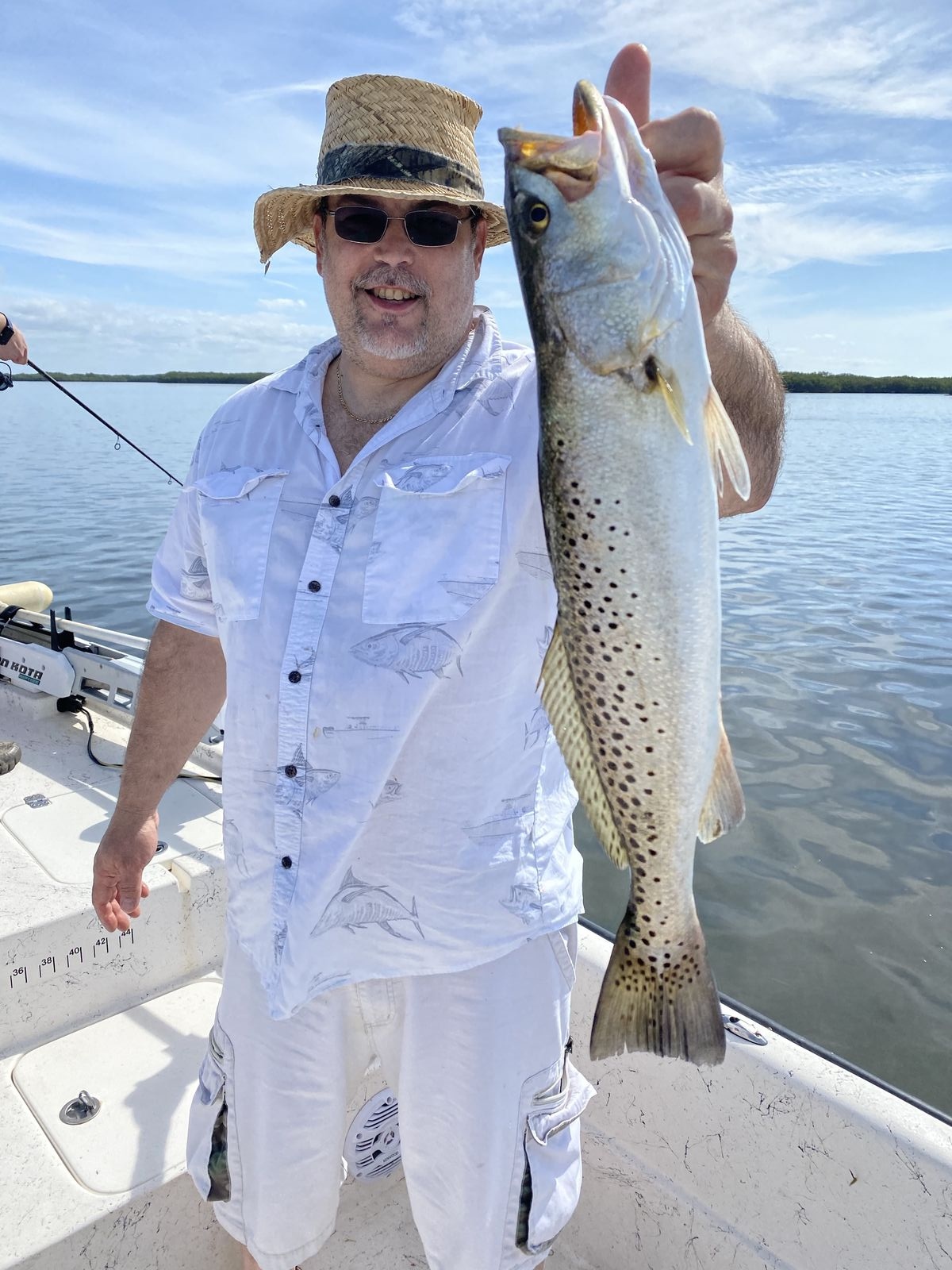 Last Updated on September 14, 2020 by Eric Bonneman
With little if any rain for the past 20 days, the water clarity is at its most clear point. For over the past month our fishing charters have been targeting tailing redfish in as little as 6 inches of water. The best part of targeting these tailing redfish is that they have been caught using a variety of baits. My clients have been catching redfish on everything from spoons, to jigs and from shrimp to pinfish. A limit of redfish has been a common occurence aboard my customized Carolina Skiff, but what has been more impressive than the shear numbers of fish is the size of the fish. Most of our reds have been measuring between 23 and 26 inches with a few fish topping the slot size of 27 inches.
The speckled trout fishing has been equally impressive with a number of trout being landed over the 20 inch slot. These fish are absolutely coming unglued on topwaters and jigs, especially anything made by Berkely Gulp. Earlier in the week my clients and I were able to successfully land 3 trout over 21 inches and on even tipped the scale at around 4 pounds. These fish have been sight casted in the same shallow water we have been targeting our redfish in. The trout have been ambushing anything thrown around their potholes around hard bottom.
The fishing should continue to be fast and furious, with the arrival of the large schools of greenbacks. On a recent trip I came accross a bait ball over 300 feet wide. Under, ontop, and around this bait ball was cobia, shark, bluefish and mackerel. We spent over an hour yanking on these fish in less than 10 foot of water.
If what youve just read gets your blood boiling and brings back that case of fishing fever, feel free to call and set up your adventure with RED HOT FISING CHARTERS today.