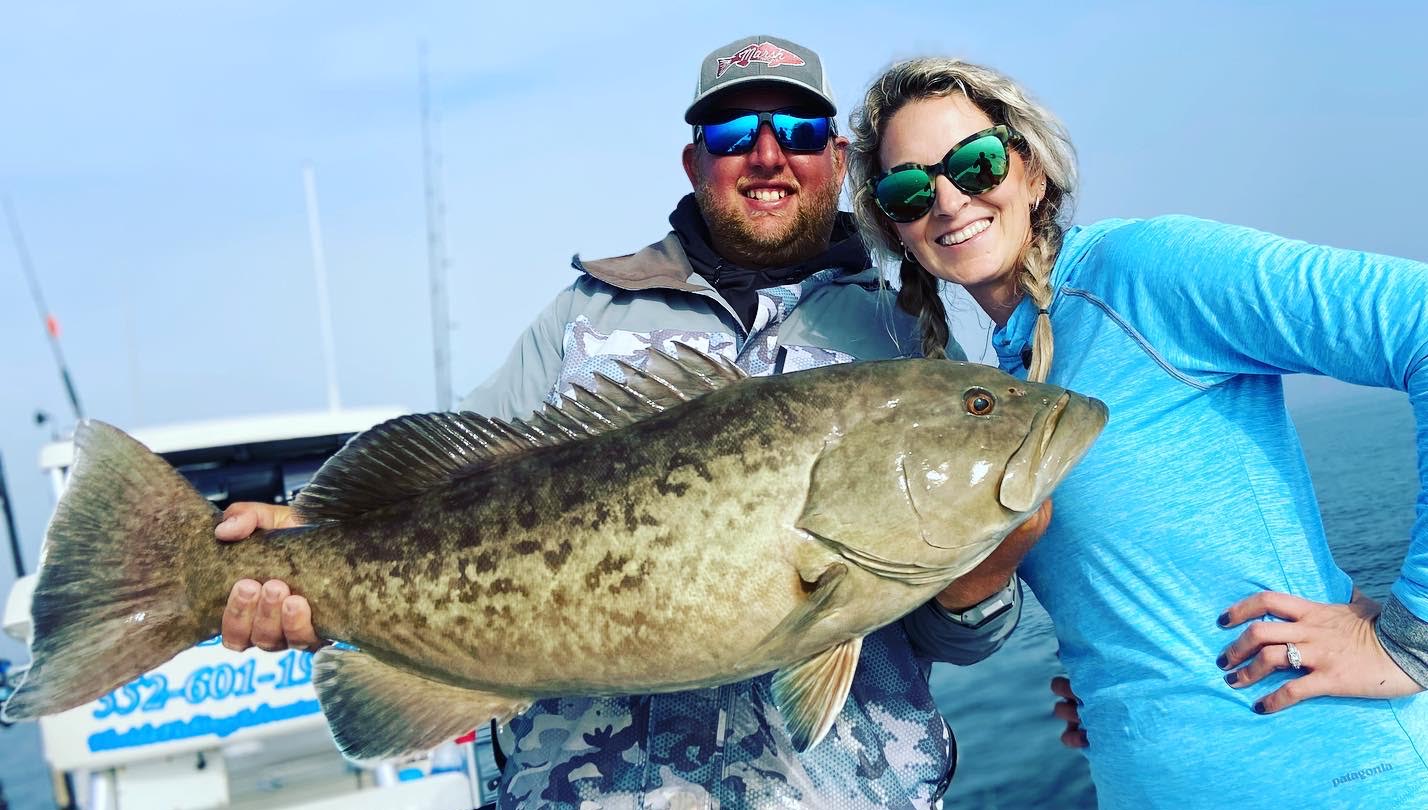 Last Updated on October 12, 2022 by Eric Bonneman
Fall is a great time to fish for grouper and more in Crystal River, Florida. The water is still warm, and plenty of action can be had.
Up Next For Fall Fishing
Wintertime tides in Crystal River can get so shallow that most fish cannot get back into the creeks. This is when the Redfish, Speckled Trout, Sheepshead, and Black Drum have nowhere to go except within our area's many holes and springs. Crystal River fishing is unique because it solely depends on the tides. Our wintertime tides can get so shallow that most cannot get back into the creeks where the fish love to be that time of year; however, within the many holes and springs in our area, the fish can still be found.
Crystal River is a unique place to fish for gag grouper. Most would not think of catching these fish in such shallow water, which makes our fishery unique. The best time of year to fish for gag grouper in the shallows would be from October through the end of the season in December. However, they can be caught all year long. So if you are looking for a unique and exciting place to fish, come to Crystal River!

Shallow Water Grouper Fishing
When most people think grouper, they envision deep sea fishing and long days. In Crystal River, you don't have to worry about that. This part of the Nature Coast is home to underwater rock piles that line the bottom just outside the shallow flats. This is where Gag Grouper is the most abundant. As we get into Fall and the weather changes, the chilled waters bring these fish closer to the coast, and the unique forever shallow coastal waters in Crystal River keep these guys in the shallows and provide an excellent experience for a fantastic catch.
Extreme Shallow Water Fishing
As we mentioned earlier, it will be the perfect time for some extremely shallow-water fishing when we get to winter, which is approaching fast. The main targets are popular game fish such as redfish and seatrout, and we will also see more action from sheepshead and black drum. All these tropical fish can't stand the cold; as the temperature drops, they move to shallower, warmer water to get out of the cold. This plays to our advantage as the extreme tide changes get them stuck in pockets of water all over Crystal River; it'll be like fish in a barrel.

Fish Crystal River With FL Fishing Adventures
Few places offer the same fishing opportunities as Crystal River, Florida. Whether a seasoned angler or a first-time fisherman, Louie Argiro of Florida Fishing Adventures can help you make the most of your time on the water.
With over 20 years of experience fishing the waters of Crystal River, Ozello, and Homosassa, Louie knows where to find the best catches. He specializes in sight fishing for redfish, tarpon, and tripletail, but he can also put you on the fish for trout, grouper, sharks, and black drum. So whether you're looking to land a trophy catch or just spend a day enjoying the outdoors, book a trip with Louie today and let him show you what Crystal River fishing is all about.