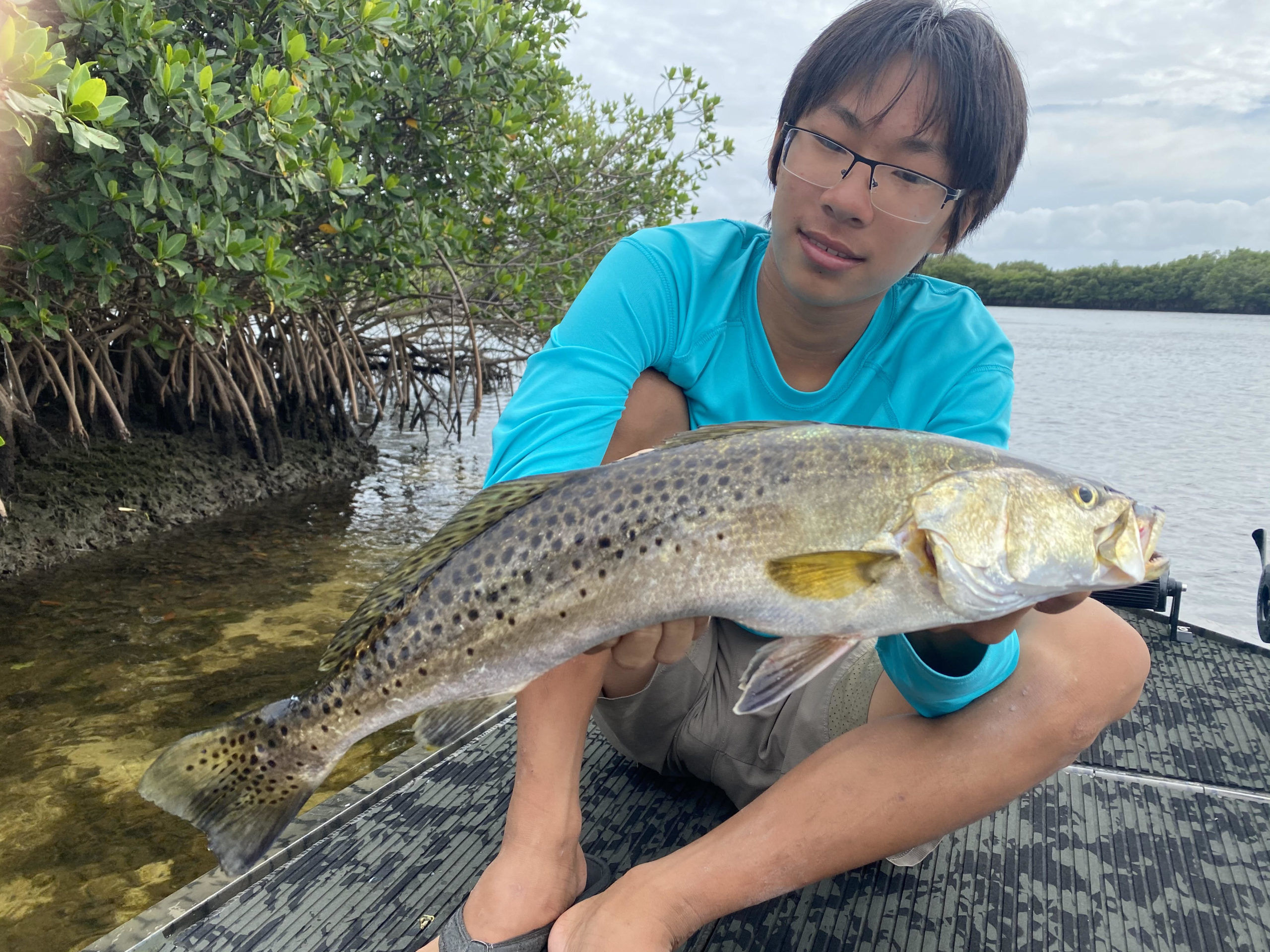 Last Updated on September 26, 2022 by Eric Bonneman
As the weather begins to cool down and the water temperatures drop, inshore fishing in Crystal River, FL, can be some of the best of the year. Fish will begin to migrate into different areas as bait begins to school up.
Fine Fall Fishing
Redfish, speckled trout, and shallow water grouper will be the main talking points here, but there is plenty of fish in the sea. Keeping an eye on the water temperature and knowing where to target these fish will put you in a position for some great success while inshore fishing this fall.
Redfish
As the water temperatures drop in the fall, redfish will begin to school up on the outside flats and near channel edges in Crystal River, FL. These fish will be feeding on mullet and shrimp that are also schooling up in these areas. Try using live bait or lures that mimic these baits to put yourself in a position for a great catch. Popular lures for redfish include spoons, soft plastics, and topwater plugs. When using live bait, shrimp, pinfish, and mullet are all great choices.

Speckled Trout
Specked trout start to move from the deeper waters and transition into the shallower areas near the shore. One of the best places to target big trout during this time is at transitionary points in connecting bodies of water. Marsh creeks and grass flats with good currents are the two areas most likely to hold the majority of big trout in the fall.
Trout are sensitive to the warm water closer to the shores in the summertime. To avoid spooking them, it is best to fish earlier in the morning when the sun is not too high. When we move into late fall, water temperatures will continue to decline, and trout will become less active. During this time, it is best to use a more extensive lure presentation that imitates the mullet swimming through the current.
Gag Grouper
It's that time of year again! Time to get out on the water and catch some big fish. Shallow water grouper fishing is one of the most popular times of year for anglers and for good reason. Gag grouper are active and ready to bite, making them an excellent target for those looking to get their fill of fishing before the winter sets in. The best part is that this population is healthy and robust, so you can be confident that you'll bring in a good catch.

Final Word
The fall season is a great time to go fishing in Crystal River, FL, because the cooler weather and water temperatures can mean better catches. Different fish will begin to migrate into other areas as bait begins to school up, so be sure to keep an eye on where the fish are biting. Book your trip today and head out onto the water – it's time to go fishing!