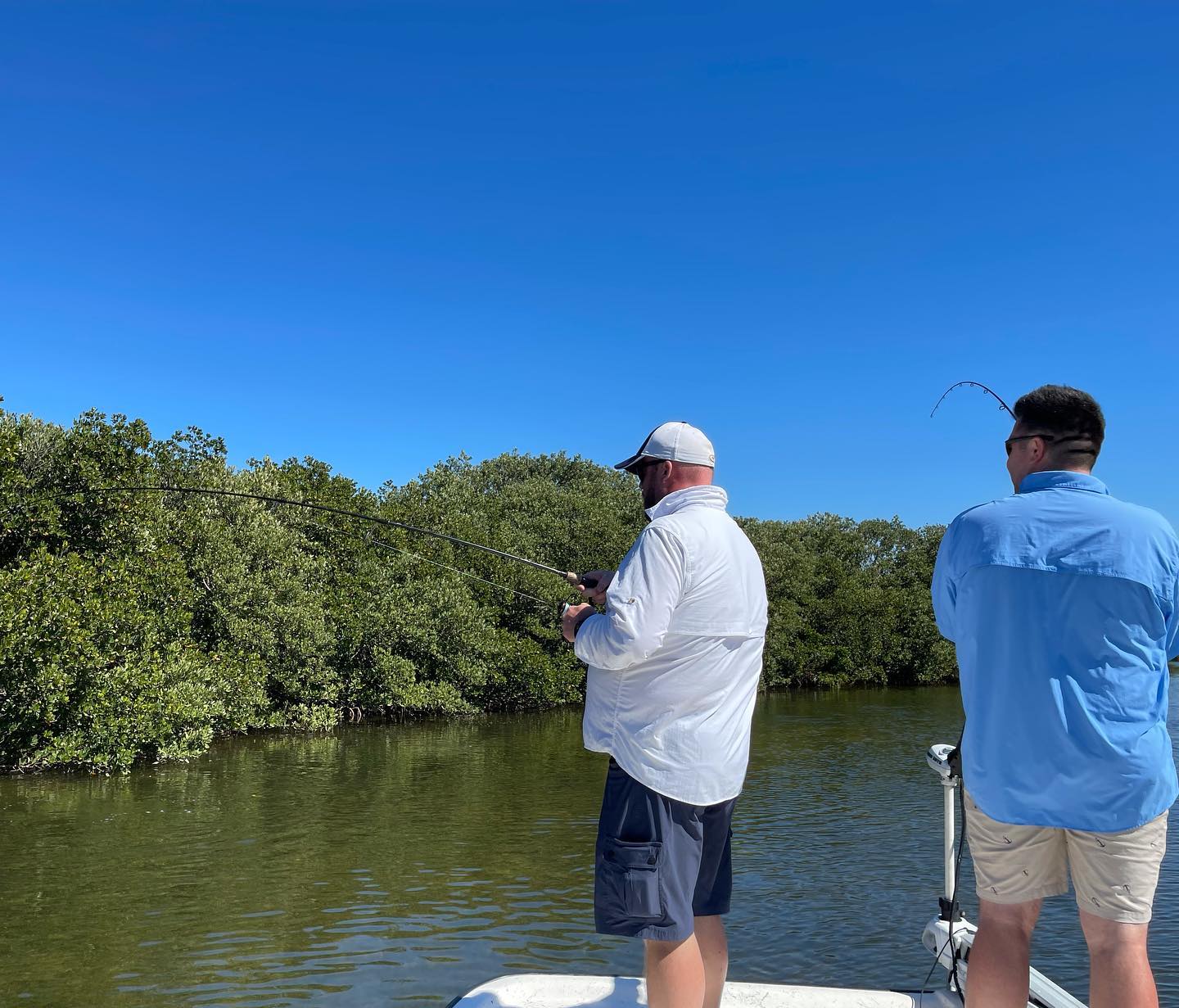 Last Updated on April 25, 2022 by Eric Bonneman
Crystal River is one of the most popular destinations for fishing in Florida. This area is known for its inshore fishing and offers some of the best opportunities in the country to catch redfish, trout, flounder, and other species.
Read on for five awesome tips to help you cover water effectively and catch more fish on your next Crystal River trip.

1. Start in the Right Place.
To find the best inshore fishing spots, start by looking for areas where prey is readily available. Inshore fish species typically target smaller baitfish and crustaceans, so concentrate on places with an abundance of these types of prey. Look for areas where inshore fish might congregate in large numbers, searching for a meal. Grass flats, mangrove lines, channels, cuts, bays, and oyster bars are great places to begin your search.
2. Cover Water Quickly to Find Concentrations of Fish.
To start your day, begin by using search baits to cover water quickly and efficiently. A search bait is a lure that is generally worked faster than others to fish an area quicker than usual to locate groups of fish. Anglers often use them to trigger strikes from fish before slowing down to fish a particular spot more thoroughly.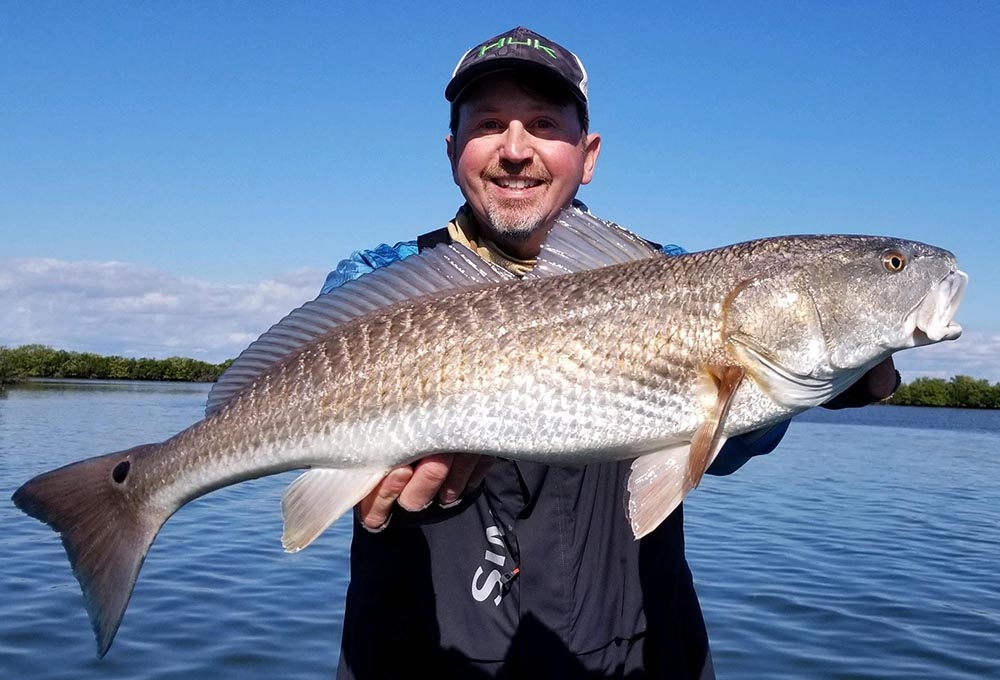 Some of the most effective search baits include jigs, swimbaits, spinnerbaits, topwater plugs, and crankbaits. Each of these lures has a unique action that can elicit a reaction bite from fish even when not actively feeding. By covering water quickly with a search bait, you increase your chances of finding fish willing to bite.
3. Hunker Down with Live Bait.
Once you have located some active fish, it is time to switch to a presentation that will trigger more strikes. Live bait is one of the most effective ways to catch fish concentrated in a particular area. Shrimp, greenbacks, and whitebait are three of the most popular live baits used by saltwater anglers. They are all versatile and can be fished in various ways to get bites from even the most finicky fish. Ask a local tackle shop owner or charter captain for advice if you're not sure what kind of bait to use.

4. Choose the Right Gear for Inshore Fishing.
When fishing inshore, it is vital to choose the right gear for the conditions you will be facing. A seven-foot spinning rod paired with a 3000 series reel is a good choice for most inshore fishing situations. However, if you are targeting larger fish, such as bull redfish, you may need to upgrade to a heavier rod and reel combo.
5. Pay Attention for Fish Indicators.
When fishing for inshore species, it is important to pay attention to the little things that can indicate the presence of fish. Look for baitfish jumping out of the water, birds diving into the water, and any other activity that might signal the presence of fish.
Using a good pair of sunglasses is essential for inshore fishing. Polarized lenses are designed to break through the glare on the water's surface. A good pair of glasses will not only protect your eyes from the sun, but they'll also enable you to see fish below the surface.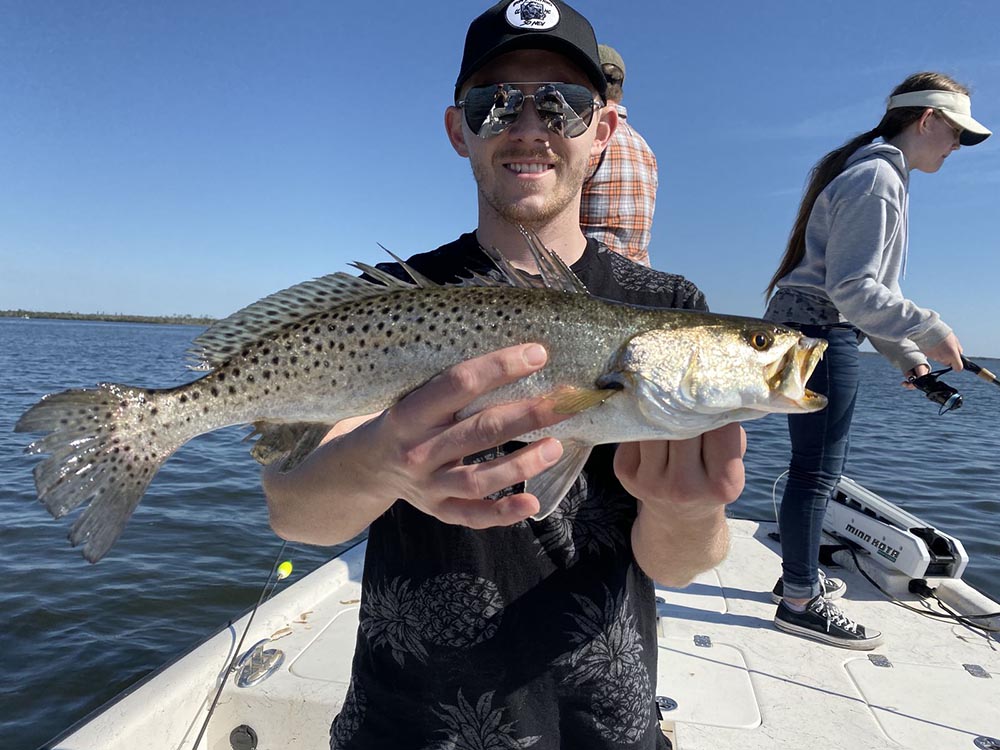 By following these tips, you will be well on your way to having a successful day of fishing in Crystal River.
So get out there and enjoy some of the best inshore fishing that Florida has to offer!