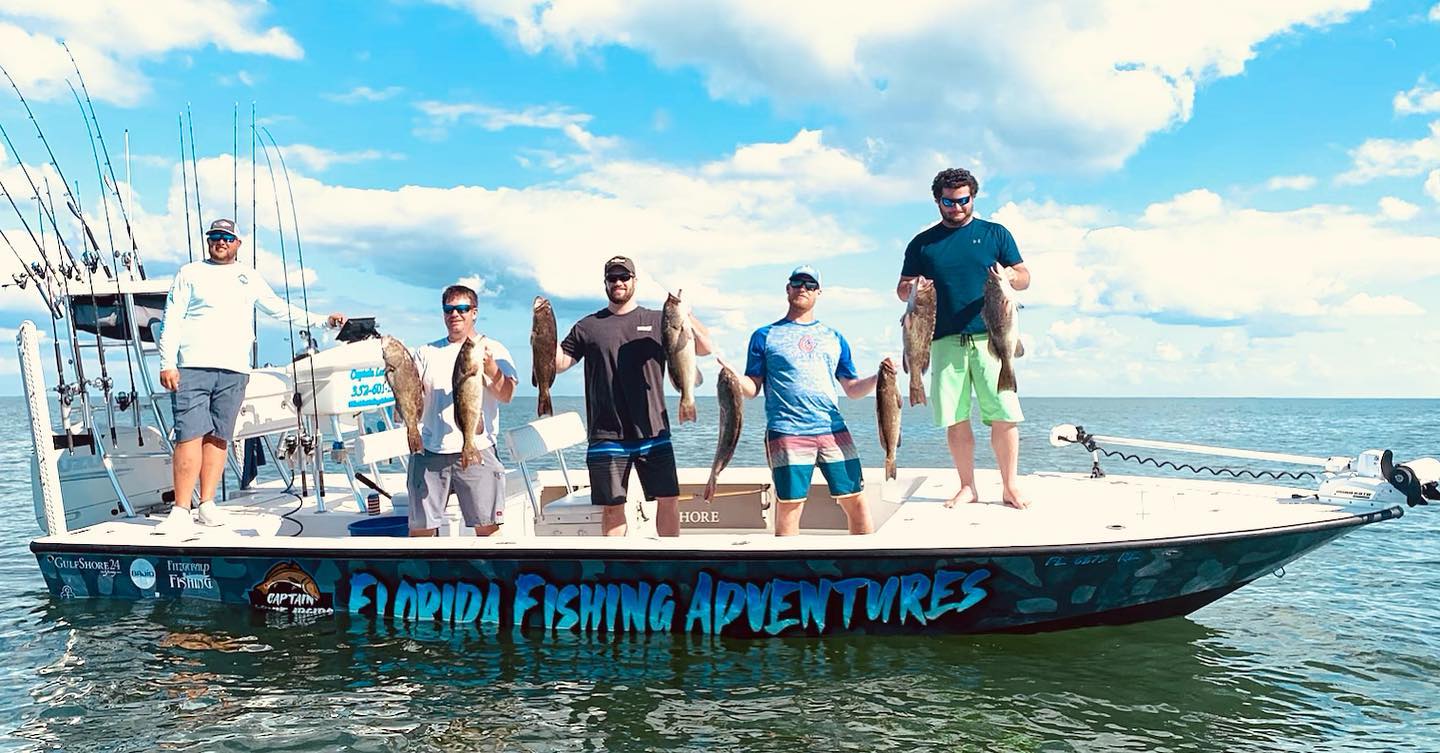 Last Updated on February 15, 2022 by Eric Bonneman
Crystal River is the heart of fishing and aquatic adventures on Florida's nature coast.
Why Crystal River Is The Ultimate Florida Fishing Vacation Destination
Every season offers a variety of opportunities for great fishing, sightseeing, boating that will entertain the seasoned fisherman or the entire family.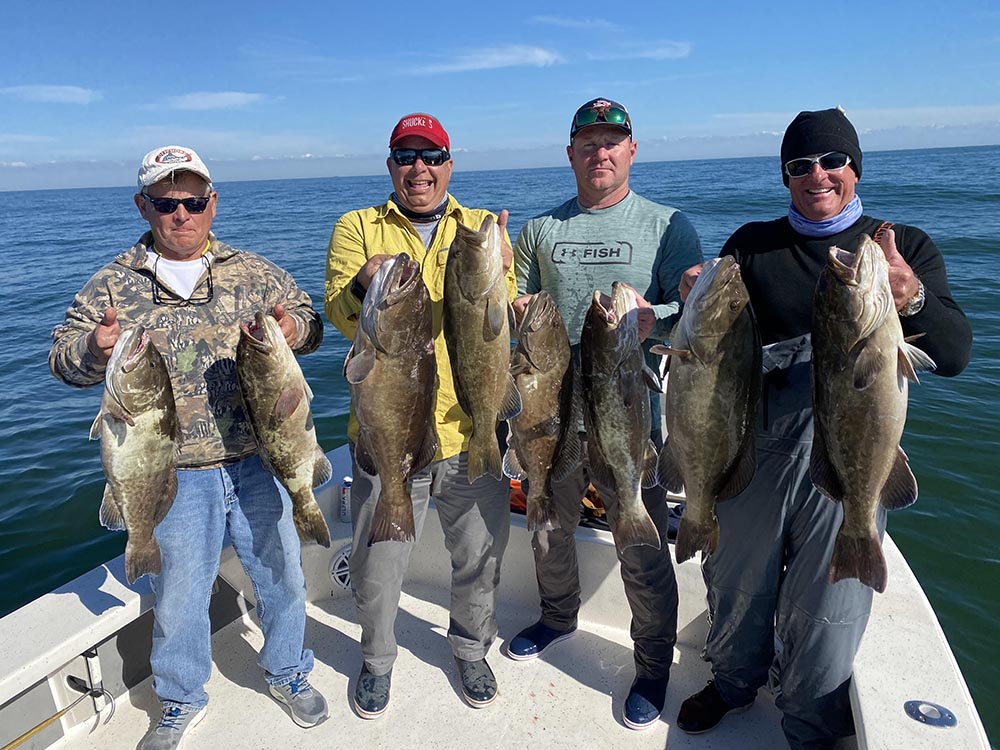 Not only can you catch some of the most famous inshore game fish in Florida, like tarpon, snook, redfish, and speckled trout, but throughout the year you can also:
Catch shallow water gag grouper a short boat ride into the gulf
Harvest buckets full of scallops
Swim with manatees in crystal clear spring waters

Inshore Fishing
The inshore fishery is defined by a complex coastal estuary of rivers, rock piles, oyster bars, mangrove islands, backwater creeks, salt marsh, and pristine grass flats. This estuary provides year-round fishing opportunities, especially when you work with knowledgeable captains that understand the local fishing patterns, like Captain Louie Argiro.
In the summer months, you can expect opportunities for not only the resident snook, redfish, and trout, but also the migratory species like tarpon, cobia, tripletail, etc.  In the fall, Crystal River is home to world-class gag grouper fishing in the nearshore waters, in as little as 5 ft of water, and within sight of land.

Crystal River Scalloping
Another summer tradition in the area is snorkeling for scallops in the crystal clear grass flats just past the coastal mangrove islands. Scallops are located across the shallow grass flats, and are usually collected by hand in three to six feet of water. Snorkeling for scallops is a fun family-friendly activity that can produce a significant amount of scallop meat to add to your day's fishing catches.
The Florida Fishing Adventures split day fishing and scalloping charter offers the complete Crystal River day out on the water experience.

Cool Off
The numerous springs in Crystal River also provide the perfect opportunity for a refreshing swim after a day of saltwater fishing and scalloping. In the winter months, manatees also congregate in the warm spring water. Swimming with these gentle giants is an awe-inspiring experience.

Plan Your Trip
To experience all that Crystal River has to offer, clients of Florida Fishing Adventures can book lodging and fishing packages, stay at the "client condo" and create your next fishing adventure with Capt. Louie.  The condo is close to the local springs, state parks, and great local restaurants.
If you are ready to experience all that Crystal River has to offer, book your lodging and fishing adventure with us today.
Learn More:
Gag Grouper Fishing In Crystal River