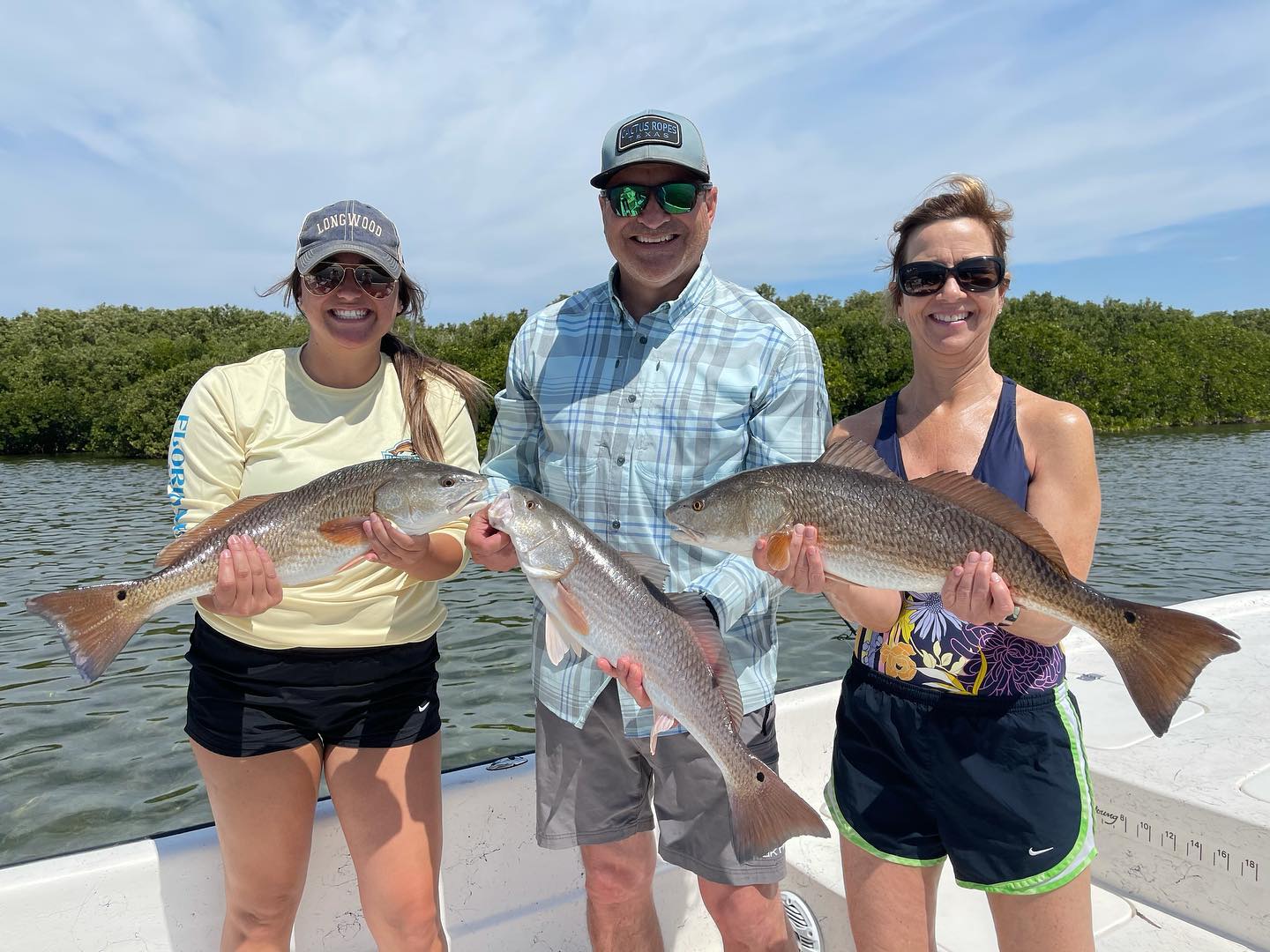 Last Updated on August 16, 2022 by Eric Bonneman
Late summertime fishing is heating up in Florida. The redfish bite has turned on, providing great action for catch and release anglers as well as some excellent table fare. September is almost upon us, meaning that prime time for gag grouper is right around the corner. There's no better time to wet a line than now, so get out there and enjoy some of the best fishing of the year.

September Fishing
Florida's gulf coast is host to some of the best redfish fishing in the state, especially in the waters around Crystal River. The inshore fishery of this part of Florida is ripe with opportunities to catch plenty of reds.
Redfish
Redfish are a highly sought-after game fish and for good reason. They put up a great fight on light tackle and challenge anglers of all skill levels. Redfish are also great to eat, making them the perfect fish to target if you're looking for delicious, fresh caught seafood.

Shallow Water Grouper
Crystal River is also home to some of the best gag grouper fishing in the state. The shallow waters of the gem of the Nature Coast are a perfect place to target these fish. September 1 signals the start of a fantastic season of fishing for inshore gag grouper. The habitat here is loaded with plenty of food and prey, so it's ideal for predators like gag grouper.

Weather
The weather in September is still warm but not too hot, making it the perfect time to be on the water. Days are full of sunshine, and the nights are cool and comfortable, creating perfect fishing conditions.
With a little bit of knowledge and guidance, you can be hooking up with plenty of fish in no time. The right time, place, and bait can make for an amazing day of fishing that you'll remember for a lifetime.

Your Perfect Partner for Crystal River Fishing
Florida Fishing Adventures is your perfect partner for a day of fishing in Crystal River. We know the waters like the back of our hand and can put you on the fish, whether you're targeting redfish, gag grouper, or anything in between. Our experienced captains will take you to the best spots so you can land plenty of fish.
Contact us or book your charter trip today and enjoy some of the best fishing of the year. We look forward to seeing you on the water!