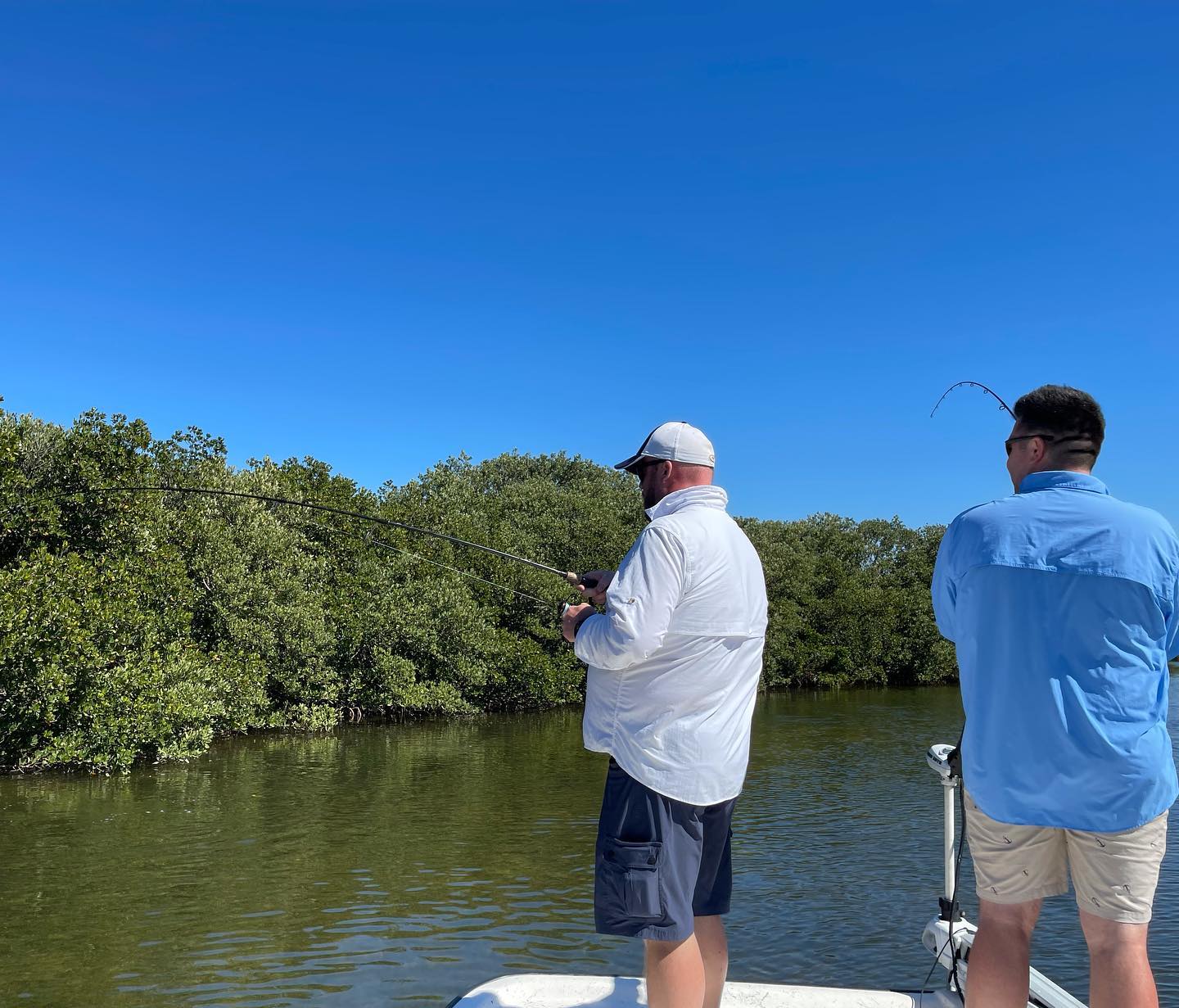 Last Updated on January 25, 2022 by Eric Bonneman
One measure of a great day fishing is successfully targeting a diverse set of fish species that live in different niches of the marine ecosystem. Achieving this feat demonstrates a deep understanding of the area you are fishing. Most often this achievement is described as a slam, catching three species, or grand slam, with four species.
In Crystal River, an inshore slam includes catching snook, redfish, and seatrout in one day. An inshore grand slam usually adds tripletail to the day's catch. Catching a Crystal River inshore grand slam is only typically achievable in particular months of the year, and requires fishermen to seek out particular habitats for each target species.
Redfish are found throughout our area year-round, although there are variations in where concentrations of fish will be found throughout the seasons. Options for targeting redfish include fishing around oyster bars, shoreline points, deep cuts, feeding mullet, or searching for fish patrolling shallow grass or mudflats. Redfish will strike many different baits and lures. Live bait options include shrimp, pinfish, and cut mullet.
Many different lures can trigger a redfish bite. Some of our favorites include soft plastic paddle tails, suspending twitch baits, topwater plugs, and gold spoons. Our area redfish typically migrate towards open water in the warmer months and further inshore as the gulf water temperature decreases.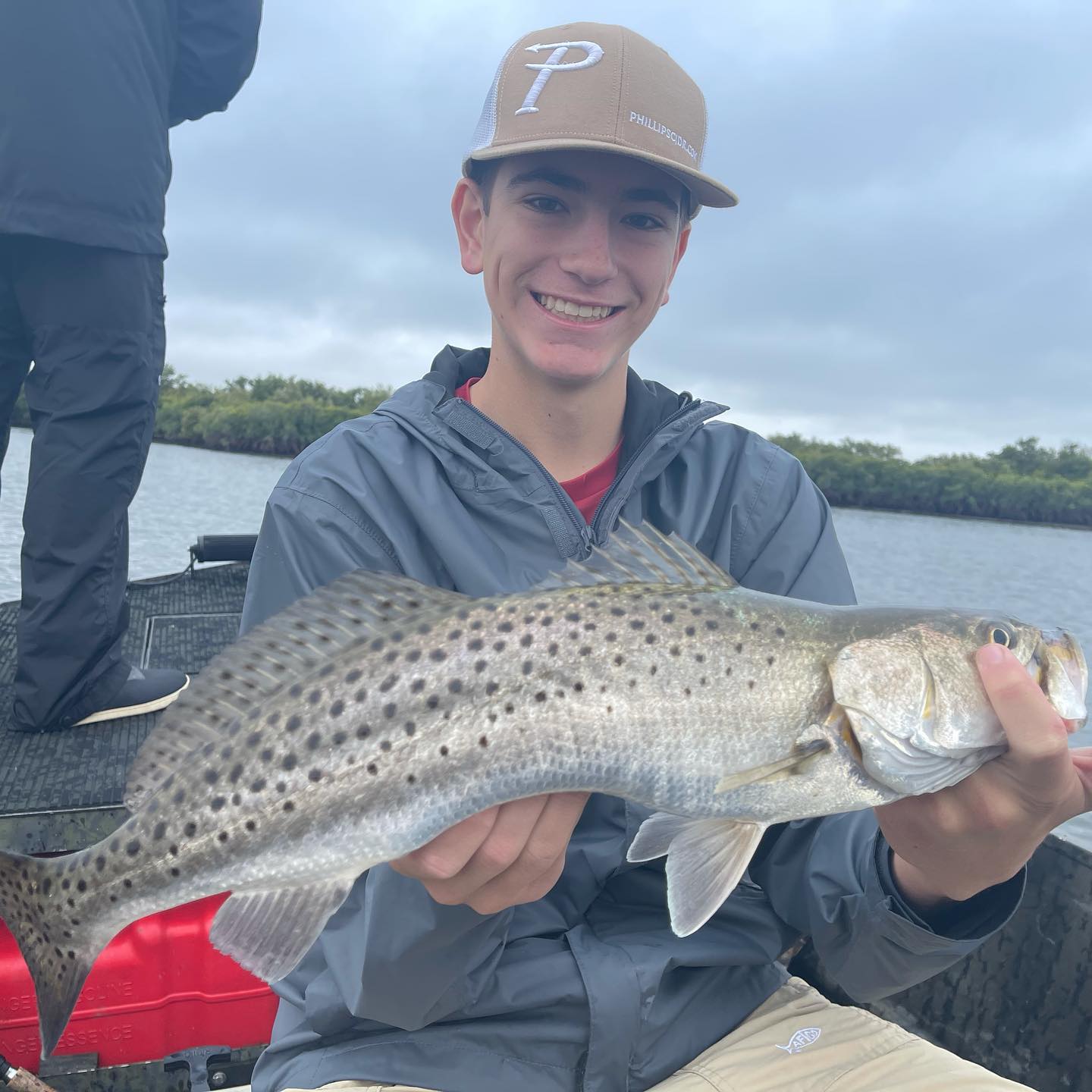 Seatrout can often be caught in the same areas as redfish, although targeting them typically requires fishing over grass flats, sandy pockets, and cuts of varying depths depending on the water temperature. Seatrout can also be caught year-round in Crystal River. Trout are reliably caught on soft plastics or shrimp worked over grass flats. One approach is to use a popping cork to simulate noises of feeding fish to attract nearby trout to your lure or bait.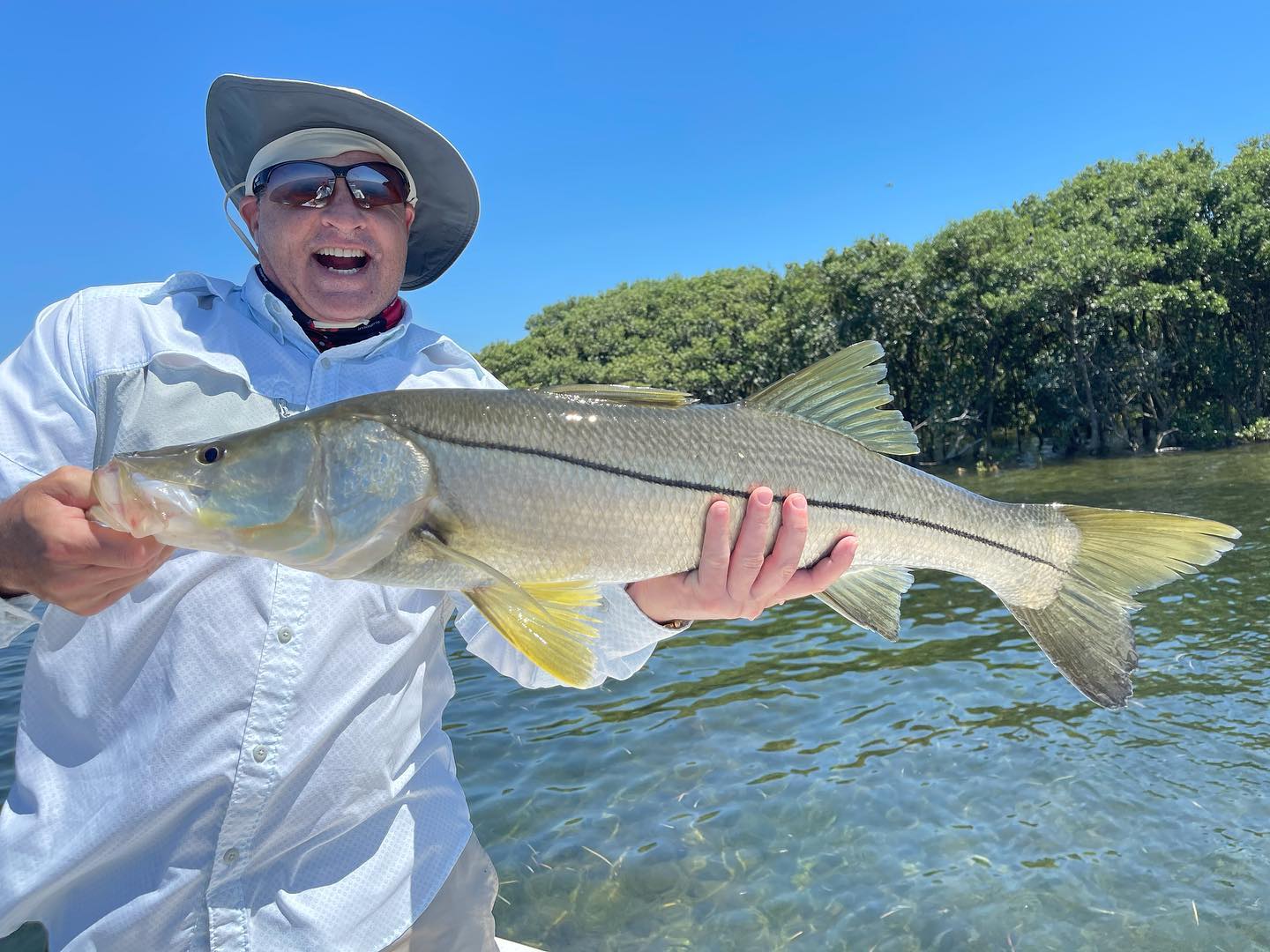 Snook are one of the apex game fish in our area. They are more elusive and difficult to catch. They are more selective about the baits and lures they will eat, and what conditions they will feed. Snook are most difficult to catch in the winter months with colder water temperatures. One technique used to target snook in the Crystal River area is to fish the edges of the hundreds of mangrove islands heading to the gulf. Snook will hold up in submerged mangrove roots looking to ambush baitfish that also inhabit the area. Snook are hard fighting fish, with abrasive mouths and sharp gill plates. We often increase the size of our leader material to be able to survive just one fight with an above-average size snook. Snook will ambush many lures, but two favorites are split tail flukes and topwater plugs. Ideally, these are fished as close to the mangroves as possible without getting hung up.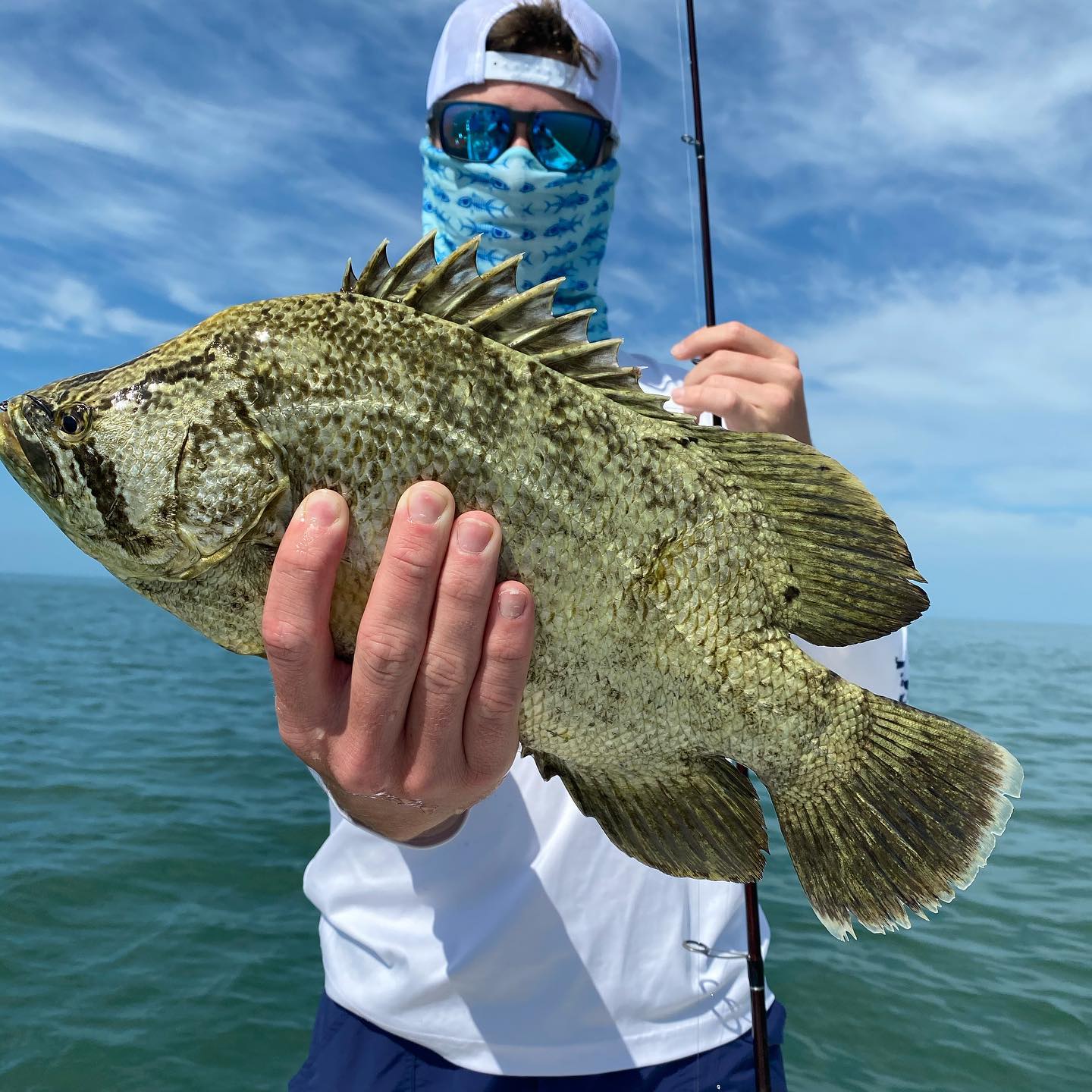 To round out your inshore grand slam, you will target a tripletail. Tripletail are most commonly found in our area in the late spring, summer, and early fall. They usually are holding near structures out in the open water of the Gulf. They are unique in that one method they use to hunt is to float on their side, near structure, and wait for prey to come to find refuge under the flotsam. The most prevalent technique to catch them is to search for floating fish nearby buoys or other floating structures. Once they are located, they will hit a shrimp or soft plastic shrimp imitation cast within a couple feet of them.
If you want a chance at catching an inshore grand slam, schedule your spring/summer trip with Capt. Louie now as the best dates get booked quickly.