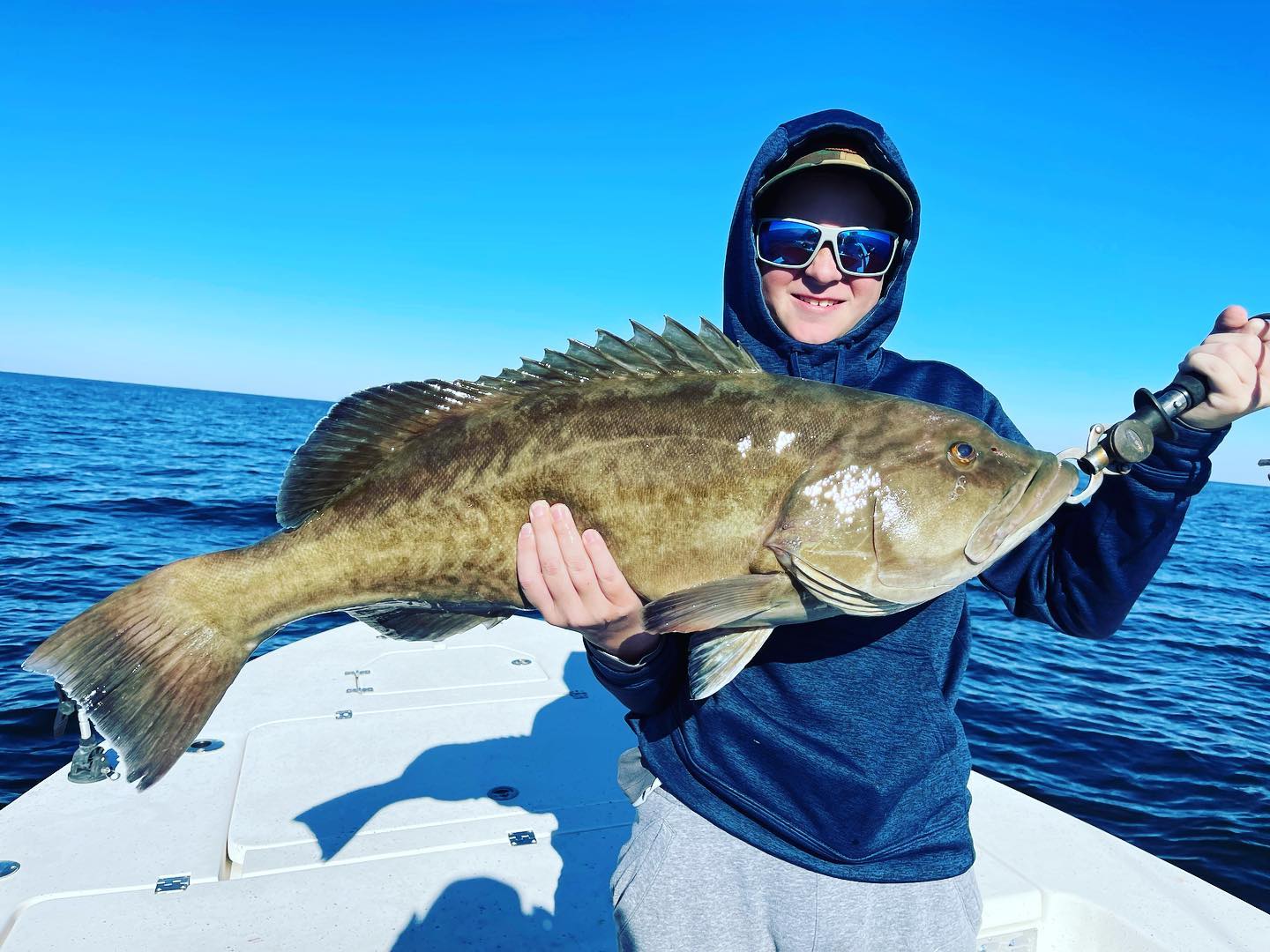 Last Updated on August 24, 2022 by Eric Bonneman
As the weather starts to cool down and the days get shorter, many anglers start to think about switching gears and targeting shallow water grouper. This type of fishing can be a lot of fun and is a great way to catch some nice fish in the fall.
Fishing Shallow Water Grouper
This article will give you a brief overview of what to expect on a shallow-water grouper charter trip, answer some common questions, and provide details on how to make the most of your time on the water.
What is the Best Time of Year to Go Shallow-water Grouper Fishing?
We target shallow-water grouper fishing in the Crystal River area from June to December. However, some of the best months to target these fish are from mid-September to November.
How Deep Do We Fish on Shallow-water Grouper Trips?
The vast majority of our shallow-water grouper fishing is done in water that is between eight and thirty-five feet deep. We stay within sight of land, so travel times are short, allowing us to maximize fishing time on the water.
What Kind of Lures and Baits Work Best?
There are a number of different strategies, all of which work well for gag grouper fishing. One of the most popular methods is to use large live or dead baitfish to target bottom-dwelling grouper. Trolling with shallow water lures is also highly effective, especially around rocks, ledges, holes, and other structure. Finally, casting lures at rocks in shallow water also works well to elicit bites from shallow gag grouper.
What should I Bring on the Trip?
You should bring whatever you need to be comfortable on a charter boat for a full day of fishing. Items like sunscreen, hats, sunglasses, snacks, drinks, and lunch are all good ideas. We also recommend bringing a camera or cell phone to document your catch.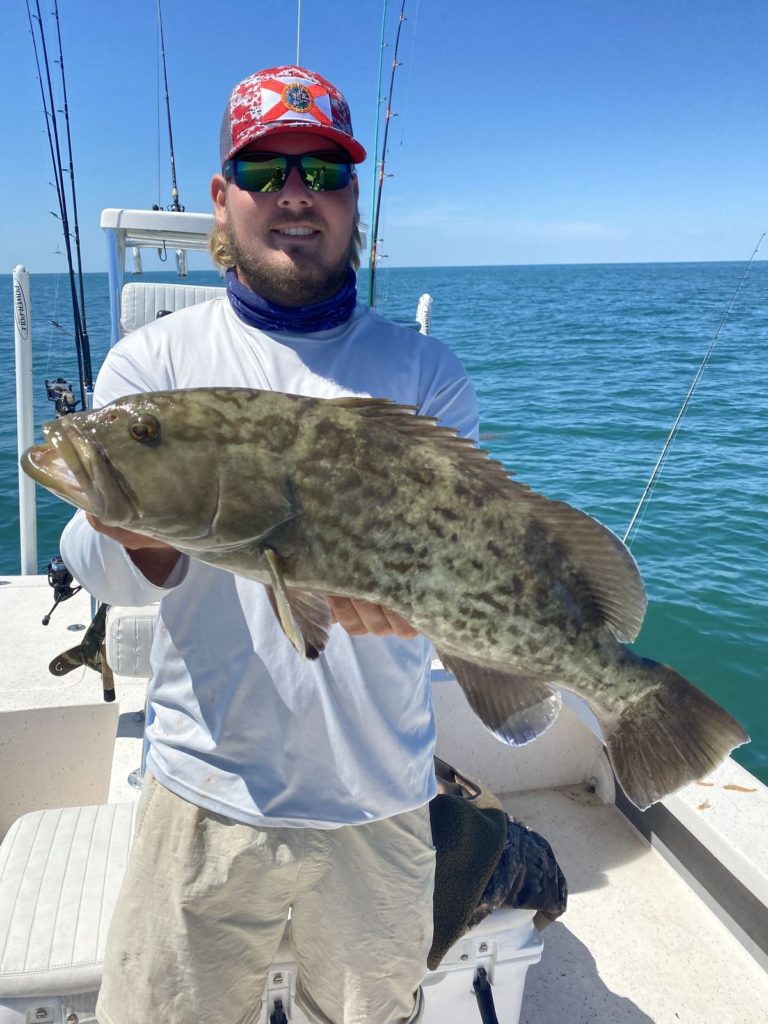 We provide most of the essentials like rods, reels, tackle, and bait. Fishing licenses are required, but we take care of that for you as well.
The Best Shallow Water Grouper Trips in Florida
Florida Fishing Adventures offers some of the best shallow-water grouper charter trips in Florida, So book a trip with us today and find out why we're the top choice for gag grouper fishing on the nature coast.
We can't wait to get you on the water and help you experience the excitement of Florida fishing!