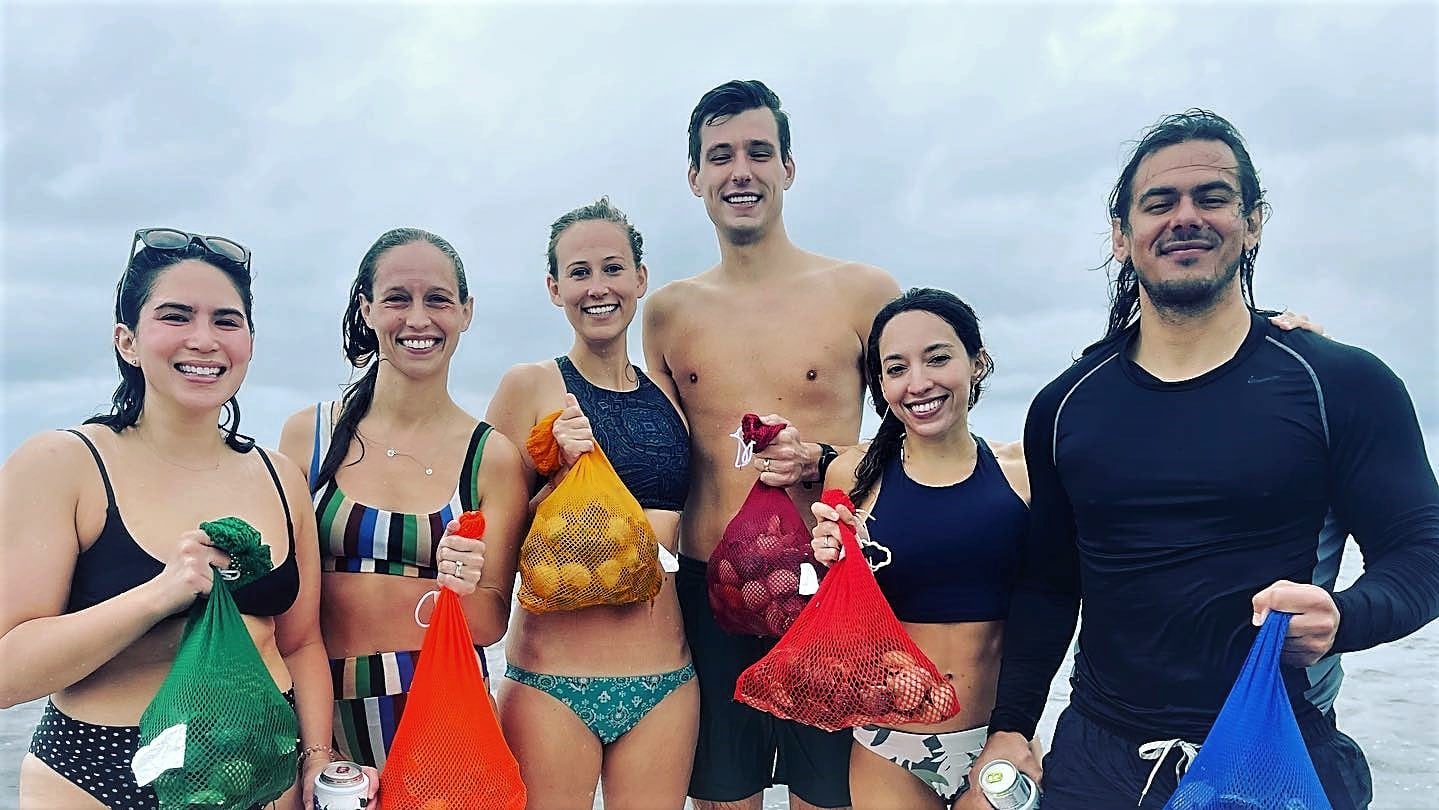 Crystal River Scalloping Charters offer an experience like no other.
This exciting outing combines the rush of snorkeling with a hunt for hidden gems in Florida's crystal-clear waters.
Diving into shallow, clear waters to catch scallops has made Crystal River Scallop Charters a must-do activity for both locals and tourists alike.
You'll enjoy catching these delicious creatures and witness firsthand the stunning beauty of Crystal River's nature coast.
The Excitement of Scalloping in Crystal River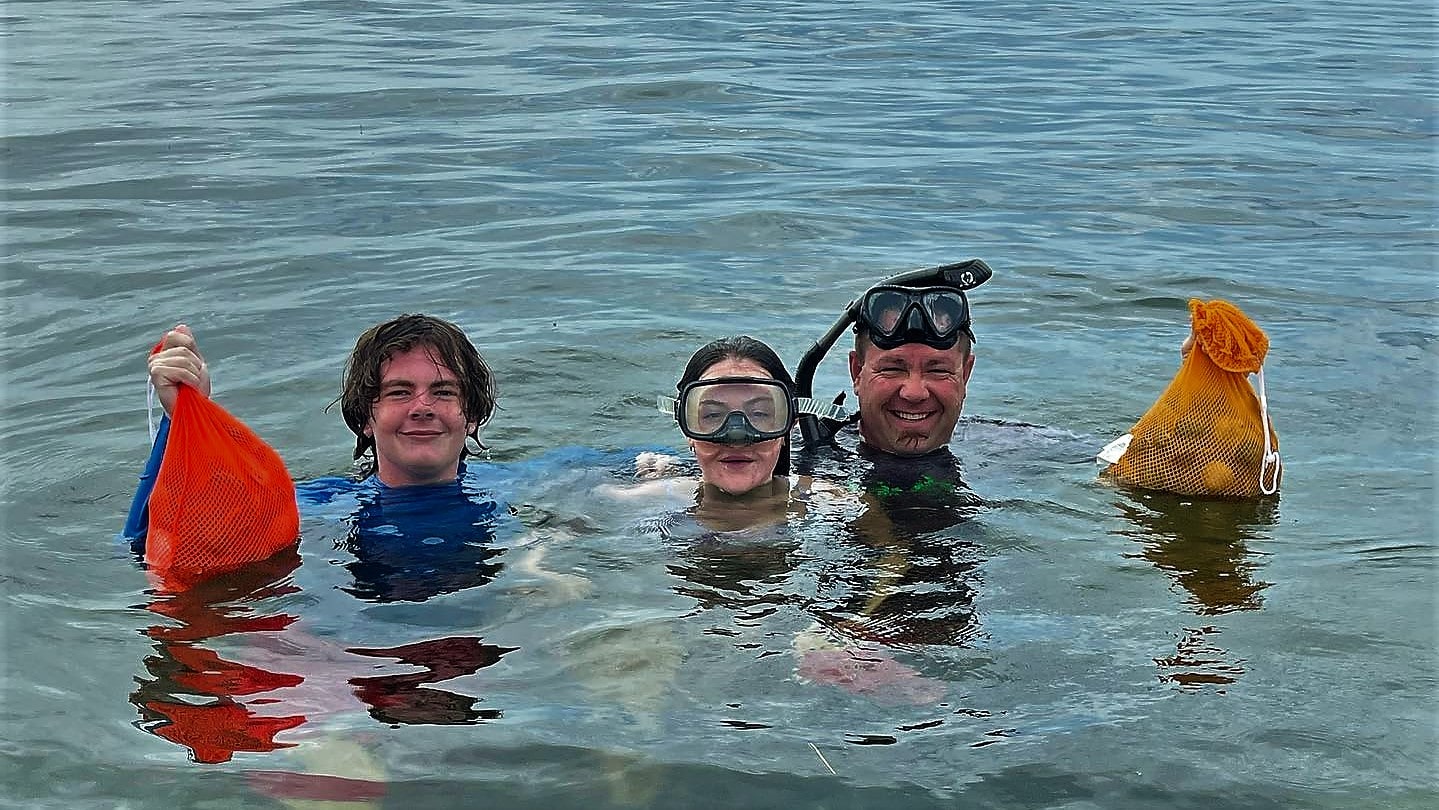 Crystal clear waters, vibrant marine life, and the thrill of the hunt – welcome to scalloping charters in Crystal River, Florida. This exciting activity combines snorkeling with fishing for bay scallops, offering an unforgettable adventure that attracts both locals and tourists alike.
Hunting Bay Scallops Among Seagrass Beds: An Aquatic Adventure
Bay scallops are small mollusks that inhabit seagrass beds or "grass flats," making them perfect targets for divers. Spotting these creatures amidst their natural camouflage requires keen observation skills as they blend perfectly into their surroundings.
The top half shell mirrors deeper water colors while the lower half mimics sandy bottoms below. Such an effective disguise against predators above and below makes spotting each hidden gem all the more rewarding when successful.

A Unique Combination: Snorkeling Meets Fishing
Diving down to collect these gems blends two popular pastimes – snorkeling and fishing – creating a distinctive Floridian experience. The joy associated with swimming through Crystal River's coastal waters and the excitement similar to traditional angling pursuits create memorable moments during every trip.
Kids especially love this part, finding it thrilling to spot and gather colorful shells amongst grassy seabeds. It keeps them engaged and helps foster an appreciation for local ecosystems.

Understanding the Scalloping Season
The anticipation of the scalloping season in Crystal River, Florida, is a palpable excitement that sweeps through locals and tourists alike. This unique period typically kicks off on July 1st and wraps up by September 24th each year.
This timeline isn't fixed but is determined annually by the Florida Fish and Wildlife Conservation Commission (FWC). Before setting official dates for this much-awaited event, They consider water temperature, salinity levels, and bay scallop population health.

Regulations During Scallop Season
To ensure sustainable practices during this enjoyable scalloping trip today, FWC sets specific regulations. These rules maintain a balance between preserving marine life and allowing enthusiasts to indulge in their favorite pastime – hunting for these hidden treasures beneath Florida's cerulean waters.
In terms of quantity, each person can collect up to two gallons of whole bay scallops or one pint of bay scallop meat per day. However, there are also boatload limits – no more than ten gallons of whole bay scallops or half a gallon of bay scallop meat may be aboard any vessel at any given time, regardless of how many people are onboard.

Navigating Through Scallop Season Changes
Sometimes unexpected changes occur within the stipulated timeframe due to unforeseen circumstances affecting coastal waters around the nature coast where your adventure unfolds. It's, therefore, essential to stay updated with information from reliable sources about current conditions when planning the perfect outing with family and friends amidst the scenic beauty of the Crystal River area.
If you're eager to embark on an unrivaled experience equipped with knowledge of when exactly the 'scallop rush' happens, it will greatly enhance your chances of a successful catch. Generally, the early days of July attract a lot of adventurers, yet the crowd hasn't peaked. Later, towards the end of August, it might offer plentiful catches with less competition once the initial frenzy has died down a bit. So, if flexibility allows, a midweek excursion instead of the weekend, go for it.
Dive into the thrill of scalloping season in Crystal River, Florida from July to September. Stay updated with FWC regulations and conditions for a sustainable treasure hunt beneath the cerulean waters.
How to Catch Scallops in Shallow Waters
Catching scallops is a fun pursuit that fuses the buzz of snorkeling with the delight of angling. This unique adventure occurs in Florida's shallow waters, typically 2-7 feet deep.

Spotting Scallops Among Grass Beds
The first step towards a successful scalloping trip involves learning how to spot these elusive creatures. Contrary to what some might think, bay scallops are not found on sandy bottoms but rather among grass beds or flats where they find food and camouflage against predators.
A sharp eye can identify these bivalves by their distinctive blue eyes lining the edge of their shells, which sparkle under sunlight. It's important to remember that once you locate one scallop, there are likely many more nearby – sometimes as many as 30+ scattered around the same area.
You may wonder why they cluster together like this? It's because bay scallops do not burrow into sediment like sea scallops or clams; instead, they prefer seagrass meadows where they attach themselves using thin fibrous tendrils known as byssal threads.

Gearing Up for Your Scallop Hunt
To catch these delicacies effectively requires basic equipment: a mask and snorkel for underwater visibility; fins for swift movement through water; and a mesh bag for collecting your bounty.
Your charter company will often supply all necessary gear, so no need to worry about packing anything extra. While diving gloves aren't mandatory when hunting Bay Scallops due to the lack of sharp edges compared to oysters and clams, wearing them is still beneficial since it helps protect hands from sunburns and minor scrapes from rocks.
Tips For Successful Scallop Hunting
Moving slowly and methodically is key to hunting down your quarry amidst thick Seagrass Meadows. Swift movements could potentially scare off any nearby mollusks, causing them to close up tightly, making spotting difficult. So take the time to observe your surroundings before reaching out to grab what might seem like just another piece of shell debris, as it could actually turn out to be a precious scallop.
Snorkel, spot and snag. Crystal River scalloping charters offer a unique Floridian adventure where you can dive into shallow waters, locate elusive bay scallops among seagrass meadows using their distinctive blue eyes as your guide, and collect them with basic gear. Remember to move slowly to avoid spooking these precious bivalves.
Your Guide to Crystal River Scalloping Charters
Crystal River is a gem for scalloping enthusiasts, and Florida Fishing Adventures offers the best of this unique Floridian pastime. We're here to ensure your scalloping adventure is memorable.

The Essentials of Your Scallop Charter
A successful day out on the water starts with having all necessary gear at hand. At Florida Fishing Adventures, we take care of that by providing top-notch snorkeling equipment including masks, fins, and snorkels – no additional cost involved.
We understand how important comfort is during these trips; hence our boats are equipped with comfortable seating spaces where you can relax after diving into Crystal River's cerulean waters in search of bay scallops.
To keep energy levels high throughout your perfect scalloping trip today, drinks and snacks are highly recommended. A cooler with ice and water will be onboard. Our goal? Making every aspect enjoyable while ensuring an unrivaled experience exploring the nature coast around Crystal River.

Safety: A Priority On All Our Trips
Ensuring safety comes first when embarking upon any charter fishing or scalloping trip with us. Each guest receives comprehensive instructions from seasoned guides familiar with local conditions – weather patterns and marine life behavior included.
All vessels are maintained according to strict standards, so rest assured knowing everyone will be safe under the guidance of professional captains certified by the United States Coast Guard (USCG), whether alone or alongside friends and family, enjoying the shallow waters teeming with Florida's scallop population.

Tailoring The Experience To Suit You
We believe each individual deserves a personalized adventure. Guests may choose between half-day and full-day charters depending on how much time they wish to spend exploring the natural paradise around the nature coast. This provides ample opportunities for catching scallops and allows you to enjoy scenic views along the coastline, making every moment spent aboard truly special. You can even request a combo fishing and scalloping trip!

The Fun Awaits at Homosassa Scalloping
Just a short distance from Crystal River, the coastal town of Homosassa offers an exciting alternative for scalloping enthusiasts. With its clear waters and plentiful seagrass beds, it's an ideal spot to hunt these tasty marine creatures.
In addition to searching for bay scallops on your Homosassa Scallop Charter, you may also come across other interesting species such as speckled trout or black drum that inhabit Florida's coastal waters.

Creating Unforgettable Memories in Homosassa
Your adventure doesn't end when you step off our charter boat; instead, some would argue this is where it truly begins. Once ashore with your day's catch secured safely in coolers, numerous opportunities await.
Fresh seafood dishes prepared by local chefs using ingredients like freshly caught scallops or fish can be enjoyed at bayside restaurants. There's nothing quite like enjoying a meal knowing that you played a crucial role in catching dinner.
Safety First: Ensuring Protection For You & Our Marine Life
We prioritize safety here at Florida Fishing Adventures, which extends beyond just ensuring passenger wellbeing but towards preserving local wildlife populations too.
To strike a balance between thrilling adventures and environmental responsibility, we strictly adhere to fishing regulations set by authorities, including bag limits for certain species encountered during trips, like redfish and gag grouper. This way, everyone gets to enjoy without causing harm.

Preparing for Your Scalloping Adventure
A scalloping adventure in Crystal River, Florida, is an exciting and unique experience. To guarantee a fruitful outing, you need to be ready. Let's delve into the essentials that should make it onto your packing list.

Packing Essentials for a Successful Scallop Trip
Sunscreen tops the list of must-haves when preparing for a day out on Florida's cerulean waters during scalloping season. Opting for waterproof sunscreen with high SPF protection will keep harmful UV rays at bay while you're snorkeling or relaxing onboard our boats.
Towels are another essential item; nothing beats drying off with a soft towel after diving into coastal waters, searching for elusive bay scallops.
Coolers designed specifically to store seafood also warrant space in your car – they'll help maintain the freshness of your catch until you decide how best to enjoy them as part of delicious local cuisine back home.

What Not to Bring on Your Scallop Charter
In contrast, there are items better left behind when embarking on this Floridian pastime – heavy bags or unnecessary valuables could hinder rather than enhance your experience. Remember, simplicity is key here; catching scallops doesn't require much beyond what we provide as part of our charter package.
Do Not Bring:
Spray-on Sunscreen
Pets
Illegal Drugs
Inshore Fishing Opportunities
Crystal River is not just about scalloping. It's also a hotspot for inshore fishing, offering an array of species to catch and experiences that can be added to any trip.

The Variety of Inshore Species
A myriad of fish species inhabit the coastal waters around Crystal River. Redfish, snook, and tarpon are among the top catches that add excitement and challenge to your angling experience.
Redfish present a thrilling test with their strength and endurance, while snook require careful tactics due to their cunning nature. Tarpon offer high-flying acrobatics when hooked, which adds an exhilarating twist every time you reel one in. Florida Fishing Adventures provides detailed information on these different fish species you might encounter during your adventure at sea.

Fishing isn't limited to seasoned adults; kids enjoy this thrilling activity under proper guidance. Not only does it provide quality family time, but it also instills valuable lessons like patience, perseverance, and respect towards nature in young minds. It truly transforms an ordinary day into an extraordinary memory-filled adventure.
Crystal River isn't just for scalloping – it's a hotspot for inshore fishing too, with species like redfish, snook and tarpon adding thrill to your adventure. Remember to check charter rates and license requirements before you set sail. Plus, this family-friendly activity teaches kids patience, perseverance and respect towards nature while creating unforgettable memories.
The Joy of Family-friendly Scallop Trips
Scallop trips in Crystal River, Florida, are more than a fun day on the water. They're an opportunity for families to connect and create lasting memories while engaging with nature.
This exciting Floridian outing unites snorkeling, angling, and treasure-hunting into one energizing experience that the whole family can appreciate. The thrill of spotting colorful bay scallops nestled among seagrass beds is truly something special.

Educational Adventures Outdoors
Beyond being simply entertaining outings, these trips serve as educational experiences too. As your family embarks on this journey together under the guidance of experienced guides from Florida Fishing Adventures, there's plenty to learn about our coastal ecosystem.
Kids will learn firsthand how bay scallops camouflage themselves within grass flats or sandy bottoms – it's like playing hide-and-seek underwater. Plus, they'll discover why size limits during scalloping season matter when ensuring future generations can also enjoy this activity.

Fostering Teamwork through Scalloping
Catching scallops isn't a solo effort; it requires teamwork, which fosters communication skills amongst participants. This collaborative endeavor underscores the importance of working towards a common goal, whether collecting enough dinner or enjoying time spent out in Crystal River's waters.
So, pack sunscreen, towels, coolers, and personal items you need to ensure a comfortable and enjoyable day on the water. But remember, leave behind anything that could potentially harm the environment and wildlife, including plastic bags and wrappers, to avoid contributing to the pollution problem affecting many of the world's oceans today.

Promoting Conservation Awareness Through Enjoyable Scalloping Trips
Participating in such immersive experiences creates unforgettable memories shared amongst family members and promotes awareness around preservation efforts aimed at protecting the delicate balance within the region's marine ecosystems, fostering a greater appreciation for nature overall and a commitment to environmental stewardship moving forward.
Crystal River scalloping charters offer more than just a fun day out – they're educational adventures that foster teamwork, promote conservation awareness, and create lasting family memories. Remember to pack responsibly for these eco-friendly underwater treasure hunts.
FAQs about Crystal River Scalloping Charters
How much does scalloping cost in Crystal River?
The price of a scalloping trip in Crystal River varies based on charter services but typically ranges from $400-$500.
How much is a scalloping charter in Florida?
A full-day private scallop charter in Florida can range between $400 and $600, depending on the group size and specific services offered.
Where do people scallop in Crystal River?
In Crystal River, most people go for scallops along the grass flats found within 2-7 feet deep waters near Homosassa Bay or Crystal Bay.
Is it scallop season in Crystal River?
The official Scallop Season in Crystal River usually starts on July 1st and ends on September 24th.
Book Your Scalloping Trip