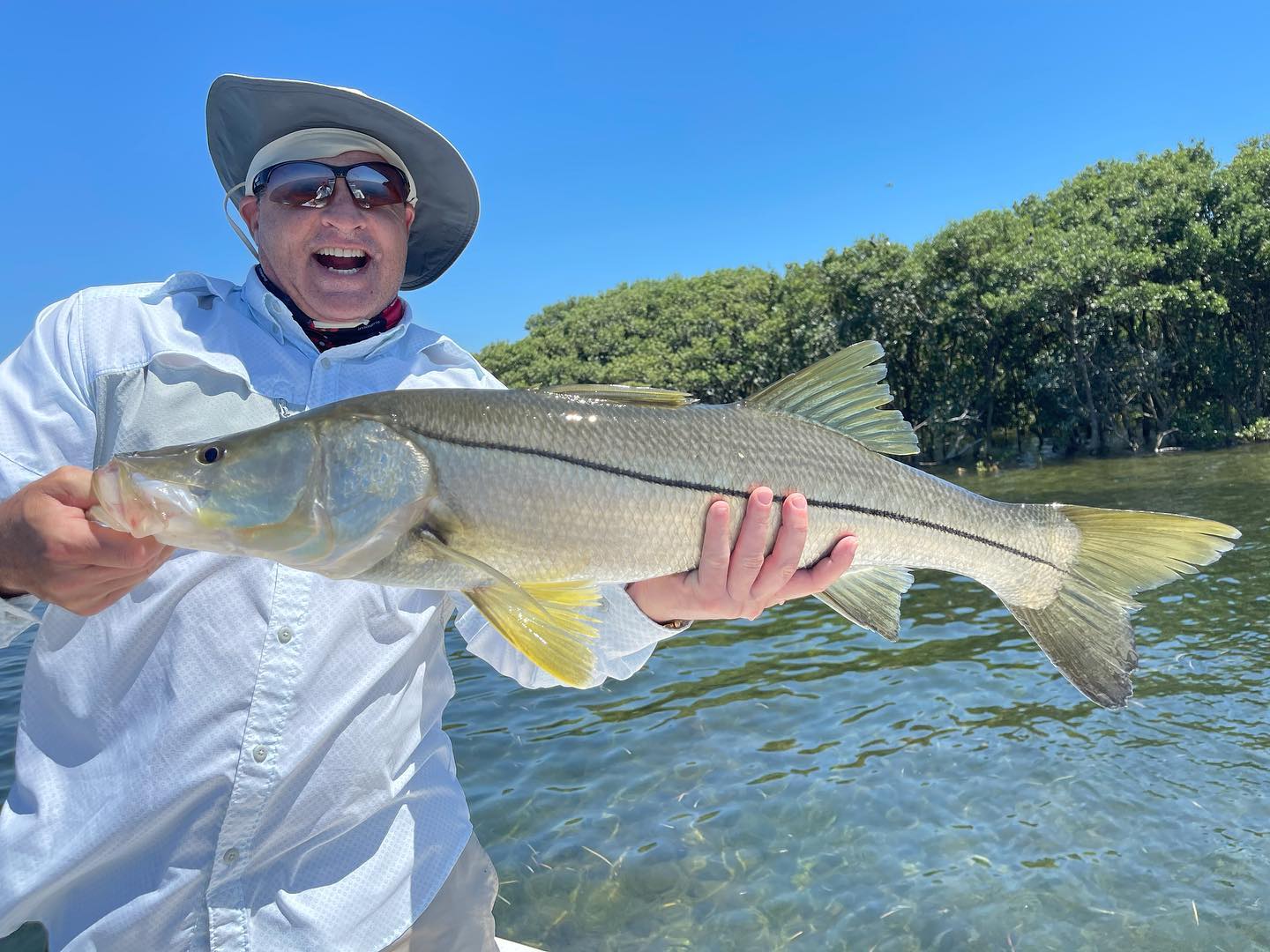 Last Updated on March 21, 2022 by Eric Bonneman
Snook are some of the most fun fish to catch in Crystal River and they also happen to be great tasting!
Spring snook season runs from March 1st through April 30th. Throughout the season the water temperature will be increasing which will cause them to move out to estuaries and coastal areas and feed more aggressively.
During this time, snook that are between 28 and 33 inches can be kept to prepare a great meal.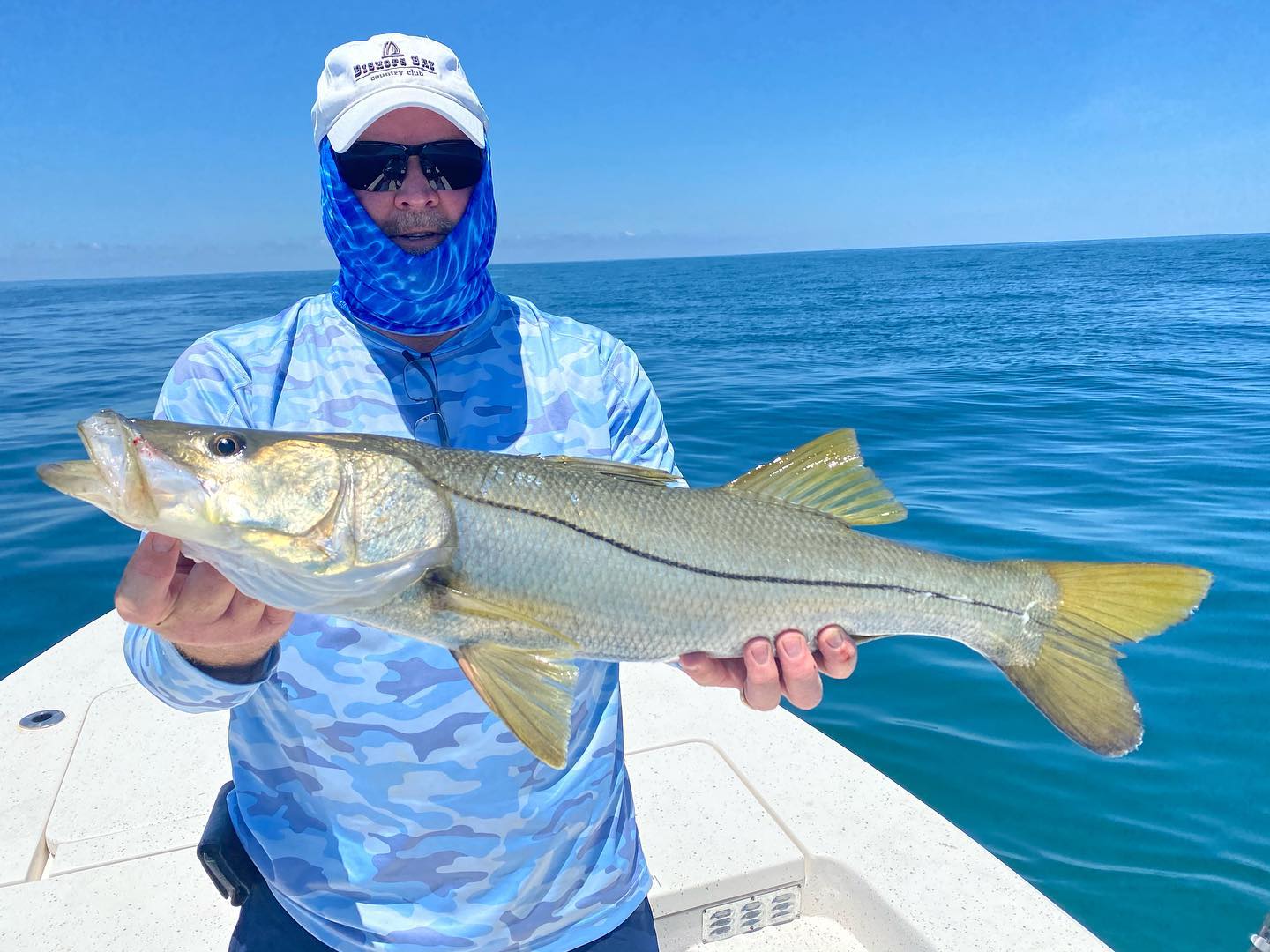 During this time of year, one way to target slot snook is to fish the miles of mangrove shoreline in the Crystal River and Ozello areas. Mangroves provide a complex maze of roots from which snook can ambush prey.
When approaching an endless mangrove shoreline, areas that are near current breaks, creeks, and points are a great place to start your search. Snook will readily strike artificial lures. Early morning and evening topwater plug action is often productive. Soft plastic, rigged weedless, pitched under or near mangroves is an effective technique and a great way to refine your precision casting.
Live bait, such as pinfish or shrimp, is also very effective. You will need to position the bait to be close to the mangroves as possible but not get snagged. Drifting unweighted freelined bait down current to the shoreline is a great option. Another is to locate other structures such as rock piles or man made structures to cast and drift bait nearby.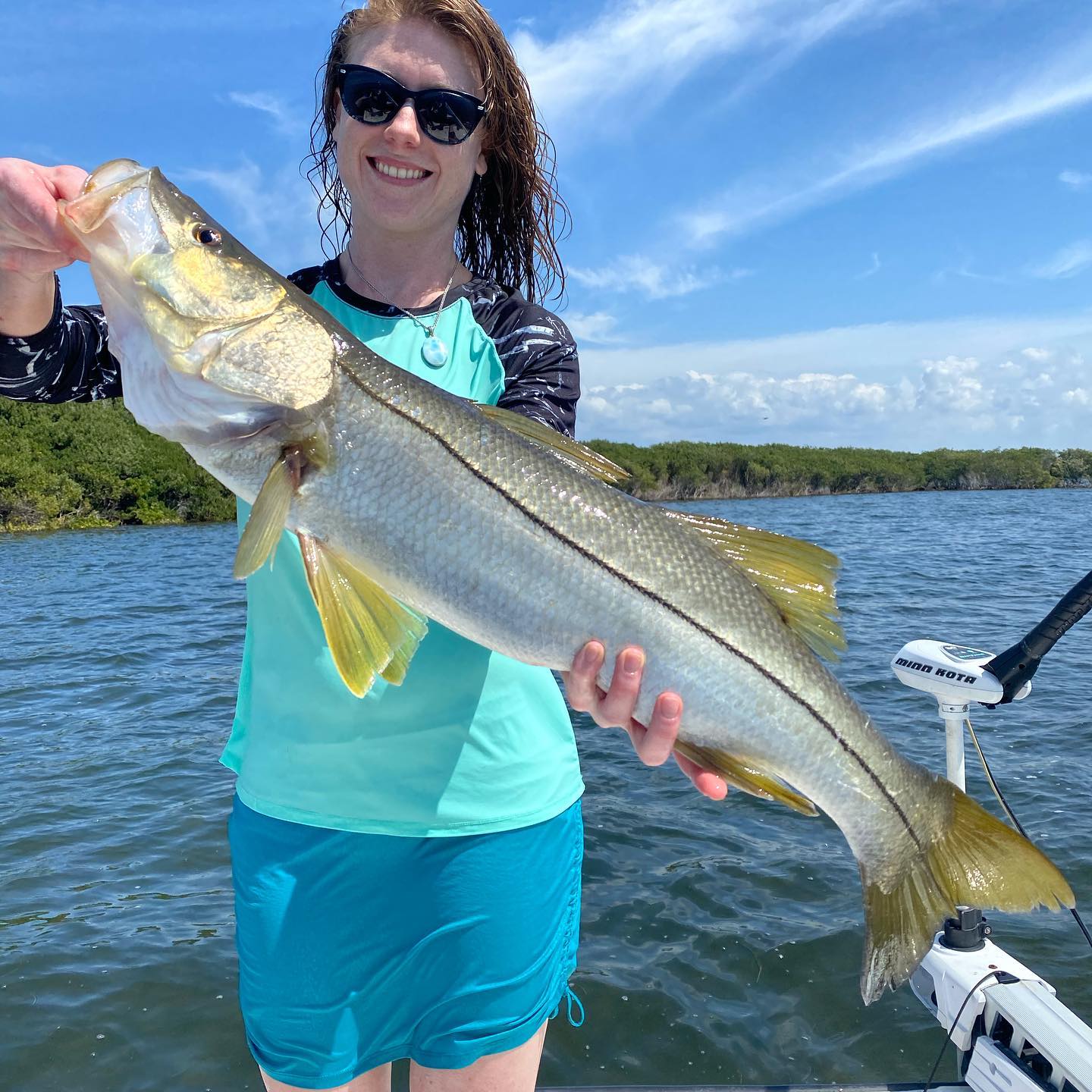 Snook have mild-tasting firm white filets. A popular snook recipe, that is both easy and flavorful, is grilled blackened snook.
For this recipe, coat the skinless filets with your favorite blackening seasoning and add any other spices you may like such as garlic or black pepper. Coat a propane grill grate with olive oil to prevent the filet from sticking and cook them over medium-high heat for 4-5 minutes on each side, or until the meat begins to flake apart.
Remember if you are catching and keeping snook on without the assistance of a licensed captain, you will need a snook permit ($10) in addition to your saltwater fishing license.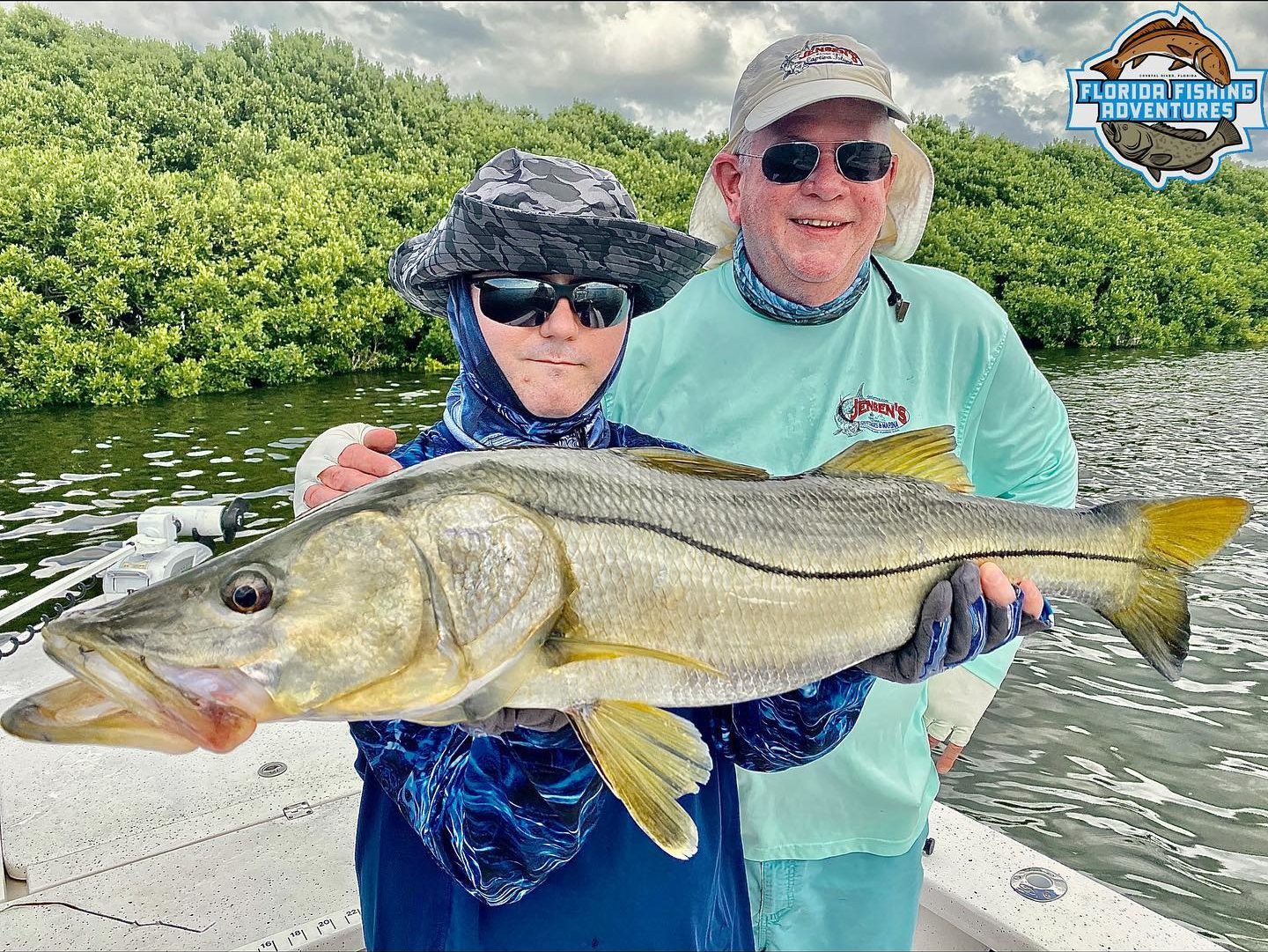 However, if you want to learn from a professional that knows the prime spots in Crystal River, book your snook inshore charter trip with Captain Louie now to select a prime spot during this short season.
Also, once you catch your limit of snook you can target other fun springtime target species like triple tail, trout, redfish, and gag grouper.