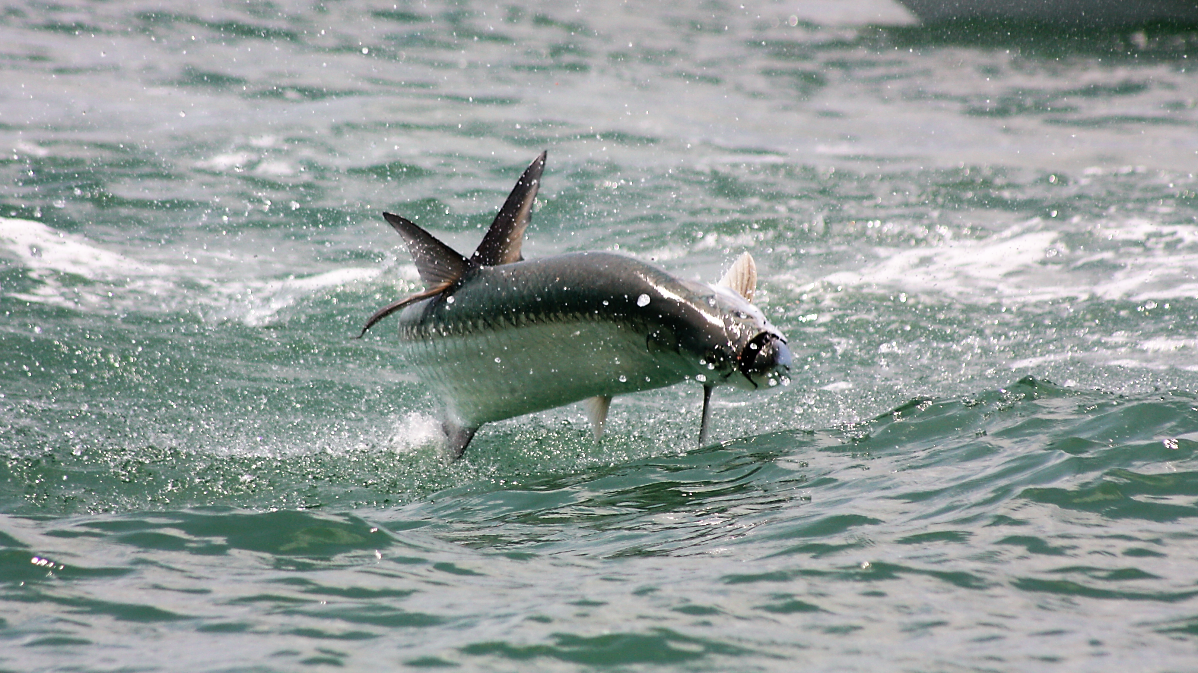 Last Updated on February 17, 2023 by Eric Bonneman
It's almost that time of year again when Tarpon makes its annual migration to the waters of the Gulf Coast. Tarpon fishing is known to be one of the most exciting and challenging experiences in sport fishing. Let's get into the basics of Tarpon fishing and tips and techniques to increase your chances of landing the Silver King.
Tarpon Basics
Tarpon fishing typically takes place in shallow waters near the coast. These fish are known for their acrobatic jumps, drag-screaming runs, and brute strength, which makes them one of the most challenging game fish to catch. They are also one of the largest fish species that anglers can target inshore, with some Tarpon reaching over 200 pounds.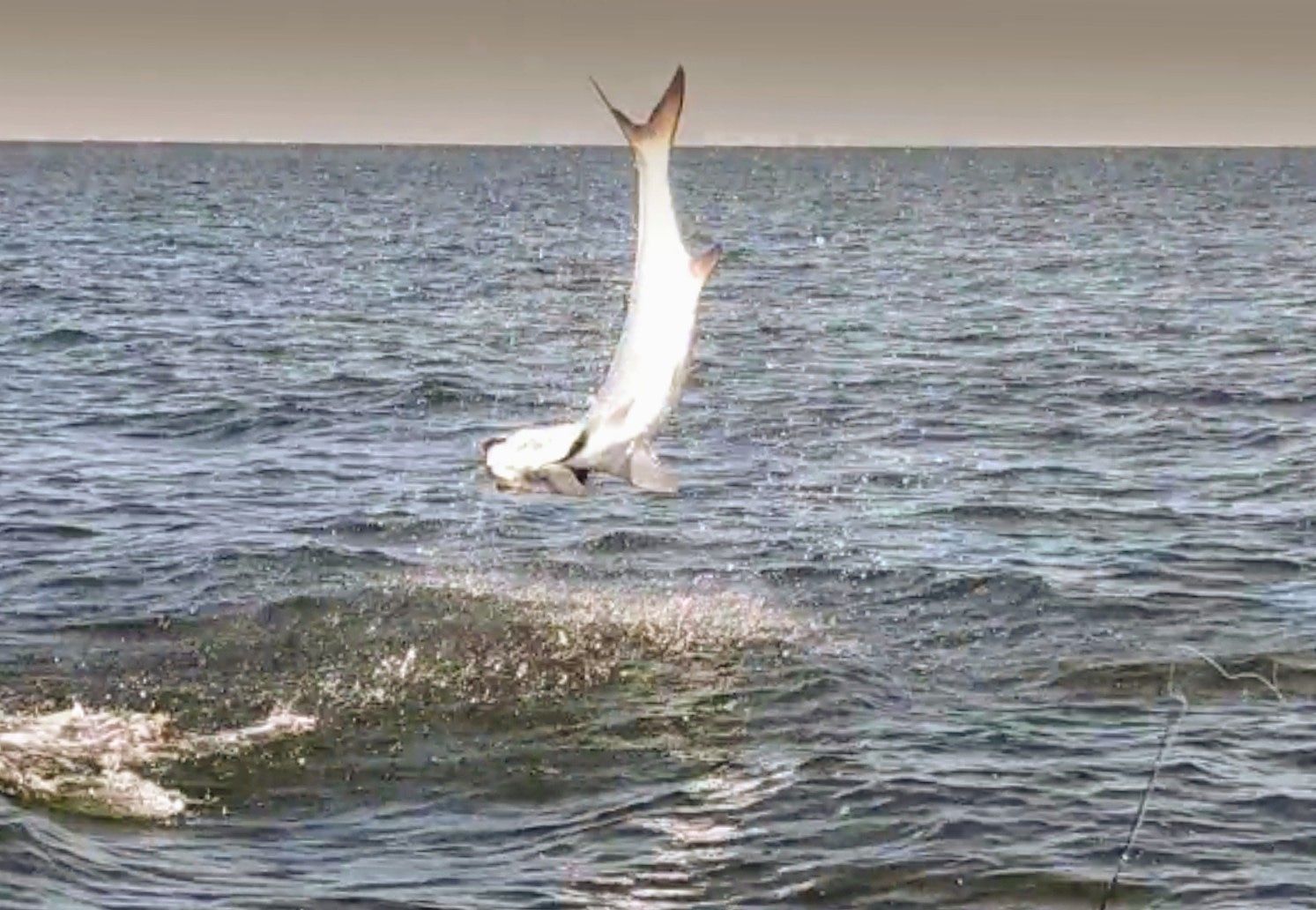 When targeting Tarpon, it's essential to have the right gear. A heavy-duty rod with fast action is essential, as it allows for quick and accurate casting and the power to battle the fish. The reel should have a high line capacity, as Tarpon can take long runs that can quickly deplete your line. Additionally, a braided line with a heavy fluorocarbon leader is recommended, as it provides excellent abrasion resistance and allows the angler to apply maximum pressure on the fish without the risk of breaking off.
Tarpons are known for their feeding behavior, and they primarily feed on baitfish, crabs, and shrimp. Live bait is often used when targeting Tarpon, with popular choices being mullet, threadfin herring, or crabs. Artificial lures are also effective, with soft plastic baits and topwater plugs being popular choices.

Tips and Techniques
Tarpon fishing is all about patience and persistence. The key is to locate the fish and then present your bait or lure in a manner that will entice a bite. When targeting Tarpon, it's essential to look for signs of their presence, such as rolling or jumping fish. These behaviors can indicate the presence of a school of Tarpon, and casting into these areas can increase your chances of getting a bite.
When presenting your bait or lure, it's essential to do so in a manner that mimics natural movements. This can include using a slow and steady retrieve or allowing your bait to drift with the current. It's essential to pay attention to the behavior of the Tarpon, as they can be finicky and unpredictable in their feeding patterns.
Another important tip is to set the hook quickly and with force when you feel a bite. Tarpons have bony mouths, which can make hooksets difficult. Setting the hook with force will help ensure it penetrates the fish's mouth, giving you a better chance of landing it.

Fish With Us!
If you're an angler looking for a challenging and exciting outdoor experience, tarpon fishing is the ultimate adventure. You can increase your chances of landing the Silver King with top-notch gear and bait, the proper techniques, patience, and persistence. For a memorable tarpon fishing experience that can't be matched, Captain Louie of Florida Fishing Adventures is the go-to guide in Crystal River.
Captain Louie has years of experience fishing in this area and knows all the best spots for success. He'll provide great tips and tricks to help maximize your haul on the water! However, it's important to remember that catch-and-release should always be practiced when targeting Tarpon, as they are a valuable resource that must be conserved for future generations. So don't delay – book your trip today with Captain Louie!