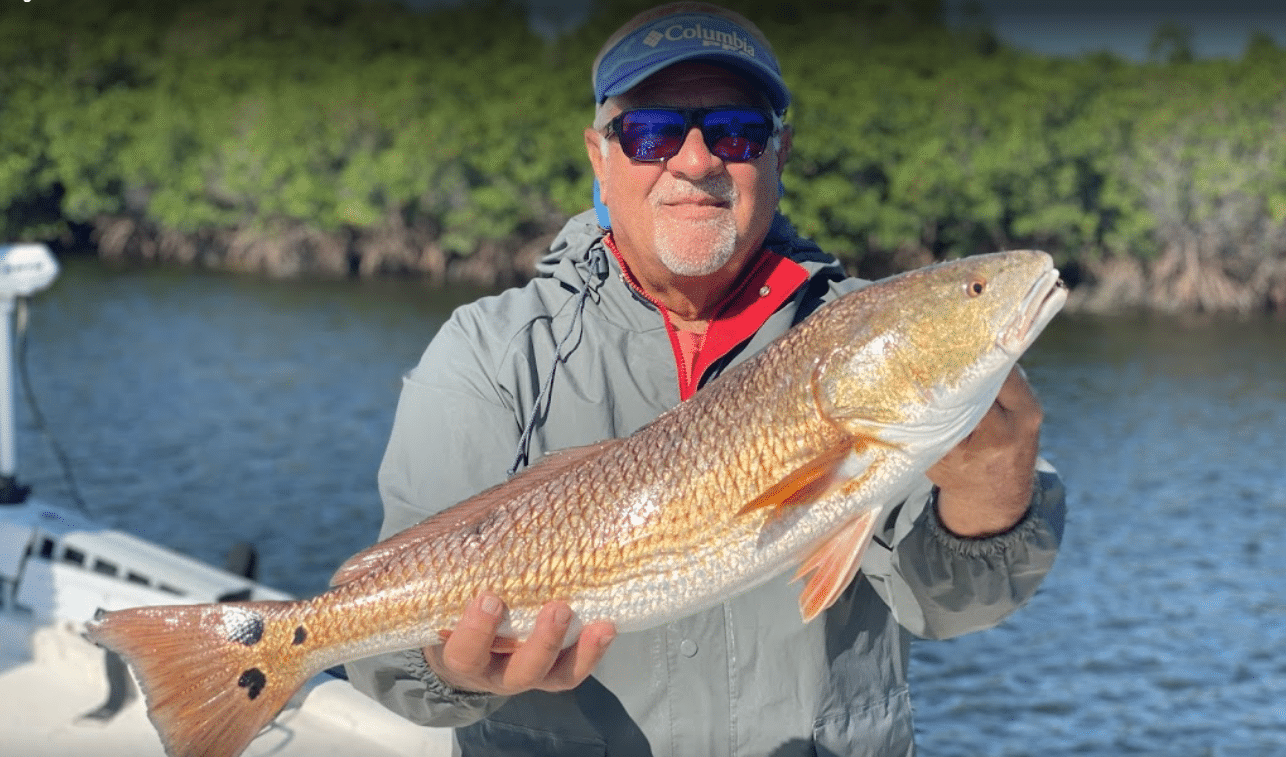 Last Updated on November 30, 2021 by Eric Bonneman
In the winter months, the gulf coast experiences dramatic swings in tide, which often results in unusually low water levels. During these times, boats with traditional outboard engines cannot navigate the backwater areas where fishing is the best. Our Cottonmouth Mud Boat uses a surface drive engine that has a prop that rides on the top of the water allowing us to skim over inches of water, mud, and obstructions to reach the honey holes and deeper pools in remote areas of the coastal marshes and mangroves.
Extreme Shallow Fishing
The winter cold fronts that pass through the area also lower water temperatures causing fish to push deeper inshore for refuge. As a result, the backwater creeks hold large numbers of redfish, spotted seatrout, black drum, and sheepshead that have left the cold gulf waters to seek warmer shallow water. When the water recedes during the extreme low tides, the fish seek refuge in deeper pools and holes, where they are often trapped until the tide returns.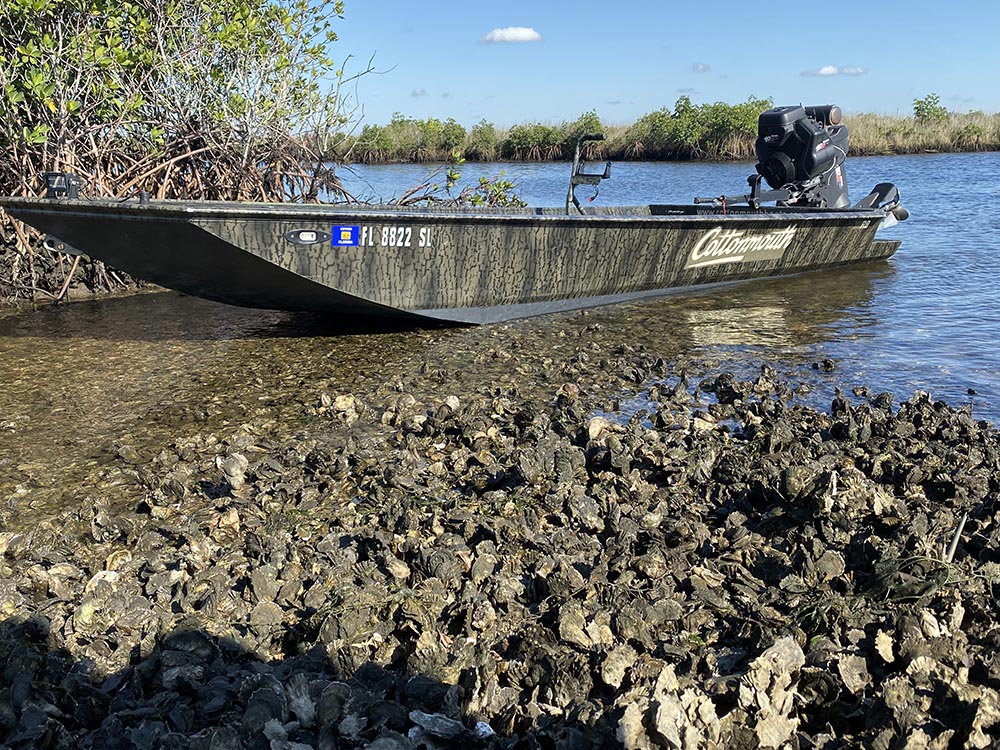 During winter inshore fishing trips, we put all these pieces together and utilize our mud boat to provide unique opportunities for fantastic fishing. We use a variety of techniques to land the target species. We often have opportunities to sight-cast mid to upper slot redfish and black drum that are searching large crystal clear ponds looking for baitfish or crustaceans. Depending on conditions we may use live bait, such as mud minnows or shrimp, or artificial lures to land these redfish.
When we reach deeper holes numerous spotted seatrout or sheepshead may be caught. Seatrout often will hit soft plastics retrieved slowly through the depths of these pools. Whereas sheepshead typically requires small very sharp hooks tipped with fiddler crabs or shrimp. To land a sheepshead, anglers will have to have a sensitive hand to feel their subtle bites to know when to set the hook.
Fishing with the right equipment in the winter allows us to capitalize on the lower tides and colder weather to provide our clients with an action-packed fishing trip.
Join us to experience cruising over impossibly shallow water in the pristine backcountry as we navigate to what could be described as a coastal fishing oasis.