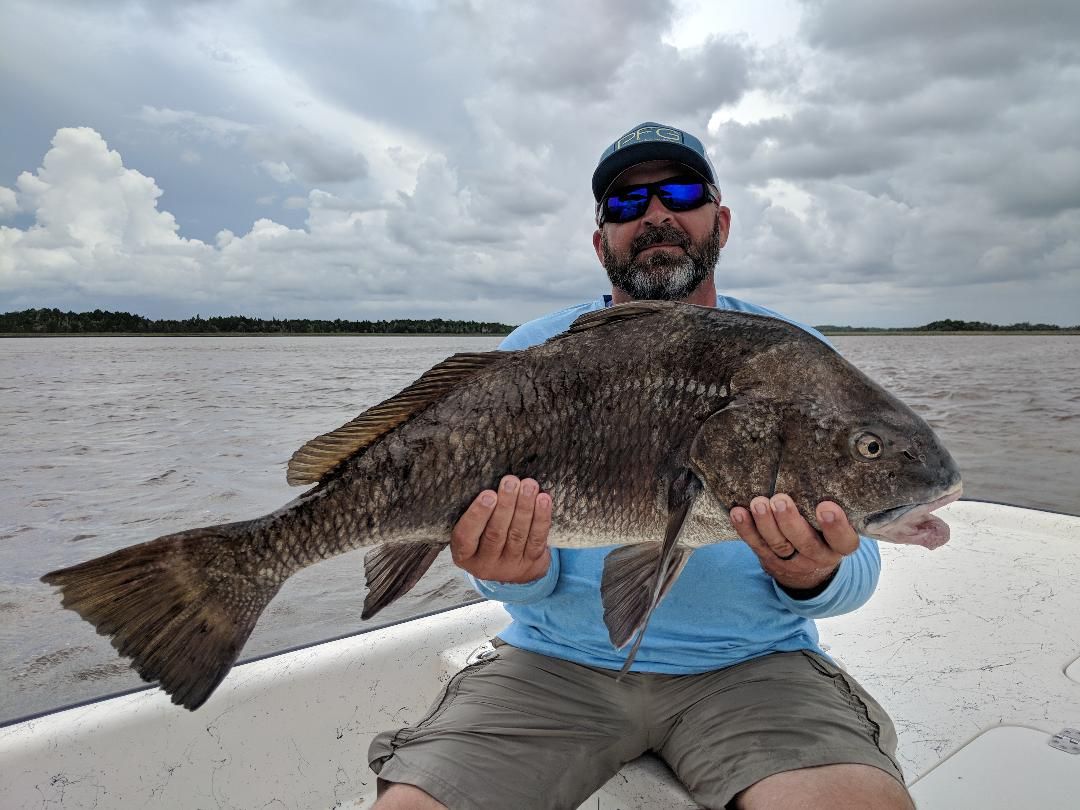 Last Updated on December 23, 2020 by Eric Bonneman
Crystal River, Fl. is considered one of the state's best fishing destinations. Often associated with "World Class Fishing", this area is known for excellent fishing opportunities offshore, inshore, and in freshwater. Alongside, neighboring Homosassa enjoys the same fishing opportunities, but is also known as one of the best scalloping grounds anywhere.

Offshore Fishing Crystal River
Crystal River offers direct access to a stellar offshore fishery in the Gulf of Mexico. Anglers head out into deeper waters in search of grouper, mackerel, kingfish, snapper, cobia, and amberjacks. These fishing trips generally involve long boat rides out into the fishing grounds, but once there, offshore fisherman can expect a highly active day on the water. Fishing techniques utilized offshore include bottom-fishing, trolling, and jigging.

Inshore Fishing Crystal River
The inshore fishery in Crystal River is where the fishing opportunities really stand out. This all comes down to the ecology of the area which includes river-fed coastal flats and protected estuary systems. In this, Florida's mist coveted inshore fish species can all be found here. These include redfish, snook, tarpon, seatrout, black drum, tripletail, cobia, and even grouper! That last one, grouper, is one of the collect aspects of this nearshore fishery. Anglers looking for deep-sea quality fish can find several species of grouper amply available in Crystal River.
Learn More:
Your Guide To Shallow Water Fishing in Crystal River
How To Spot Shallow Water Fish
Crystal River Fishing Charters

Freshwater Fishing Crystal River
Crystal River is home to fine freshwater fishing with its Tsala Apopka Chain of Lakes which stretches over thirty miles. This, much like the rest of Crystal River fishing opportunities, is loaded with Florida's premier freshwater gamefish and species. This includes largemouth bass, smallmouth bass, catfish, crappie, bluegill, sunfish, white bass, bowfin, gar, and even striped bass! There are over 20 miles of freshwater coastline and the lakes are also loaded with dense vegetation. This combination makes for opportunities to fish several styles of presentations and for several types of species- any time of year.

Scalloping In Homosassa
Known as "Scallop Country", Homosassa (inside of Citrus County) is the state's finest scalloping destination. Seasonally, boats and tours fill up with visitors from all over the world for their shot at loading buckets with fresh scallops, swimming with the manatees, and enjoying time on the water, comfortably and safely, with family. This activity requires very little equipment. Snorkel gear, a mesh bag, a cooler with drinks and food, and a few empty buckets (or another cooler) to fill. Aside from this, a good boat and an experienced local guide are highly recommended. These trips are affordable and with local expertise can make for a memory of a lifetime. We offer those trips here.