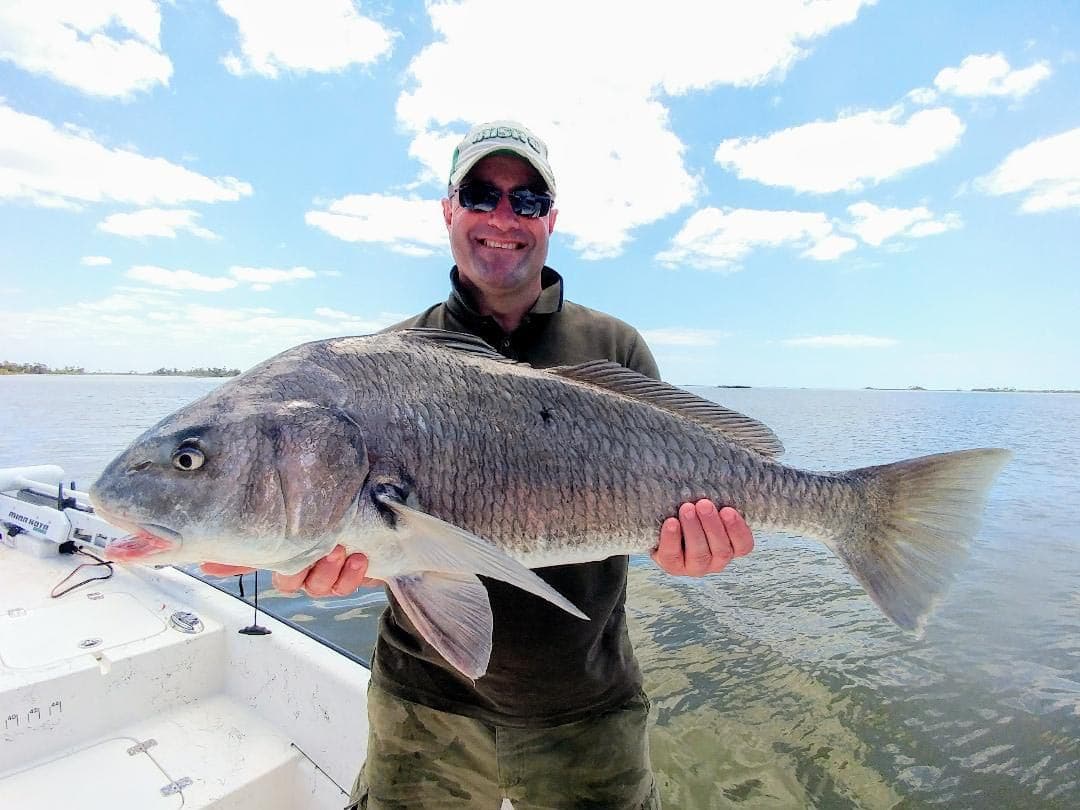 Last Updated on December 9, 2020 by Eric Bonneman
Florida's inshore fishing scene is among the largest, if not the largest, on the planet. A temperate climate and dynamic inshore estuaries provide year-round inshore fishing action. In Crystal River, Florida there is a combination of flats, backcountry, and sight fishing opportunities where you can target several popular species of shallow-water gamefish. If you are new to shallow water fishing in the area, this guide will cover some basics.
Tackle & Lures
Tackle size and type will really come down to what you are targeting. You'll find one setup for Tarpon and quite another for Sea Trout. But, for general inshore fishing, a med-light action rod (6′ 6″ – 7″ 6″) with a 3000-3500 series reel will land you a plethora of inshore species. For line, go light. I personally run a 10lb braided line, but 10-20lb is pretty common. Finally, a fluorocarbon leader from 12-25lb test would complete the setup.
An example:
7′ Med-Light Action Spinning Rod
3000 Series Reel
10lb Braided Main Line
15lb Fluro Leader
This combo will allow you to cast far and precise while being able to finesse both light and medium weight lures. A well-known fishing guide in Everglades National Park once told me, "Light line, light drag, and light lures is all you need." Since taking that particular advice, I have never looked back.
Lures can be broken down into three types. Topwater, suspending twitch, and soft plastic. Having all three will allow you to target nearly all inshore species of fish, all year round.
Specific Examples:
Suspending twitch: Mirrodine 14MR in a natural color
Topwater: Heddon Super Spook Jr. in bone color
Soft plastic: D.O.A. C.A.L. Shad in Nite Glow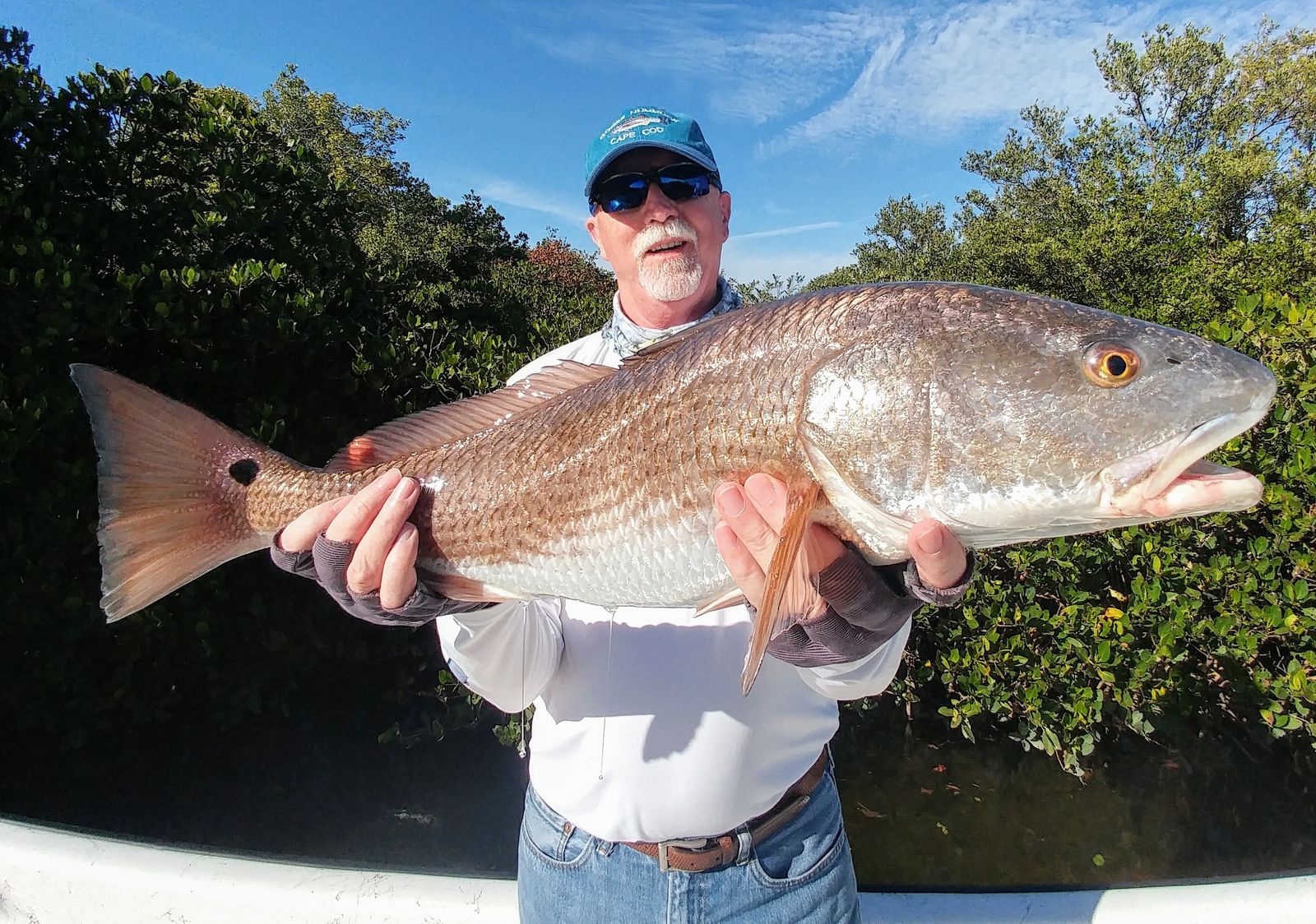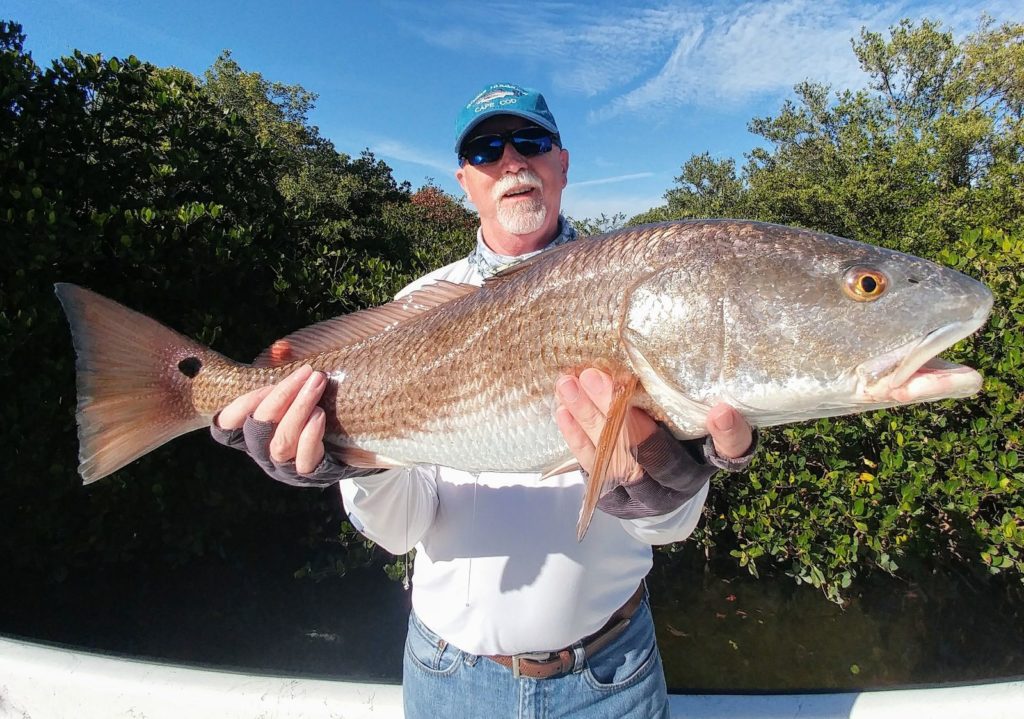 Getting Skinny
Water depth, tides, ecology, and weather will all play a role in determining the exact location in which you want to fish on a given day.  I generally target skinny water area's where some underwater features actually protrude at low tide, leading into 1-3 foot flats. When the tide comes in, start fishing over those areas that were previously exposed. Redfish, for instance, love hitting oyster beds and sand bars that were exposed during the low tide.
Finding Fish
When going in for the first time, or "blind", diversity will be your best friend. What I generally look for is vast grass flat areas that contain oyster beds, mangrove islands, and drop-offs or deepwater pockets. A glance at Google maps satellite view can be the best way to start discovering these types of fishing spots.
From here, work the tides. On at outgoing tide, for instance, I would work deep water channels along the edges of shallower flats where water is rushing through. On the opposite end of the tide, incoming, I go to the skinniest of waters, over grass and oysters, and begin hitting any water that looks like it can be holding fish. I'd stay at the leading edge of this tide all the way until I was back in the backcountry. At which point I'd start working the mangroves.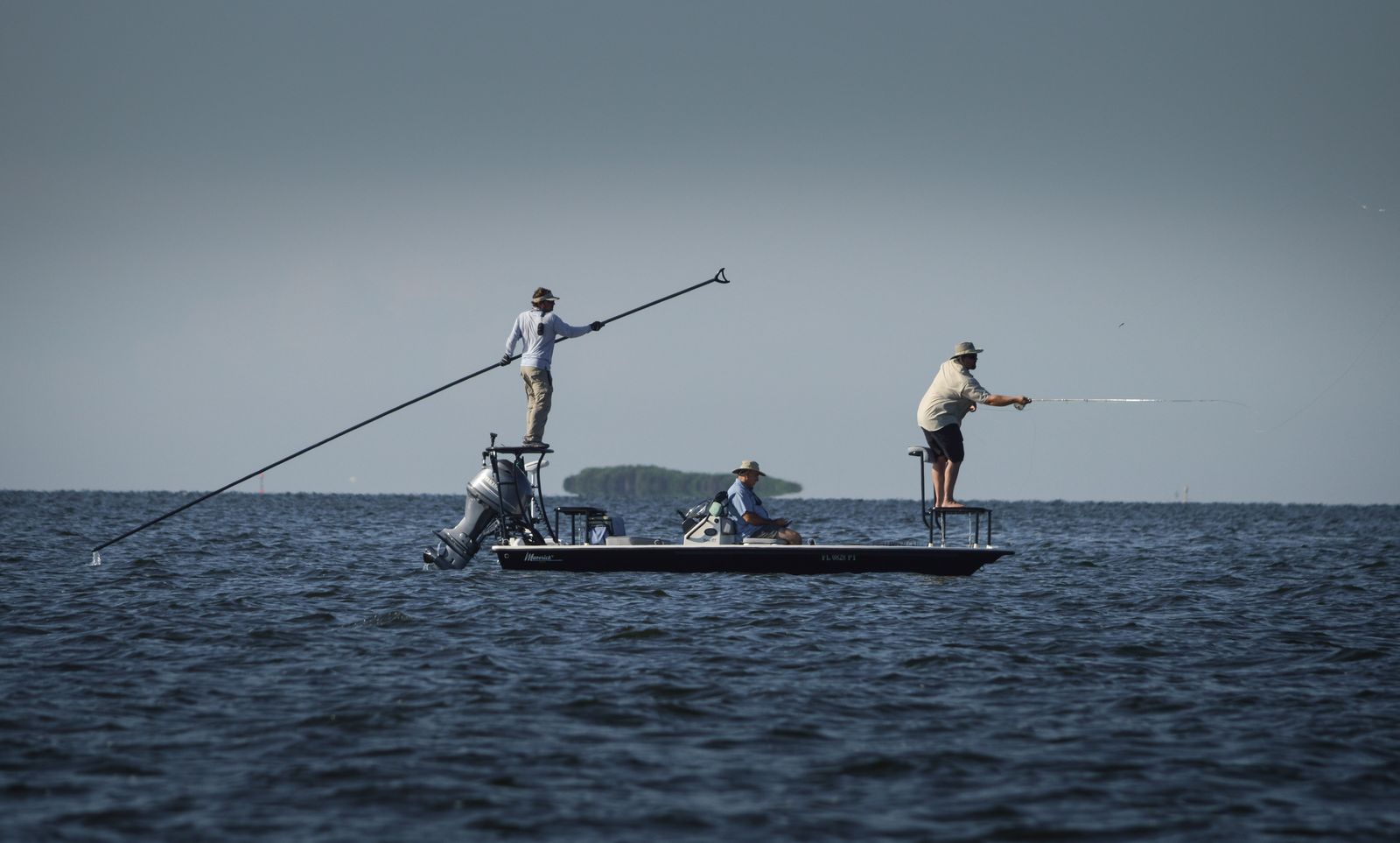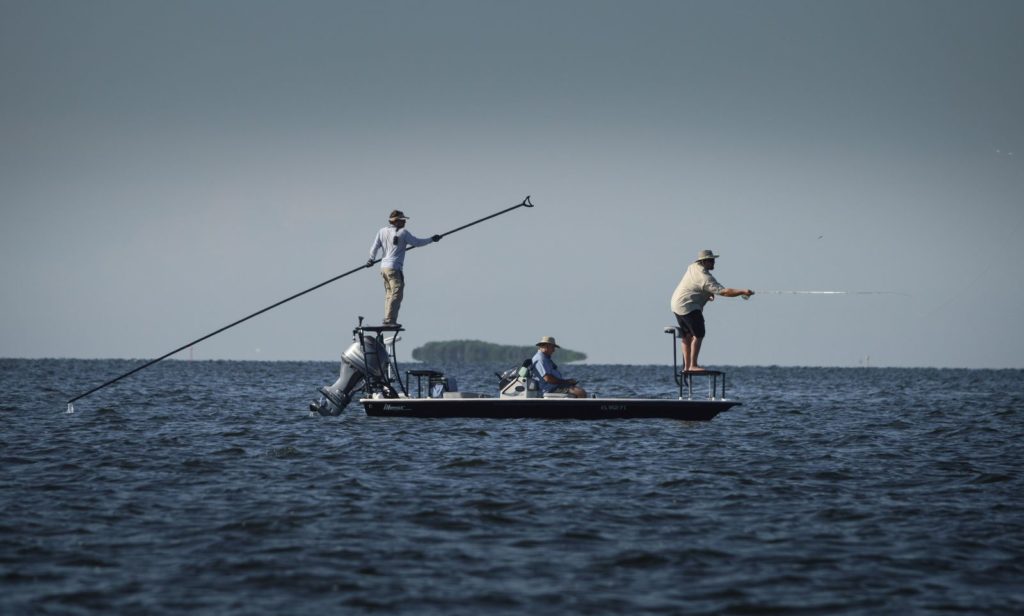 Stealth
How you move, the sounds you make, and even your positioning will all play a role in shallow water areas. Noise transference and shadows affect these areas far greater than that of deeper waters.
CA Richardson once said, "Wind to your back, sun to your back" in reference to poling the flats. This allows for the best visibility for the angler and the easiest boat movement. Another South Florida fisherman spent a day showing me how he would keep the boat where the breeze was breaking up the surface of the water and would cast into the "glassy" (or smooth) looking areas. I watched him Grand Slam that day on a single lure (the 14MR).
Presentation
Presentation of lures is where skill comes into play. If you are new to inshore fishing with these types of lures, there will be a learning curve. The general rule is to "lead the fish". This is a suitable presentation for a cruising fish on the flats that you have sight of. Other times, when blind casting, you will want to work the water column until you figure out where the fish are.
Yet another factor will be the season. In hot weather, you can use much more aggressive retrieves than you would in the winter when everything slows down. And, you will find, that fish will hit the same kind of lure all year, but by simply changing the action you are using you are mimicking whatever the natural bait is in the area at the time. For instance, a paddle tail can be fished like a jig, bounced off the bottom, twitched, fast retrieved, and even drug slowly across the bottom, "bumping" along the way. With that one lure you are mimicking the movement of everything from fast-moving bait, to shrimp, and small crabs.

Seasons
Seasons, again, will dictate the type of bait and presentations you choose to use. But in Crystal River, it will also dictate what is actually biting in the area. Below we will look at what bites best during a given season.
Spring
In the springtime, you are catching species from the tailing end of winter to the ones preparing for a summer take over. These include:
Inshore Grouper
Snapper
Shark
Redfish
Black Drum
Jack Crevalle
Cobia
Pompano
Seatrout
Snook
Tarpon
Tripletail
Summer
Summer brings some o the most aggressive and busiest fishing in the Crystal River area. Targets include:
Spanish Mackerel
Redfish
Limited Black Drum
Jack Crevalle
Shark
Permit
Seatrout
Snook
Tarpon
Snapper
Fall
Fall signals much more temperate weather and again transitions warmer weather species to cooler weather species. These include:
Inshore Grouper
Limited Shark
Snapper
Spanish Mackerel
Redfish
Black Drum
Jack Crevalle
Cobia
Pompano
Snook
Sheepshead
Winter
Crystal river inshore fishing during winter is still hugely active. Some of the best fishing in the state during these months takes place here. targets include:
Snapper
Inshore Grouper
Redfish
Black Drum
Pompano
Sheepshead