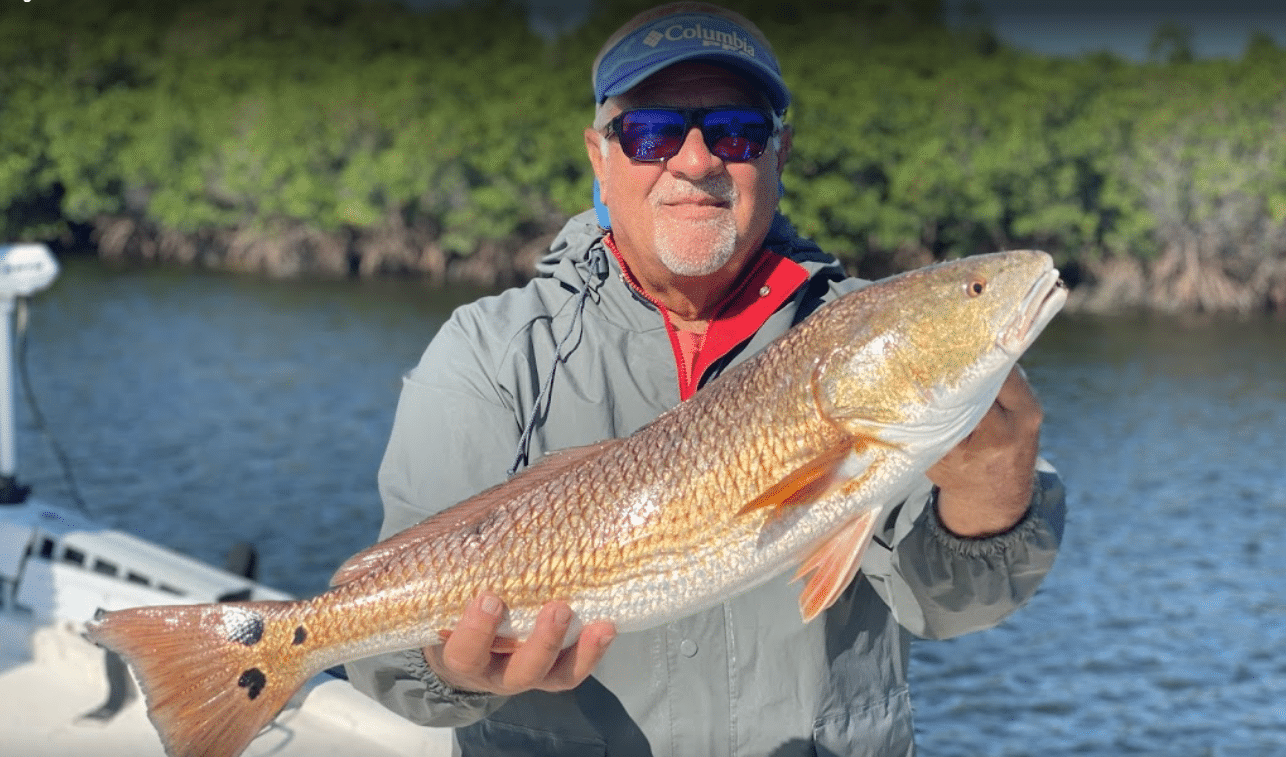 Last Updated on December 23, 2020 by Eric Bonneman
The Redfish is one of the most sought after inshore species. Whether on light tackle or fly gear, flats and backcountry fisherman love sight fishing Red's.
Scientific Name: Sciaenops ocellatus
Other Names:
Spot-tail
Red Bass
Channel Bass
Color: Bronze, gold, silver, red, and can have a single or multiple black spots originating from the tail.
Florida Conventional Tackle Record: 52 lb, 5 oz landed in 1996
Florida Fly Tackle Record: 43 lb landed in 2019
Max-Length: Around 45 inches
Lifespan: 40+ Years
Habitat: Inshore and Offshore, but the majority of their life is spent inshore.
Migration: Non-Migratory (will travel at times)
Spawn: Fall
Diet: 
Crabs
Shrimp
White Bait Species
Mullet
Pinfish
Mollusks
Croaker
Continue
See Other Fish We Catch
Explore More Quick Facts
Fish With Us Learn More