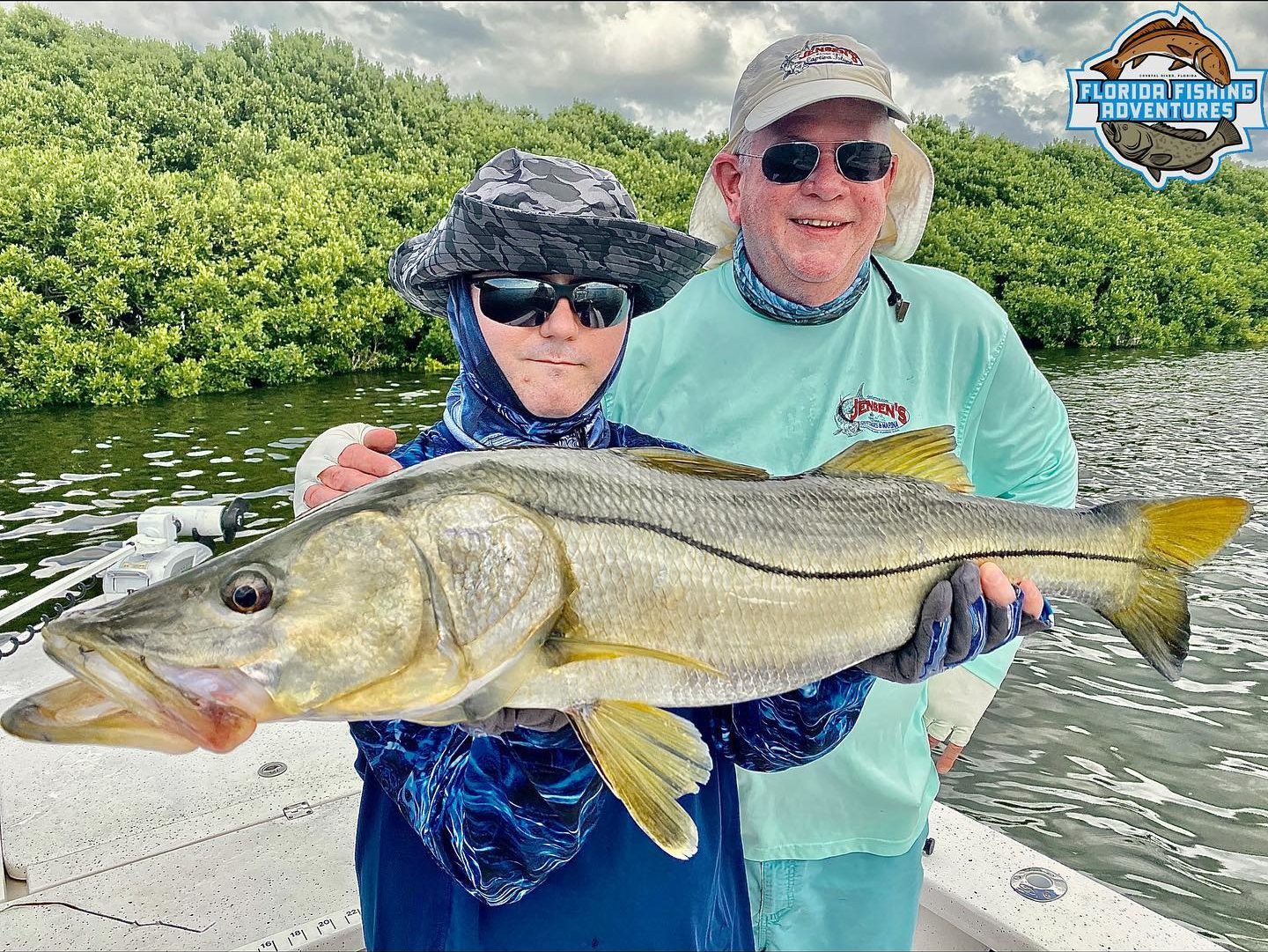 Last Updated on November 18, 2022 by Eric Bonneman
Crystal River, Florida, is world-renowned for its year-round fishing opportunities. The crystal-clear waters and diverse wildlife make it a popular destination for anglers of all levels. Inshore shallow-water fishing is prevalent in the winter when the big tides create ideal conditions for catching redfish, trout, and other game fish. Whether you're a beginner or a seasoned pro, Crystal River offers something for everyone. So come on and experience some of the best fishing in the world!
Crystal River Fishing
Looking to wet a line and haul in a big one? Then you need to head on down to Crystal River in Florida! This area is renowned for its excellent inshore fishing, and anglers from all over the country come here searching for redfish, trout, flounder, and other species. Whether you're an experienced fisherman or just getting started, you will have a great time on the water here. And when it comes to Florida fishing, there's nowhere quite like Citrus County.

Backcountry Adventure
The Nature Coast of Florida is a fisherman's dream come true. The shallow-water habitats are teeming with loads of popular fish species. Inshore fishing focuses on certain fish species that live in shallow-water ecosystems. Most inshore fishing occurs in less than 8 to 10 feet deep water, and it takes place within a few miles of the coast. Crystal River's unique geology creates shallow water for miles off shore.
This is ideal for fishing because it provides access to backcountry fishing locations around the mangrove forests. In the winter, the tide goes out and turns into a negative tide in some areas. This creates pockets of water where fish get trapped. These fishing pockets are located deep in the backcountry, and they are filled with fish that are seeking warm waters. Thanks to the Nature Coast of Florida, fishermen have access to everything they need to enjoy a successful day of fishing.

Extreme Shallow Water Fishing
Any fisherman worth his salt knows that the tides play a crucial role in where fish can be found at any given time. Here in Crystal River, our fishing is entirely dependent on the tides. In winter, the tides can get so shallow that most boats can't get back into the creeks where the fish love to be. But we're lucky enough to have the Cottonmouth Mud Boat. Here at Florida Fishing Adventures, we are well-equipped to handle this extreme shallow-water fishing.
Once the tides get so low, the fish can't go anywhere, and for us, it's like fishing in a barrel. And with prime game fish to target like redfish, spotted seatrout, black drum, flounder, snook, and more, it's no surprise Crystal River is the perfect location for your wintertime fishing vacation. So if you're looking for some excellent winter fishing, don't forget to check the tides – and come see us in Crystal River. Book your trip today with Florida Fishing Adventures!