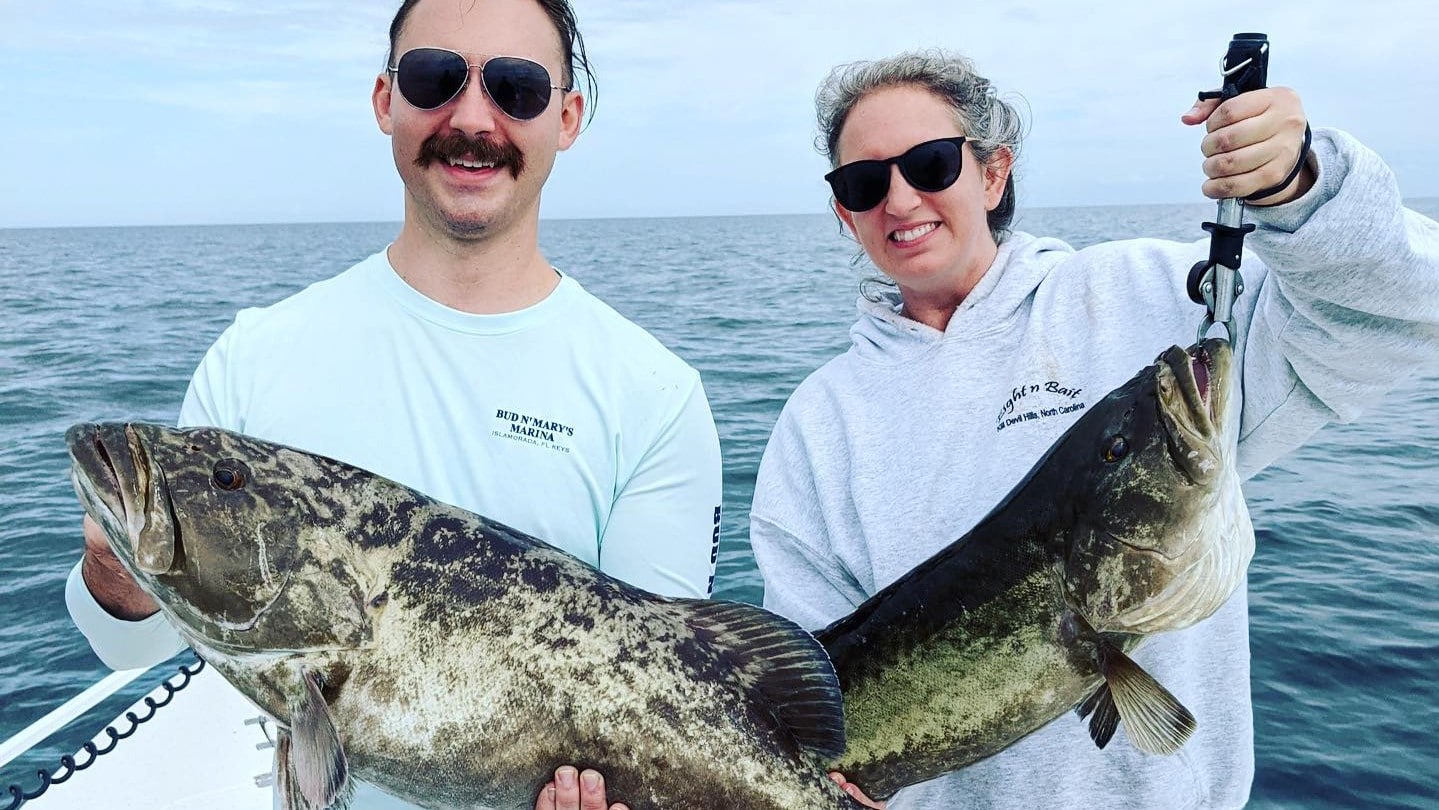 Last Updated on November 9, 2022 by Eric Bonneman
Crystal River, FL, is well-known for its red fishing in the fall. The waters are teaming with oversized Reds, making this an ideal spot to fish in the Fall. However, plenty of other options are available if you're looking to mix things up and target a different species. One of these other fall species can offer a unique experience: shallow water grouper.
Fall Fishing In Crystal River
As the weather cools down and the leaves start to change color, many people switch gears for fall fishing. And for a good reason – fall is an excellent time to catch various fish species in Florida. One of the most popular fish to target during the fall is redfish. The spawning season for redfish runs from August to December, and during this time, they can be found in abundance in inshore waterways like passes, inlets, and lagoon estuaries.

The redfish spawn is an excellent time to fish, as they are actively feeding and putting up a good fight. Plus, they taste great! Now we know that redfish is one of, if not the most popular coastal fish species in Florida, but are there other great fish out there? What are they? Have you heard of shallow water grouper fishing for gag grouper?
Shallow Water Grouper Fishing in Crystal River
If you know anything about fishing, you're thinking of long days bottom-trolling in the deep sea when you hear "grouper." Well, in Crystal River, that is not the case. Here there is unique geography with shallow waters going miles offshore. These far-extending shallow waters bring in more nearshore species inshore than you might think. One of those species is the gag grouper, otherwise dubbed the "shallow water grouper" to those in Crystal River.

Crystal River is home to some fantastic bottom habitats for gag grouper, providing them with plenty of places to hide and ambush their prey. These hard-pulling fish can be found in anywhere from 8 feet to 35 feet of water, making our fishery very special. Bottom fishing with live and cut bait is a great way to target these grouper, or you can try trolling shallow diving plugs or casting plugs at shallow rocks. When caught, these fish put up a huge fight, so be prepared for an exciting battle when you hook one! We are targeting rocks, ledges, springs, holes, and any structure that will hold fish to give you the best chance of success.
Get on the Water
Crystal River, Florida, is one of the best places in the country to go fishing. With over 20 years of experience fishing the waters of Crystal River, Ozello, and Homosassa, Captain Louie Argiro knows where to find the best catches. Whether you want to catch some of Florida's prime gamefish or bring in a shallow-water grouper, Captain Louie is your man. So whether you're looking to land a trophy catch or enjoy the outdoors, book a trip with Captain Louie today and let him show you what Crystal River fishing is all about.