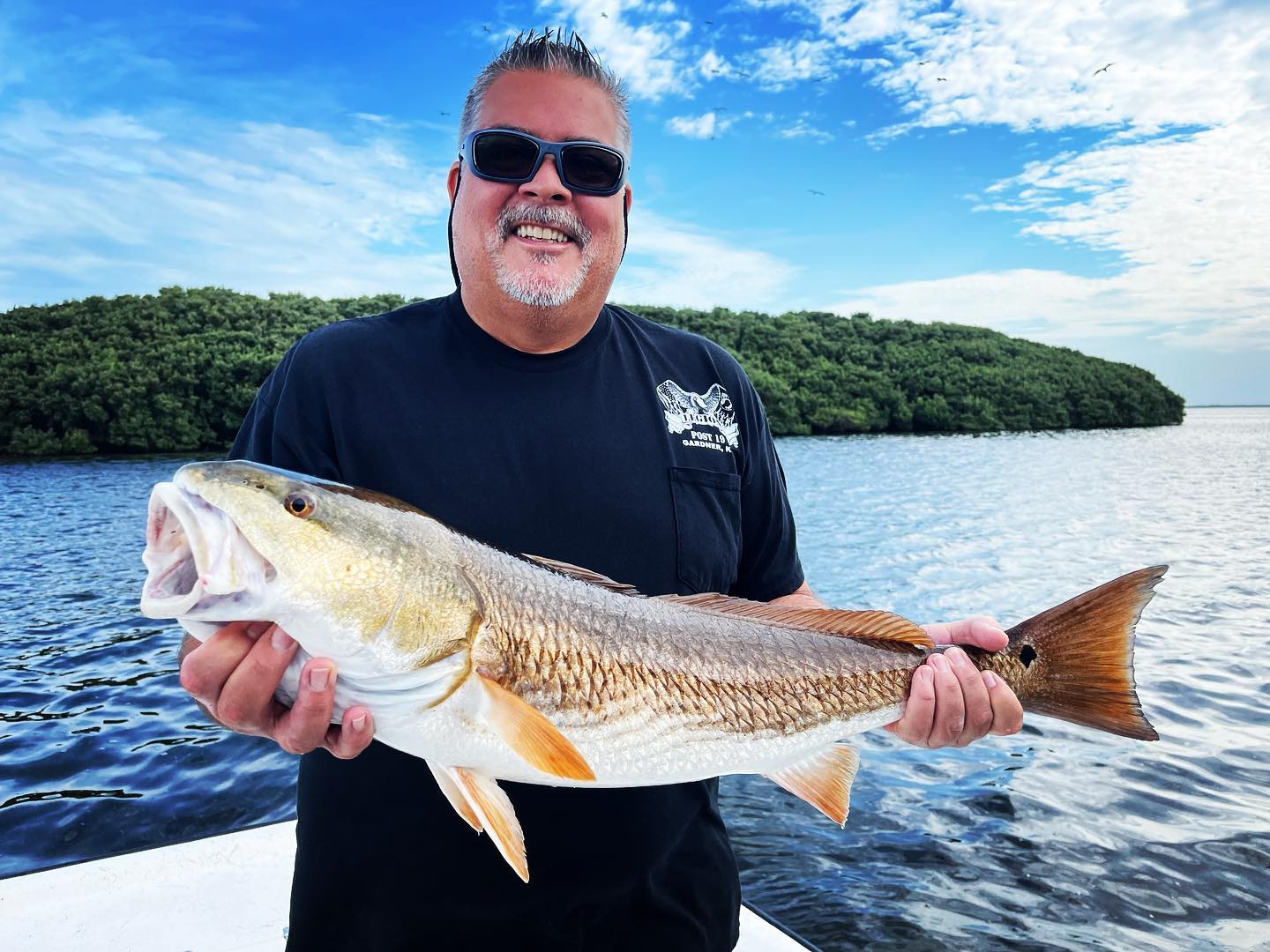 Last Updated on December 28, 2021 by Eric Bonneman
Getting excited and geared up for the 2022 fishing charter season in Crystal River, we have put together this article to detail what to expect and when for the inshore fishery.

Crystal River Inshore Ecology
Understanding the ecosystem inside of the Crystal River inshore fishery is the first step in understanding what makes this a year-round, and exciting, place to fish for 2022.
Resulting from the perfect combination of tide, terrain, and temps, Crystal River's inshore fishery is part of a much larger estuary system. The estuary system is where freshwater meets salt. This combination is created by coastal rivers and the freshwater springs that feed them meet with the waters from the Gulf of Mexico.
What you wind up with is salt marsh, backcountry mangrove systems, and coastal flats (areas of expansive seagrass) combining to create the perfect ecosystem to nurture and protect coastal life.

Top Backcountry Species
When in the backcountry, most of Florida's most popular inshore species will be found here – nearly all year. The only thing that really makes them migrate to different areas of the system are water temps and food supplies. These are seasonal changes that change where and how fish are fished.
The top species in the Crystal River backcountry for 2022 are:
Snook
Redfish
Seatrout
Black Drum
Sheepshead
Juvenile Tarpon

Flats Fishing
Out on the flats, especially between spring and fall, you will find a plethora of species to go after. It is just the coldest winter months where these species will either migrate away or move into the backwater systems looking for spring-controlled water temps.
The grass flats are a place where everything from the top 4 (snook, redfish, tarpon, and seatrout can be found), to a decent mix of seasonal species. You may come across black drum out here, as well as cobia. Alongside, snapper and grouper will occasionally make apperarances.
As you hit the slightly deeper edges of the flats, you can find species such as Spanish mackerel, sharks, migratory tarpon, tripletail, and seasonal pompano.

Shallow Water Grouper
Shallow water grouper is a relative term, these are areas of water from around 8 to 30 feet deep. Located in the various underwater rock piles along Crystal Rivers coastal fishery, gag grouper lie in wait. This area is world-renowned for its shallow-water grouper, and it is more common than not for our guests to hit bag limits of quality grouper. Snapper are fairly common out here as well.
Alongside, you may find redfish and snook out here, with a few surprise guests that can include kingfish, hogfish, big cobia, other grouper species, and more.

Tarpon Season
Even though Crystal River is home to a population of resident, juvenile tarpon – "Tarpon Season" is based around the annual migration that comes through Crystal River each summer. If 2022 is like other years, these tarpon can show up as early as April and stick around until the fall. The core of the season, and busiest time of year for tarpon fishing, is May through July. This is considered peak tarpon fishing time as they will enter the fishery in groups by the dozen to the hundreds. These are larger adult tarpon that average between 50 and 200lbs.

Scalloping
This is another huge season in Crystal River, scalloping season. Crystal River, thanks to its expansive and healthy seagrass beds, is home to a healthy population of bay scallops. Clients can snorkel around in shallow water picking these guys up from the bottom, and it is family-friendly. Those points combine to make this one of the most popular summertime trips for families.
For 2022 the scallop season is set for July 1 through Sept. 24th.
One of the coolest things you can do, though, is to scallop and fish on the same day. This is the ultimate way to experience Crystal River and fill a cooler of amazing seafood – if so inclined.

Book A Fishing Trip In Crystal River
Florida Fishing Adventures is your go-to local pro when looking to fish Crystal River. We have openings for 2022, but they do fill fast as the most popular dates approach. To start planning for 2022 we have created a list of links to get you started.
See All Crystal River Charter Types