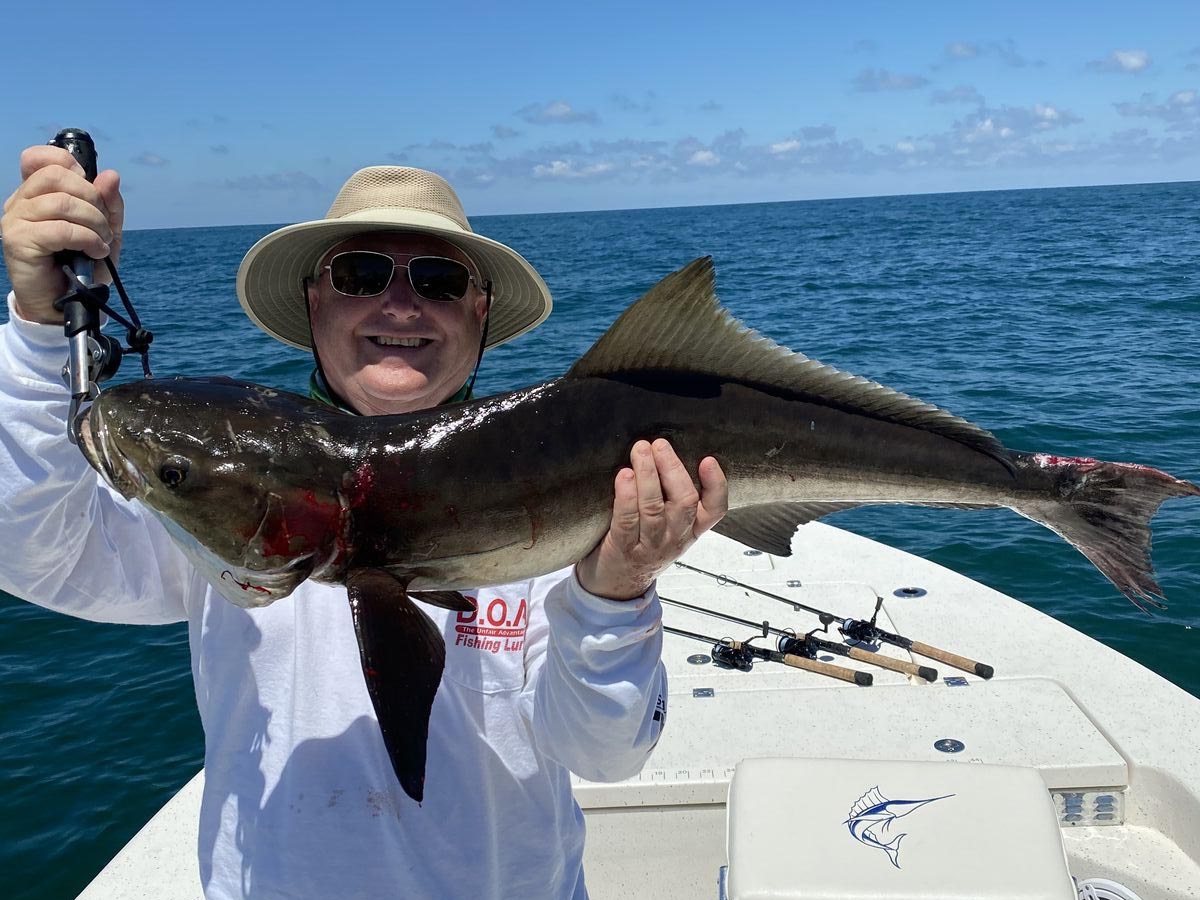 Last Updated on April 4, 2022 by Eric Bonneman
If you're looking for an epic fishing adventure, look no further than Crystal River, Florida!  Although the area is home to many species, one of the most popular targets is cobia, well-reputed as one of the most challenging and rewarding fish to catch.
Cobia are attracted to the area by the abundance of food and warm water throughout the year, making it an excellent destination for anglers year-round.  So pack your rods and get ready to experience some of the best fishing of your life!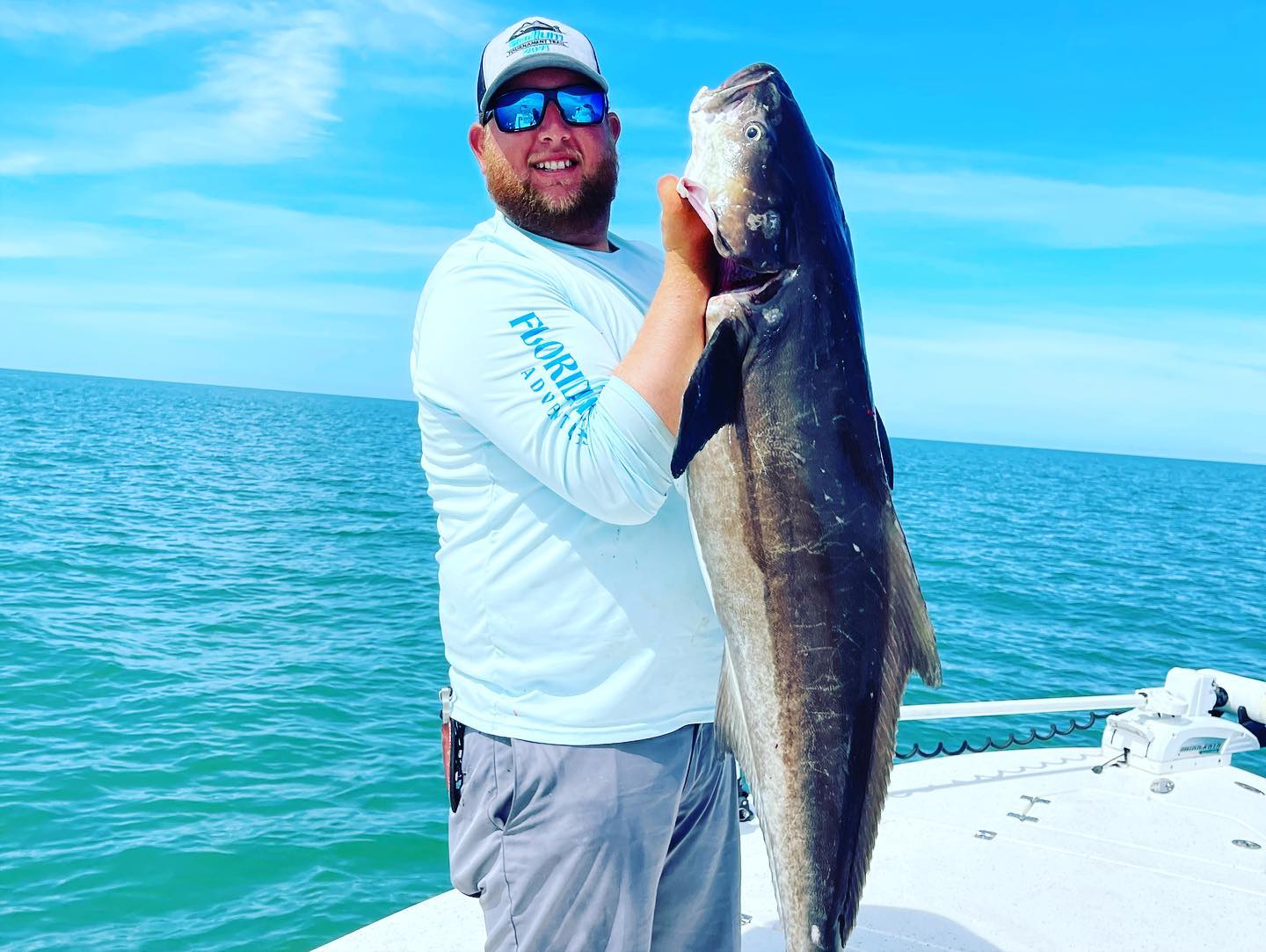 Crystal River, known as the Gem of the Nature Coast, is the perfect destination for cobia fishing enthusiasts for several reasons. This part of the west coast of Florida is an excellent habitat for cobia, filled with great places for cobia to live.  Cobia love structure and Crystal River is loaded with plenty of reefs, shell bars, wrecks, and channel markers, all well suited for cobia to lie in wait to ambush prey.  
Additionally, Cobia are a migratory species, meaning they travel north in the spring and south in the fall along the coast, so they are always present in Crystal River waters.  Their regular movements through our area mean that they make a great target for anglers almost every season.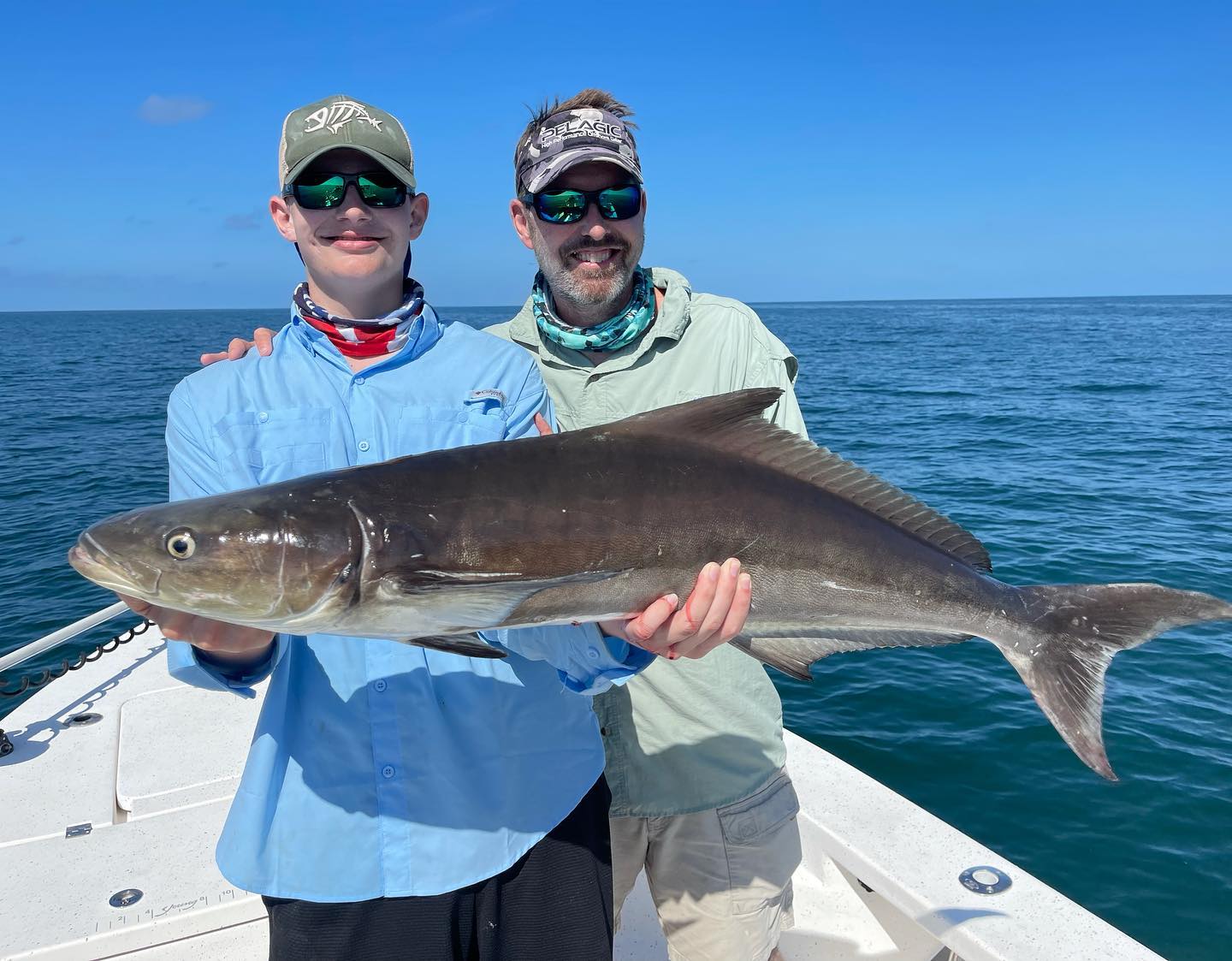 In addition, Florida is known for its ideal weather, and Crystal River is no exception.  Visitors can expect plenty of sun and near-perfect conditions, almost always providing anglers with virtually unlimited time on the water to catch loads of fish.
Anglers can choose from many different methods to catch cobia in Crystal River.  Using spinning rod and reel combos or flyfishing gear are two of the most popular setups for targeting Ling (Cobia)  in our area. However, one of the most exciting ways to catch cobia is sight fishing providing fishermen with a "thrill of the hunt" experience second to none.  
Artificial lures are extremely effective, while some of the most common bait options are whitebait, pinfish, eels, and pigfish.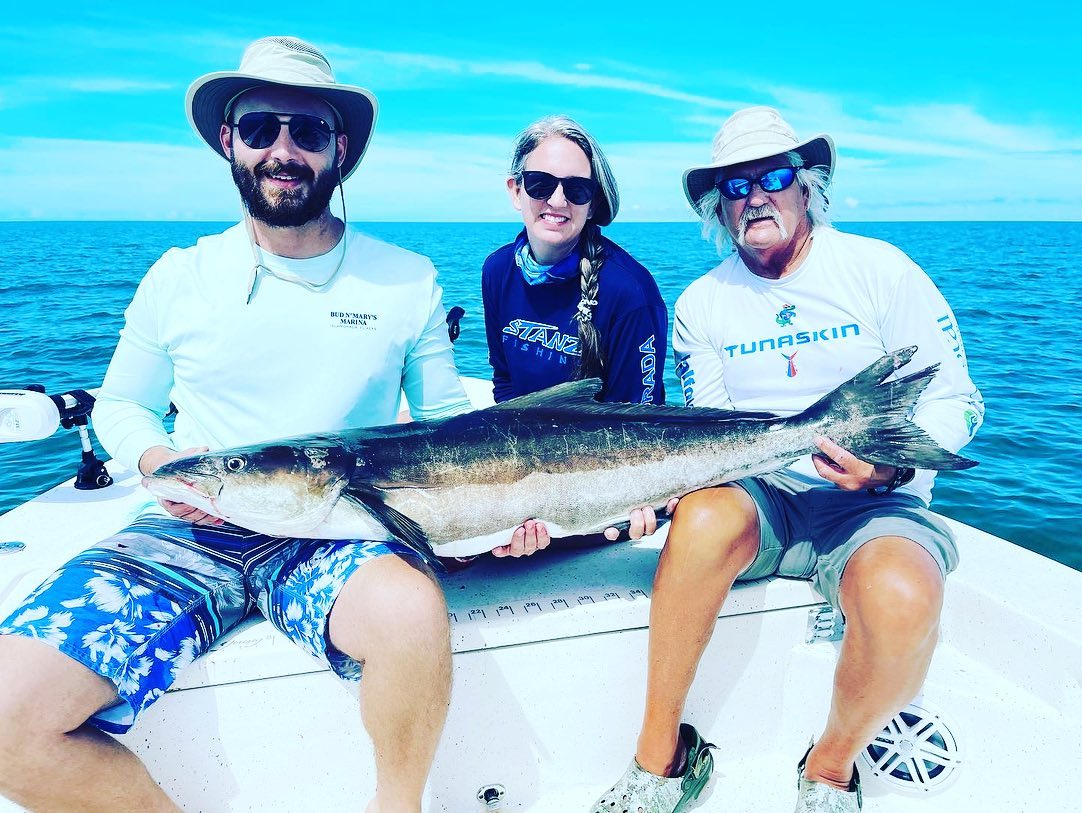 Get in on the Action: Crystal River Cobia Fishing
Come experience some of the best fishing in Florida!
Our crystal clear waters are home to some of the biggest and most aggressive cobia you will ever encounter. These fish are always ready for battle, putting up one heck of a fight.
See why Crystal River is known as the Cobia Capital of the World. Whether you're new to cobia fishing or a seasoned veteran, Crystal River is the place to be for an adventure that's sure to leave you hooked!