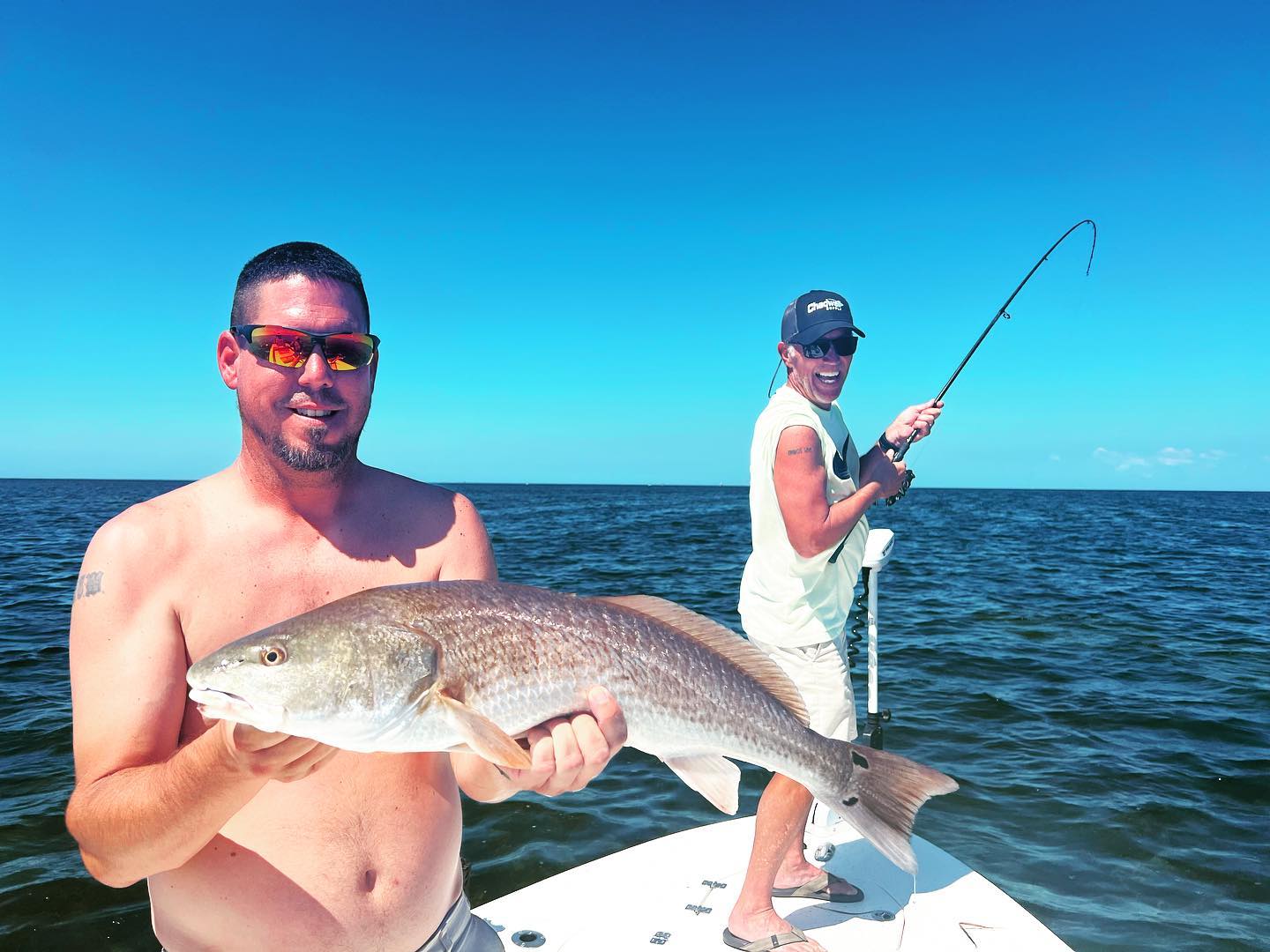 Last Updated on May 1, 2023 by Eric Bonneman
Picture yourself in the idyllic setting of Crystal River, Florida, where the sun shines brightly, casting a shimmering reflection on the water. It's May 2023, and the diverse fishery comes alive, teeming with game fish species just waiting to be caught. Let's delve deeper into the exhilarating world of Crystal River fishing and discover which fish species are biting during this time. Prepare for an engaging and immersive experience as we explore the unique aspects of this fishing paradise.
A Mosaic of Inshore Fishing Opportunities
As the warm May weather takes hold, the inshore flats and backcountry mazes of Crystal River become a playground for anglers and fish alike. Let's explore the species that are thriving during this time:
Redfish Rumble: Picture stalking the shallow waters in search of the perfect redfish spot. As you glide through mangroves, oyster bars, and grass flats, you'll feel the anticipation build. The excitement peaks when you finally spot that perfect redfish tailing in the shallows, and your heart races as you make your cast.
Sea Trout Spectacle: As the speckled trout season reaches its zenith, you'll be immersed in a world where these elusive fish roam the inshore flats. Envision yourself skillfully casting your lure into grassy pockets or near structure, and as the sea trout takes your bait, you'll experience the adrenaline rush of a lifetime.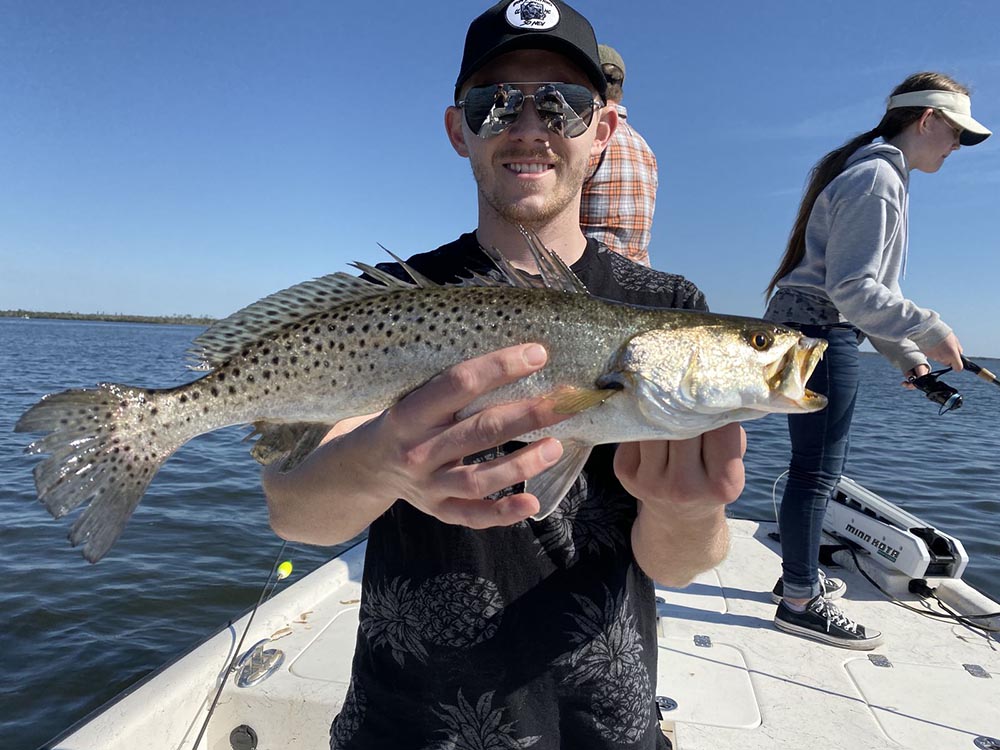 The Snook Saga: May brings warmer water temperatures, awakening the snook from their winter slumber. Imagine navigating through the intricate mangroves and inlets of Crystal River, your eyes scanning for the perfect snook hideout. With every successful cast and catch, you'll feel a sense of accomplishment and adventure.
Flounder Frenzy: As ambush predators, flounder camouflage themselves on sandy bottoms, waiting for unsuspecting prey. The thrill of the hunt will consume you as you search for these elusive fish near structure and grass beds. As you tempt a flounder with live bait, you'll relish the feeling of excitement as you hook and land this unique species.
The Tarpon Treasure Hunt: The beginning of May marks the arrival of the legendary tarpon migration along Florida's west coast. In pursuit of these acrobatic giants, you'll find yourself mesmerized by the sight of tarpon rolling near the river mouth or in the backcountry. As you hook your first tarpon, prepare for an epic battle that will leave you with unforgettable memories.
Beyond the Big Five: Crystal River's Diverse Ecosystem
Aside from the main species, Crystal River's ecosystem supports an array of other fish during May, such as black drum, mangrove snapper, sheepshead, and Spanish mackerel. Each encounter adds depth to your fishing adventure, offering you a unique story to share when you return home.

Fish With Us!
May 2023 in Crystal River promises an in-depth, engaging, and diverse fishing experience for anglers of all skill levels. To fully immerse yourself in this fishing paradise and increase your chances of success, consider a trip with Florida Fishing Adventures. With Captain Louie Argiro and his team's expert guidance, you'll unlock the hidden wonders of Crystal River's inshore flats and backcountry waters, creating unforgettable memories that will last a lifetime; book your trip today!