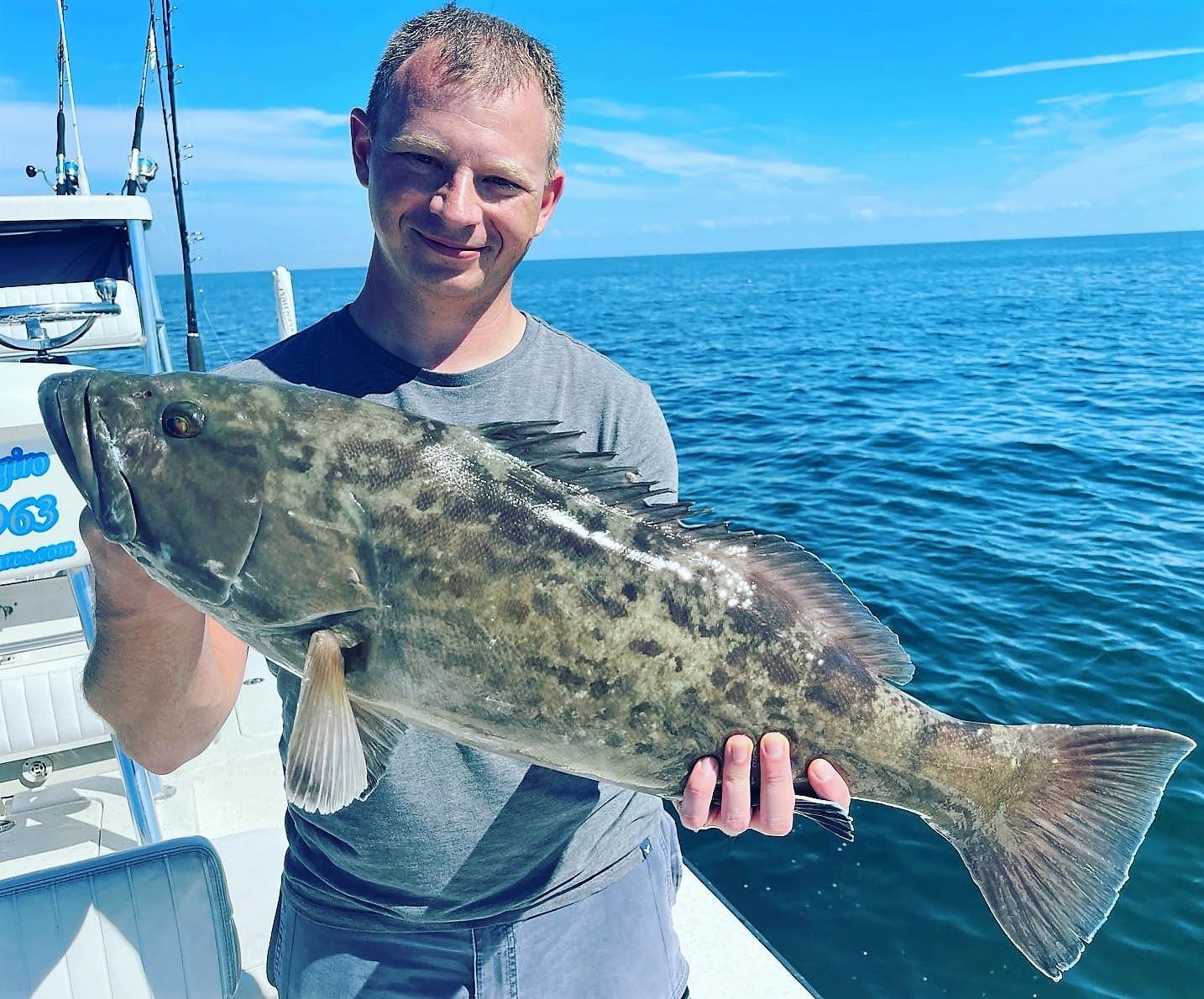 Last Updated on March 31, 2023 by Eric Bonneman
Nestled along Florida's Nature Coast, Citrus County boasts an array of incredible inshore fishing destinations that are sure to captivate anglers of all skill levels. From the crystal-clear waters of Crystal River to the intricate maze of channels in Ozello and the wild beauty of Homosassa, there's something for everyone in this angler's paradise. Let's explore the unique fishing opportunities in these top Citrus County destinations and the incredible fish species you can reel in.
Crystal River: A Fishing Gem
Crystal River, renowned for its crystal-clear waters and lush surroundings, offers anglers a serene setting for inshore fishing. The river's estuaries and backwaters teem with a variety of fish species, making it an exciting spot for light tackle enthusiasts.
Notable catches in the Crystal River area include redfish, snook, and speckled trout. However, the true standout is the shallow-water grouper, a prized catch typically found in deeper waters. With the right techniques and local knowledge, you can experience the thrill of reeling in these heavyweight fish in just a few feet of water.

Ozello: A Fisherman's Maze
The Ozello community is located on a series of islands connected by winding channels and surrounded by a labyrinth of mangrove-lined waterways. These productive fishing grounds are home to a diverse array of fish species that thrive in the area's sheltered waters.
Anglers in Ozello can expect to catch redfish, snook, and trout, as well as black drum and sheepshead. The shallow flats, oyster bars, and grass beds offer prime spots to target fish. The complexity of Ozello's waterways may seem daunting, but the challenge adds to the thrill of reeling in a trophy catch.
Homosassa: A Wild Retreat
With its unspoiled landscapes and pristine waters, Homosassa offers a unique fishing experience that takes you back to the essence of Florida's natural beauty. This historic fishing village is surrounded by lush marshes and seagrass flats teeming with fish.
Homosassa's inshore waters are home to tarpon, snook, redfish, and speckled trout, among others. The area is particularly renowned for its world-class tarpon fishing opportunities during the annual migration. Anglers from all around flock to Homosassa in pursuit of these silver giants, making it a must-visit destination for any serious fisherman.

Fish With Us!
In Citrus County, Florida Fishing Adventures offers all-inclusive vacation packages perfect for anglers seeking the ultimate fishing experience. These packages cover everything you need for an unforgettable adventure, from lodging to fishing in Crystal River, Ozello, and Homosassa.
With Florida Fishing Adventures, you'll have the opportunity to explore diverse inshore fishing opportunities, including targeting shallow water grouper, navigating the maze-like channels of Ozello, and chasing trophy tarpon in Homosassa. Beyond fishing, our packages also allow you to immerse yourself in the natural beauty and wildlife of Citrus County, with activities such as scalloping, dolphin watching, and more.
The Client Condo offered by Florida Fishing Adventures is an all-inclusive stay hosted by Captain Louie, who can reserve and recommend local dining options and activities. If you're looking to share a meal and listen to the captain's expert tips and fishing tales, you can do that too! No matter the time of year or your interests, there is something for everyone in Crystal River, Ozello, and Homosassa. Make the most of your next Florida fishing trip; book your adventure with Florida Fishing Adventures today!