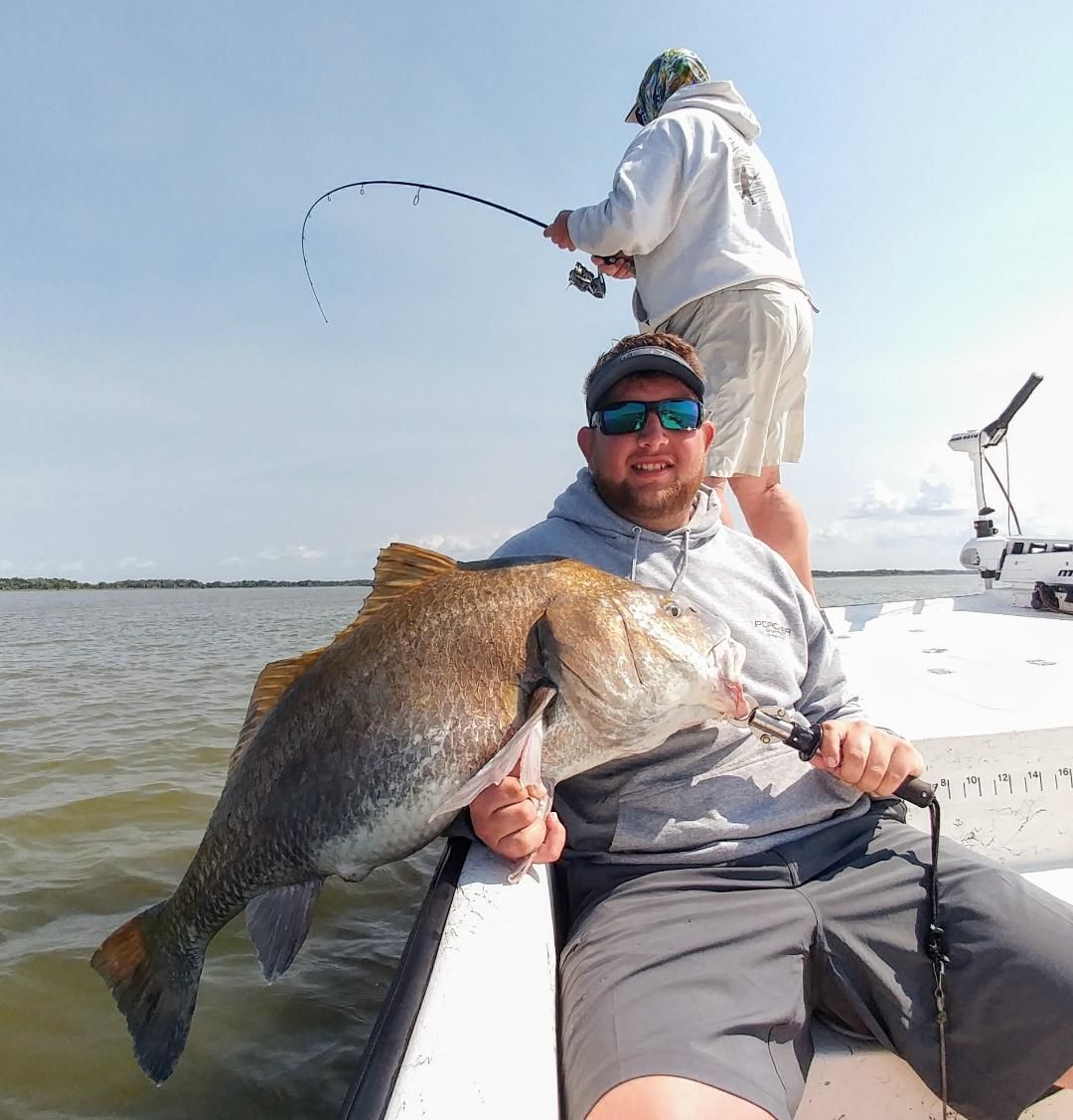 Last Updated on February 24, 2023 by Eric Bonneman
Crystal River, Florida, is a prime fishing destination with various species to catch and beautiful scenery to enjoy. Whether you are an experienced angler or a novice looking to try fishing, having a good fishing guide can make all the difference in the success of your fishing trip. We will provide information on fishing in Crystal River, with tips and tricks for catching the most popular species in the area.
Fishing in Crystal River
Crystal River is home to many species of fish that are popular among anglers. Redfish, sea trout, tarpon, tripletail, cobia, and sheepshead are just a few species you can expect to catch in this area. The best times to fish in Crystal River are spring and fall, when the weather is cooler and the fish are more active. However, fishing is possible year-round in this area. To increase your chances of catching fish, it is recommended to use live bait or lures that mimic the local baitfish.

Inshore Flats Fishing
Inshore flats fishing is one of the most popular types in Crystal River. This type of fishing involves navigating the shallow, calm waters of the flats and backcountry mazes, where species like redfish, trout, and black drum can be caught. Fishing in the coastal flats requires patience and the ability to spot fish in the clear water. A professional fishing guide can help you navigate the area and increase your chances of catching fish.
Grouper Fishing
Crystal River is also known for its gag grouper, which can be found year-round. Grouper fishing in Crystal River is typically done by bottom fishing with live bait, and the best time to fish for grouper is during the cooler months. Grouper tend to hide and ambush their prey, so it's essential to fish near the rocky structures that they inhabit.

Other Types of Fishing
In addition to inshore flats fishing and grouper fishing, many other types of fishing charters are available in Crystal River. Fly fishing, extreme shallow fishing, tarpon fishing, kayak fishing, fishing and scalloping, and shark fishing are just a few options. Each charter is designed to meet the needs of different anglers, and a good fishing guide can help you choose the right charter for your skill level and interests.
Fish With Us!
Crystal River, Florida, offers some of the best fishing experiences in the state, with a diverse range of fish species and beautiful scenery to enjoy. Whether you're a seasoned angler or new to fishing, having a professional guide can make all the difference in your success on the water. If you're planning a trip to Crystal River and want to experience the best fishing the area offers, look no further than Florida Fishing Adventures. With their local knowledge and years of experience, Captain Louie Argiro and his team can help you navigate the area, provide the right equipment, and catch the most sought-after fish. By fishing with Florida Fishing Adventures, you can rest assured that you'll have a memorable and successful fishing trip in Crystal River. Don't hesitate to book your trip today!