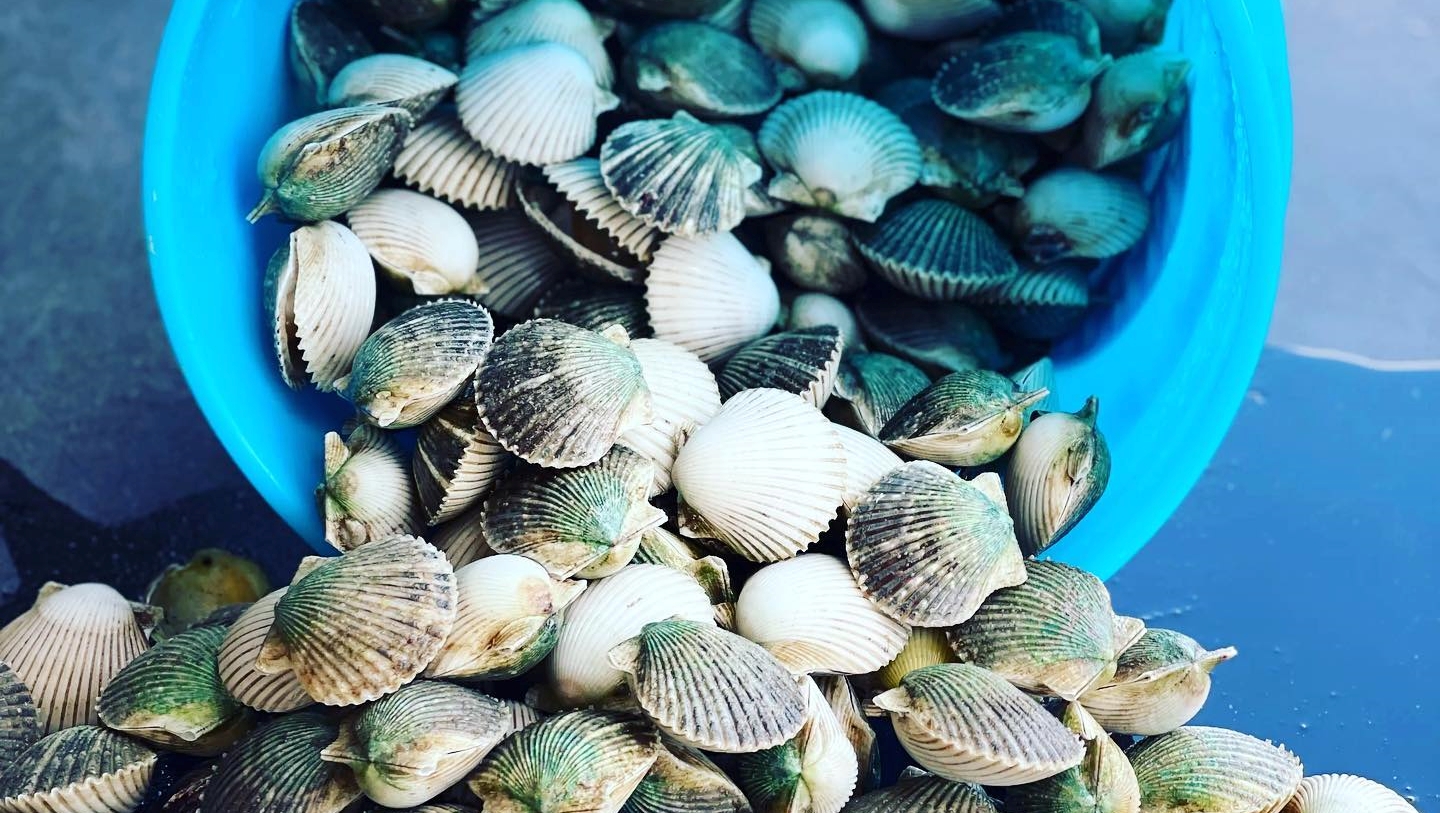 Last Updated on July 11, 2022 by Eric Bonneman
Scalloping is a great activity for the whole family, and there's no better place to do it than in Crystal River, Florida. Here are a few tips to help you plan the perfect scalloping boat experience.
Rent A Boat or Hire A Guide?
There are a couple good reasons why hiring a scalloping charter boat with a guide is better than renting a boat:
The charter boat will have all the necessary gear for scalloping, including nets, gloves, and storage containers.
The charter boat captain will be an experienced scalloper who knows where to find the best scallops and how to navigate the waters safely.
So hiring a charter boat is definitely the way to go if you're looking for a successful and enjoyable scalloping trip.

Chartering A Scalloping Boat
Scalloping in Crystal River, Florida, is a must-do activity when you're in town. And what better way to do it than with a fishing guide?
Here's what you can expect when you book a scalloping charter with a guide. First, you'll get to experience the beautiful waters of Crystal River. The views are breathtaking, and the scalloping is incredible. You'll also get to learn all about the local marine life from your knowledgeable guide. Plus, they'll teach you how to properly collect and clean your scallops so you can enjoy them for dinner.
So, if you're looking for an amazing experience, be sure to book a scalloping charter in Crystal River, Florida.
Scalloping season is very popular, and charter boat spots go fast – be sure to book your boat early.
Make sure to pack all the essentials: sunscreen, hats, snacks, and drinks.
What To Expect
In the shallow waters off of Crystal River, Florida, scallops are gathered by hand. The process is relatively simple: a swimmer enters the water and begins to search for scallops with snorkel gear. Once a scallop is found, the swimmer carefully collects it and puts it into a mesh bag.
How Does It Work?
Scallops are a great way to get the entire family involved in the action. The idea of the harvest is to scan the tops and bottoms of many of the grasses on the targeted flats in search of the traditional "Shell Gas Station" shell. They are normally found in water ranging from 2-7 feet, making them easy to spot.
The first thing you may notice when you spot your scallop is that they are loaded with blue eyes. You'll then notice that the Scallop has 2 different colored sides to their shell. The white side is normally blending in with the white sand on the bottom and the brown portion of their shell does a great job of blending in with most grasses. When you find a scallop, simply scoop it up and put it in your bag.
Once you find one, there could be as many as 30 more all around the same general area. But they're not always easy to spot. They're usually camouflaged pretty well against the ocean floor. And they're masters of evasion. If they sense you coming, they'll jet off in a cloud of sand.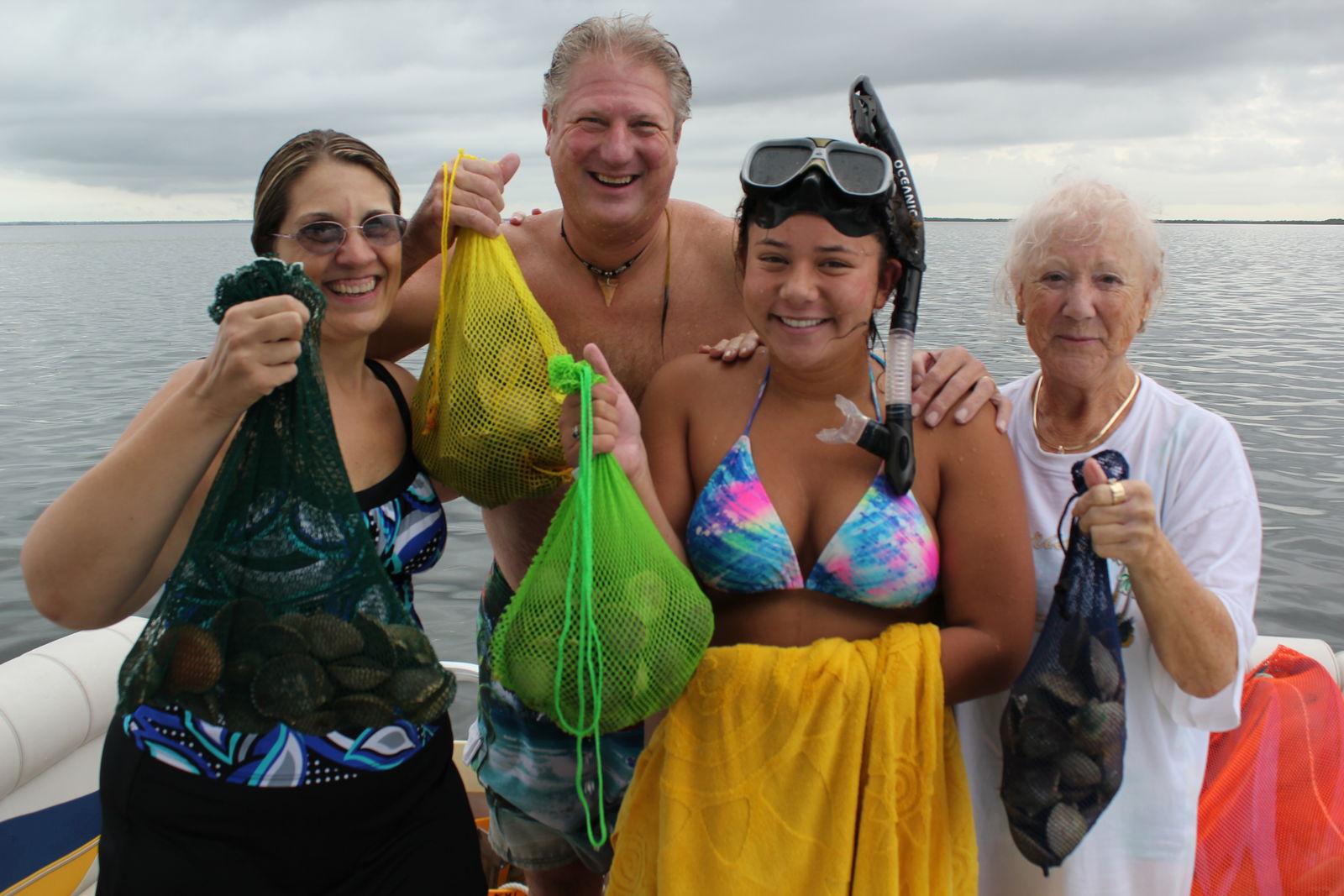 Scallops are delicious and make for a great meal whether you pan-fry them, bake them, or grill them. So if you ever have the opportunity to go scalloping, definitely give it a try. It's a lot of fun, and you might just end up with a delicious dinner too.
Book A Trip
Florida Fishing Adventures is the premiere scalloping guide in Crystal River and can ensure that you have a great experience. Our expertise and knowledge of the area means that we can take you to the best spots for scalloping. We also have all the gear you need, so you can just focus on having fun.
Book with us today, and we'll make sure you have a blast scalloping! Scalloping is a great activity for the whole family, so bring everyone along! We guarantee you'll have a great time with Florida Fishing Adventures.