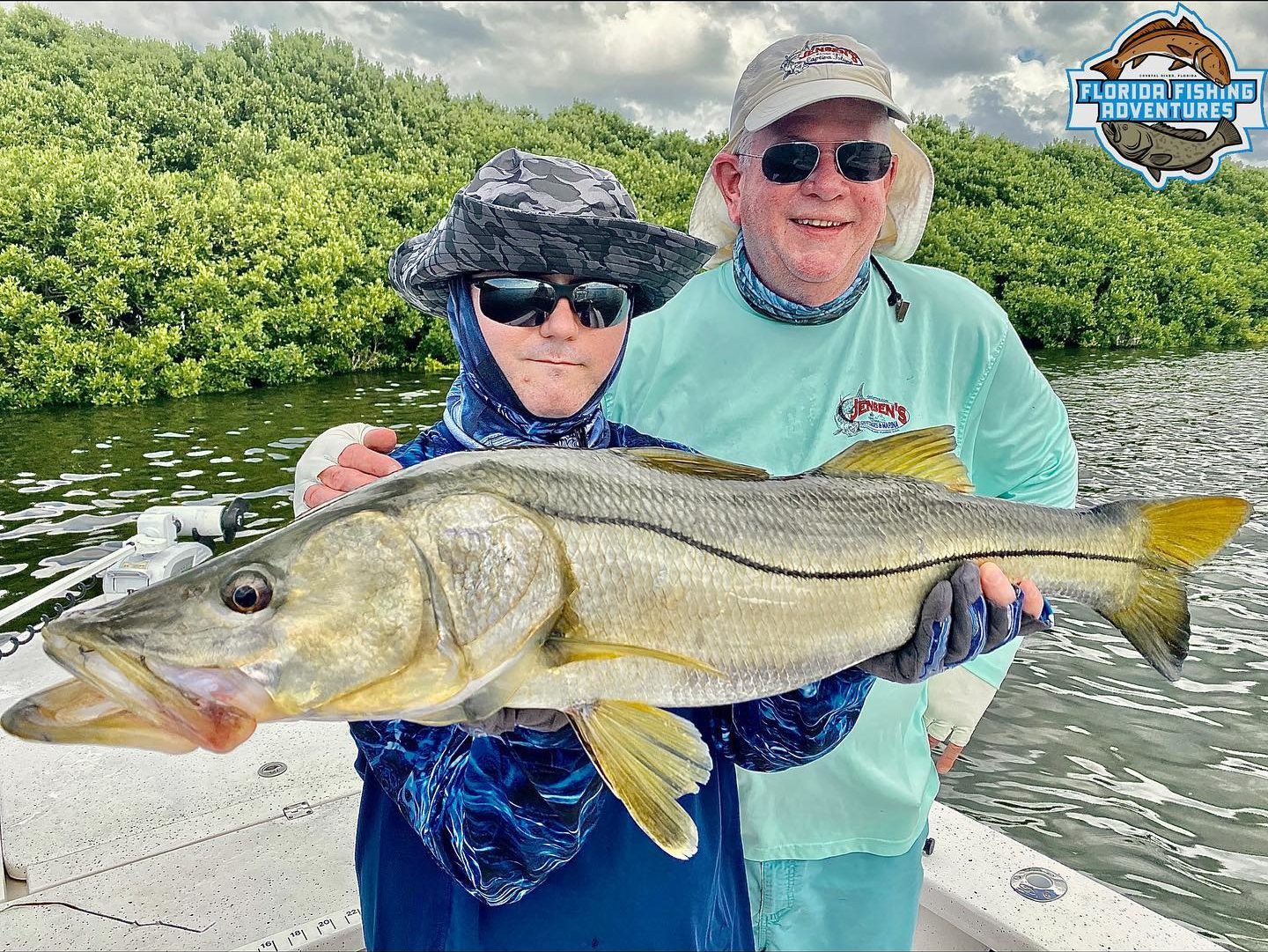 Last Updated on March 11, 2021 by Eric Bonneman
One of the most aggressive, hard-fighting, and most sought-after species along Florida's coast is Snook. This is a South Florida fish species that is hard to find as you travel further north up the state. Crystal River is considered one of the best Snook fishing locations North along the Gulf Coast and is home to monsters.
The Season Starts Now
It's early spring in Crystal River and epic Snook fishing starts now. Warmer temps and blue skies are the backdrops to the awakening of this inshore species. The bight here in 2021 has already started and daily catches are being reported – for those who are targeting them.
The season will continue all the way through Fall and there is ample opportunity for you to get into a drag screaming battle with these resident line-siders.
Where To Find Snook In Crystal River
Snook are ambush predators and love an area where they can wait in anticipation for prey to follow the current right into their position. In this, mangrove systems can be one of the best places to find Snook. They can be found laid up in the root systems, but also in cuts and passes between systems on the backside of the current.
At the same time, especially as the warmer weather continues to roll in, snook can be found in nearly any inshore location. This is especially true during tidal swings and when the bait pods start rolling in. As a matter of fact, when the bait does start running, it's not unheard of to catch an inshore slam (redfish, seatrout, and snook) all out of one pod.
More rare, but still a possibility – Snook have also been spotted belly crawling through shallow grass flats. Another location many do not concentrate on is deeper water pockets where Snook chooses to lay at the bottom and then shoot straight verticle to ambush prey above. Lastly, this species handles brackish and freshwater very well and can be found up rivers that connect directly to the coast.
So, the general rules of thumb are to look for ambush opportunities, moving tides, and pods of baitfish. That said, when things are calm, the tide has settled, and not much excitement is found at the surface of the water – working the mangrove roots will generally land you an opportunity at catching a Crystal River snook.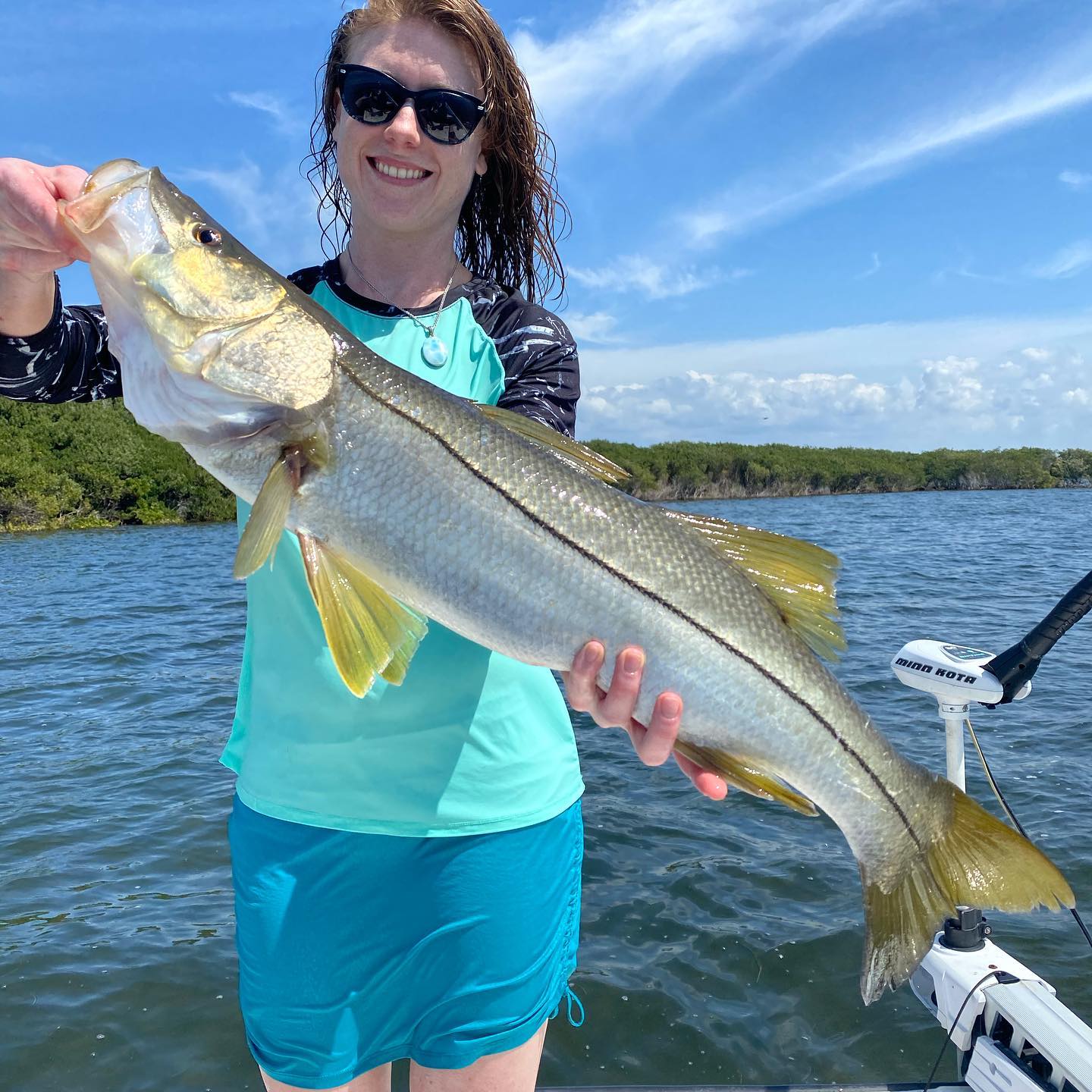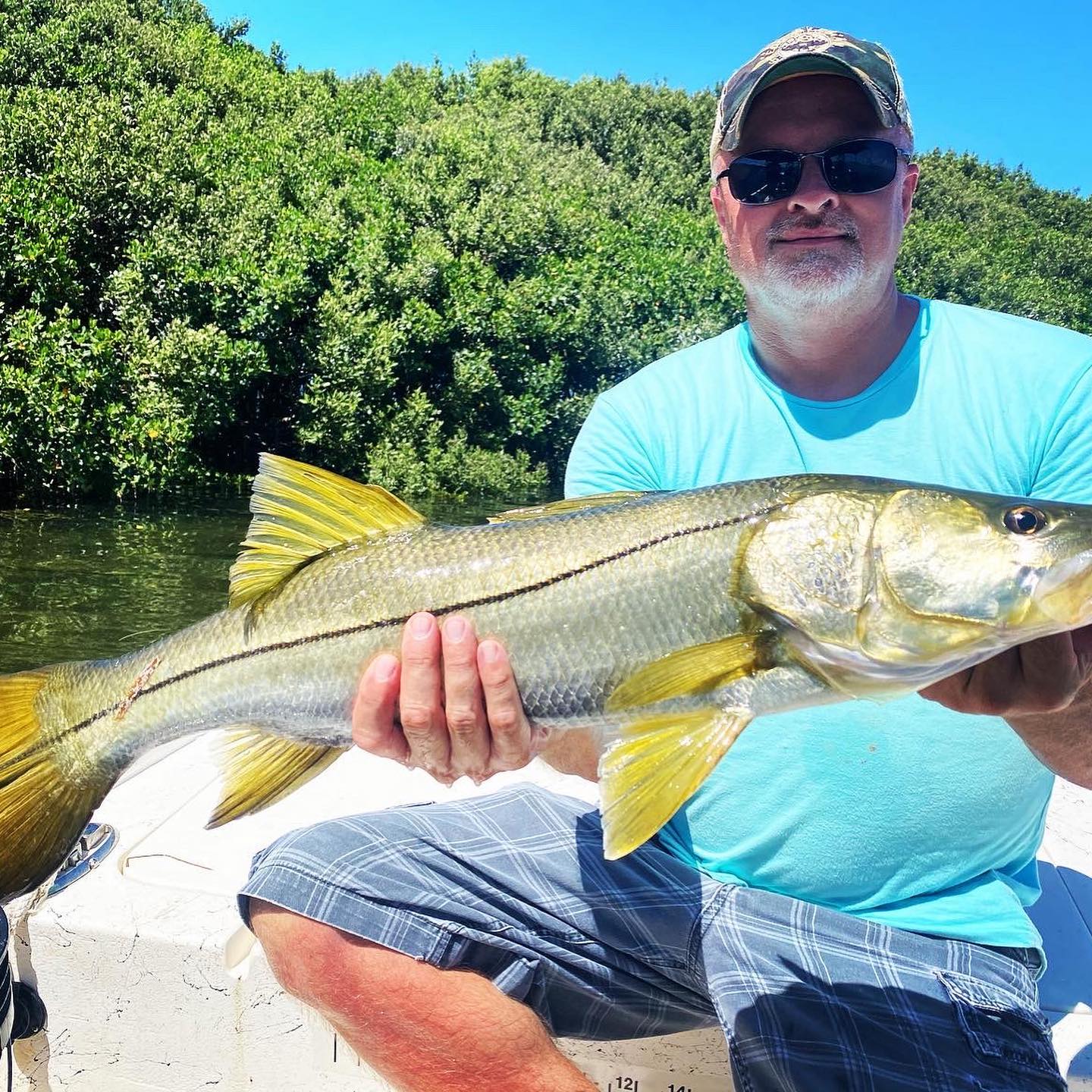 Crystal River Snook Fishing Charters
If visiting the area looking for some of Florida's best Snook fishing, hiring a local guide and fishing one of the state's most active and beautiful coastal systems, Crystal River, will be key.
Here at Florida Fishing Adventures, Capt. Louie Argiro loves targeting this species and can take you into amazing Snook fisheries here in Crystal River.
Some of the charters you can choose that will get you into Snook territory, through the active season, include:
But, if looking for something more specific or more diverse in terms of trip offerings, you can explore all Crystal River Fishing Charters or Contact the Captain directly with any questions or requests.