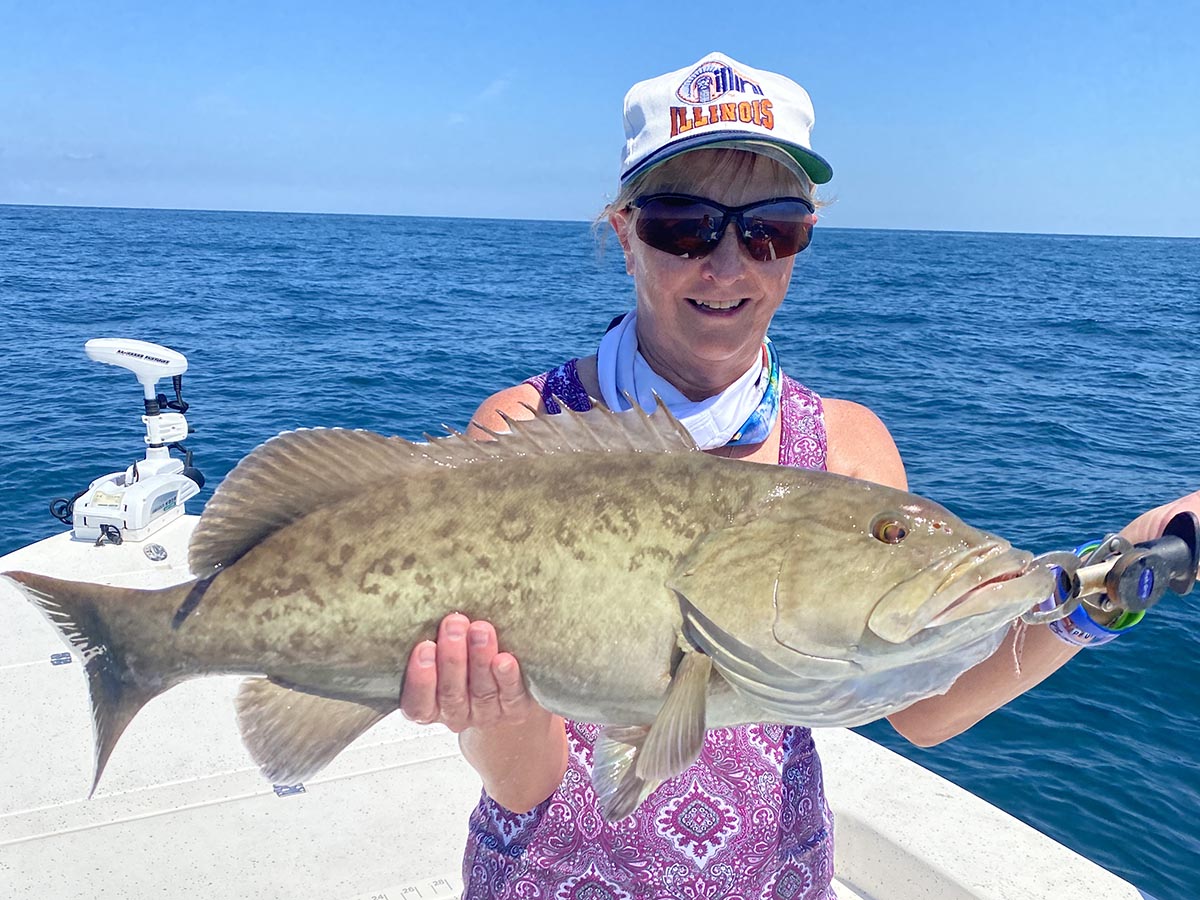 Last Updated on August 24, 2021 by Eric Bonneman
Snook season opens up in just a few days, September 1st, in Crystal River, Florida. At the same time, we start to get into prime inshore grouper fishing. This combination creates a unique opportunity that will only be available during the first two weeks of September – Snook & Grouper Combo Fishing Trips!
2021 Snook Fishing Season In Crystal River
In Crystal River snook are available nearly every day of the year. The only times you wouldn't expect to find at least one is during the colder winter days. Aside from that, big aggressive Crystal River snook is on the list for many area anglers from spring through fall.
The season to keep snook does have specific dates and is regulated by the FWC. Crystal River is in Hernando County. Unlike many of our southern neighbors, our 2021 snook harvest season is following its normal schedule.
Snook is closed in our area from Dec. 1st through to the end of February and May 1st through Aug. 31st. This means that there is an open harvest season for Crystal River from September 1st through the end of November.
2021 Inshore Grouper Fishing
We start concentrating heavily on inshore grouper in October and continue targeting them until December 31st. Crystal River lands in Gulf State Waters for the FWC regulations concerning grouper. The season dates for our area are June 1st through December 31st. Gag Grouper in particular must have a minimum of 24 inches of total length to be kept. The daily bag limit, per person, is 2 with a 4 total aggregate.
We divide our concentration during these transitions of seasons between scalloping, inshore fishing, and grouper. And while it is noted that we will heavily focus on grouper in October, right now the opportunity exists to combine these two local favorites, snook and grouper, into a single fishing trip!
Reserve This Combo Trip
Between snook season opening and inshore grouper fishing starting its season, there is the perfect opportunity to target two of the most sought-after species in the state of Florida. These charter offerings will only last during the first two weeks of September, reserve today or contact the Captain with questions.