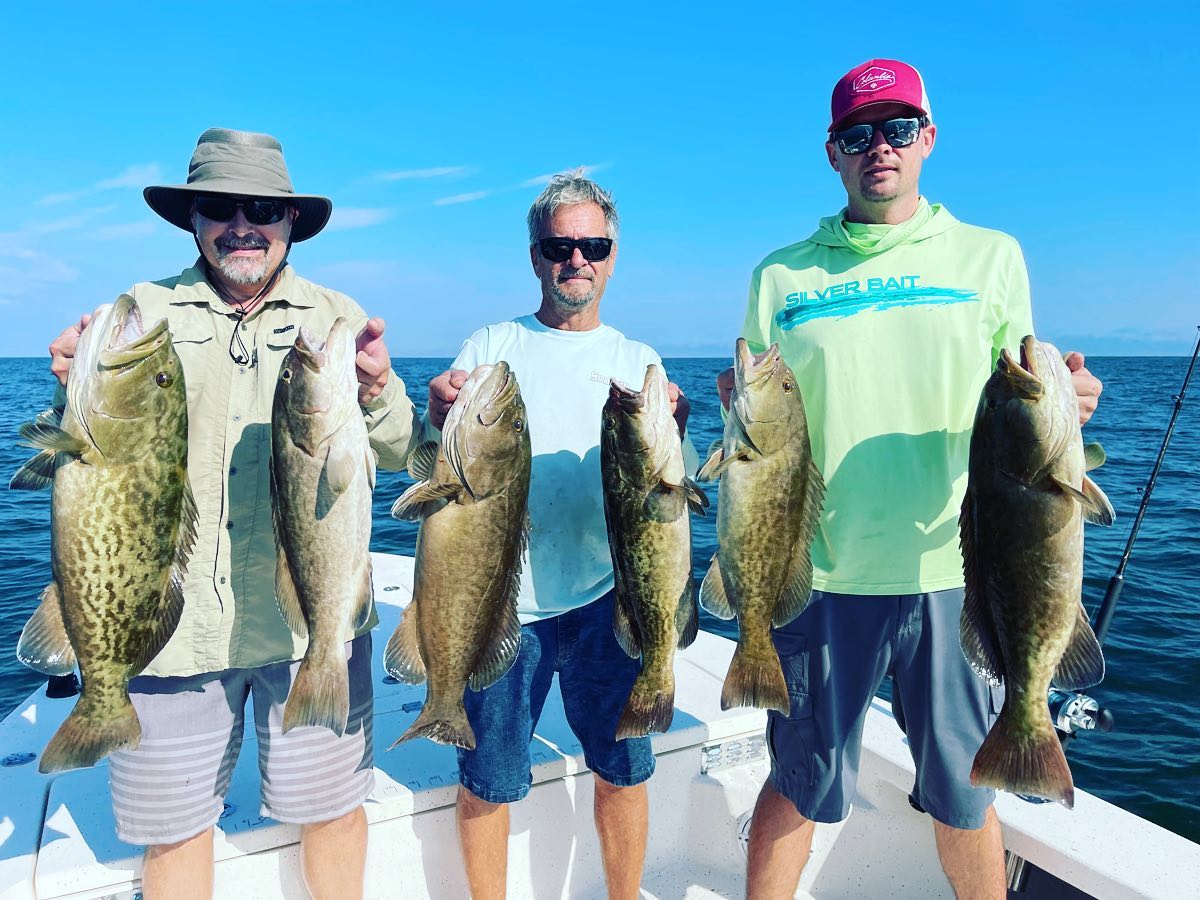 Last Updated on September 8, 2021 by Eric Bonneman
One of the favorite times of year for Captain Louie Argiro here at Florida Fishing Adventures is shallow water grouper fishing season. Crystal River is blessed with an abundant population of gag grouper that patrol these shallow inshore waters. They will aggressively hit both live bait and lures and make for a great addition to your Crystal River fishing experience.
Crystal River Grouper Fishing
When we talk about shallow water grouper fishing in Crystal River we are referring to depths between 8 and 35 feet of water. Compared to most other grouper fishing locations in Florida, this is considered fairly shallow depths for targeting the species. But if you are an inshore flats fisherman at heart – don't fret. The expansive shallow flats here in Crystal River do hold this species. This allows you to target them alongside all of your other favorite inshore species, all on the same day.
Check Out This Quick Trip
When Is The Best Time Of Year To Catch Grouper In Crystal River?
Grouper fishing in Crystal River revolves around a particular species, the gag grouper. Gag grouper can be caught here all year. However, the peak of gag grouper fishing is usually October through December of each year. That said, here we are in September and Captain Louie is already taking clients out daily for grouper, with great success.
Why Are There Shallow Water Grouper In Crystal River?
It's the habitat within this shallow water estuary that help house and maintain these gag grouper population in Crystal River. Gag grouper are ambush predators who like to hide and then attack their prey. The estuary system here has just such a dynamic bottom habitat that this species of grouper flourish in.
Can You Use Light Tackle On Shallow Water Grouper?
We have covered the idea of combining a day of inshore fishing for local favorites (snook, redfish, seatrout, etc) and gag grouper. However, there should be a separate setup for these grouper as light tackle will not be the right setup. These grouper are aggressive, fight hard, will run into structures, and can pack some weight. In this, it is not recommended to use light tackle.
Instead, look at a setup that consists of:
Heavy Spinning Rod
6000 to 8000 Size Spinning Reels
60 to 80 lb Braided Main Line
80 to 1300lb Fluorocarbon Leader
Where Can I Fish For Shallow Water Grouper In Crystal River?
You are looking for a combination of natural elements to find the possible location of these gag grouper on any given day. Utilizing the depths of 8 to 35 feet of water as your starting point, you will then want to look for rocks formations, natural ledges, springs, holes, and any kind of sub-water structure that can create that perfect ambush point for the species.
Of course, you can charter a trip with us for shallow-water grouper to get the inside track for best practices, locating, and fighting this species with a local pro, our own "Grouper Guru", Captain Louie Argiro.