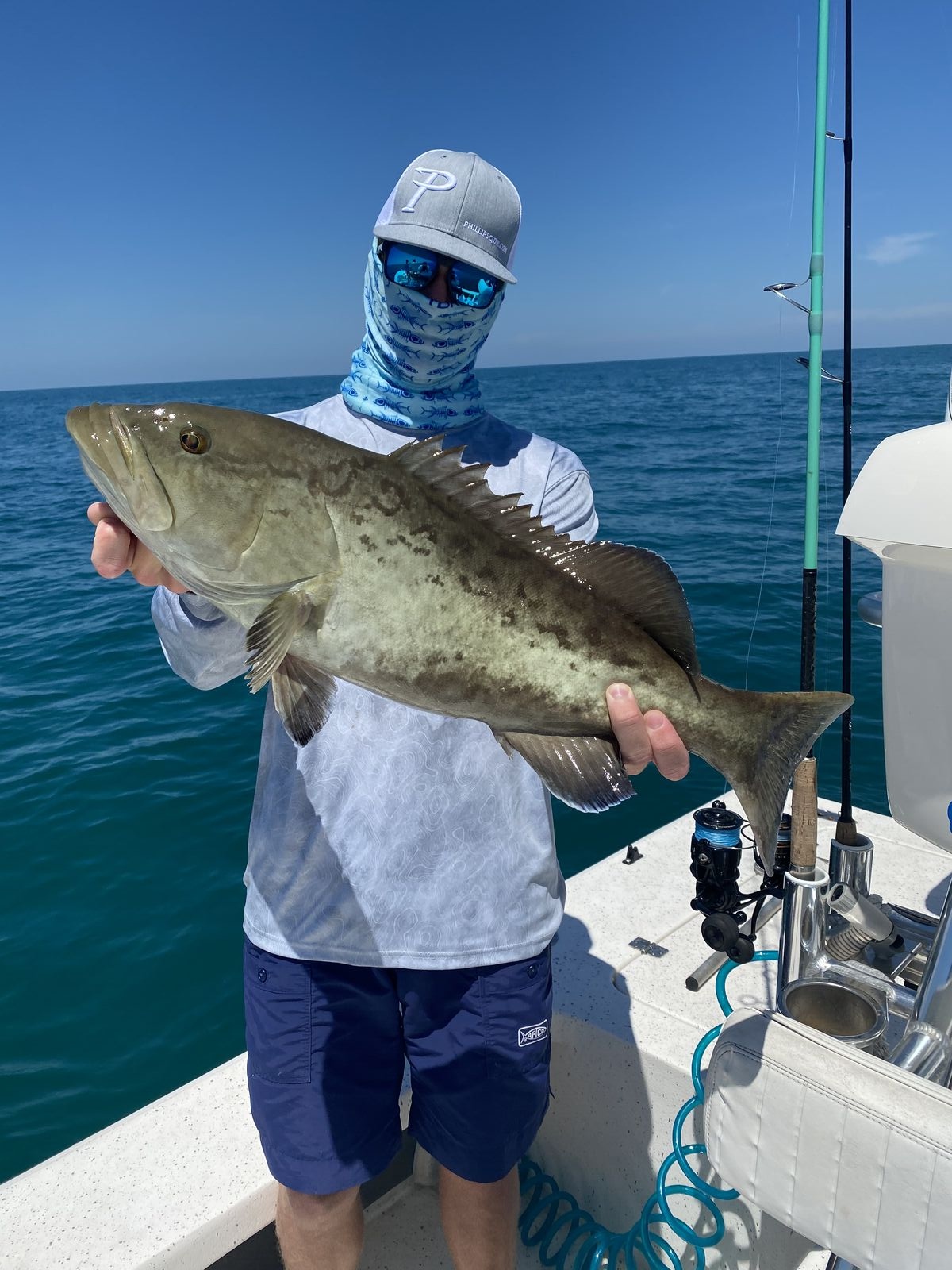 Last Updated on September 14, 2020 by Eric Bonneman
What a December, anglers were spoiled this month as they caught some of the biggest trout and redfish of the year aboard Capt. Kyle's Carolina Skiff. The size of the fish my clients were cathching this month was truly impressive, but not nearly as impressive as the shear numbers of fish we saw. On any given day, anglers could expect to see schools of fish from 5 to 150. But the most amazing aspect of these large schools of fish that they contained large redfish, trout and sheepshead.
The ticket when targeting these large schools of redfish and trout was to make sure that there were plenty of mullet in the area. A serious cold front came through during the middle of December, and the mullet completely vanished and so did the redfish and trout. Two days later the mullet came back and the schools of fish were larger then they had been days before the front.
December was definetly one to remember, but January is shaping up to be just as great. Dan Kramer and I spend the afternoon chasing big reds that must have been recovering from the New Years, because they seemed to be eating any lure that was thrown in front of them. Captain Mikes spoons and bass assasins have been my lures of choice and the redfish seem to agree. The best part of this time of year, is that the water is so clear that most of our fishing involves sight casting, and trust me there is no more exciting way to fish!
Start the New Year's off with a bang! Call us today I can assure the fishing will still be RED HOT!