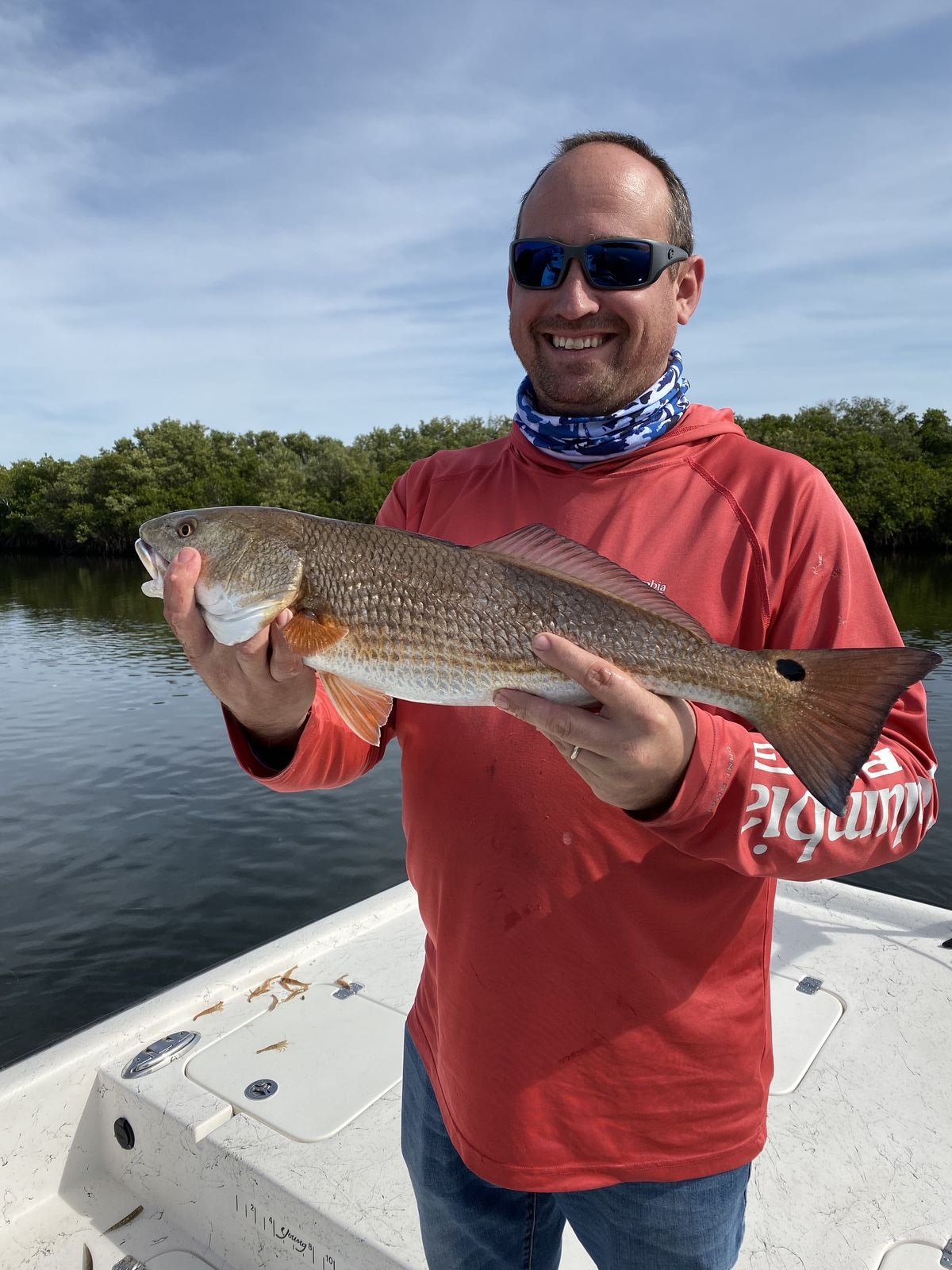 Last Updated on September 14, 2020 by Eric Bonneman
I know it's hard to believe but with air tempratures huvering in the mid to upper 70's fishing has been as hot as ever. It seems as if the fish are already in their early spring patterns. Redfish and trout have been inhaling everything from live bait to topwater lures. For the past couple of weeks my anglers have been landing double digit redfish dayin and dayout. The bait of choice has been a 1/4 ounce jig head with a glow in the dark Berkley Gulp shrimp tail. They say this stuff works better than live bait and Man Alive let me tell you, I am a firm believer this stuff cold outfish live bait this month 2:1.
Besides the redfish and trout bite depending what area we fish, anglers can expect a wide variety of fish this month and into next month. Sheepshead and pompano have been the other main targets. However, if you are interested in putting your light tacckle to its limits, you have to come on out and try your luck against some of the BIG Jacks that have been swarming the entire coast. Jacks between 10 and 25 pounds have been landed the past few weeks, mainly on topwaters. If you have never seen a BIG Jack explode on a topwater lure, you don't know what your missing.
February has been a spectacular month, both weatherwise and fishing wise. If big fish, tight lines and long drag screaming runs are your passion, trust me their are plenty of fish just waiting to give you that opportunity. Don't pass it up while the weather is beautiful and the seas are calm. Give RED HOT FISHING CHARTERS a call, you'll sure be glad you did.