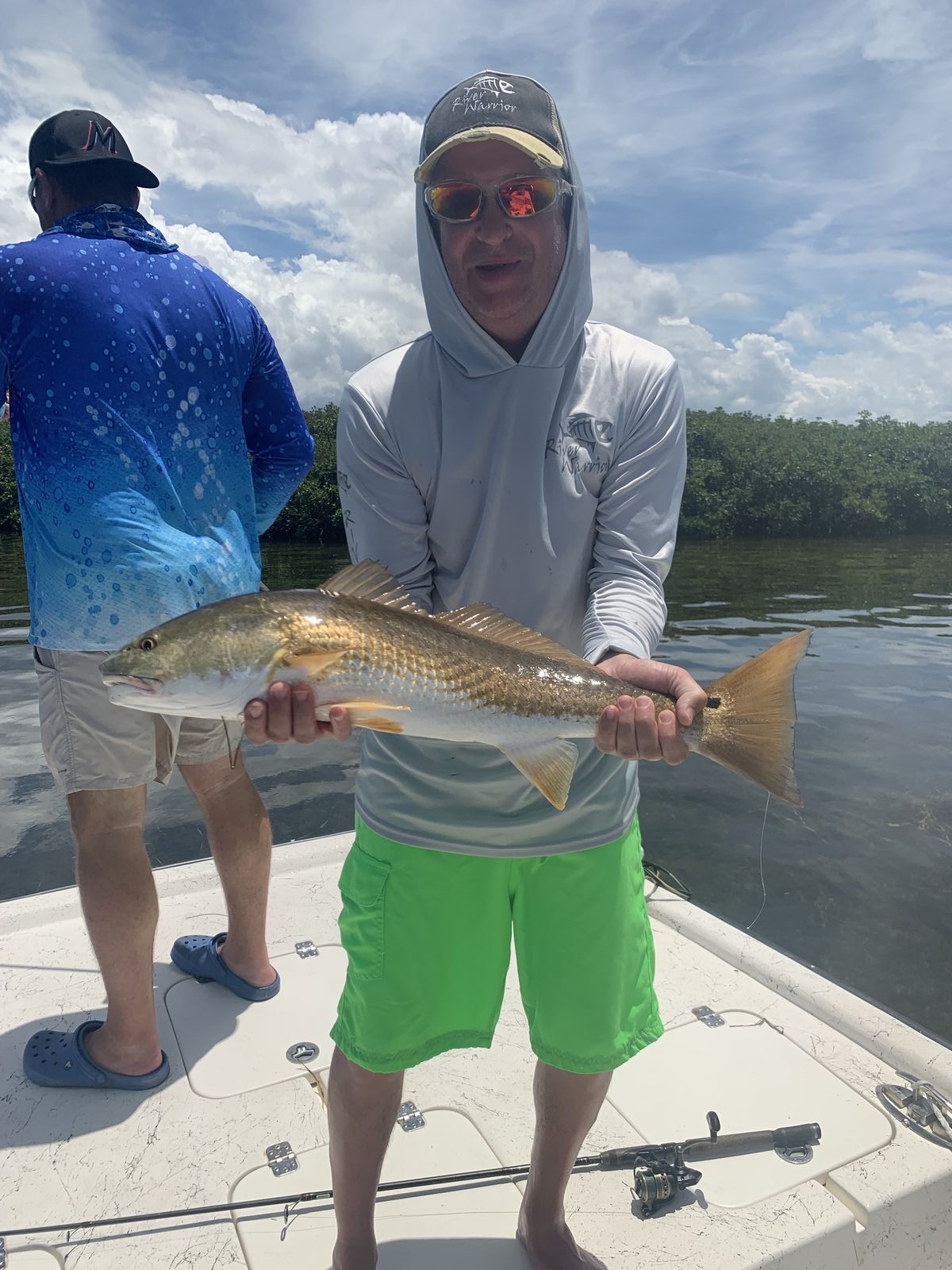 Last Updated on October 22, 2020 by Eric Bonneman
The trout, snapper, and sheepshead fishing has slowed a little since the first true cold fronts of the year came rolling through during the end of November and the begining of December. However, the redfish inhabiting the local waters have shown no ill feelings towards the changing weather.
Since the begining of Thanksgiving week my clients and I have been catching consistant numbers of redfish within the 18 to 27 inch slot. However, on a few of my recent excursions my clients, friends and myself have landed a few nice reds over the 27 inch mark.
Thanksgiving week provided my customers Dave and Damion Howe with over 50 redfish. And to their amazement over 30 of them were between 19 and 24 inches. Thanksgiving day provided my brother Nathan and I with a rare oportunity to fish together. This day saw my brother land 3 redfish between 20 and 22 inches and provided me with a nice 27 inch line screaming red (What a way to begin Thanksgiving).
The first week of December has proven to be just as exciting for my anglers as was tail end of November. The month started out with a bang when Dan Kramer nailed a line screaming 33 inch red in less than a foot of water. This time of year is known for its skinny water opportunities, however, this huge red was definetly a suprise that capped off a day when over 15 keeper reds felt the steel inside of their mouths.
November and the begining of December are shapeing up to be months full of memories. If you are interested in creating one of your own give Florida Fishing Adventures a call today at 352-634-4002.