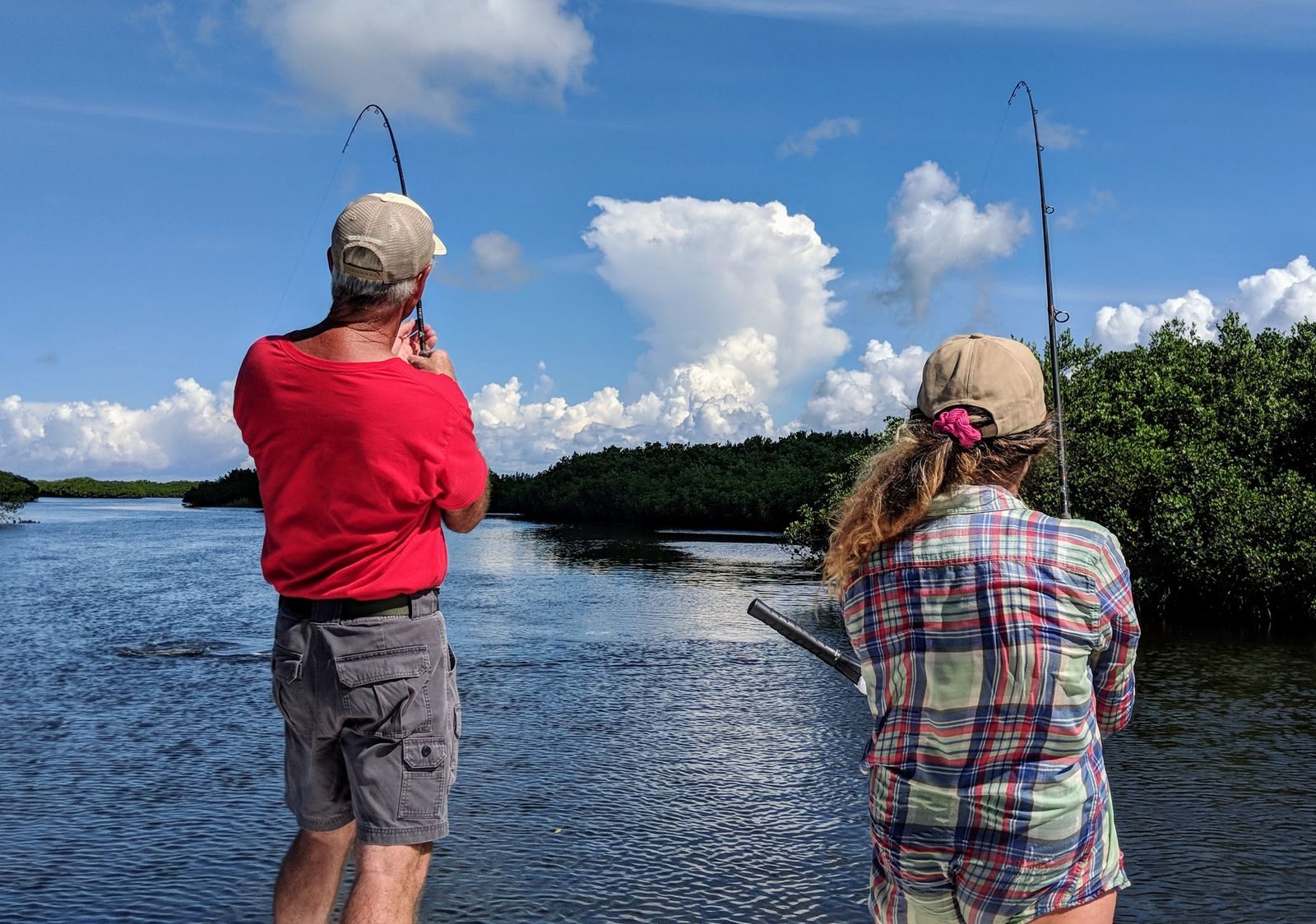 Last Updated on February 18, 2021 by Eric Bonneman
To cut to the chase, a medium-weight, 7′ 6″ rod with a fast action tip is an ideal all-around inshore fishing rod.
But, the best partnership on the flats is having both med-light and medium rod setups at the ready. You can add a third medium-heavy to completely round out a trio that can handle nearly any fish the flats can throw at you.
I use two primary rods myself, just slightly different – but different enough to fulfill two uses.
Both are 7'6″ rods outfitted with 3000 series reels and a 10lb braid mainline.
One is a med-light fast action, 6-14lb, rod utilizing a 12lb fluoro leader.
The other is a medium-medium, 6-15lb, rod utilizing a 20lb fluoro leader.
These two rods can handle 99% of what shows up on any particular inshore fishing adventure. The lighter rod is usually prepped with a light lure (usually a MirroDine 14MR) and the heavier rod with something bigger (a Zara Spook for instance). While each rod could easily present any of the bait or lure choices I have on hand, one does cast farther and make for a better experience with lighter fish, while the other can handle the bruisers that show up.