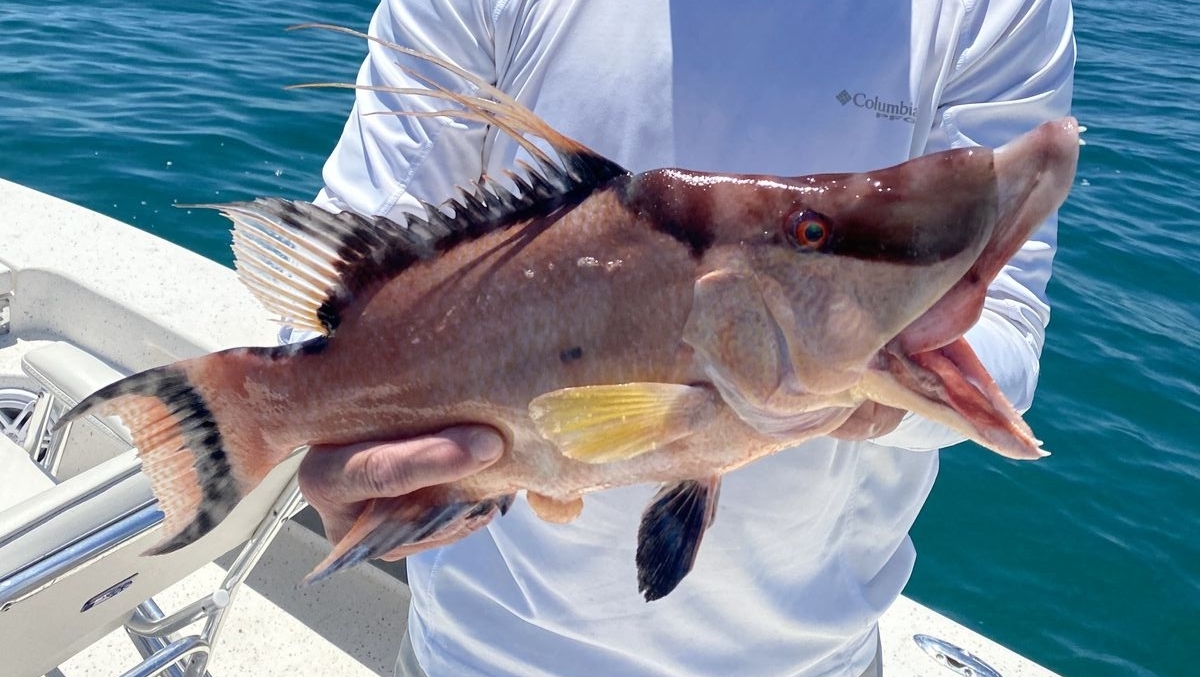 Last Updated on February 25, 2022 by Eric Bonneman
Located on the west coast of Florida, Crystal River is home to a myriad of incredible outdoor adventures, including hiking, swimming with manatees, biking, and, best of all, great fishing.
Fishing trips in the area offer anglers the chance to net a variety of species.
A recent trip honed in on sheepshead, hogfish, and mangrove snapper. Days like this provide plenty of action and an end-of-day feast not soon forgotten.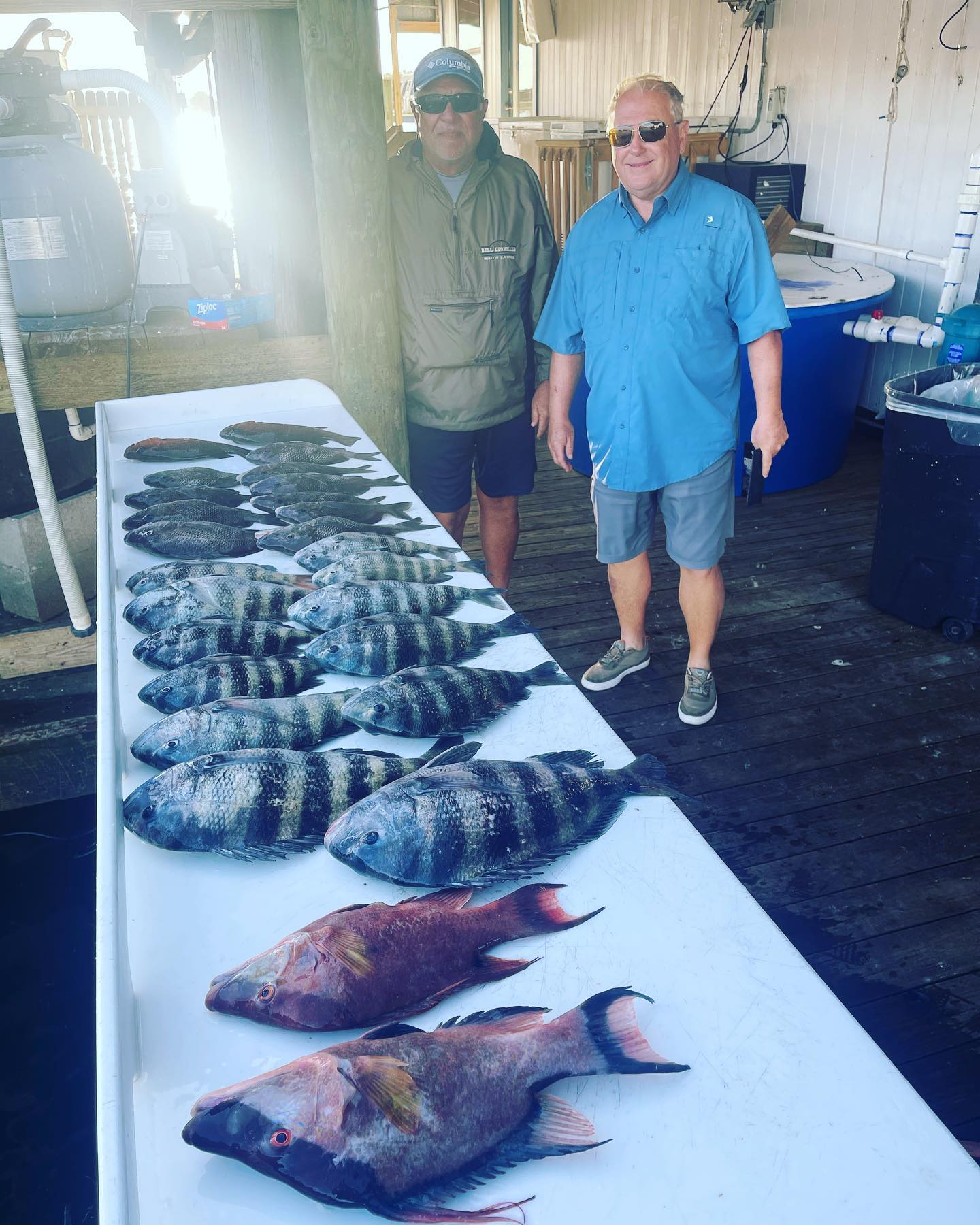 Hogfish, also known as hog snapper,  are known for their bright orange, yellow, and royal purple colors and typically have bright red eyes. Aptly named, hogfish have a distinguishably long snout that they use to root for crustaceans in the ocean's bottom, so some of the most effective baits for hogfish are shrimp and sand fleas. They are plentiful in the Crystal River area and make a fantastic meal.
Crystal River is one of the best places to target sheepshead on the gulf coast.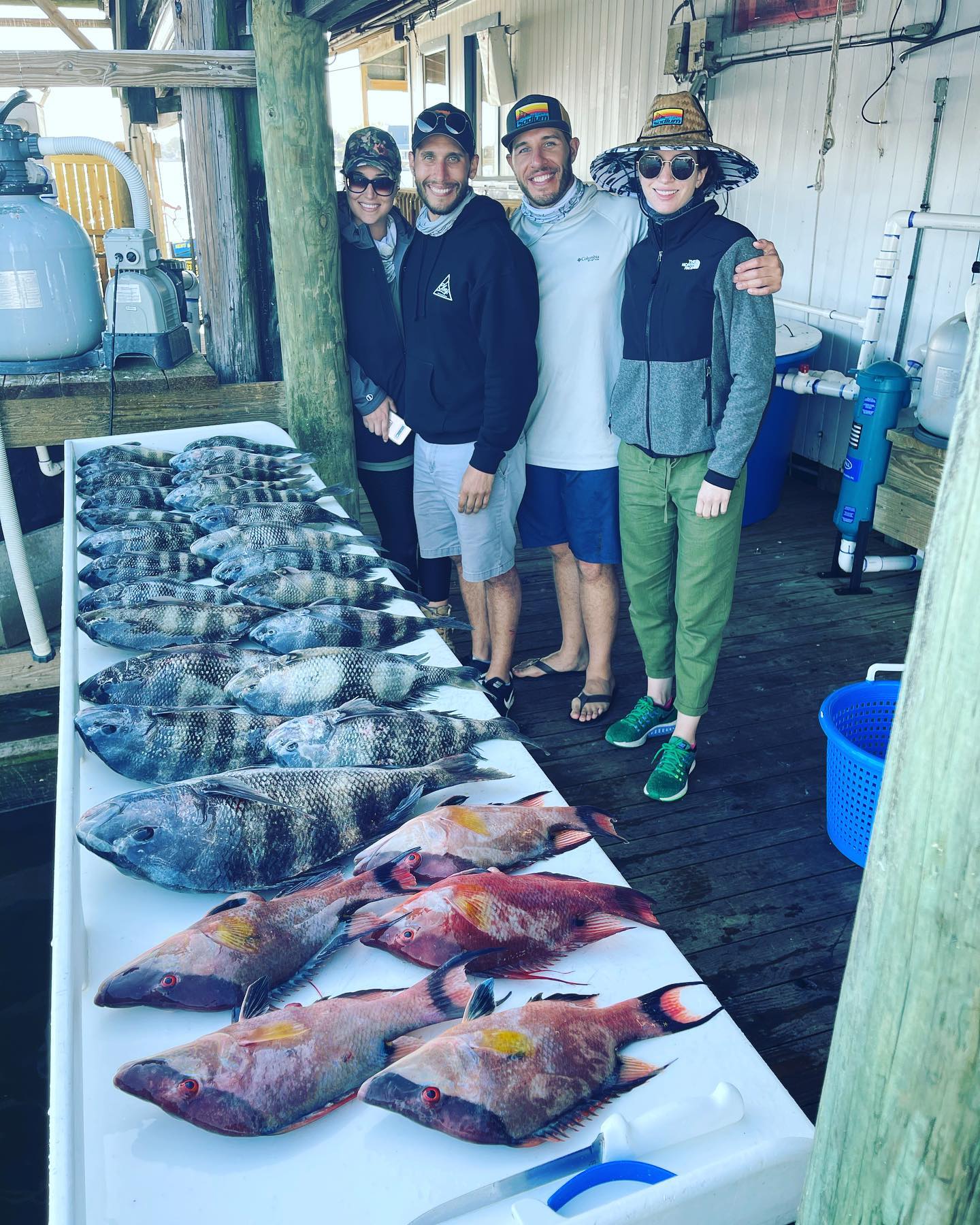 Sheepshead have been dubbed "convict fish" because of their noticeable black and white stripes. Sheepshead (Archosargus probatocephalus) are equipped with large with human-like teeth ready to devour crustaceans like blue crab, shrimp, oysters, and an occasional small fish. Sheepshead are known for their mildly sweet shellfish flavor. In short, sheepshead are ugly fish with a beautiful taste!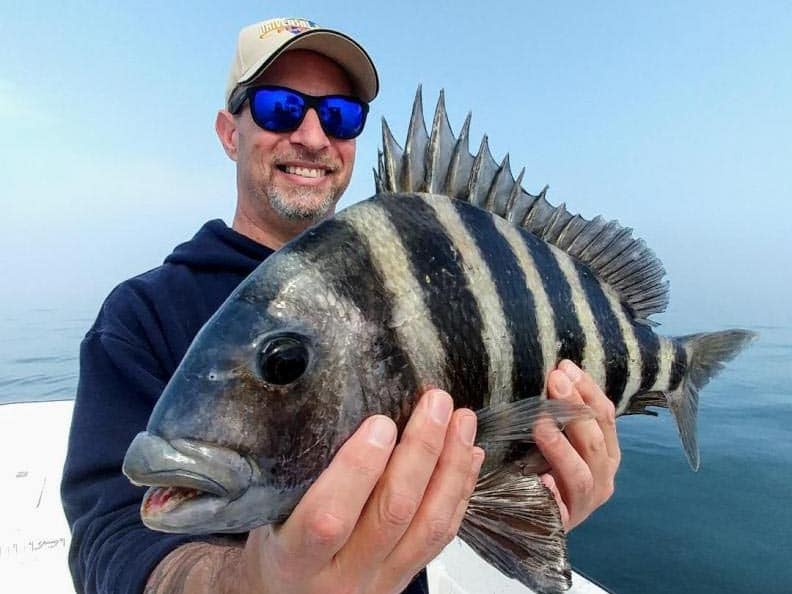 Mangrove snapper inhabit the waters of the Crystal River area in large numbers and top many people's list of edible species. Mangrove snapper or gray snapper are gray, but their bodies also include pink/orange accents. Mangrove snapper target crustaceans and small fish as their preferred meal, so shrimp, small crabs, and pinfish make excellent baits.   Their white, flaky meat makes for a mouthwatering treat at the end of a great day of Crystal River fishing.
If you're looking for a way to enjoy Crystal River that culminates with a delicious feast, book a trip with us so we can get on the water and put you on a well-stocked bounty of edible Crystal River fish.   Give us a call to reserve your spot so you can catch, keep and eat some of the best-tasting fish of the Nature Coast!