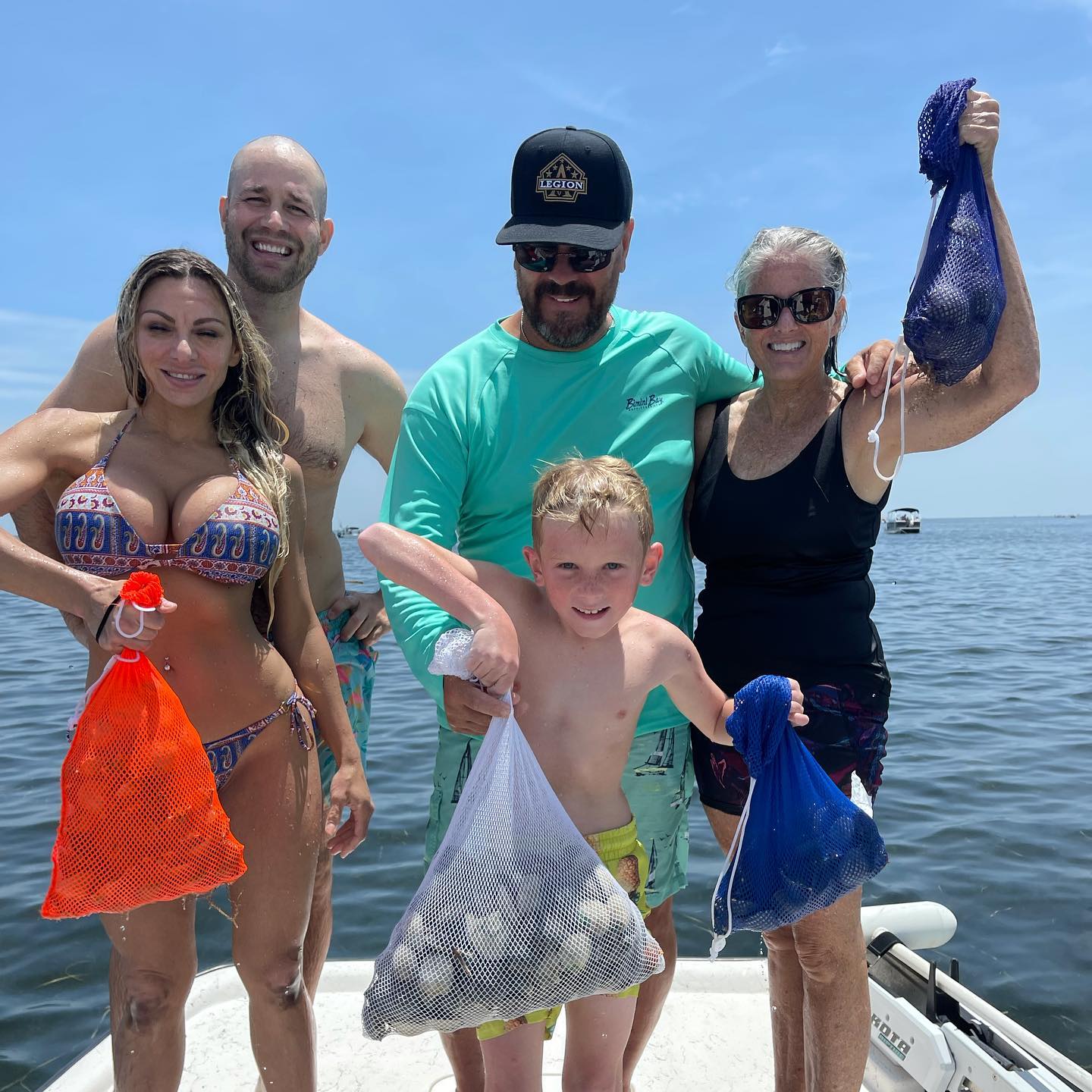 Last Updated on May 26, 2023 by Eric Bonneman
There's a magical moment marked on calendars up and down the Gulf Coast of Florida, where the blue-green ocean transforms into a kaleidoscope of aquatic life. It's when the underwater world turns into an underwater playground, an event that can only be described as the best of both snorkeling and fishing. This is scalloping season, when families and friends gather to dive into the great outdoors, swimming amongst hundreds of fish, turtles, crabs, and of course, scallops.
The Underwater Treasure Hunt
Engaging in the timeless Floridian pastime of scalloping in Homosassa and Crystal River is an exhilarating family activity. These inviting, safe waters maintain a depth fluctuating between 2-7 feet.
These marine treasures are scallops, distinguished by their myriad of blue eyes and dual-colored shells. One side mimics the sandy seabed; the other mirrors the sea grass. It becomes an exciting scavenger hunt, with the mesh bag serving as the loot carrier. Discovering one often leads to finding many more, sometimes exceeding 30 in a close range. The thrill of the hunt culminates in a gastronomic delight – freshly harvested scallops.

Scallop Season Etiquette
Participating in the scallop season comes with a responsibility toward preserving Florida's delicate marine ecosystem. This involves being mindful of how and where you discard your scallop shells. These shells can create hazards for other swimmers and cause damage to vital seagrass habitats. Therefore, they should be discarded in trash receptacles or larger bodies of water, where they are more likely to disperse and pose less of a threat to the environment and fellow recreationists.
Experiencing Scallop Season with Florida's Best
Scallop season, a summer tradition, is not just an activity; it's an experience. And while venturing out on your own is an option, there's something to be said about doing it with an experienced guide. That's where Capt. Louie Argiro comes in, a local Crystal River Fishing Guide and the Owner and Operator of Florida Fishing Adventures.
Raised on the water and enriched by a diverse fishing career from Tampa to the Outer Banks, Capt. Argiro brings a vast knowledge of Crystal River, Ozello, and Homosassa waters. With his experience and engineering background, he combines the precision of science with the art of scalloping, providing a unique scalloping experience that's both fun and educational.
As a professional fishing guide, Argiro specializes in sight fishing for famous Florida species like Redfish, Tarpon, Tripletail, and Cobia. However, during scallop season, he turns his focus to helping inexperienced and seasoned scallopers discover the joy and excitement of scalloping.

Turning Scallop Season into an Adventure
Scalloping is more than just a pastime in Florida; it's an adventure, a tradition, and a delicious endeavor. It's a chance to immerse yourself in nature, feel the thrill of the hunt, and participate in a beloved local event. And doing it with an experienced guide like Capt. Louie Argiro, you'll not only be guaranteed a fun-filled day but a chance to learn from a seasoned professional, turning your scalloping adventure into a cherished memory.
As you plan your summer, why not consider scalloping as a way to beat the heat? It's a unique blend of snorkeling and fishing, a family-friendly activity, and a memorable adventure. And with an experienced guide by your side, you're guaranteed a scalloping experience like no other; book your trip today!