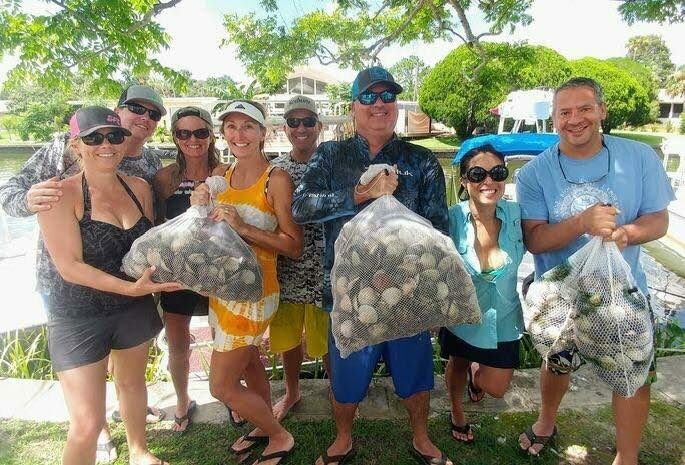 Last Updated on May 19, 2023 by Eric Bonneman
As Florida's 2023 scallop season approaches, the excitement is palpable along the Gulf Coast. An activity that perfectly merges the joys of snorkeling with the thrill of fishing, scalloping is a fun-filled, family-friendly adventure that takes you into the heart of Florida's stunning coastal waters. Here's what you need to know for a successful harvest in the 2023 season, which runs from July 1 to September 24.
What is Scalloping?
Scalloping is the practice of harvesting bay scallops, treasured for both their succulent meat and their charming shells. Imagine swimming amidst hundreds of fish, turtles, and crabs in waters ranging from 2-7 feet deep, hunting for these prized mollusks – it's an outdoor experience like no other.

Recognizing Scallops
When you're out on the water, you'll be scanning the seagrass on the flats for the distinct shape of a scallop shell reminiscent of the logo of a particular gas station brand. These creatures are fascinating to observe, with numerous blue eyes and two different colored sides to their shell. The white side tends to blend in with the sandy sea bottom, while the brown part camouflages well with the grasses.
The Art of Scallop Harvesting
Once you've spotted a scallop, the harvest is straightforward – swim down and pick them up off the bottom, placing them in your mesh bag. But here's a pro tip: when you find one scallop, there's a good chance that you'll find many more in the same area, sometimes as many as 30 or more. It's like a treasure hunt in the sea!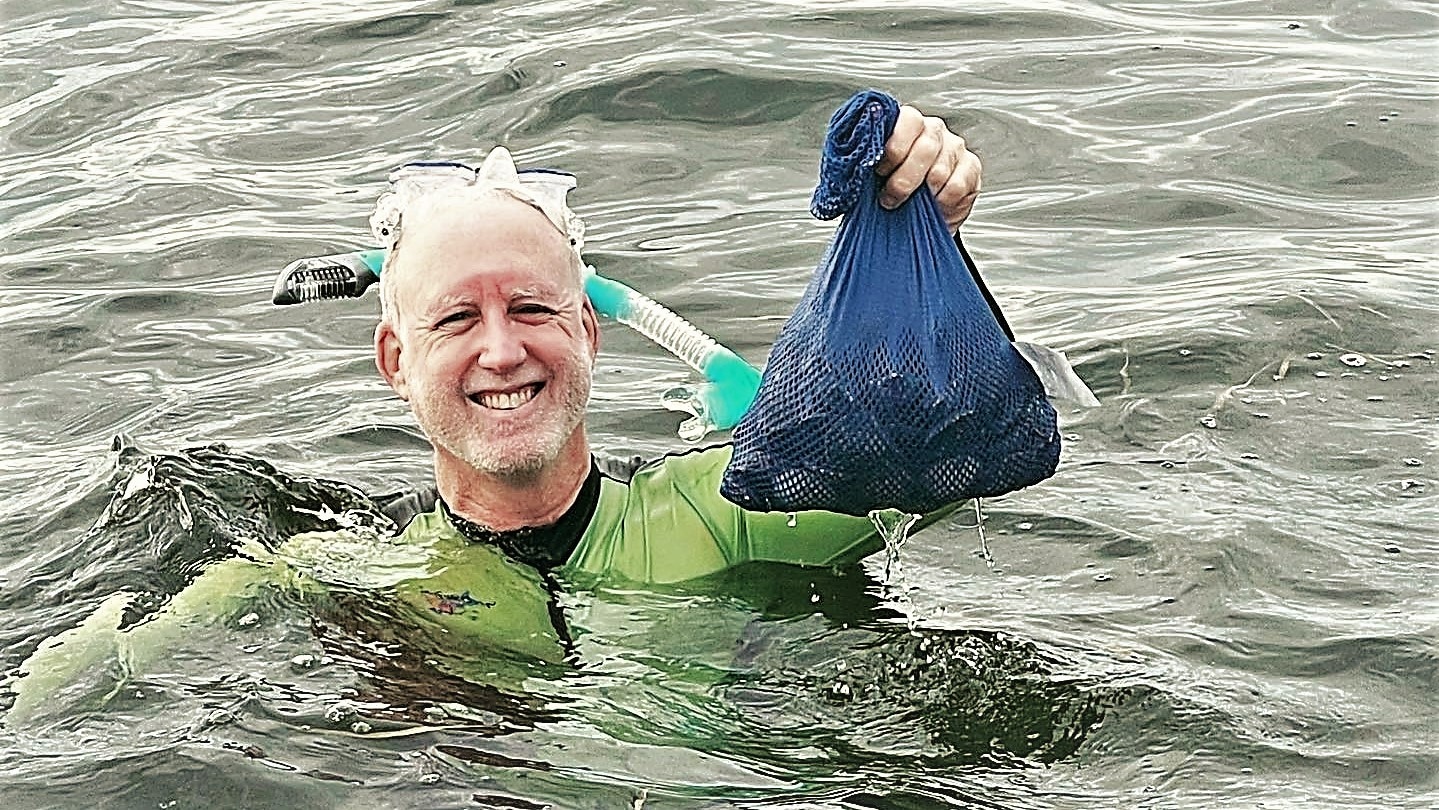 Ready for Scallop Season 2023?
With the 2023 scallop season in Tampa Bay scheduled from July 1 through September 24, now is the perfect time to start planning your scalloping adventure. Whether you're a seasoned scalloper or a first-timer, you're sure to find joy in this uniquely Floridian tradition.
Meet Your Captain: Louie Argiro
For those who prefer a guided experience, consider joining a scalloping charter with Florida Fishing Adventures. Under the expert guidance of Captain Louie, you'll have an unforgettable day of aquatic adventure. However, whether you choose a guided trip or venture out on your own, the most important thing is to relish the experience of being out on the water, participating in the exhilarating tradition of scalloping.
As the owner and operator of Florida Fishing Adventures, Captain Louie Argiro has a wealth of experience in Crystal River, Ozello, and Homosassa waters. His fishing career began in Tampa, south of Crystal River, and has spanned diverse locales from Alaska to North Carolina. Every day on the water in Crystal River, Captain Louie draws on this extensive experience to provide a rich and rewarding adventure.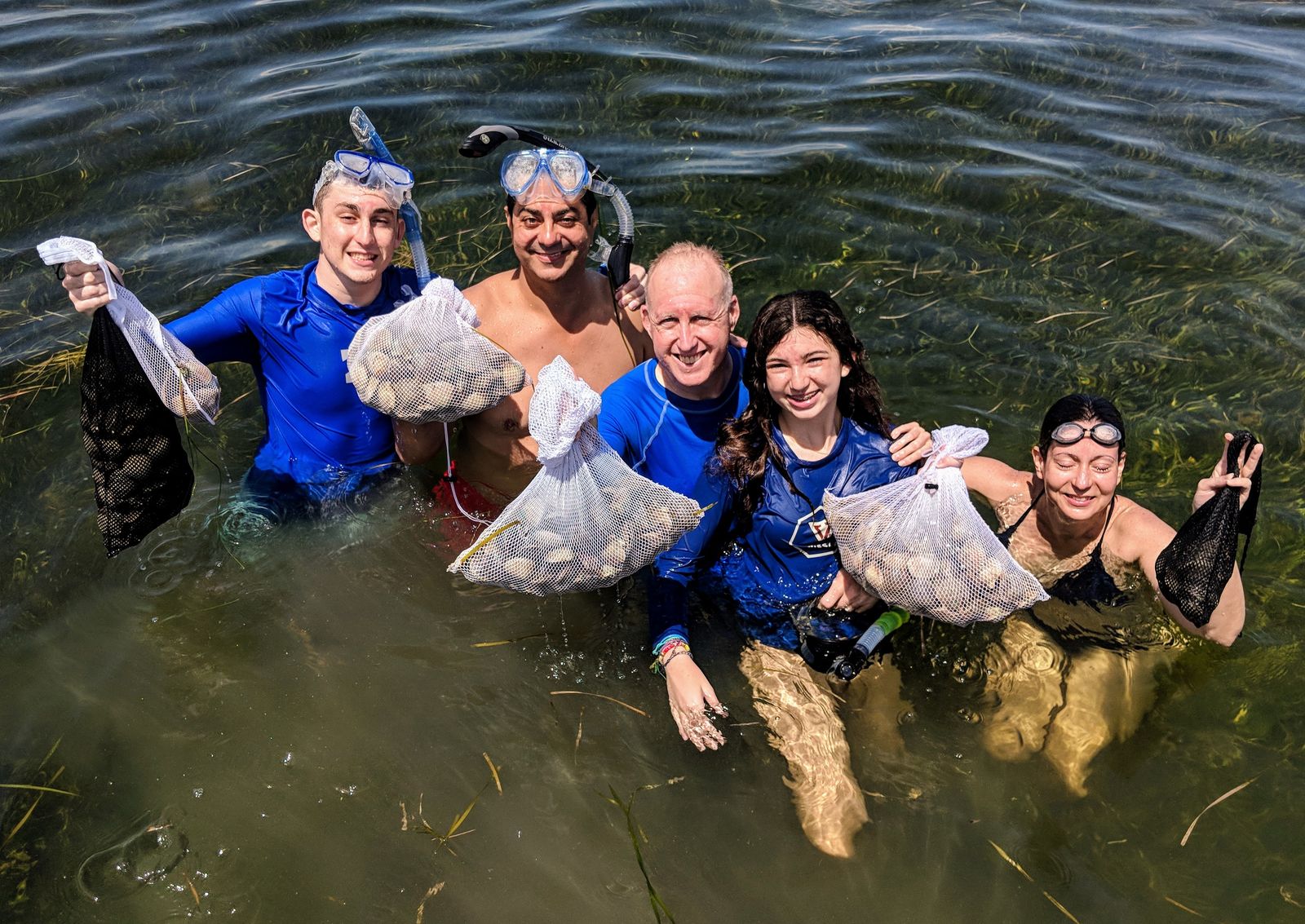 "Scallop season is one of the most exciting events along the Gulf Coast of Florida," says Captain Louie. "Scalloping offers a unique opportunity for the whole family to dive into the outdoors and enjoy the abundant life and beauty of our coastal waters."
Here's to a successful and enjoyable 2023 scalloping season; book your trip today!