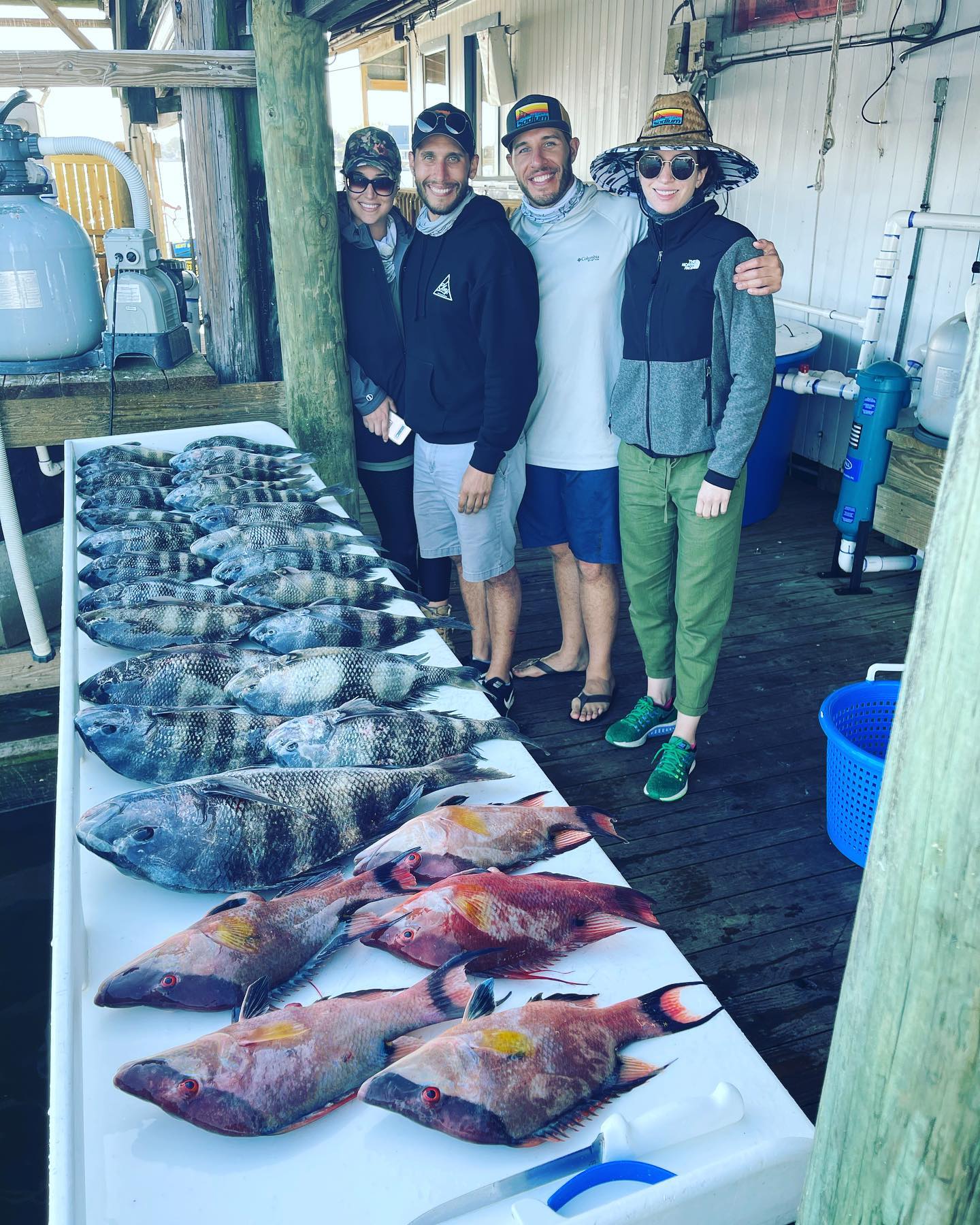 Last Updated on December 24, 2022 by Eric Bonneman
As one of the best spots for world-class fishing, nearly all anglers find it hard to resist taking advantage of Crystal River's abundant marine life, beautiful crystal clear waters, and promises of good catches. Whether you're a beginner fisherman or an experienced veteran, there's something here for everyone who loves to feel the thrill that only comes from wetting a line! Let me show why inshore fishing at Crystal River will be an unforgettable experience.
Crystal River Fishing
Crystal River is only possible for some looking for the best fishing in Florida. This pristine destination offers crystal clear waters, making it ideal for spotting the big ones. And no matter your experience level – from novice to expert – you can test your skills against grouper, snook, tarpon, and redfish swimming in the depths below. Every trip to Florida is complete, with a day or two spent fishing in Crystal River. The plentiful catches are sure to make your experience worthwhile and provide you with lasting memories!
Inshore Fishing
When planning your Gulf Coast fishing trip, you can't go wrong with Crystal River's expansive grass flats, creeks, and oyster bars. This is the prime habitat for some of Florida's most prized inshore catches. Whether it's redfish, snook, trout, black drum, or flounder- they thrive here! Breaking through the mangroves and seeing the fishery alive with activity will take your breath away. And watching your rods bend with a bite- there's nothing quite like it. Make sure to hit up Crystal River for the best shallow-water fishing experience in Florida!

Grouper Fishing
When people think of gag grouper, they usually imagine catching them in deep water offshore. However, some of the best gag grouper fishing can be found in shallower water around reefs, ledges, and springs. These fish put up an incredible fight, making for a great day of fishing. The best time of year to fish for gag grouper in the shallows is October through December. However, they can be caught all year long.
Fly Fishing
Florida Fishing Adventures offers "World Class" year-round fly fishing opportunities for fly anglers of all skill levels. And when it comes to casting for some of the most sought-after game fish, Crystal Rivers & Homosassa are an angler's dream! Redfish, Speckled Trout, Tarpon, Sharks, Tripletail, Jack Crevalle, Mackerel, Bonita, and even Grouper, to name a handful. Casting your fly into that heavenly clear water and watching as it falls gently as if it were a feather in the wind just inches from an unsuspecting fish's nose … now that is something you'll never forget!
Tarpon Fishing
With Florida Fishing Adventures, you can book a Tarpon fishing charter with us and witness this fantastic fish as it migrates through our inshore fishery. The peak season for tarpon runs from May through June, but don't worry if that time passes; we can still target these fish until the end of January! We tailor the charters to your individual needs; whether spin tackle or fly-fishing, we guarantee an adrenaline-filled experience.

Shark Fishing
Crystal River, Florida, is the ultimate destination for shark fishing. With an active season that runs from Spring through Fall, it offers some of the best shark fishing in the area. The choices here are plentiful – from Blacktip Sharks, Tiger Sharks, Bull Sharks, Sharpnose Sharks, and Hammerhead Sharks – there is something for everyone. Shark fishing charters are also kid-friendly! Kids will love the thrill and excitement of watching these powerful beasts fight against their line. What better way to show them the incredible power of nature than a day out on the open seas?
Extreme Shallow Water Fishing
Crystal River is an exceptional area for wintertime fishing. Our Cottonmouth Mud Boat can still access the spots even when tides get abnormally low. These creeks may not have much water, but they still provide plenty of opportunities to catch Redfish, Speckled Trout, Sheepshead, and Black Drum. Even a beginner can be successful when we take them to these areas under shallow waters. Once you experience this style of wintertime fishing in Crystal River, you'll understand why it's so beloved among local fishermen!
Kayak Fishing
Savvy anglers can still succeed on those special days when conditions are less than ideal for backcountry fishing. During these times, the fish will seek deeper water to stage in preparation for the next tide. This can lead to genuinely remarkable experiences – like when you round a corner and spot an immense school of Redfish or Snook headed your way. If seeing huge schools pushing waves of water towards you is your kind of thrill, this is another reason why fishing the Nature Coast is such an exciting adventure!

Other Adventures In Crystal River
Scallop season is an annual event that locals here on the Gulf Coast of Florida look forward to all year long. Once the scallop season opens, we can be guaranteed to encounter some of the most amazing underwater wildlife while harvesting these delicious shellfish. Imagine snorkeling through seagrass beds among hundreds of fish, sea turtles, crabs, and scallops! The deep blue waters make for a great adventure, no matter your age or level of experience.
Plus, if scalloping isn't enough fun for your family, we offer a variety of private sunset river cruises throughout the Crystal River area that are sure to add even more wonder to your outdoor escapade. You're sure to spot wild boar, osprey, bald eagles, tarpon, manatees, and dolphins—the two favorites in our book! This happens near sunset when nature comes alive, and animals come out to play.
And If you're looking to get up close and personal with some of the most impressive inshore fish, take a chance to feed the tarpon at The famous Pete's Pier!

Fishing and Lodging are Available With Florida Fishing Adventures
Florida Fishing Adventures offers all-inclusive vacation packages that are perfect for anyone dreaming of a fishing adventure. These packages include everything you need for an unforgettable experience, from lodging to fishing. Crystal River is home to many types of wildlife, and our packages allow you to see it all. There's something for everyone, from fishing in the backwoods to scalloping in the season to dolphin watching.
The Client Condo offed by Florida Fishing Adventures is an all-inclusive stay hosted by Captain Louie, who can reserve and recommend places to eat and things to do. If you're looking to catch dinner with the captain to hear his excellent tips and fishing story, you can do that too! No matter the time of year or what you want to do, there is something for everyone in Crystal River. Make the most of your next Florida fishing trip; book yours today!