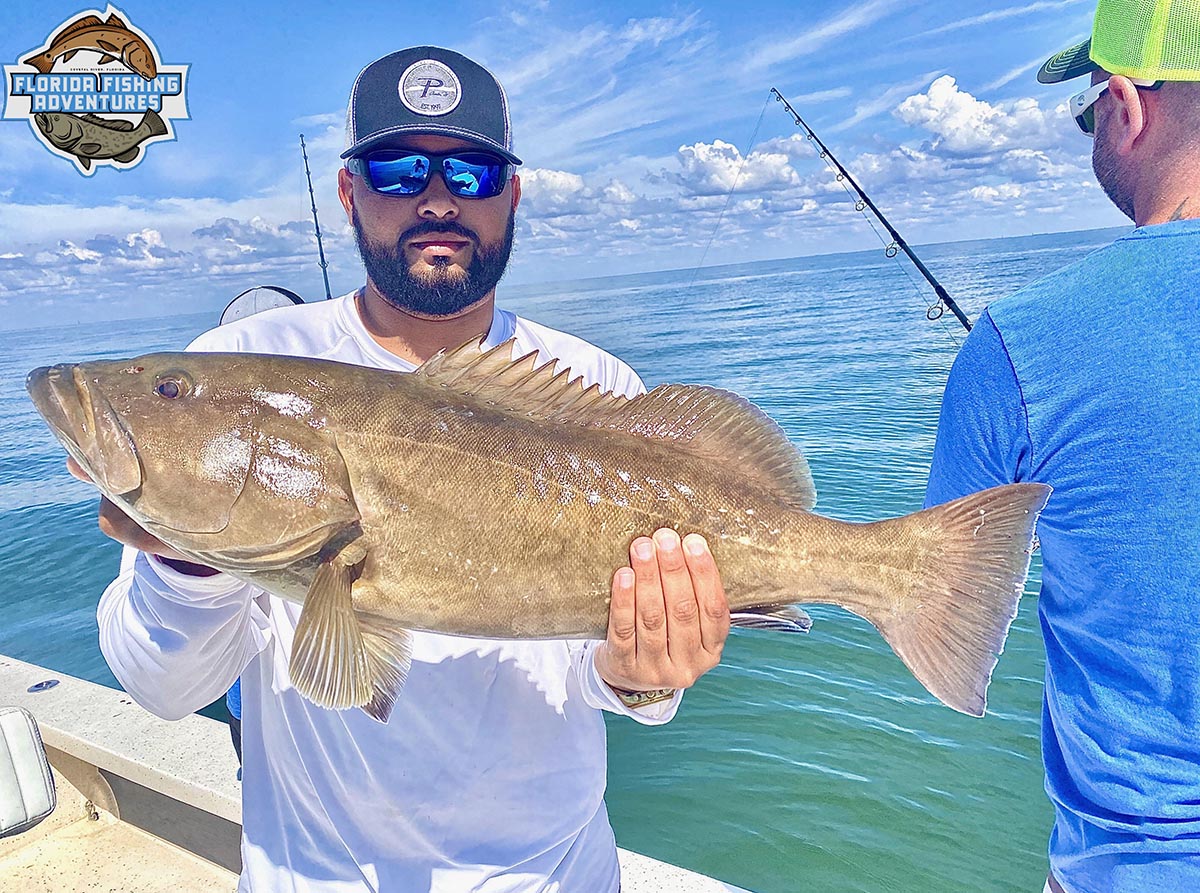 Last Updated on October 17, 2023 by Eric Bonneman
When it comes to fishing in Florida, there's no place quite like Crystal River, and nobody knows these waters better than the team at Florida Fishing Adventures. This isn't just about casting a line and hoping for the best; it's about the whole experience, a genuine adventure. We're talking about real, honest fishing, in a place where the rivers meet the Gulf, creating a unique haven for a diverse range of fish species.
Based right in the heart of Crystal River, Florida Fishing Adventures offers more than just a standard fishing trip. It's a hands-on, reels-and-water experience guided by folks who fish these waters day in and day out. Captain Louie Argiro and his team don't just guide; they share their home waters with you, showing you the ins and outs of a fishery they know like the back of their hands.
Crystal River itself is a slice of pure Florida fishing paradise. With its spring-fed rivers and access to the Gulf, it draws in all kinds of wildlife. It's not just the fish that are biting; it's a place where you can see manatees, dolphins, and a whole host of birdlife. It's raw, it's real, and every trip out on these waters is a good story waiting to happen.
Join us at Florida Fishing Adventures, where we're not about frills and fancies — we're about good fishing, good company, and the kind of stories you'll want to tell again and again.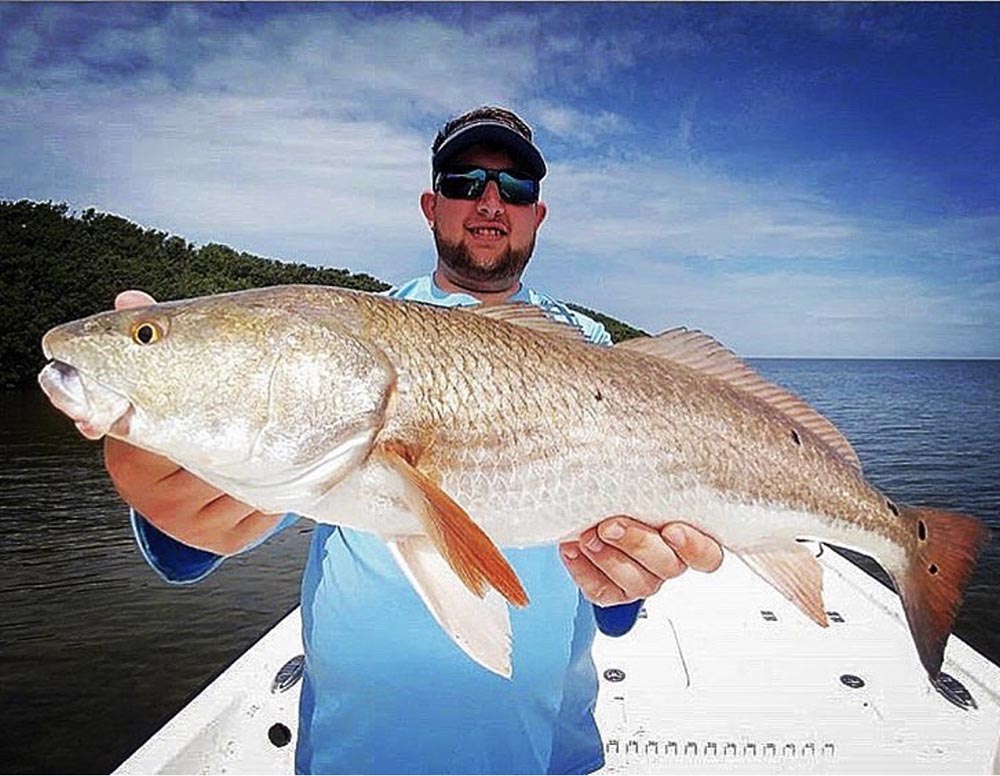 Why Choose Florida Fishing Adventures for Your Vacation?
Alright, let's cut right to the chase: why should you pick Florida Fishing Adventures for your next fishing trip? Well, it's simple. We're not here to sell you a one-size-fits-all, cookie-cutter vacation. Nope, we provide something a whole lot better: a genuine, tailor-made fishing experience, with a bit of good old Florida adventure thrown in.
Here's the deal. Our vacation packages are all-inclusive, which means we take care of the heavy lifting. You won't need to worry about the nitty-gritty details; we've got it all sorted. We're talking lodging at our cozy "Client Condo," right in the thick of things in Crystal River, so you're never far from the action.
But what really sets us apart? It's the variety. With us, you're not just stuck on a boat with a fishing rod. We've got scalloping trips where you can dive into the water and scoop up those little critters yourself. It's a blast, trust me. And the wildlife viewing? Top-notch. You might spot manatees, dolphins, and all sorts of birds while you're out on the water.
And the fishing – well, that's what you're here for, isn't it? We target a whole mess of different species, depending on the season and what's biting. Redfish, tarpon, grouper – you name it. Plus, Captain Louie and the team are pros, not just at fishing, but at making sure you have a good time, too.
So, why choose us for your vacation? Because we're offering real adventures, real fishing, and no fuss. It's that simple.

Crystal River's Ecosystem
Now, if you're thinking of coming down to Crystal River, there's something you've gotta understand right off the bat. This place is alive. I mean, the whole area is teeming with all sorts of creatures, big and small, especially in the water. It's a living, breathing ecosystem, and that's what makes it such a prime spot for fishing and just soaking in nature.
We've got this mix of freshwater and saltwater habitats here because of the springs and the Gulf's proximity, making it a hotspot for diverse coastal wildlife. The mangroves? They're not just trees; they're like underwater nurseries for fish, crabs, and shrimps. They're essential for the backcountry fishing we do. And let's not forget the grass beds in the shallows — prime real estate for redfish and trout.
But it's not just about what's beneath the water. Look around, and you'll see dolphins doing their thing in the waves. During certain times of the year, the scallops are plenty, and folks can dive in and grab a handful. As for manatees, those gentle giants, they're a common sight, especially near the springs.
Beyond the wildlife, there's history here. Crystal River and Citrus County have roots going way back, with sites and landmarks that reflect the area's cultural heritage. It's not unusual to find yourself fishing near an archaeological site, reminding you of the folks who fished these waters hundreds of years before us.
So, yeah, Crystal River isn't just another fishing spot; it's where life, history, and culture converge. Coming here, you get to be part of that for a spell, and that's something worth experiencing, don't you think?

The "Client Condo": Your Home Away from Home
Alright, let's talk about your digs when you come down for a visit. We call it the "Client Condo," and it's more than just a place to crash after a day on the water. This spot is your home base, your little slice of comfort in Crystal River.
First off, it's got everything you need. The bedroom? Cozy as can be, with a queen bed that's a real treat for a tired back. The living room's got a double sofa bed, perfect if you're bringing the family along. We didn't skimp on the kitchen, either — it's full-sized because we know how important a good meal is when you're living the outdoor life.
But here's the kicker: the bathroom's got a large jacuzzi tub. Yeah, you heard that right. Nothing beats a soak after a day of reeling in the big ones. There's also a walk-in closet, private entrance, and heck, we even threw in a large deck with a grill. Because who doesn't love a good barbecue in the evening?
Now, location-wise, you're in the sweet spot. We're talking a hop, skip, and a jump from Three Sister's Springs and Hunter Springs. You can practically smell the fresh spring water. And when it comes to food, you've got seafood joints, Greek spots, and other tasty options just around the corner. Need to pick up a souvenir or two? The historical Citrus Avenue shopping area isn't far off.
The best part? You're smack dab in the middle of all the action. Whether you're here for the fishing, the scalloping, or just to kick back, everything's just a stone's throw away. So, yeah, the "Client Condo" isn't your average stay. It's your home away from home. Everything you need, right where you need it. That's how we do things around here.

Additional Perks with Florida Fishing Adventures
Now, let's get into the real juicy stuff — the extras. You see, booking with Florida Fishing Adventures isn't just about the fishing; it's about the whole experience, and that includes some pretty sweet perks that you won't find just anywhere.
Captain Louie, the guy at the helm, is all about making sure you get the VIP treatment. For starters, he's got the inside scoop on where to eat. Whether you're in the mood for some hearty local fare or something a bit fancier, Louie's your guy. He can point you in the right direction and even handle the reservations. All you gotta do is show up and enjoy.
But here's a real treat: how does lunch catered onboard sound? That's right, no soggy sandwiches here — we team up with the Sea Hag Deli to provide top-notch eats while you're out on the water. It's the little things, you know?
And if you fancy, you might just find yourself having dinner with Captain Louie himself. It's not every day you get to break bread with a local legend, hearing firsthand about the secret fishing spots and the one-that-got-away stories.
So, what's the bottom line? With us, you're not just a client; you're part of the Florida Fishing Adventures family. It's personal. It's exclusive. And it's all geared towards giving you an experience you won't soon forget. That's the kind of special treatment we're talking about. No frills, no fluff — just genuine, down-to-earth good times.

The Vacation Packages
Okay, let's dive into the good stuff — the vacation packages. We've bundled up the best of what we do in some neat options, so you can pick what suits you best. No hidden fees, no surprises; just straight-up good times and value. Here's the rundown:
Dolphin Package:

What's in it? Two days of inshore fishing paired with two nights of lodging.
How much? $1100 for a single angler, and if you want to add a buddy, it's just $100 extra per person (up to four folks total).
Why go for it? This package is perfect for those looking to immerse themselves in the fishing experience, with the chance to reel in a variety of species. Plus, the accommodation aspect is a no-brainer, taking the hassle out of planning where to crash after your day on the water.

Redfish Package:

What's in it? Three days of inshore fishing, three nights of lodging.
How much? It's $1650 for one angler, and again, adding any extra anglers is $100 each.
Why go for it? More time on the water increases the chances of catching that trophy fish. It's ideal for the angler looking to get serious with their cast and really dig into what Crystal River's waters have to offer.

Private Scalloping Adventure Package:

What's in it? Two days of scalloping adventures, two nights in the condo.
How much? $900 for two scallopers, and if you've got others tagging along, it's $50 extra per person.
Why go for it? Scalloping is like an underwater treasure hunt, perfect for families or anyone looking to mix up their time on the water. It's hands-on, fun, and something a little different.

Snorkel, Fins, and Mask Package:

What's in it? Three days of scalloping, three nights of accommodation.
How much? $1350 for two, with additional scallopers at $50 each.
Why go for it? It's the ultimate scalloping experience. With three days, you get to truly enjoy the richness of the bay, soaking in the scenic underwater views and the thrill of the hunt.
Each package is designed with you in mind, offering a blend of adventure, relaxation, and a genuine taste of what Crystal River is all about. It's not just a trip; it's an experience, with everything ready and waiting for you. Just bring your enthusiasm, and we've got the rest covered.
Conclusion
So, what's the hold-up? Get on down to Crystal River and see all the fuss for yourself. Book a package with Florida Fishing Adventures, and let's make some memories on the water. No gimmicks, just real fishing, real fun, and the real Florida. Give us a call, and let's get to planning your next great adventure. See you soon!