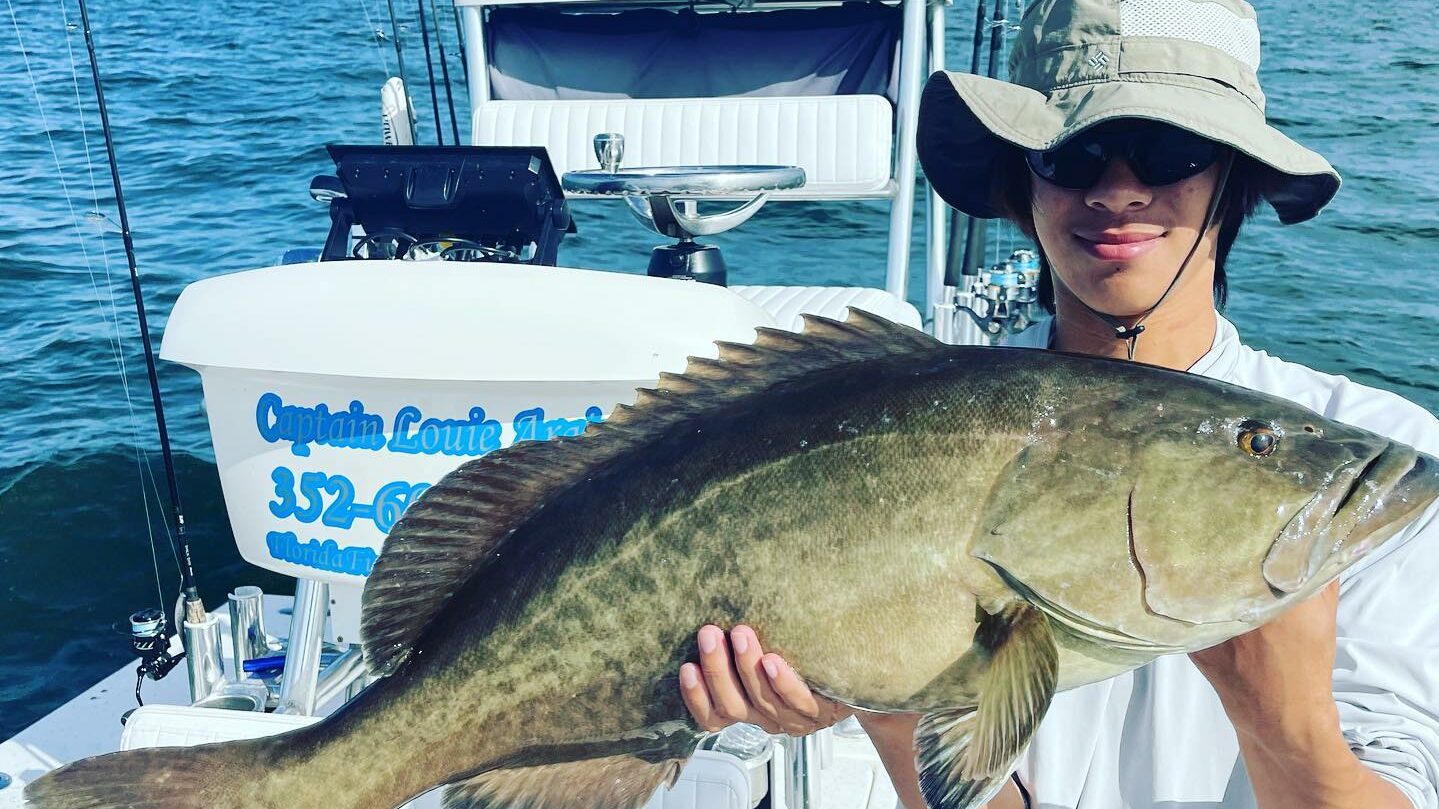 Last Updated on November 22, 2021 by Eric Bonneman
Shallow water grouper fishing in Florida is one of the coolest ways to target and harvest grouper species without having to venture far offshore to do so. There are a handful of areas that have the environment to support shallow-water grouper, but one place stands out as the best – Crystal River.
What Makes Crystal River The Best Shallow Water Grouper Fishing Destination?
Crystal River is home to the perfect mix of ecology, climate, habitat, and food supply that shallow water grouper flock to. While shallow-water grouper fishing is possible in a handful of Florida fisheries, this complex combination of traits that are only found in Crystal River makes it the best.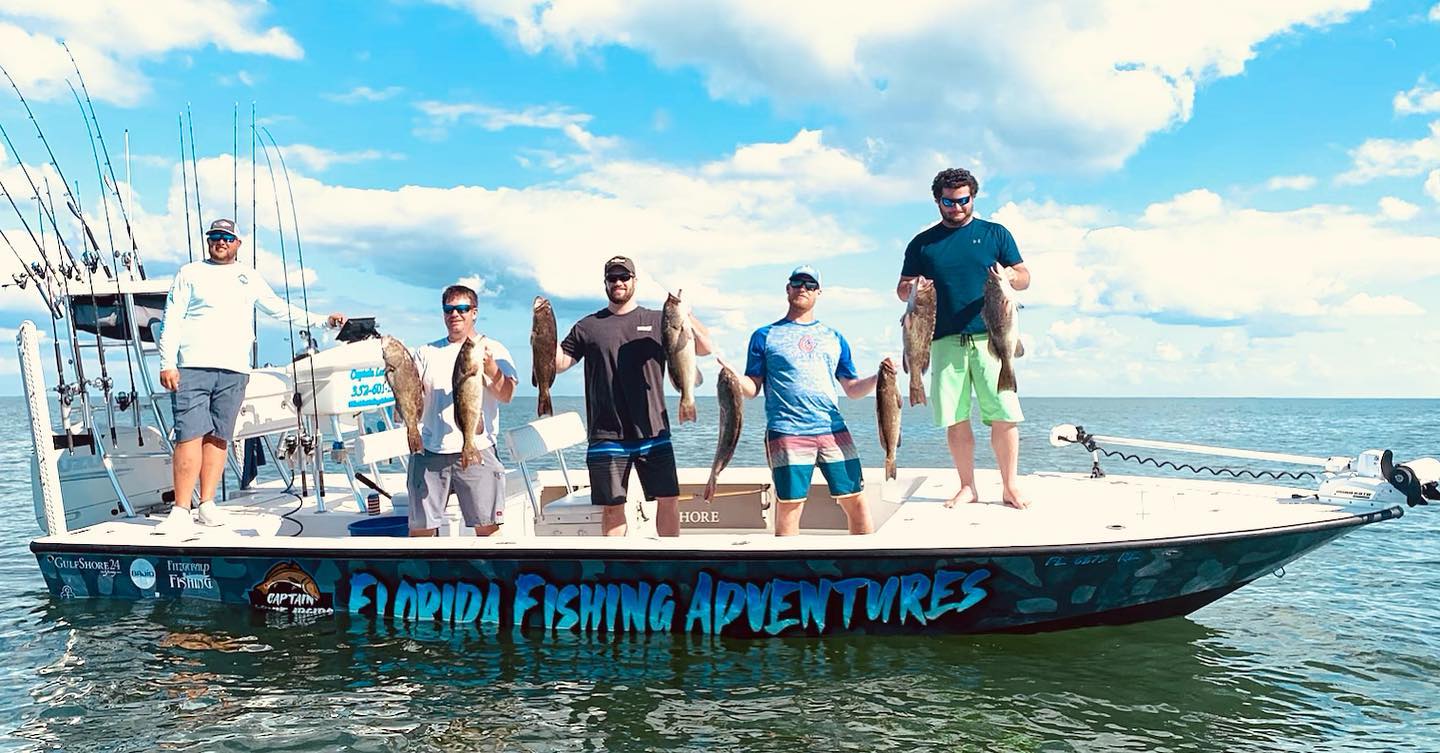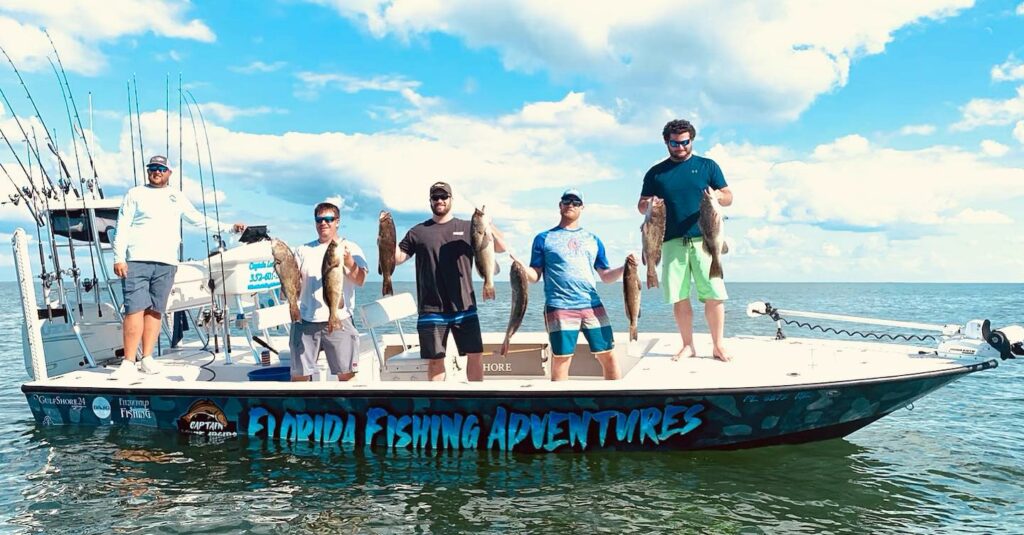 The Ecology
The biggest factor that makes Crystal River an excellent shallow-water grouper fishery is its ecology. This part of the Nature Coast is home to underwater rock piles that line the bottom just outside of the shallow flats. In this zone, 8-30 feet deep, Gag Grouper are the most abundant. These rock piles provide safety, house prey species, and give this ambush predator a place to hide in before pouncing on their next meal.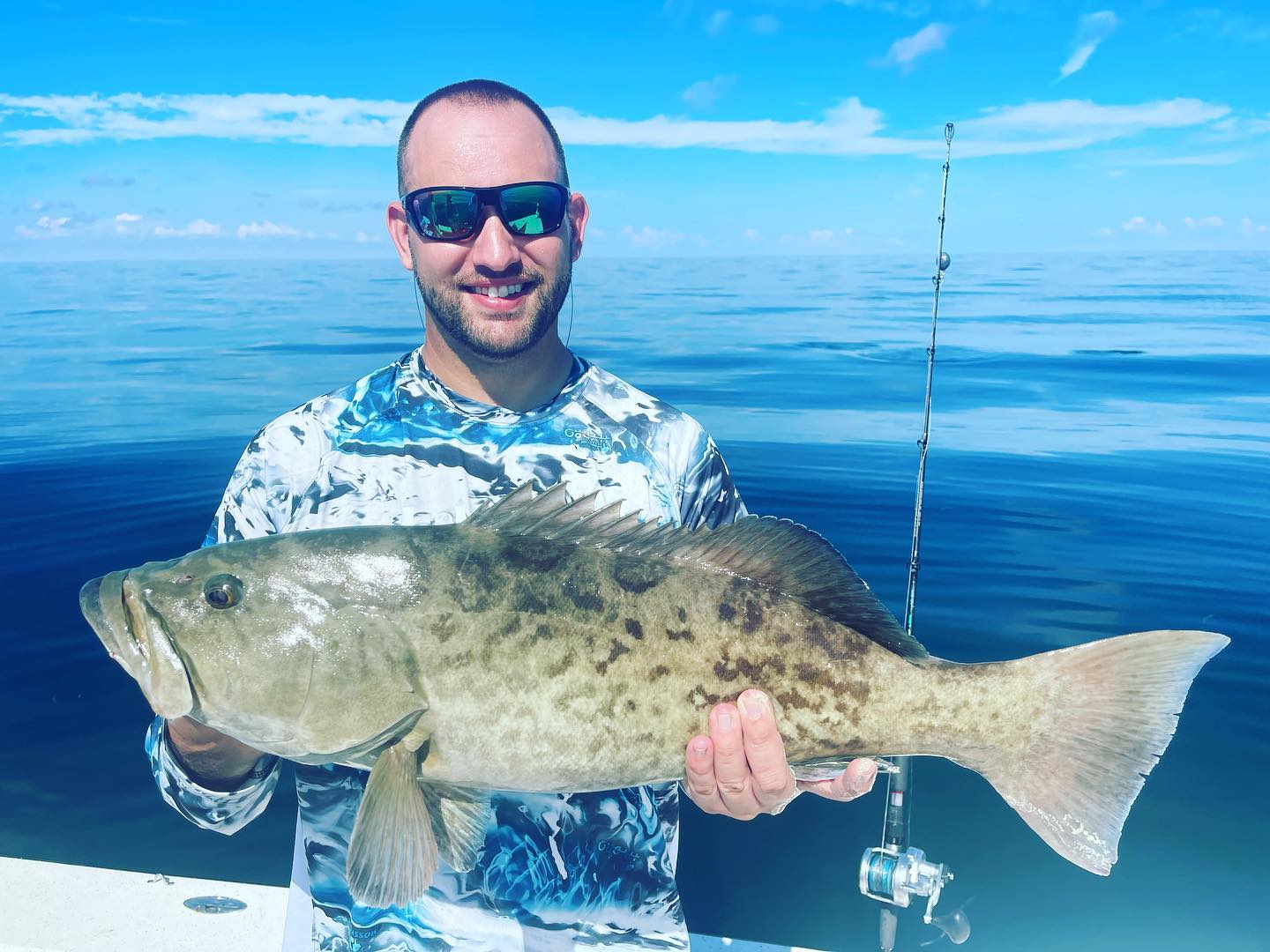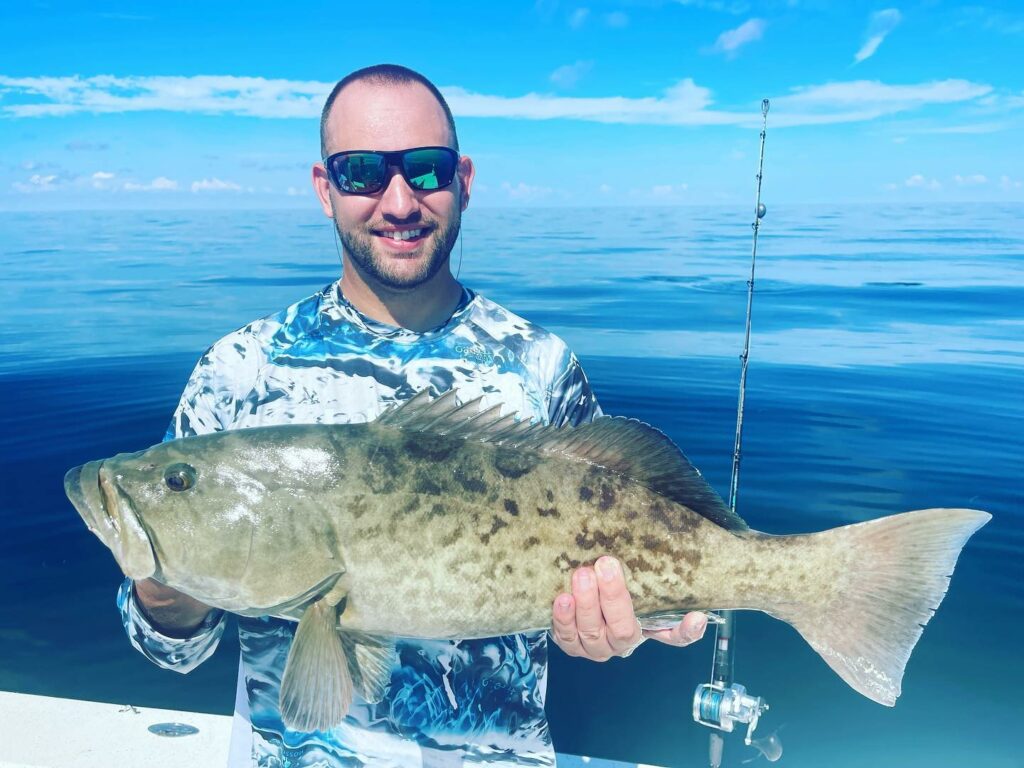 The Climate
Shallow water grouper fishing is a year-round activity in Crystal River. This area is home to temperate waters that make this possible. It is during the winter months that the fishing is the best, however. Gag Grouper floods into the rock piles in preparation for their yearly spawning routine, which takes place under wintertime full moons. The tidal pull of the moon is at its strongest during the winter as the moon is closer to the earth. This combined with the temp trigger the spawning activities.
Wintertime water temps in Crystal River average 62.6°F, compared to 73.4°F in spring, in summer the average temperature is 86°F, and in fall it is 77°F. As with most fish species, spawning brings hunger and the constant need for food. In Crystal River, this means that these groupers are ready to attack just about anything that comes their way.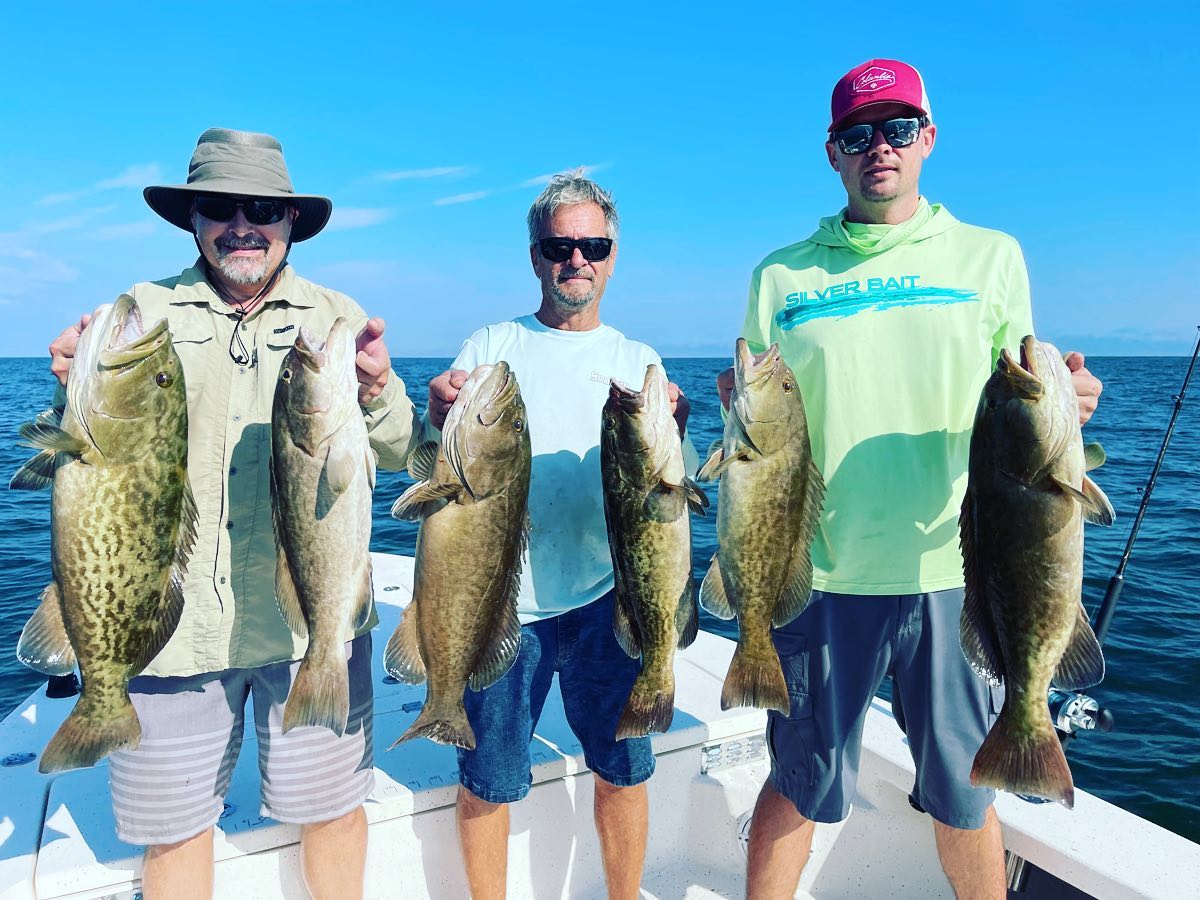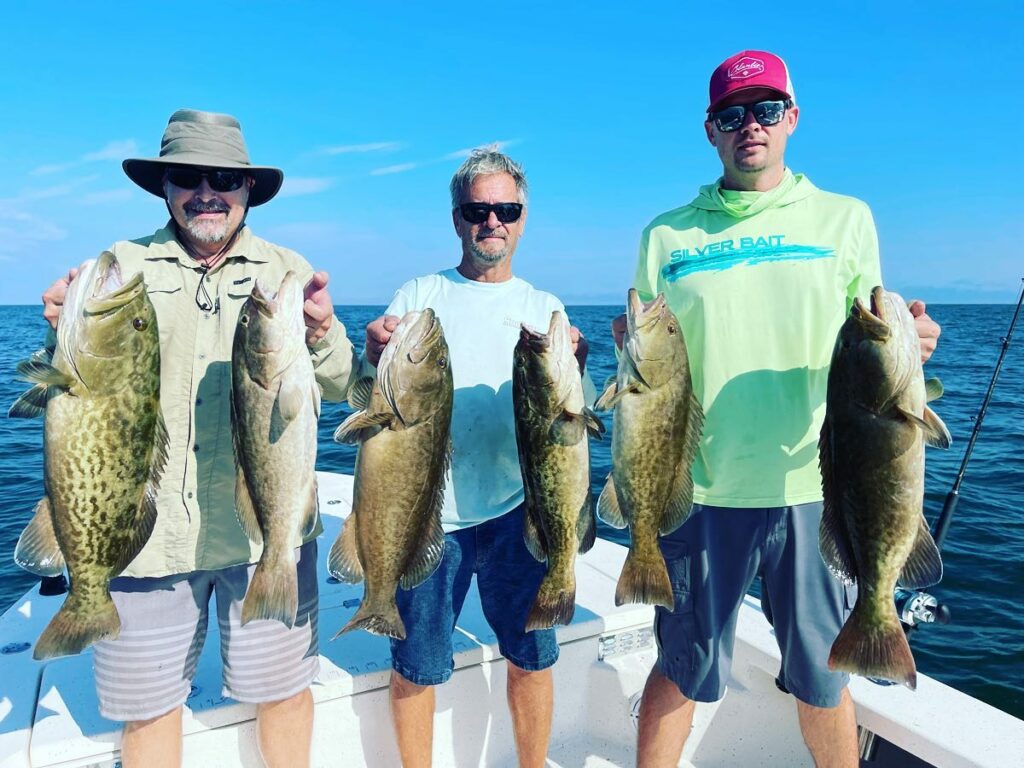 The Abundance
The shallow water grouper population in Crystal River is extremely healthy. Between the ecology and climate, this area is one of the most pristine habitats available for the species along this stretch of Florida's Gulf coast.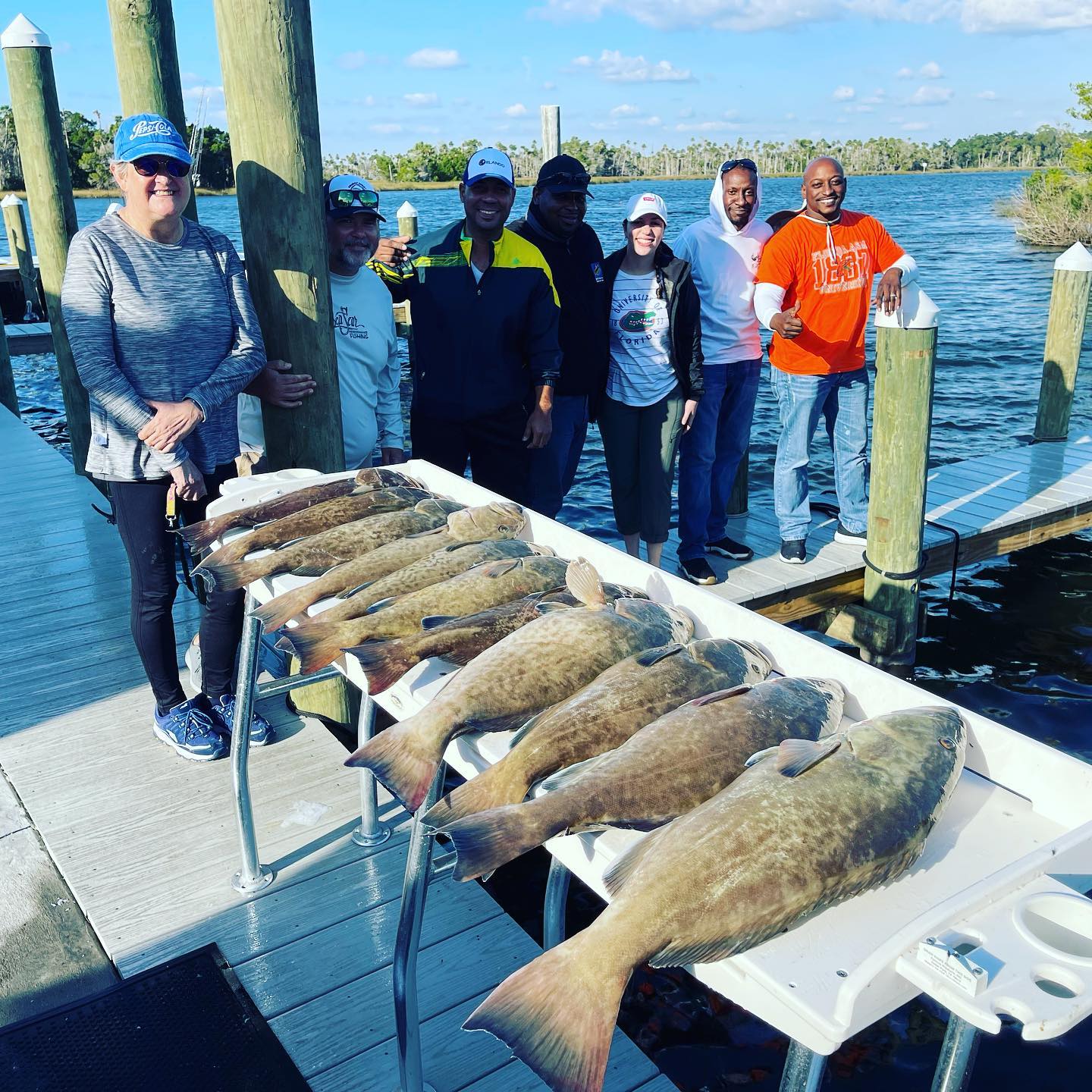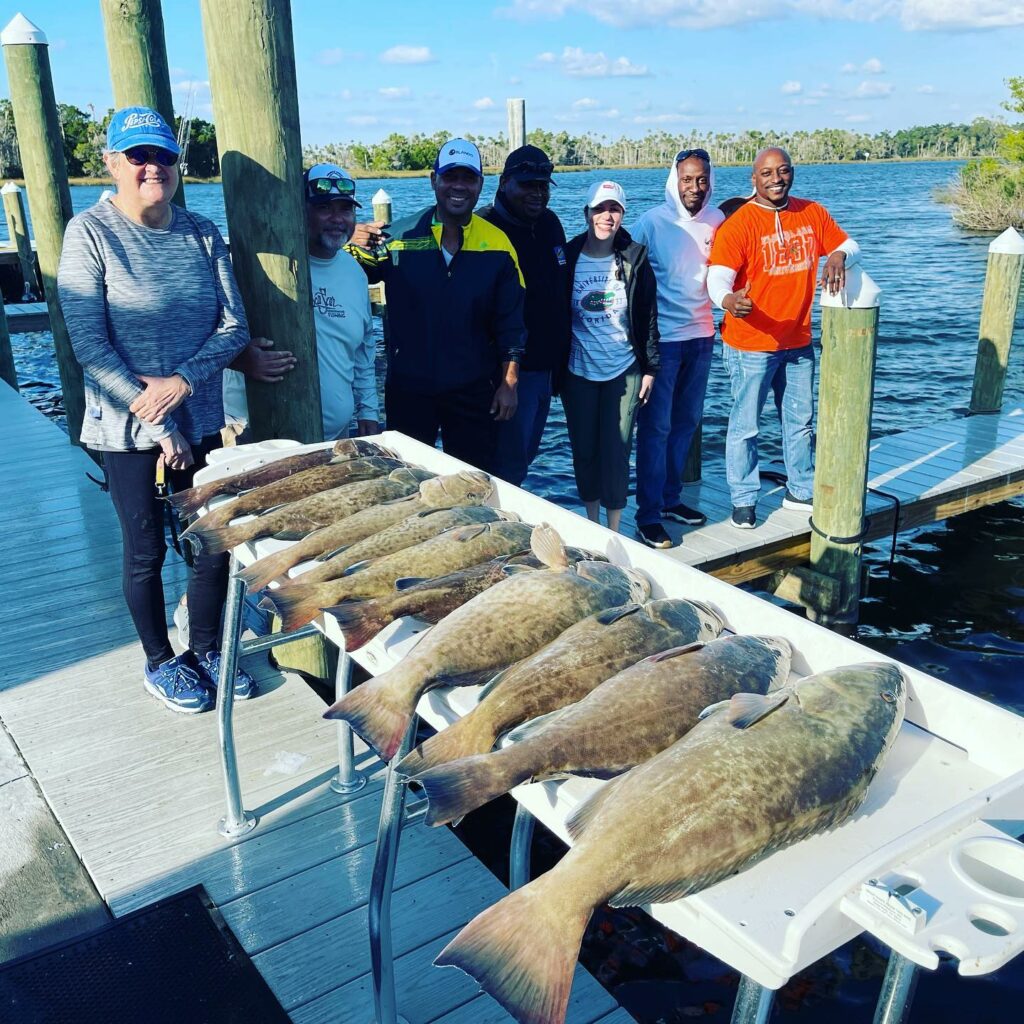 The Ease
No fishing is easy. BUT – comparatively, and especially in the winter, catching bag limits of shallow-water grouper is nearly a daily occurrence. Whether using bait or lures, local anglers are able to catch these limits on either setup.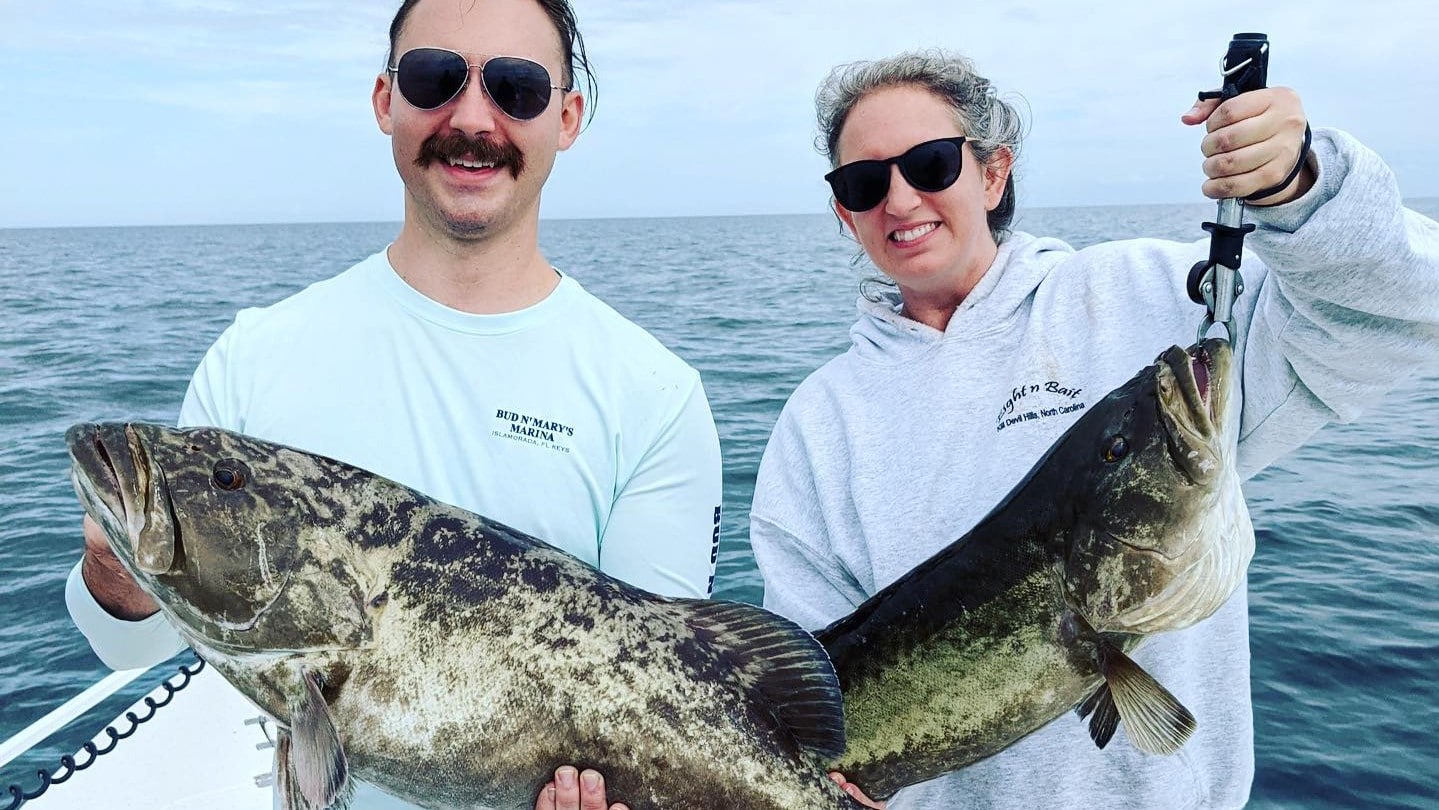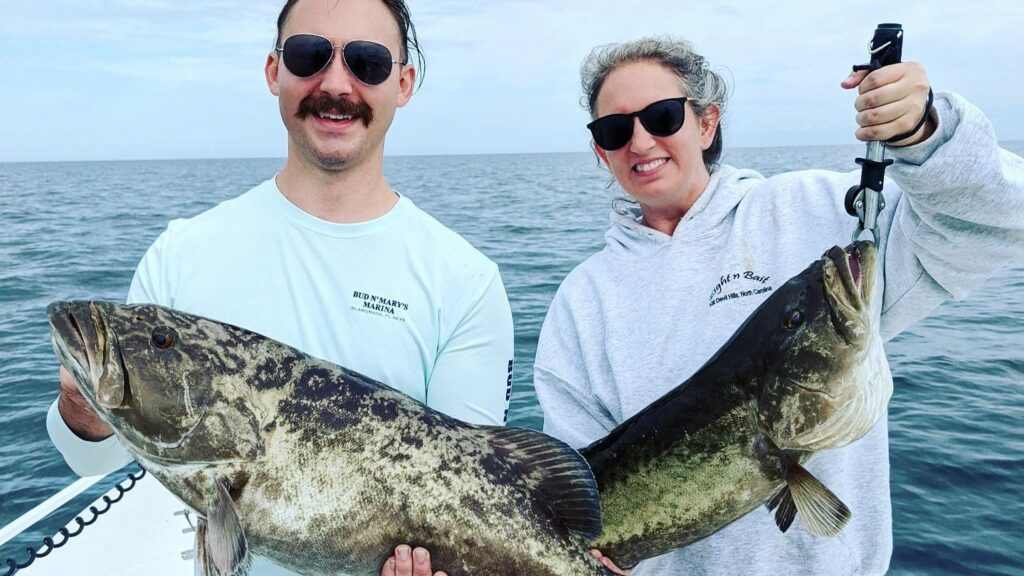 Try Crystal River Shallow Water Grouper Fishing For Yourself
There really isn't a better way to understand what makes Crystal River the best shallow-water grouper fishery in Florida than seeing for yourself. While fishing TV shows have dedicated episodes to this form of fishing in the area, it has been the topic of magazines, and a whole lot of word of mouth – nothing will beat the experience in person.
Captain Louie there at Florida Fishing Adventures dedicates each winter to take guests out on shallow water grouper fishing trips. While this particular year is almost over, and the remaining dates are slim – do take the time to plan for the next available season.
Get Started Planning:
See Inshore Grouper Fishing Charter Info
See Rates, Availability, and Make Reservations