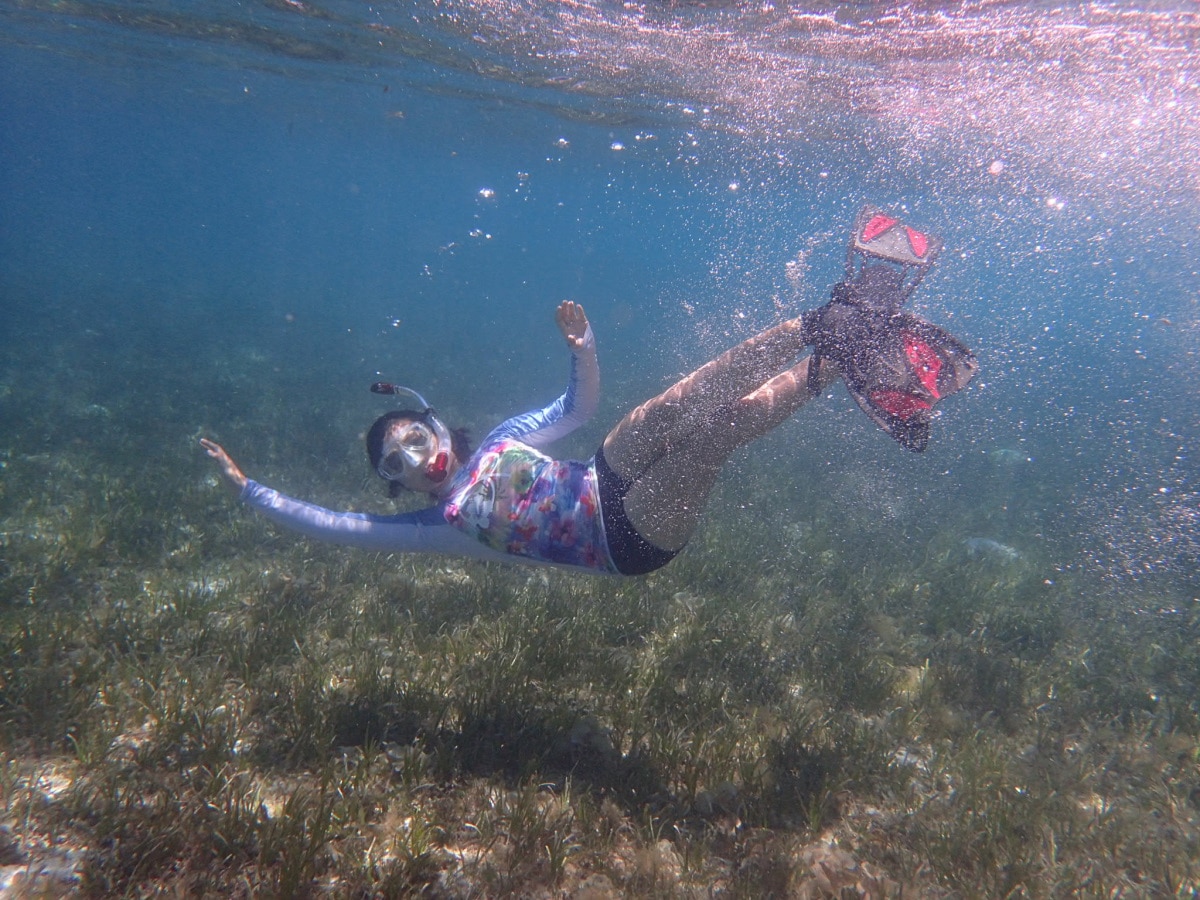 Last Updated on May 5, 2022 by Eric Bonneman
Scalloping is an annual summer tradition for many families that live and visit Florida's Nature Coast. The experience of floating in crystal clear water while studying the bottom for scallops is meditative and relaxing. The fun and relaxation of an active day on the water keep people coming back year after year to collect bags full of these tasty mollusks.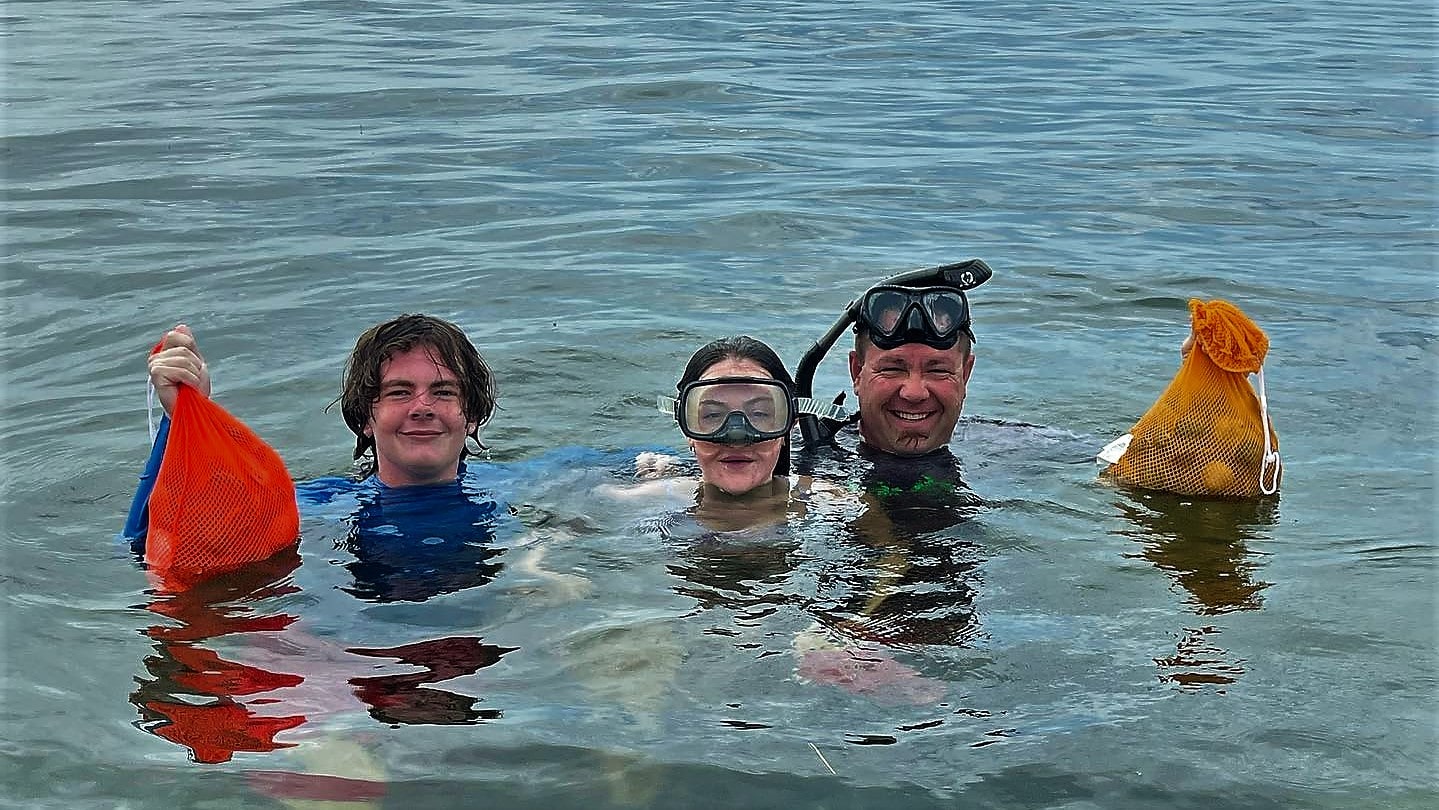 One of the best reasons to go scalloping is that it is fun and safe for the whole family, regardless of your abilities. Scallops can readily be found in shallow water, around 2-7 feet deep. Snorkeling is the primary method used to search for and collect scallops. Children who cannot dive to the bottom can swim with family members while wearing a life jacket and mask to help spot and gather the scallops. Seeing family swim to the bottom will also encourage them to learn how to snorkel and dive. Constantly swimming and diving is a fantastic exercise for everyone as well.
Another significant part of scalloping is you get to experience the marine life that lives around the shallow grass flats while snorkeling. You may see a variety of fish, crustaceans, turtles, small harmless sharks, and other fascinating creatures and diverse plant life found on the flat.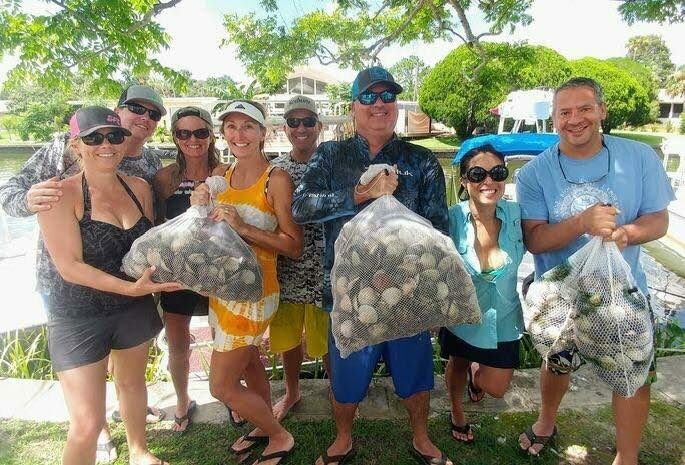 The scallop grounds are just a few miles off the coast of Crystal River, well within sight of land. This means you get to start and end your scalloping trip with a relaxing 30-minute boat ride that will take you through pristine coastal mangroves, which includes opportunities to see many other types of wildlife, such as dolphins and birds, along the way.
Scallops are great to eat! Each scallop produces a piece of meat that is similar in size to the tip of your finger. With up to 10 gallons of whole scallops per boat, a trip often results in enough meat for a fried scallop appetizer and a fantastic pasta topping to feed several people.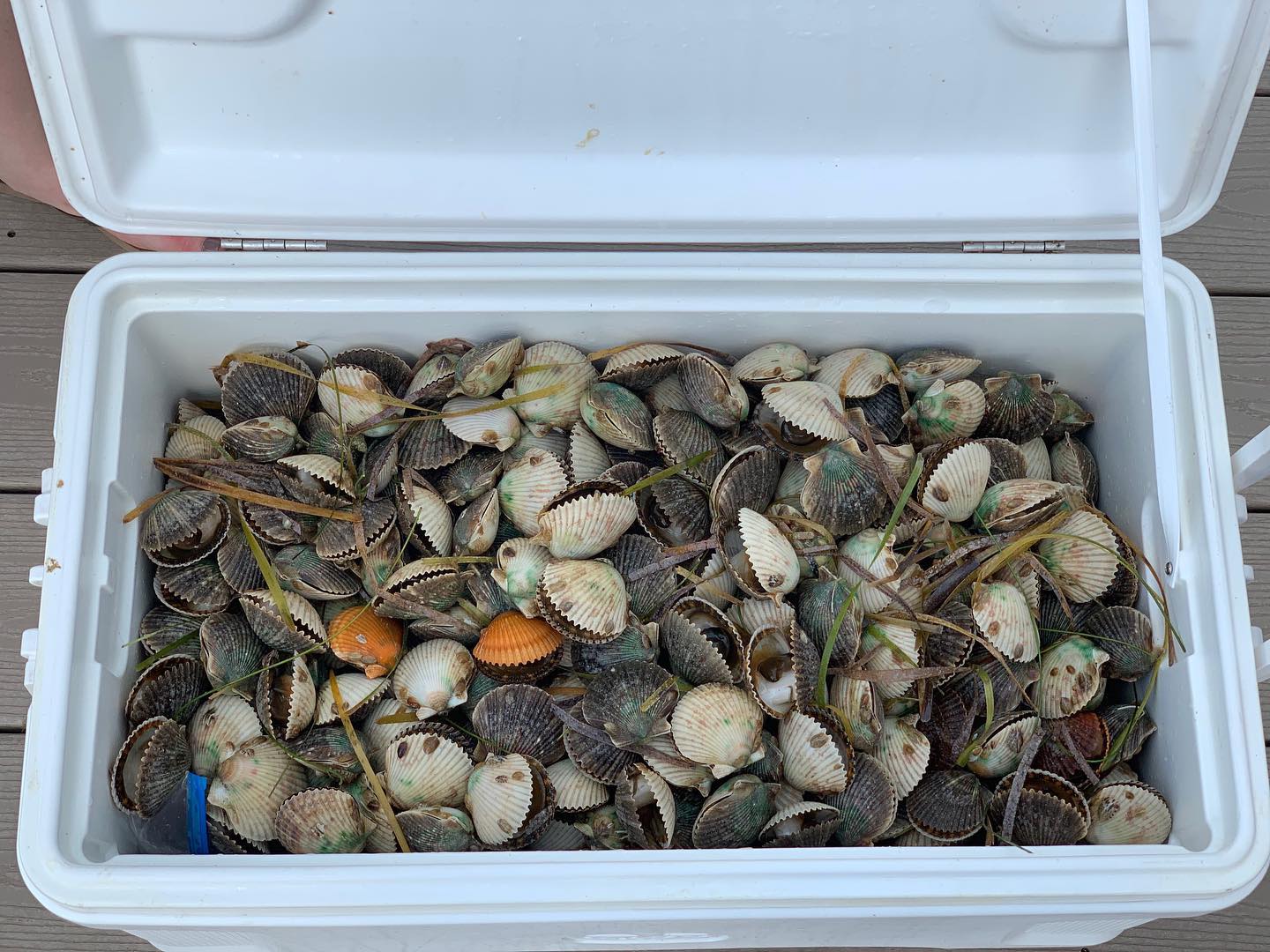 This year's scallop season runs from July 1 through September 24. Each person can keep up to two gallons of whole scallops, with a maximum boat limit of 10 gallons.
Captain Louie Argiro blocks off large segments of his calendar due to the popularity of scallop trips. Dates will book up fast, so book your scallop trip with Florida Fishing Adventures now!