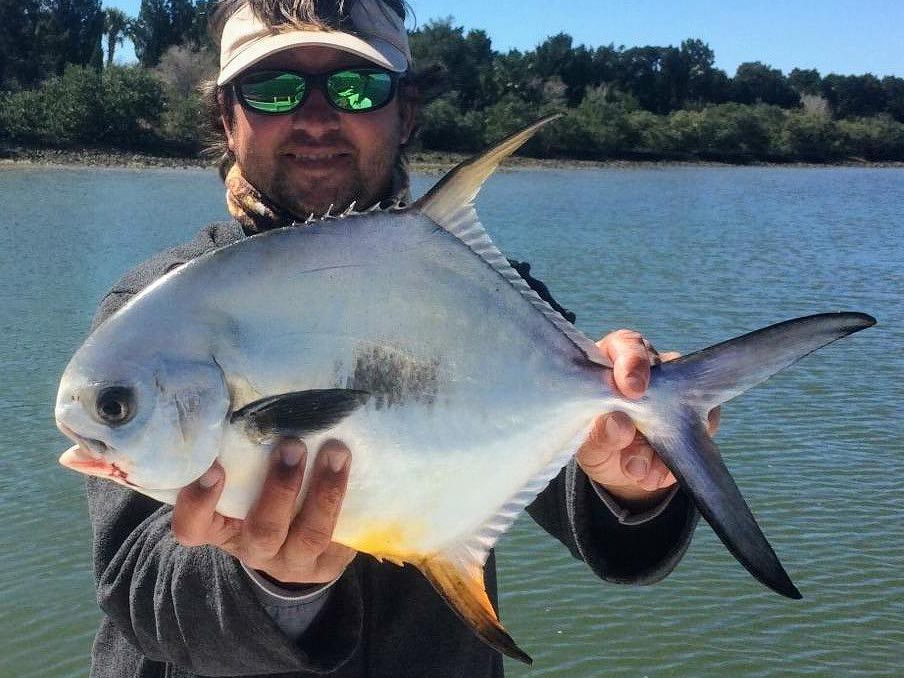 Last Updated on January 4, 2021 by Eric Bonneman
Permit is one of the most sought after inshore species in the state of Florida. A member of the Pompano family, Permit are aggressive fighters and can be found seasonally (during fall/winter) in Crystal River. Permit are also one of the most difficult fish to catch.
Scientific Name: Trachinotus falcatus
Other Names:
None (often confused with Pompano)
Color: Silverish with yellow tints, bluish-gray to blue-green backs.
Florida Conventional Tackle Record: 50 lb 2 oz landed in 1997
Florida Fly Tackle Record: 41 lb 8oz landed in 1986
Max-Length: 48 inches
Lifespan: 23+ Years
Habitat: Inshore and Offshore.
Migration: Still Under Study
Spawn: Year-round Along the Florida Coast
Diet: