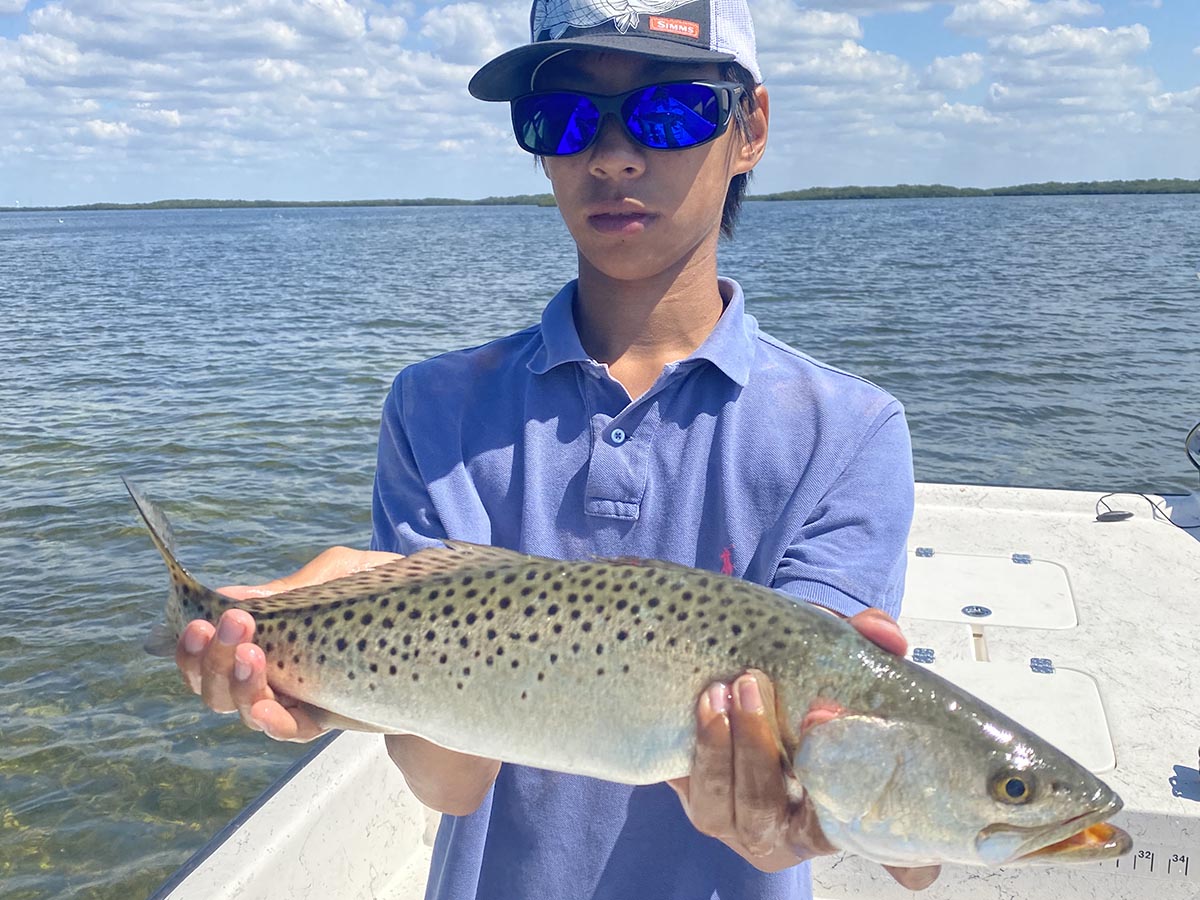 Last Updated on February 8, 2023 by Eric Bonneman
Crystal River is a renowned fishing destination in Florida, famous for its picturesque waterways and thriving fish populations. With an abundance of species to target, anglers of all levels can enjoy a successful and rewarding fishing experience in the area. Let's outline some of the top species to target in February and provide tips for maximizing your chances of a catch.

#1. Redfish
Crystal River is the perfect destination for anyone looking to catch Redfish, also known as red drum, in February. Easily found in large schools near oyster bars and grass flats, this fish can be targeted with the right equipment and tools. Consider searching for sandy bottoms where these fish feed on crabs and shrimp. To be successful at catching them, lure them with live bait such as crabs or shrimp, or try using artificial lures that imitate their prey's moves. With some dedication, focus, and skillful techniques, you will have a day of success fishing Redfish in no time!
#2. Searout
February is a great time to target trout in the Crystal River. To maximize your chances of success, use live bait such as mullet, pinfish, or jigs tipped with soft plastic lures or shrimp. When trolling for these fish, it's essential to focus on areas with a hard bottom; shoals and shelves are likely spots for trout activity. Remember that these fish tend to feed on small baitfish, so make sure your offering is close to their size. With the right presentation and some patience, you'll be well on your way to a productive day of fishing the Crystal River for trout!

#3. Snook
Crystal River is an angler's paradise, and snook is one of the most popular catches in these waters. Found near mangroves, docks, and bridges, experienced anglers know that live bait like pilchards or herrings will usually be your best bet for a big catch. Artificial lures such as swimbaits or jigs work great, too, but to increase your chances of catching a snook, why not try something noisy? Rattling lures entice these fish from their hiding spots without fail! Despite the fierce fight they give when hooked, it's certainly worth it for the chance to take home one of these delicious fish.
#4. Tarpon
For anglers looking for a thrilling aquatic experience, February in Crystal River is the perfect time to target tarpon. These powerful fish can be found near passes and inlets and confidently drawn toward live bait such as crabs or pinfish. Alternatively, sizeable soft plastic swimbaits or plugs entice tarpon just as well. Tackling these giants requires heavy equipment – after all, they put up an intense fight! If you're feeling adventurous and want to test out your skills against tarpon this February in Crystal River, these tactics will give you a good chance of success.

Tips for a Successful Fishing Trip
In addition to targeting these top species, here are some tips to help you have a successful fishing trip on Crystal River:
Come prepared: Bring the right gear, including fishing rods, reels, lures, and bait. Also, bring along a cooler to keep your catch fresh.
Know the tides: Tides play a significant role in fishing success, so check the tide schedule and plan your trip accordingly.
Pay attention to the weather: The weather can significantly impact fishing conditions, so check the forecast and adjust your plans if necessary.
Hire a local guide: A local guide can provide you with insider knowledge on the best spots, techniques, and gear to use, increasing your chances of a successful trip.
Fish With Us
If you're looking for an outdoor adventure, one of the most memorable experiences can be found in Crystal River with Captain Louie of Florida Fishing Adventures. He has years of experience fishing in this area and knows the best spots for a successful outing. With top-notch gear and access to the best bait, Captain Louie provides renowned tips and tricks to make your day on the water special. Join him for an unparalleled experience and discover why fishing trips in Crystal River are a must-do adventure! Book your trip now with Captain Louie and start planning your unforgettable excursion!