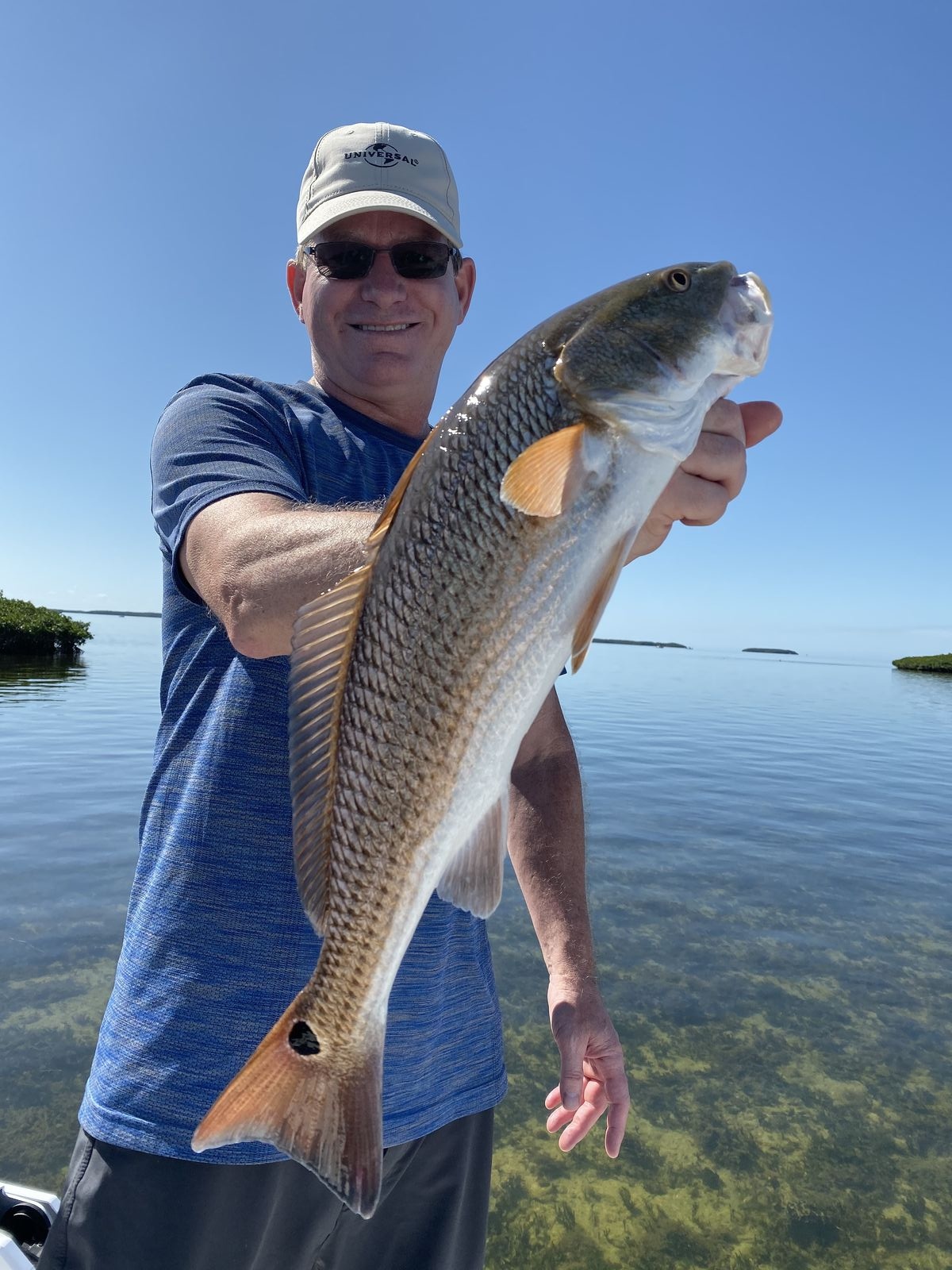 Last Updated on September 14, 2020 by Eric Bonneman
For the past month the fishing has been spectacular! With hardly any rain and light winds, sight casting to tailing redfish and hiding trout has been tops on the menu. Their have been huge schools of tailing redfish from Homosassa point all the way to the North SHore of Crystal River. My clients and I have been stalking these fish in 6″ to a foot and a half of water. They have readily taken anything throw at them. My favorite baits other that live shrimp and pinfish are a Capt. Mikes gold spoon or a 3″ Berkley Gulp Shrimp. These fish have also taken a topwater or two but seem to realy like the Gulps.
The trout action has been in just as shallow water and just as fast and furious. Most of our catches have been coming in 3 foot of water or less, but the real gator trout over 20″ are still lurking in the shallows. My bait of choice right now for the trout are the same Berkley Gulps that the redfish are demoloshing and any kind of Berkley Gulp Jerkbait.
Most of our days have been spent catching a variety of different species of fish. We have been mainly targeting redfish and trout, but for the past month or so while we have been trout fishing another species of fish always interupts our day. For the past month we have been catching plenty of bluefish, mackeral, cobia, and shark while we have been trout fishing. As recently as the 1st of June, we also have been sighting allot of tarpon in crystal clear water from 5 to 7 feet. These fish are a definet challenge and a welcome guest at the end of any trout rod.