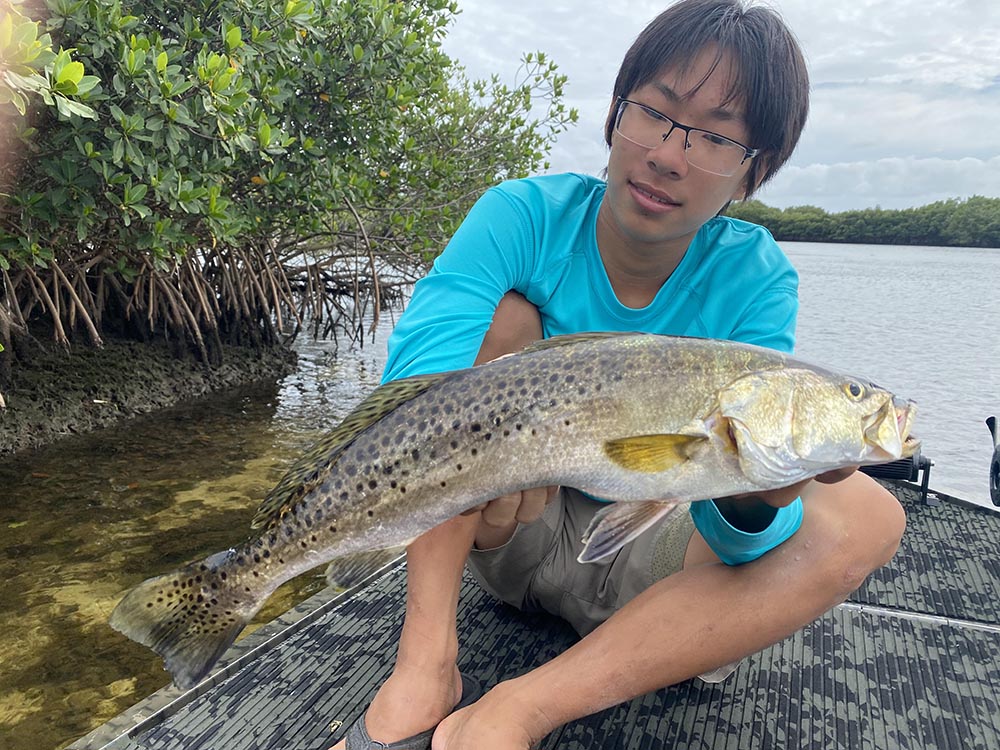 Last Updated on February 2, 2021 by Eric Bonneman
With Spring right around the corner, we start looking forward to the first wave of warm weather fishing here in Crystal River. Generally focused on March, springtime fishing here can take place as early as February to as late as May. This all comes down to how long or little the colder temps last in the area.
Species To Target In Spring
The species list for Crystal River starts to grow exponentially here in the Spring. Some of the top species that local anglers look to target include Giant Black Drum, Spanish Mackerel, Gag Grouper, and Pompano. But that is far from an all-inclusive list – some other local favorites that start showing up this time of year also include:
Cobia
Sharks
Tripletail
Tarpon
Permit
Places To Find Fish
A moving tide, along the flats or in the backcountry, will definitely lead to finding hungry fish. One of the lesser-known places to target is freshwater river outflows. This area has seven of them. The four best are:
Crystal River
Homosassa River
Salt River
Halls River
Anglers can find shots at everything from snook, redfish, and tarpon to freshwater species that include largemouth bass, bluegill, catfish, and gar.
Lures To Use
With warmer weather in the spring, we start switching gears to more fast action types of lures. These include suspending twitch baits, jerk baits, and topwater. For fly fishermen, you'll be looking at clousers, gurglers, and baitfish patterns.
When Will The Spring 2021 Season Start in Crystal River?
The last couple of years we have had an early start to the spring season. This year we are a little cooler a little longer. In this, we are probably looking at a traditional spring start in March. This year, the exact date for the start of spring is Saturday, March 20th, 2021.
According to the 2021 Fishing Calander, the following species will be available in March:
Bluefish
Redfish
Flounder
Ladyfish
Seatrout
Sheepshead
Mangrove Snapper
Tripletail
Amberjack
Barracuda *rare
Black Sea Bass
Bonito
Cobia
Grouper
Grunt
King Mackerel
Spanish Mackerel
Pompano
Porgy
Lane Snapper
Mutton Snapper
Snook
Triggerfish