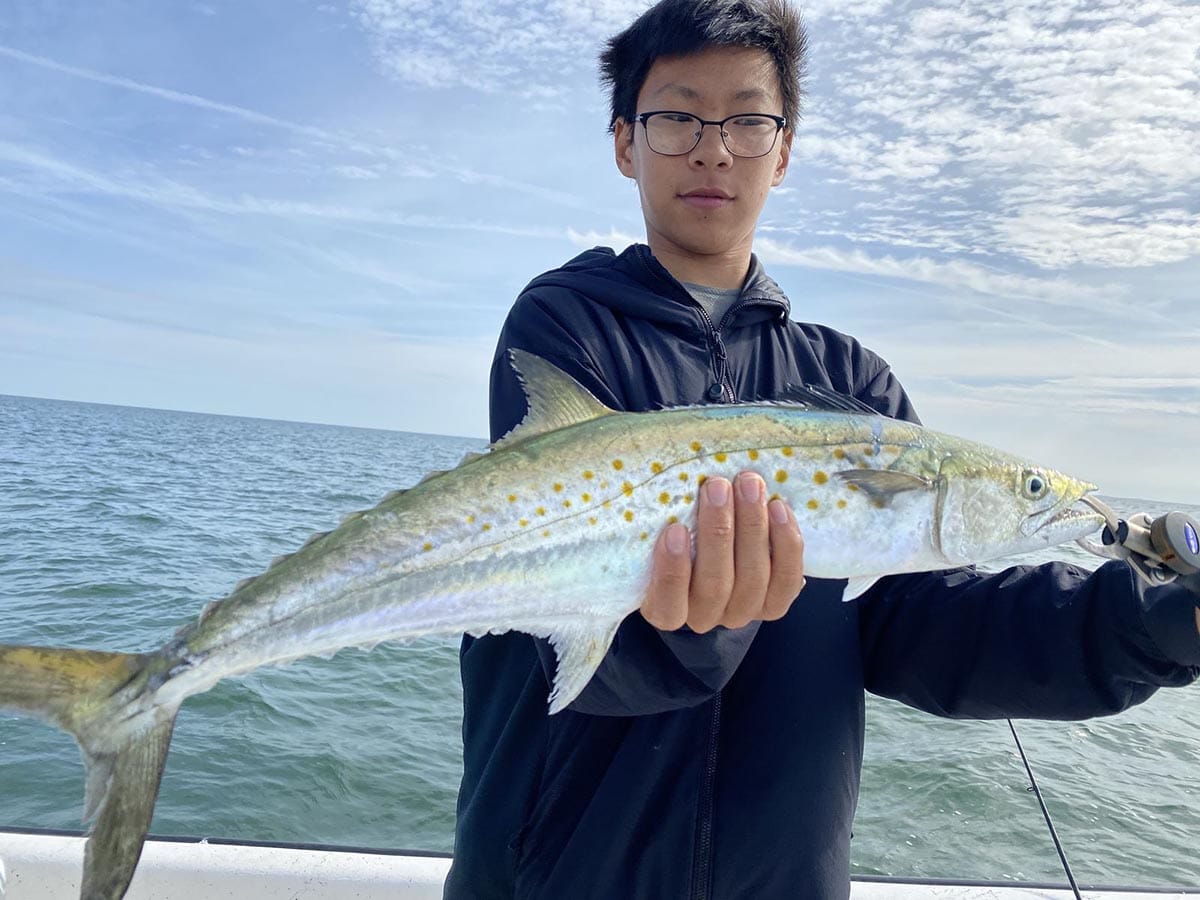 Spanish Mackerel are a fun, great-tasting, fish to catch along Florida's coastline. They are a fast-hitting and fun to fight species that will readily take a variety of presentations. Some of the best fish tacos I ever had were made from the day's catch of Spanish Mackerel and we easily caught enough to feed the family that day. In Crystal River, let's look at when, where, and how to target them.
When Do Spanish Mackerel Show Up In Crystal River?
In Crystal River, the Spanish Mackerel bite is known to kick into high gear around March. This part of Florida can see opportunities in the months of
March
April
May
June
July
August
September
October
November
As you can see, this species is active nearly all year – avoiding just the cooler months.
Where To Target Spanish Mackerel In Crystal River
This species will cruise both the nearshore and shallows along Crystal River. A key feature to look for is a hump or a drop off into deeper waters. Fishing over this kind of feature at a moving tide can be key. The best advice is to fish a few different kinds of areas that contain these features, at some point, you will find the fish or be able to pattern them- and then it's off to the races.
Some specific places to pay attention to include channels and reefs in 10-15 feet of water.
How To Catch Spanish Mackerel In Crystal River
There are a variety of ways to target and catch Spanish Mackerel – many of which are easy to deploy. One of the most common ways, and also a good way to find them, is by simply trolling a spoon. You will want to make sure you are using a fairly stout leader material, such as 30lb, due to their sharp teeth. This leader will wear, so pay attention to it, and re-tie as needed after every so many catches.
Live or frozen shrimp, either free-lined or lightly weighted, can work very well on long shank 2/0 hooks. The same can be used to present live whitebait; pilchards, sardines, etc.
This species will also hit a variety of lures, pretty much anything that looks like a baitfish. Again, have a stout leader – the number of lures stolen by the sharp teeth of Spanish Mackerel may very well outnumber the species themselves – in other words, fisherman lose lures all the time to these fish. Be prepared.