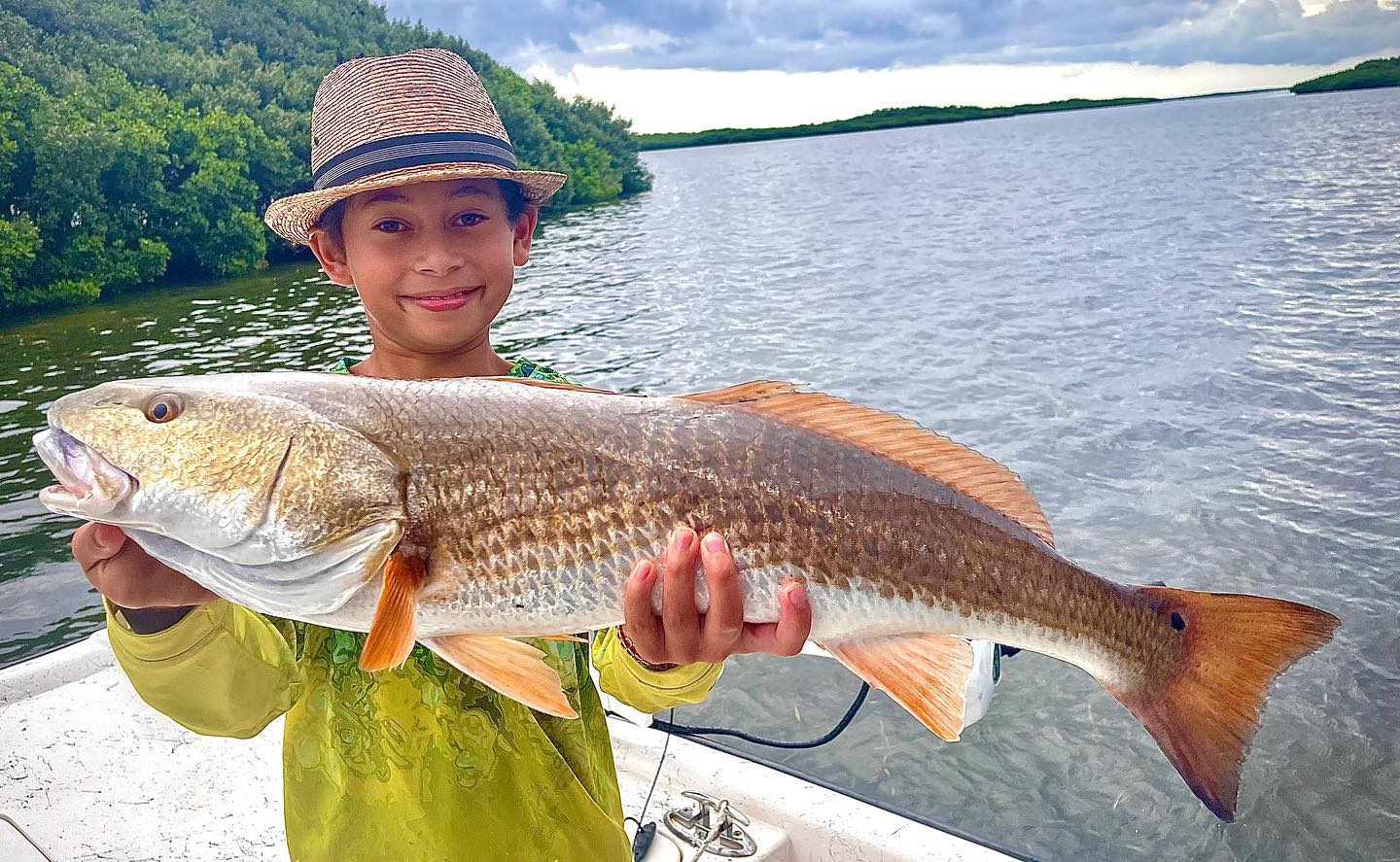 Are you looking for an adrenaline-packed fishing experience this winter in Crystal River? If so, you'll want to start getting your tackle ready: the extreme tides of this time of year mean a whole host of fish species are available – and they have plenty of fight in them! Here are four fish that you can target during extraordinary winter tides. So don't let the chill keep you from enjoying excellent fishing trips; get out there now for unforgettable fun!
Extreme Shallow Water Fishing
Fishing in the Nature Coast's uniquely shallow and crystal-clear waters of Crystal River, Florida, is a marvelous experience. Known for the fantastic shallow water fishing year-round, the effects of the winter tide can't be ignored. During winter, the outgoing tides will drop significantly lower than usual, creating enormous opportunities for anglers!
The large gamefish will often get stuck in these shallow water bowls created by the lower tide, making it a quick catch-and-reel excursion. Super fun and exciting; if you're looking to get a trophy fish while enjoying some beautiful scenery, keep an eye out for those low tides on your next visit to Crystal River!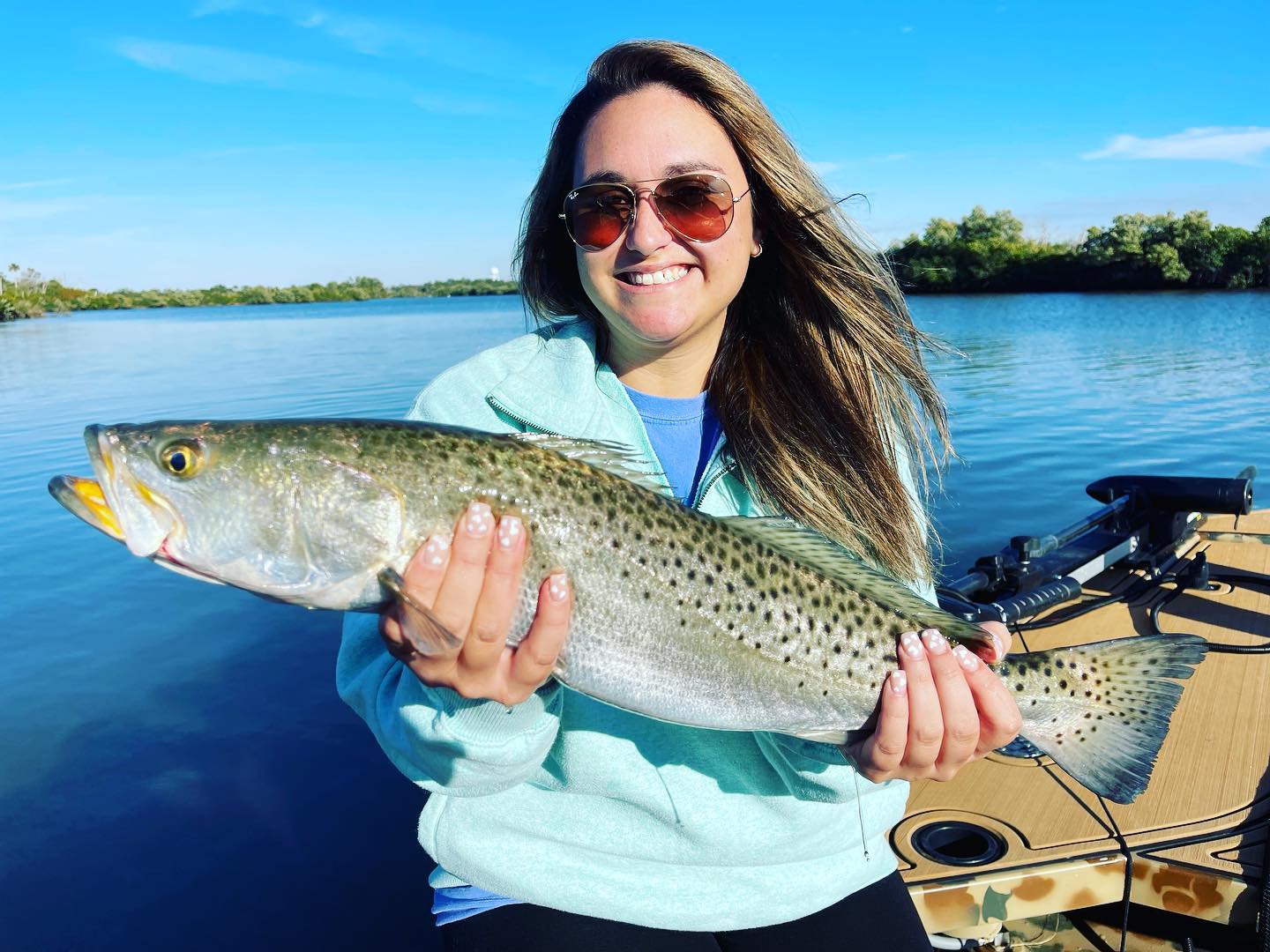 With those negative tides, we have access to some of Florida's best game fish in mass quantities due to the "fish in a barrel" effect the negative tide has. Check out these top 4 species you can catch on an extreme shallow-water fishing trip:
Redfish
Going by many names, redfish are one of the most popular game fish in the southeastern US. They are known for their epic fights and delicious taste. The adult bull reds are one of the most sought-after fishing experiences! During the negative tides, you can find these guys "tailing" in the shallow waters without a care.
Seatrout
Spotted Seatrout are another very popular gamefish, with a spawn that coincides with the late fall months; these massive fish can be spotted all around and are a fantastic catch for their fight and taste.

Black drum
Like redfish and seatrout, black drums are a member of the croaker family and are gamefish that start heating up with activity during the fall months. These fish can be massive, with their young sometimes being confused for sheepshead to the untrained eye.
Sheepshead
These black and white striped fish with human-like teeth are usually challenging catches most of the year, but in Crystal River, especially during winter, sheepshead are as active as ever. This is partly due to the extremely shallow waters on the outgoing tides, creating pools with high fish densities.

Fish With Us
Ready for an unforgettable Florida fishing adventure? Look no further than the experienced Captain Louie Argiro of Florida Fishing Adventures in Crystal River. For years, he has had the expertise to get you to where the fish are biting–so you don't have to! He loves teaching anglers of all ages how to hook a fish and reminds everyone that fun always comes first.
Depending on your needs and wants, Louie offers different fishing trips throughout Crystal River and Homosassa: extreme shallow-water sight fishing; inshore shallow-water grouper trips; fly fishing; tarpon feeding; kayak fishing, shark fishing – the list goes on! He will also manage your lodging needs to make it even easier for you. So why wait? Book your trip now and discover why Captain Louie is your one-stop shop for an excellent winter fishing vacation in Florida!