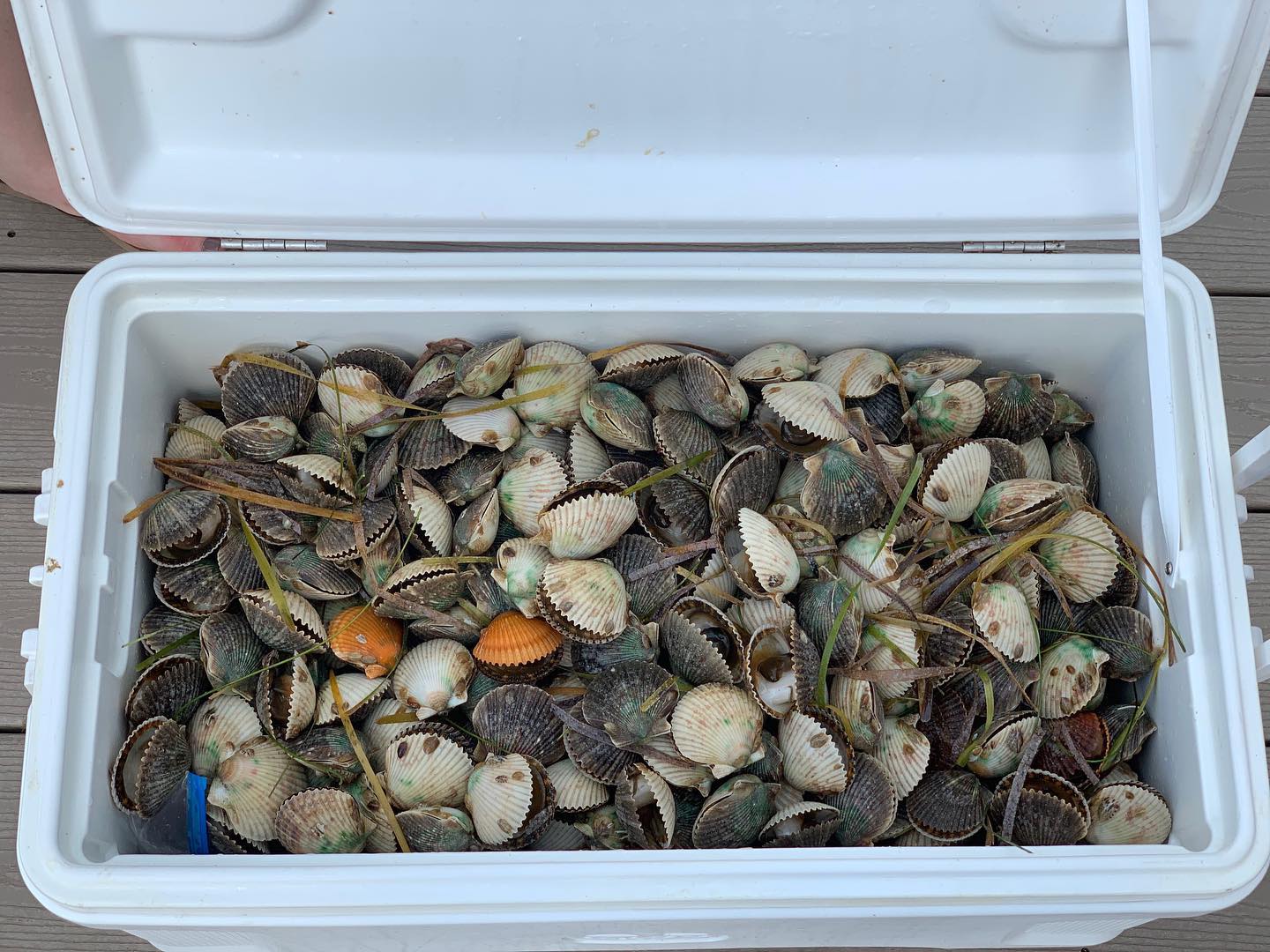 With scallop season less than one month away, folks in Crystal River and those headed there are gearing up! Learn more about what to expect for the 2021 scalloping season in Crystal River.
2021 Scalloping Season Dates In Crystal River
The Crystal River scalloping grounds rest in the FWC's declared Levy, Citrus, and Hernando counties zone. Each zone along the gulf coast has different dates for harvesting scallops, so it is important to understand the exact dates for Crystal River. To note, bay scallops can only be harvested from state waters.
2021 Crystal River Scalloping Season Dates
July 1st through Sept. 24th, 2021
How To Harvest Scallops
Harvesting scallops is literally done while enjoying a warm summer day in the temperate and clear waters along Crystal River's coastline. The task is to get to the scalloping grounds, hop in the water, and begin to hunt for bay scallops along the grassy bottoms. Once one I spotted, the area is carefully gone through to find the rest usually found nearby.
To get to doing this, you will need a boat ride to the scalloping grounds, some local knowledge, a mask, snorkel, fins, and a mesh bag to store your catch while snorkeling around. You hit the shallow waters, usually 4 to 6 feet deep, and you can usually swim across the surface until some are spotted. At that point you swim down and pick them up – that's all there is to it!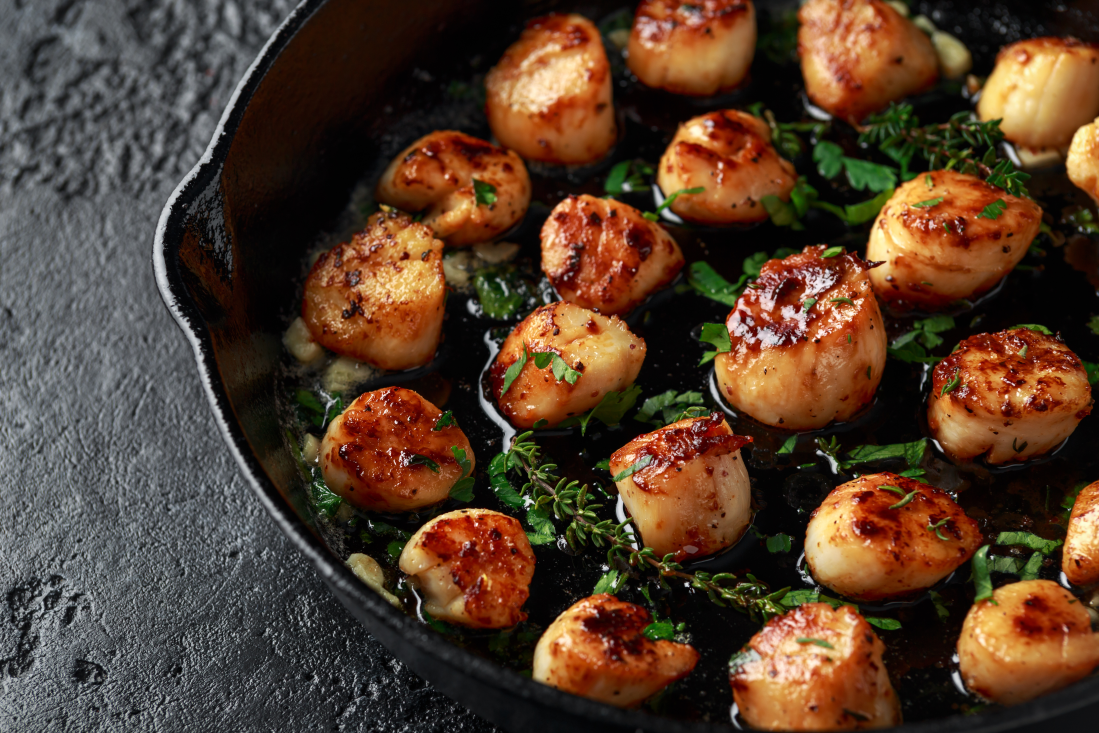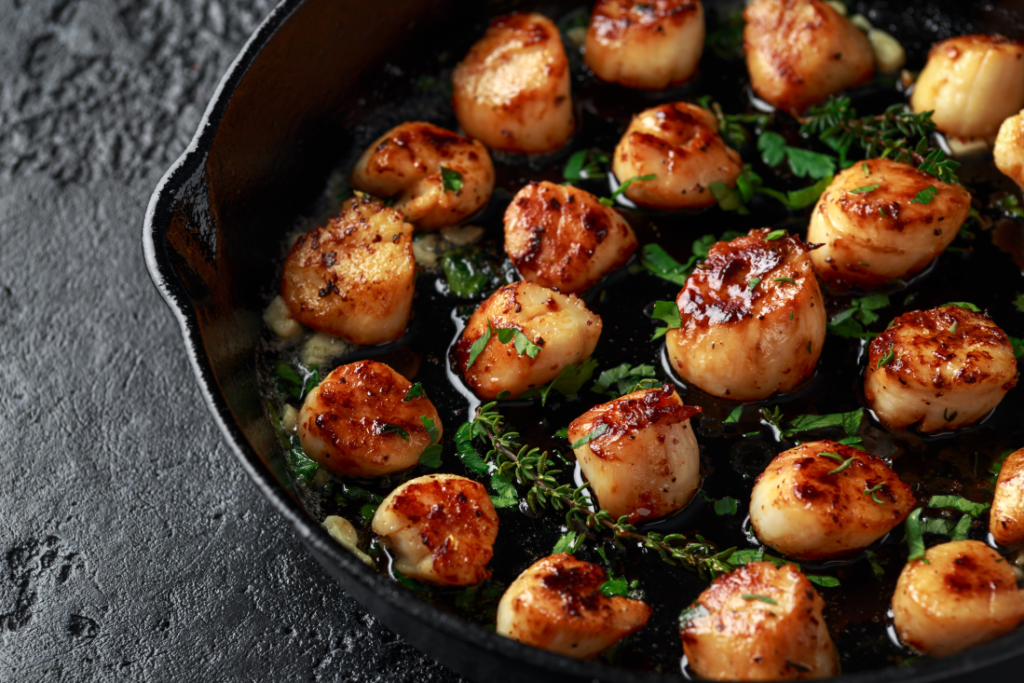 Preparing Scallops For Eating
When you have harvested all of your scallops (not exceeding the bag limit) you will pack them in a cooler and head back to shore. Once here, the next part consists of shucking the clams. This is done by using a non-sharp object, like a butter knife or spoon, to pry open the shell. Once opened, the meat is scooped out.
This task can be performed by yourself, or there are several locals who will provide the service for you for a nominal fee. But do please remember not to discard your shells in the inshore waters along the coast. This area is frequented by swimmers and other recreational activities. These discarded shells become a hazard causing cuts and injuries on people's feet! Alongside, they can also create damage to the delicate seagrass habitat which is what brings the scallops here, to begin with.
You can learn more about shucking and cooking bay scallops in this article.
Hiring A Crystal River Scalloping Guide
This is the best bet for visitors and those new to Bay Scallop harvesting. Local guides know the grounds, have the boat to get you there, and the equipment on board to ensure you have a successful day. These trips fill up fast in the area and are best reserved in advance. See below to learn more or get started.
See About: Crystal River Scalloping Trips
Reserve Today: Online Reservations