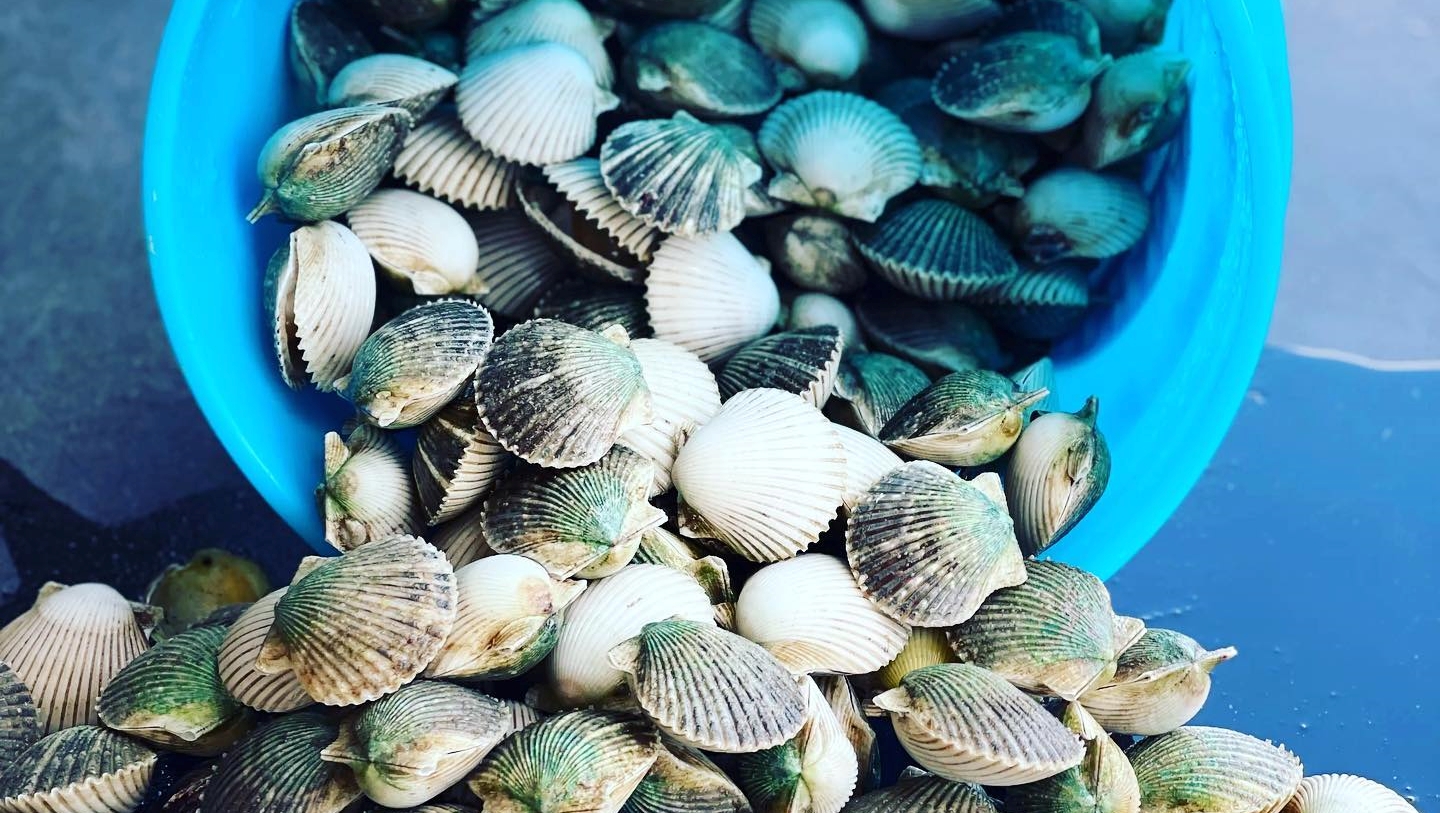 Last Updated on June 7, 2023 by Eric Bonneman
Crystal River, Florida, widely known as the jewel of the Nature Coast, serves as an inviting playground for water enthusiasts. This aquatic sanctuary offers a vibrant array of adventures, with scalloping standing as a particularly cherished tradition. Imagine combining the thrill of snorkeling with the joy of a marine treasure hunt—that's scalloping for you.
The Underwater Treasure Hunt: Scallop Season
Your voyage begins with scanning the verdant underwater forests for bay scallops. Hidden amongst the seagrass beds, these marine bivalves camouflage themselves effectively, their fluted shells merging seamlessly with their surroundings. The first thing you might notice is their blue eyes—a cluster of radiant blue orbs peeking from their shell, offering a mesmerizing sight.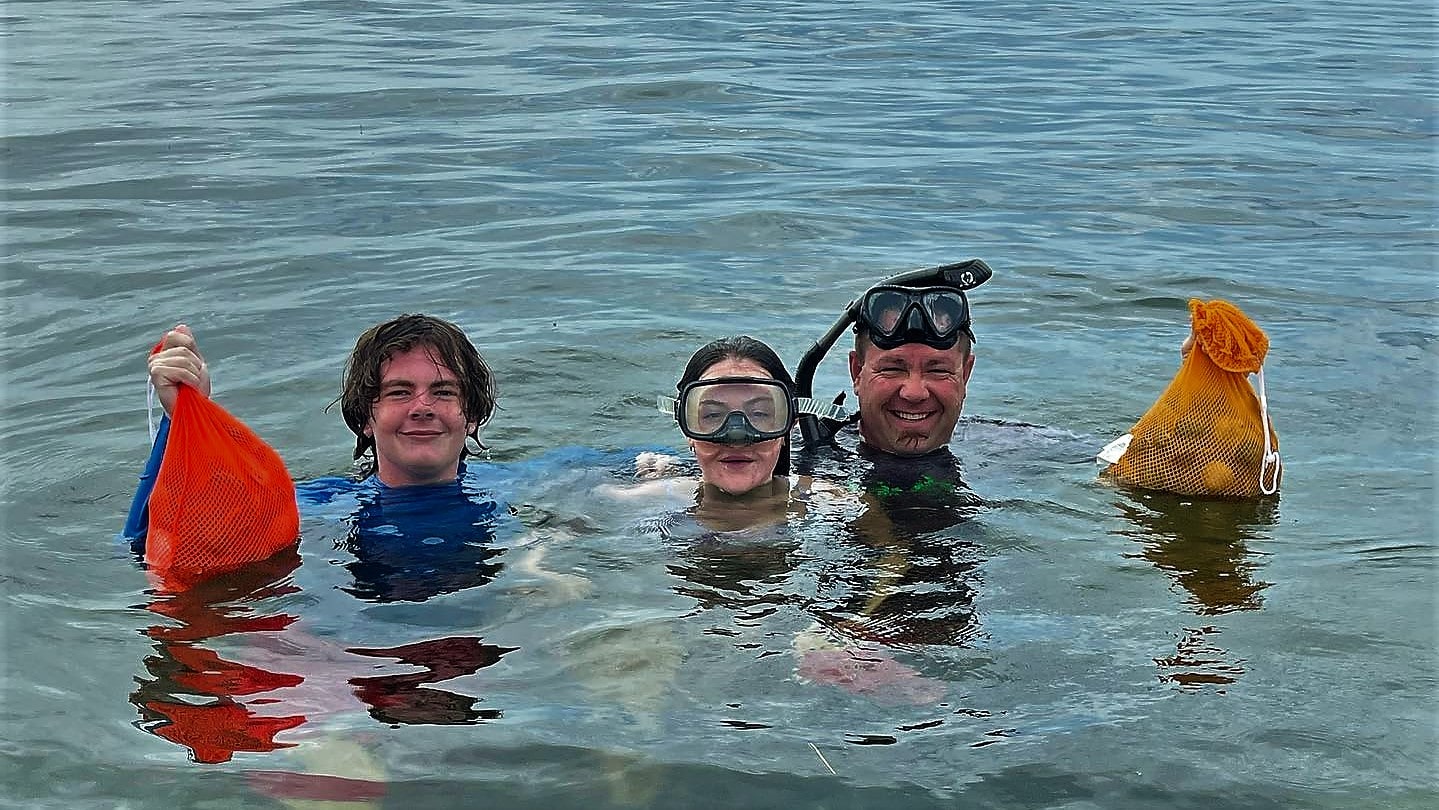 The scallop season, running from July 1st to September 24th turns the shallow waters of the Gulf Coast into a bustling underwater festival. Families and friends congregate in the usual 2-7 feet deep waters, partaking in the exhilarating hunt for scallops.
Plunging into the Scallop Package Options
Florida Fishing Adventures offers two unique packages to immerse you in this underwater adventure.
The Classic Scalloping Odyssey
The Classic Scalloping Odyssey is tailor-made for those who want to soak in the essence of scalloping. This 4-hour escapade takes you to the heart of the scalloping grounds, equipped with all necessary gear, including fins, masks, snorkels, and scallop bags. This package invites you to savor the pure joy of the hunt, making it perfect for both novices and veteran scallop hunters.
The Fish and Dip Expedition
If you're craving a diverse maritime experience, the Fish and Dip Expedition is your ideal pick. This multifaceted package begins with a fishing charter, where you pit your skills against formidable marine species such as Redfish, Speckled Trout, Black Drum, Sheepshead, Snapper, and Grouper. After the thrill of fishing, you plunge into the cooling Gulf waters for some scalloping, adding an element of underwater exploration to your adventure.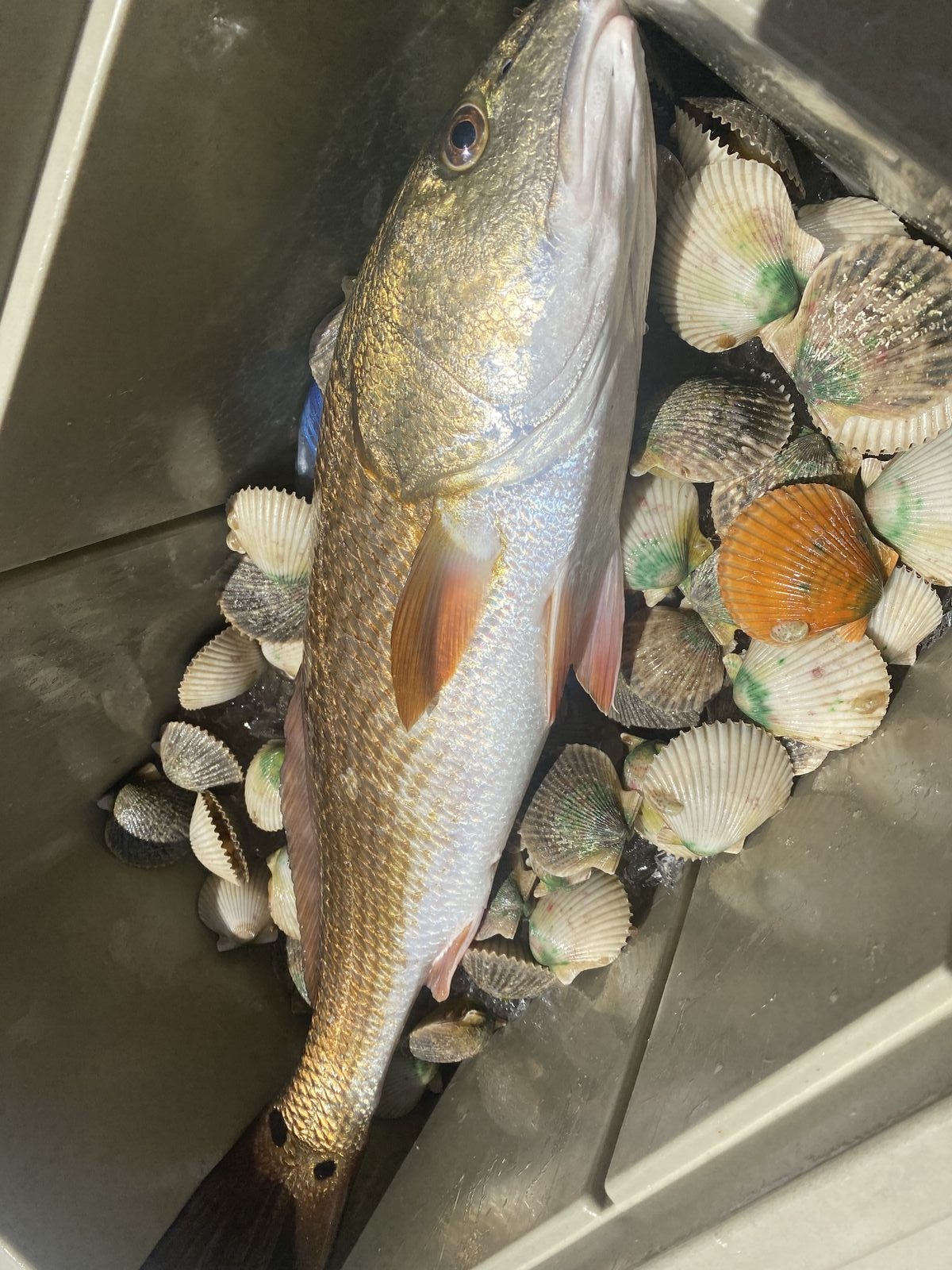 After your fun-filled day, the exceptional services of Florida Fishing Adventures don't just stop at scalloping. Their seasoned team, led by the knowledgeable Captain Louie, provides an unparalleled experience, curating your adventure to ensure maximum enjoyment. From bespoke fishing charters to personalized recommendations for local eateries, they have you covered. They're even prepared to cater your onboard lunch from Sea Hag Deli, promising to fill your day with delicious delights.
While Crystal River gifts you the wonder of scalloping, Florida Fishing Adventures seamlessly orchestrates your journey, making every moment count. Their unique touch, combined with the rich offerings of Crystal River, makes your scalloping adventure an unforgettable sojourn. So, why wait? Let your underwater treasure hunt begin with Florida Fishing Adventures. They are ready to welcome you onboard for the 2023 scalloping season; book your trip today!