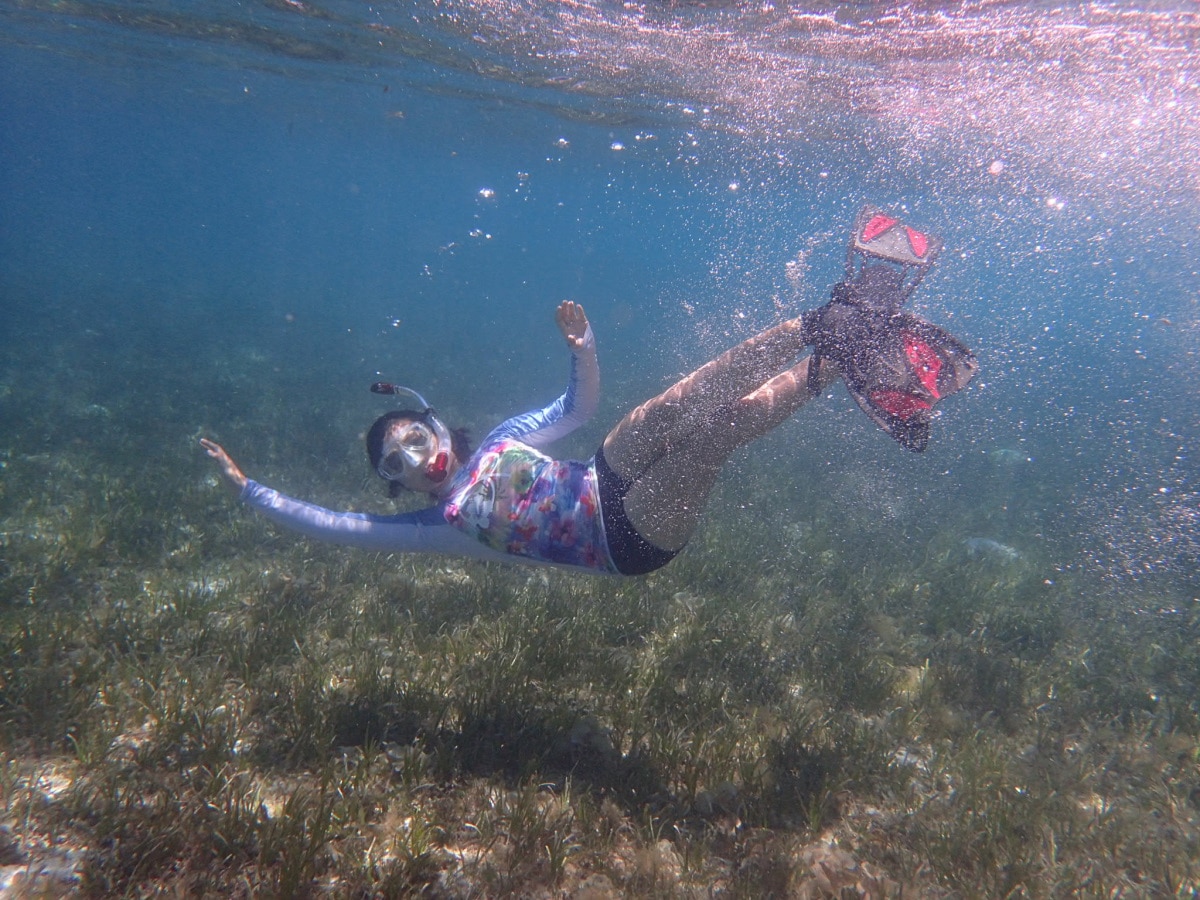 Except for the Keaton Beach and the Steinhatchee areas, who started June 15th, the rest of Florida's Gulf Coast is awaiting the start of scalloping season. For some, including us here in Crystal River, this is just days away.
Scalloping Season Dates For Florida 2021
St. Joseph Bay & Gulf County: Aug. 16-Sept. 24, 2021
Franklin County through northwestern Taylor County (including Carrabelle, Lanark, and St. Marks): July 1 through Sept. 24, 2021
Fenholloway through Suwannee Rivers Zone (including Keaton Beach and the Steinhatchee area): June 15 through Labor Day 2021
Levy, Citrus, and Hernando counties (including Cedar Key, Crystal River, and Homosassa): July 1 through Sept. 24, 2021
Pasco County: July 16-25, 2021
How To Prepare
Preparing for a day or a whole season of harvesting scallops is pretty straightforward, but we will cover some key aspects.
What You'll Need
To get started, you should be comfortable swimming in shallow coastal waters. Scallops are generally found in water that is just a few feet deep, but these harvest locations can also be up to 8 feet deep. You'll generally just kick along the surface in basic snorkeling gear looking down for scallops along the grass bed. These are the swimming skills required to get started.
As far as snorkel gear, a basic set will be just fine. A decent-quality mask, snorkel, and fins will be all you need.
You will want a mesh bag to store your scallops in as you harvest them, a dive flag for safety, and a cooler to load them in along the way.
You will also need a Florida saltwater fishing license to go scalloping unless you are:
A child under 16 years of age.
A Florida resident 65 years of age or older, with proof of age and residency.
Using a USCG licensed Florida fishing guide/charter Captain who has you covered with his vessel licensing (usually covering up to 6 people, resident or non-resident).
Where To Go
Depending on your area, the "hot spots" will either be based on local knowledge or what you found during preseason scouting (which is suggested if not going with a local guide). You are looking for stretches of healthy grass beds in waters that are between 4-8 feet deep.
How To Get There
There are opportunities to scallop without a boat but bear in mind that the competition in these areas is far more concentrated than those found by boat. It is best to go by boat, or even kayak (as long as you know how to reenter the kayak while on the water).
What To Expect
Scallop season occurs during hot Florida summer days.. In this, you can expect to feel cool while in the water, but do have some form of sun and eye protection packed along to help defend against the sun's rays.
Scallop harvesting itself just involves scanning the grass beds for scallops, diving down, and picking them up. This is where a mesh bag works wonders for storing your catch while in the water.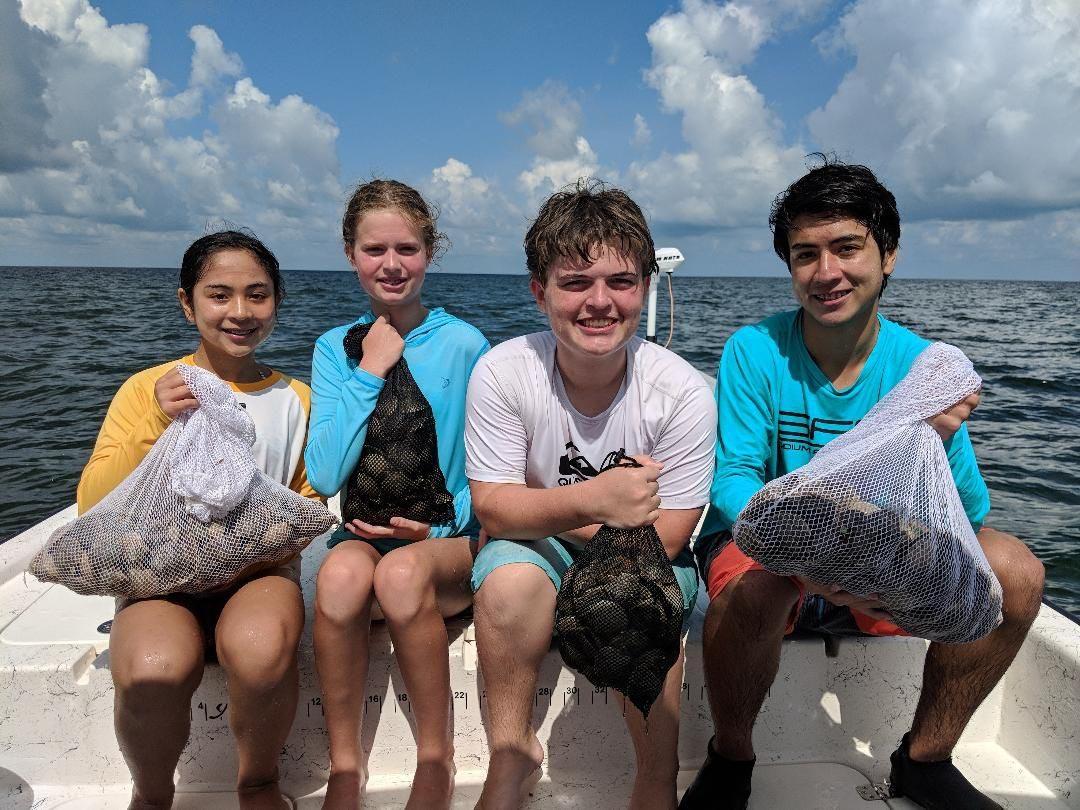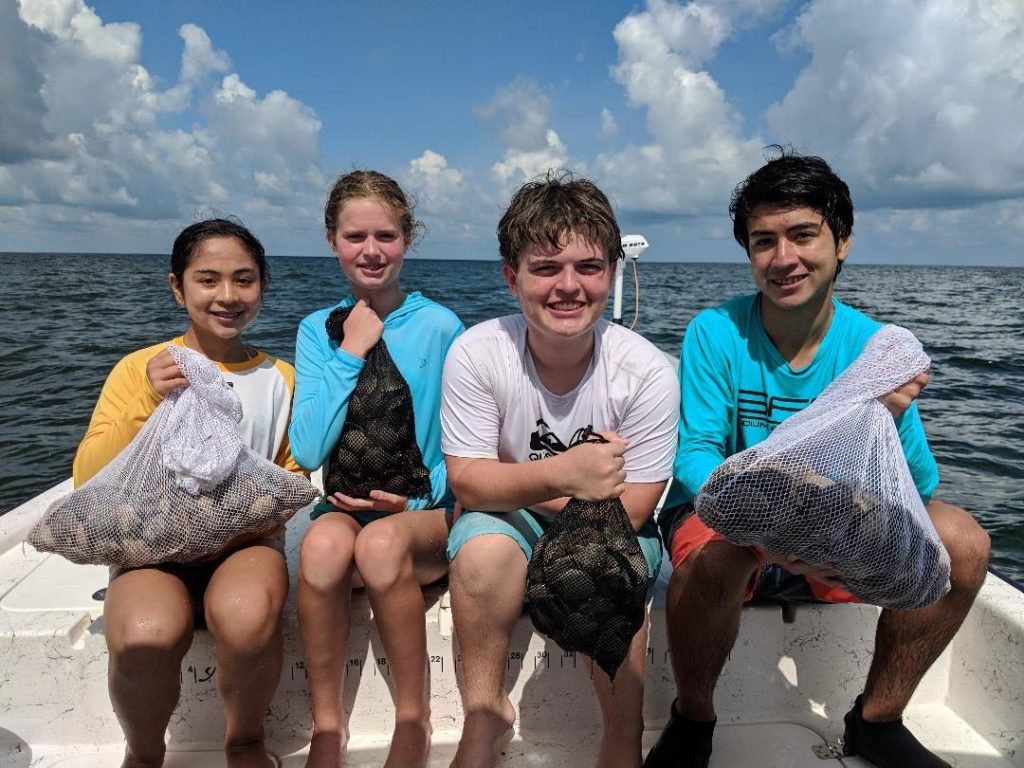 Learn More About Florida Scalloping With This Complete Guide
Finding A Scalloping Guide
There are many scalloping guides in any of the Florida scalloping harvest zones. With top-rated local guides, these trips start booking preseason and go fast once the season starts. We have less than half of July left available and days in August are also already booking. That is with 5 days left to the start of the season.
In Crystal River, you can find real-time availability here.